Last updated Aug. 22, 2022 by Jessica Green
UserTesting is a usability testing application that assists websites and game companies to enhance their user experience. It does this by collecting feedback gotten from people.
This website pays regular people to assist marketers, app developers, game designers, and web designers.
To get registered on UserTesting, you'll be required to provide information on your country of residency, age, gender, and more.
Residents of the United States are most likely to benefit from UserTesting. UserTesting is also available for residents in Africa, Asia, and Europe.
How Does UserTesting Work?
UserTesting provides a platform for testers to try out new projects that are being developed and report on their experiences for money in exchange.
Product developers are usually in need of people who give constructive criticism on a product. Hence, they pay sites like UserTesting to find product testers.
If your demographic information matches the requirements of a developer, you'll be allowed to take a test.
As a product tester, you'll be required to write a report of your experience while using a product. Therefore, you'll need to have a strong command of a language.
How Much Can I Make on User Testing?
Usertesting pays $10 for each test you partake in. Each of these tests lasts a period of twenty minutes. On UserTesting, you can receive up to $30 an hour for testing products.
UserTesting only provides you with tests that are tailored to your specific demographic. If you do not meet the requirement for a test, an invitation will not be extended to you.
PayPal is a payment method used by UserTesting.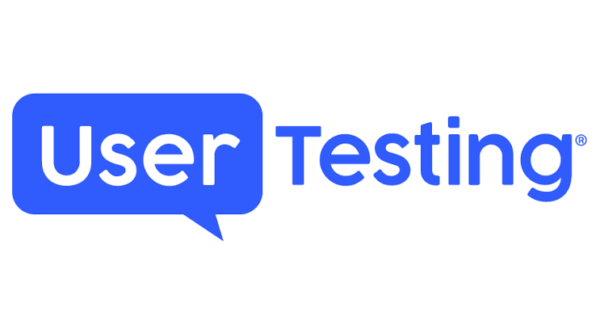 Is UserTesting A Legit Or Scam?
UserTesting is a legit site that has completed projects for reputable brands like Microsoft, Yahoo, Apple, Facebook, Twitter, Adobe, and more.
In addition, UserTesting has received praise from well-known publications like The Huffington Post and the Wall Street Journal, and other well-known media outlets.
Pros and Cons of UserTesting
Here are some of the benefits and drawbacks of UserTesting.
Pros
UserTesting sign-up process is simple and uncomplicated
The site provides tutorials on how to complete a test
It comes with a user-friendly and intuitive interface.
UserTesting is prompt in notifying you of your selection status. Your sample examination is usually accepted or declined within a forty-eight-hour period.
Reliable payment system
Cons
UserTesting does not provide notification on new tests.
Demands a high level of proficiency in English and tech before you get admitted
Test requirements are not easy to meet.
Conclusion
UserTesting makes it possible for businesses to find feedbacks that aid their creation of better goods and services.
When a business receives feedback on their mobile applications, websites, or game apps, it enables them to make modifications or adjustments that sit right with the populace.
Users, on the other hand, are given an opportunity to earn additional income for providing and sharing their feedback on topics they are familiar with.
UserTesting is a legit app and is not to be considered as a get-rich-quick scheme. To get started on UserTesting, visit the official website and sign up to be a product tester.