Printable Christmas gift tags allow you to save money when making preparations for Christmas. You can print them from your computer, cut them, and attach them to packages containing your presents.
If you are in search of Christmas gift tags to use this coming Christmas period, here are free printable gift tags that can be customized.
Free Chalkboard Christmas Gift Label and Tags
These Christmas gift tags are designed by Lia Griffith for World Label. They have chalkboard designs and are available in the shapes of tags, circles, and rectangles. They also come in a variety of designs that include holly, pine cones, and snowflakes.
These Christmas tags can be edited, customized, and printed out.
Black and White Chalkboard Gift Tags
These lovely black and white Christmas tags are designed by Gather and Feast. These sets come with ten unique tags and they feature designs like Christmas trees, and more.
Woodland Christmas Gift Tags and Labels
Woodland creates lovable wooded Christmas gift tags and labels. These tags can be downloaded for free and can be used on all your Christmas presents.
A Woodland Christmas tag comes with illustrations of raccoons, owls, bears, squirrels, deer, and other animals.
Watercolor and Glitter Christmas Label
These holiday tags and label from Universe Label features watercolor and glitter-style gift tags.
With these Christmas tags, you can give your gift an additional touch by customizing it.
Christmas Gift Tags
These gift tags are designed by Blossoms Designs. You can get them in red, white, black, or white and black combination.
On the holiday tags, you will find sweet phrases like "love and joy", "Believe", "Holly Jolly", "Merry Merry", and "Holiday Cheer".
Red Vintage Truck Christmas Gift Tags
These free printable Christmas gift tags are designed by Nina Hendrick. These tags come with the drawing of a Christmas tree on a truck.
When downloading these printable tags, you will find 8 labels on each sheet. This is done to make it easy for you to print and cut each tag.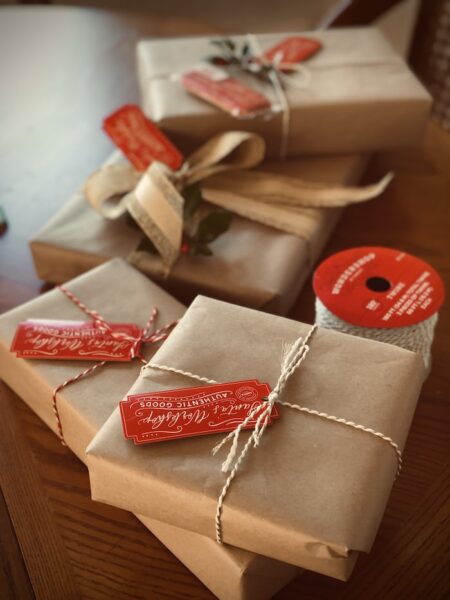 Merry and Bright Printable Christmas Gift Tags
These Christmas tags are designed by "Simple As That". It comes in green, red, and gold colors.
"Simple As That" offers these tags for free, and they can be printed out and cut apart.
Happy Holiday Printable Gift Tags
These holiday gift tags come with happy designs and images that are capable of making anyone happy.
If you intend to pass across a happy message to a loved one on Christmas, you can make use of these tags.
Pretty Printable Gift Tags
These Christmas printables come in three colors which include gray, gold, and violet. It can be easily customized and printed out.
Printable Watercolor Holiday Wreath Gift Tags
Created and designed by The Postman's Knock, these printable Christmas gift tags come in red and green colors.
When you print out these gift tags, you can write down the name of the recipient of the gift on the gift tag.