Last updated Aug. 21, 2023 by Jessica Green
One undisputed truth is that raising a child is generally expensive. And for a newborn baby, you need to make provisions for a lot of supplies that are expensive to buy.
If your budget can't afford to buy clothes, diapers, feeding supplies, and other necessities, you could save costs by going for less expensive stuff. For example, baby clothes are expensive, but there are ways to get cheap ones.
This article highlights eighteen ways to get cheap baby clothes that are of good quality:
Tips For Choosing Baby Clothes For Your Newborn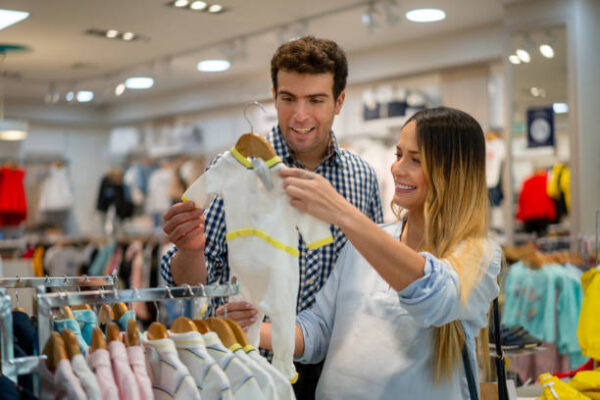 When shopping for baby clothes, you must know what clothes to buy and clothes unsuitable for newborn babies. Here are tips to guide your shopping process.
Buy Clothes With Natural Fabric: Clothes made from cotton or natural fabric are the best choice of clothing since newborn babies are prone to skin allergies.
Choose Comfortable Clothes: Do not prioritize fashion when picking clothes for a newborn. Avoid clothes with heavy embellishments, decorative stones, and bows, but go for something your baby will fill comfortable in.
Pick Easy-to-wear Clothes: Avoid clothes with tiny buttons and tight collars.
17 Ways To Get Cheap Baby Clothes
Take Advantage of Consignment Stores like ThredUp
One of the ways to can get cheap baby clothes is to take advantage of consignment stores. Consignment stores like Thred Up allow you to shop for stylish and affordable clothes for your baby.
ThredUp is an online store selling secondhand items like women's and kid's shoes, accessories, and more. Aside from having affordable pricing, ThredUp comes with tons of benefits that make it a popular go-to site for people with a tight budget.
For every purchase you make on ThredUp, you can receive points redeemed for rewards like discounts or free shipping. The store also offers its clients birthday rewards and a sustainable shopping experience.
Once you create an account on ThredUp and select your choice of baby clothes, the site will send you email notifications when similar items are available.
Aside from selling clothes, ThredUp also lets you make money from your old baby clothes. Upload pictures of your old or unused items like shoes, jewelry, and clothes; the site will market the items. Once it gets sold, you'll receive payments.
Another Interesting Article: How To Sell Clothes Online For Money
Shop At Garage Sales
Most people hold garage sales to get rid of their old items or make extra cash. Hence, finding items like baby clothes, jewelry, bags, and shoes at low pricing becomes common.
If you're saving on cash and can't afford to buy expensive clothes for your baby, consider visiting any local garage sales nearby. Most people conducting garage sales offer quality baby clothes in excellent condition at low prices.
By shopping at garage stores, you can get name-brand clothes at an affordable rate. You can also get other baby items like toys and shoes at garage sales.
Connect with your neighbors, friends, and family to find garage sales happening near you. You can also search for "garage sales near me" on Facebook marketplace or Google.
Another Interesting Article: What To Do With Garage Sale Leftovers
Avoid Baby Clothes Designer Collections
Designer collections may be fancy, high-quality, and durable, but buying them for your baby on a tight budget is a bad financial decision.
Most of the clothes you buy for your baby will be outgrown in no time, So rather than splurge on designer baby items, you can get cute baby clothes for lower prices at consignment and thrift stores.
If you prefer getting new items rather than secondhand for your baby, consider visiting the clearance racks in clothing stores. Whatever you do, avoid designer collections.
Shop for Baby Clothes At Target
Target is well-known for its affordable pricing and quality items. Thus, if you're on a tight budget and can't afford to buy expensive baby clothes, it's advisable to consider shopping at Target.
Target has a variety of baby clothing with fun colors and fancy patterns. In addition, it sells all types of accessories, shoes, beauty, and clothing. Its baby section offers varieties of baby gear and products from some of the most popular and best brands.
To get Target's products at a cheaper rate, use weekly ads, join the Circles loyalty program for a 75% discount, and sign up for a Target Red Card.
Shop For Baby Clothes Online
Tons of online sites offer better pricing for baby clothes than in-stores. So when making purchases, browse through several online stores to compare prices before making a final purchase.
Online clothing stores like Old Navy, Gymboree, and JCPenny offer numerous discount deals when shopping with them. Take advantage of the deals they offer to save on your budget.
To get access to real-time deals and discounts, sign up or subscribe to the email list of online stores. Most online stores offer coupons, discounts, and deals to customers who subscribe to their newsletters.
Host A Baby Clothes Swap
One creative way to get quality but cheap baby clothes is to host a "baby clothes swap" event.
A "baby clothes swap" party is an event where parents come together to swap their baby items with other parents. The rule is that every parent brings a specific number of baby items to the event and trades or swaps it with other parents.
Hosting a "baby clothes swap" event allows you to get new and quality baby items without breaking the bank. You can give out your old baby items through the event.
Note, if you decide to host a "baby clothes swap" event, it is important to lay out certain rules – this ensures that the baby clothes and items are in good condition and quality when swapped.
Shop On Cashback Shopping Sites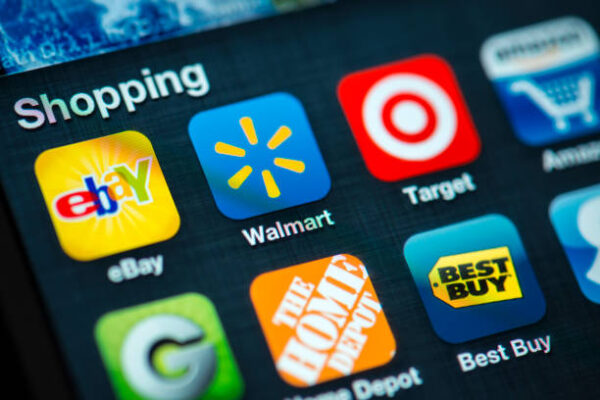 Shopping via cashback sites like Swagbucks is another great way to save and stay on budget when shopping for baby clothes and items.
Logging into the Swagbucks online shopping portal and making a purchase allows you to earn up to 40% cashback. In addition, the site offers tons of discounts, coupons, and gift cards for participating in simple activities.
Since Swagbucks is affiliated with retail platforms like Walmart, Target, Amazon, and more, consumers are open to wide options of baby clothes and items with low pricing.
Similar to Swagbucks is Rakuten. Rakuten is another popular platform for shopping for cheap baby clothes and items. It is affiliated with over 2000 stores, including Leach, and offers tons of cashback offers to its customers.
Shop For Baby Clothes At Once Upon A Child
Once Upon A Child is a platform that buys secondhand but quality baby clothing and sells it at low prices. Thus, it's a go-to platform for people on a budget. The store offers a variety of baby clothing in different sizes and quality.
Once Upon A Time also offers money-making opportunities to its users. The online store allows you to sell your used baby clothes and items for some cash. So while shopping for cheap baby items, you can make extra money by cleaning your baby's wardrobe.
Use Facebook Marketplace
Facebook Marketplace is another great place to get cheap baby clothes. Facebook may be well-known as a platform to connect and catch up with friends, but it's also an underrated way to find affordable local products and items.
The social media application has a marketplace section that allows anyone to put up an item for sale.
Once you log into your account and search "baby clothes" in the marketplace section, you'll find new and secondhand clothes that fit your budget. Facebook uses an algorithm that lets you connect with sellers nearest you, so you don't have to worry about shipping.
In addition, you can join Facebook groups created specifically for buying, selling, and swapping baby clothes and products – tons of these groups are available on Facebook.
Buy Baby Clothes From Friends and Family Members
This is the most reliable and fun way to save money when buying baby clothes and products. If you have a family member or friend with kids one or two years older than yours, you can request or purchase baby clothes from them. There's a high chance they have baby clothes that are still in good condition.
Rather than buy new clothes from stores, you can offer to pay your friends and family for their old baby clothes. Buying from the people around you enables you to strike a good deal and save on cash.
Most friends and family may offer to give it out for free.
Craigslist
Browsing through Craigslist is another way to get cheap baby clothes. Craigslist is a platform that enables anyone to post advertisements, lists, community services, and gigs. It also provides a space for discussion on various relatable topics.
If you're searching for a cheap house to rent, a job, free items, or cheap baby clothes, you'll find them on Craigslist. Simply browse through various listings or type "baby clothes" in the search menu to see targeted ads/lists.
Once you find an item of your choice on Craiglist, connect with the seller. Most sellers ship items to their clients, while a few will demand a face-to-face meeting to give the item to you.
When meeting face-to-face, choose public places or notify your friend or family member of your whereabouts.
Take Advantage Of Deals and Coupons
Deals, gift cards, and coupons enable you to cut down the cost of certain products and save. Most online stores offer discounts and coupons to customers who utilize their online stores. Thus, you can get a discount on baby clothes if you shop at specific stores.
Most online stores also offer amazing deals and coupons to customers who subscribe to their mailing lists or interact with their social media pages. Conduct a little research to discover online stores that offer discounts.
Another Interesting Article: 10 Best Sites for Free Printable Grocery Coupons
Shop At Walmart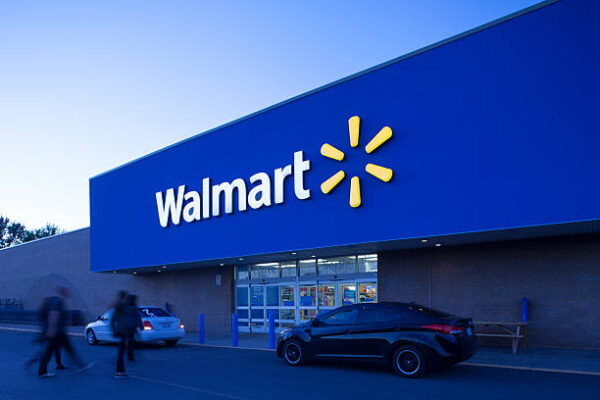 Walmart is one of the largest retail stores in the world. It operates a wide chain of online and in-store supermarkets, grocery stores, hypermarkets, departmental stores, discount stores, and more.
As a retail store, Walmart offers most of its products at low pricing. Hence, it's a go-to place for cheap baby clothes. Its departmental stores provide a wide collection of cute baby clothes and items from popular brands like Disney and Warner Brothers.
Walmart also offers free shipping once your online order surpasses $35.
Shop Thrift
Most people may not like the idea of buying secondhand clothes for their newborn. But if you want to stay on budget, consider shopping at thrift stores.
Thrift stores are known for selling gently used items at discounted prices. Baby items and high-quality clothes can also be found at thrift stores. But in order to find the right thrift stores with quality items, here are some tips to follow.
Start by researching thrift stores in your local area. Check out online reviews and ratings in order to know the quality of the items they offer.
Arrive early at the thrift market or store. Most thrift stores receive new items in the morning. Hence, arriving early increase your chance of finding quality items at a lower price.
Consider alterations if you find a baby's cloth that may seem bigger than your child's. Don't lose out on quality clothes due to size.
Shop On Certain Days
Most stores offer a high percentage of discounts for products like clothes, grocery items, and appliances on certain days. Thus, buying and shopping for items on specific days of the month or year can enable you to save and cut down on some expenses.
Here are some of the best days to buy baby clothes and items if you're on a budget:
Black Friday: Most Black Friday discounts start on Thanksgiving day and last the weekend- usually in late October and early November.
Memorial Day: Although Memorial Day is a good day to find discounts for mattresses and tech products, you can also find discounts on baby clothes. Memorial Day occurs every last Monday in May.
New Year's Day: Large retail stores like Walmart, Amazon, and Target offer amazing discounts and deals on New Year's Day.
Cyber Monday: Cyber Monday occurs after the weekend following Thanksgiving day – on this day, stores give discounts, special promotions, and exclusive deals.
Shop The Clearance Racks
Clearance racks are a store section where outdated and unsold items are stored.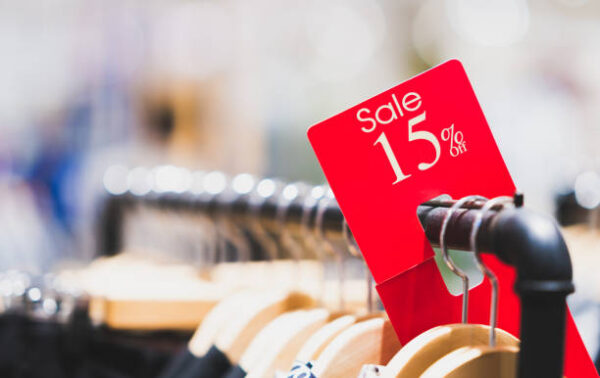 Most products that sell well in certain seasonal periods are kept in the clearance racks when they don't sell out in their seasons. And to prevent loss and get rid of any unwanted inventory, business owners will sell the items at clearance racks below their initial selling price.
Hence, if you want cheap winter or summer clothes for your baby, consider shopping at the clearance rack. Most clothes at clearance racks come with tags and are good quality.
Clearance racks are usually found at the back of stores. To locate them, request directions from the sales assistant. Some stores with a clearance racks section include Target, Macy's, The Children's Place, and Gerber Childrenswear.
Shop For Baby Clothes On Amazon
Amazon is one of the biggest online retail stores in the world. It allows its users to sell new and secondhand products. Hence, it's one of the perfect places to find inexpensive items.
The competitive market on Amazon has prevented sellers from setting skyrocketing prices for their products. In other words, it's easier to find cheap products on Amazon since sellers compete to get customers.
Simply download the Amazon app on your phone, create a buyer's account, and search through the "clothes and accessories" section for baby items. Shipping is free if you reach the minimum threshold for free shipping.
6 Ways To Get Free Baby's Stuff
Getting free baby clothes and items is one of the best ways to save on costs and stay on budget when expecting a baby. Here are a few ways to get free baby stuff online.
Request For Samples
Most companies give samples of their products to customers who request them.
As an expecting mother, if you request samples from companies that produce baby items, there's a high chance you'll receive them. However, you'll be required to review the product and provide honest feedback from using the product.
Use Coupons For Baby's Products
Coupons allow you to save and stay on budget. If you can't afford to buy expensive baby stuff, take advantage of coupons and discounts.
Sites like Swagbucks, InboxDollars, and Rakuten allow you to participate in simple activities in return for coupons. These coupons can be redeemed for cash or baby items.
Talk To Friends and Family
Why buy baby clothes when you can get them for free from your friend and family?
If you're expecting a baby, inform the people around you. There's a high chance they have baby stuff like a crib or stroller in their house. Most of your friends or family may also know someone looking to get rid of their baby's items; hence they can connect you to these people.
Sign Up For Freebies
There are tons of freebies available to expecting mothers. All you have to do is sign up and provide detailed information on yourself in order to be eligible for the freebies.
If you can't afford to buy diapers for your baby, register to be part of the Huggies reward program – this program allows you to earn points that can be used to get coupons, diapers, and other baby products. Other diaper brands also offer reward programs that are free to join.
Set Up A Baby's Registry
Setting up a baby's registry is a genius way to get free baby items that you need. A baby's registry lists items you would love to receive from your family or favorite store when you give birth.
Retail stores like Amazon, Walmart, and Target allow customers to create a baby registry. Once you make the registry list, send it to your favorite store to be eligible for gifts. Inform your family and friends of the registry list in order to encourage them to get you items on the list.
Host A Baby Shower
Although hosting a baby shower is a great way to celebrate your pregnancy, it could also be a cheat code to get the stuff you want for your baby.
If you can't afford to throw a baby shower party, request a friend or family member host one.
While hosting a baby shower, create a registry list that includes every baby item you would love to have. Share this registry with people attending the baby shower.
Another Interesting Article: 6 Ways to Get Free Clothes Online and offline
Everything You Need For Your Newborn Baby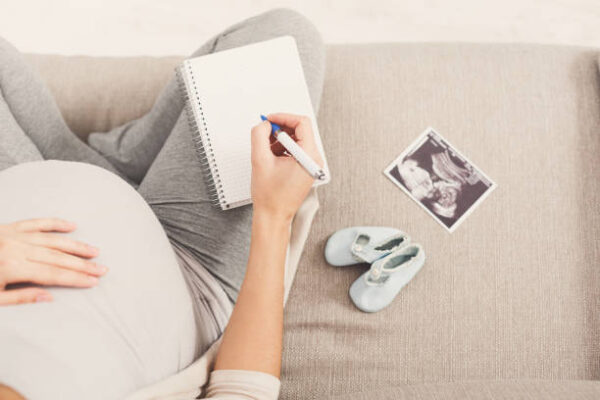 Welcoming a newborn baby is a cause for celebration. And if you have envisioned your life to be filled with happiness after the birth of your baby, then you need to put things in place before the arrival of your newborn.
Here's everything you need for the first three months of the birth of your baby:
Crib and crib mattress
Breastfeeding supplies include using pillows, breast pumps, and burp clothes.
Clothes: avoid getting too many clothes as they'll outgrow the sizes of clothes in no time.
Car Seat and Strollers
Diapers and wipes
Baby lotion
Baby toiletries and essentials, including body wash, nail clippers, and hair shampoo.
First baby toys for entertainment
Baby socks
Baby care basics like pacifiers, thermometers, and snotsucker
First aid kit
Baby swing or bouncer
Baby bathtub
Newborn hats
Conclusion
Baby clothes are unnecessarily expensive. And if you can't afford to splurge money on it, then you shouldn't. With the help of this article, you can get cheap and free baby clothes and stuff.
Frequently Asked Questions On How To Get Cheap Baby Clothes
What's The First Thing You Should Buy For A Baby?
Some of the first things to buy in preparation for the birth of your baby include a crib, linen, blanket, clothes, wipes, bibs, and feeding essentials. Getting stuff like a baby sponge, baby's bath wash, baby lotion, and more is also important.
What Not To Buy For A Newborn Baby?
Products that are not necessary for newborns include shoes, baby robes, baby-scented detergent, baby pillows, crib bedding set, diaper disposable system, bottle bundles, changing tables, and more.
What Is the Best For Newborns To Wear?
Newborns are fragile and easily prone to skin reactions. Thus, clothes with a soft feel and comfortable clothes are best for newborns. Onesies, bodysuits, bloomers, rompers, and leggings are also recommendable.