Last updated Mar. 14, 2023 by Peter Jakes
It is believed that more than two-thirds of all Americans own at least one Apple product, and the company was the first publicly listed firm in the United States to acquire a value of $1 trillion.
Apple was also the first company in the world to reach a valuation of $1 trillion. As a result, the attention of many investors has been awakened, and they are eager to acquire a slice of the action.
A stock split took place in the year 2020, which resulted in the equity of the corporation being made more readily available to investors.
As a consequence of the four-for-one stock split that was carried out on the company's shares, the price of Apple stock decreased by almost 75%.
(If you are already an Apple shareholder, there is no cause for anxiety; the value of your assets will not be harmed in any way by stock splits; they are completely unrelated to each other.)
The current assets you have, the goals you have for your investments, and your financial situation will all play a factor in assessing whether or not Apple or any other firm deserves a place in your portfolio. Here are some things to think about before making that choice, as well as instructions on how to purchase Apple stock if you do choose that it is the best option for you to pursue at this time.
Ways how to purchase Apple shares
Okay, so you've decided that you want to purchase Apple for your own personal reasons. That's a good beginning. Before you can declare that you are an Apple shareholder, let's see what is in store for you.
Again, we simply use Apple as an example, but the procedure is essentially the same for any company's shares.
1. Find a good online broker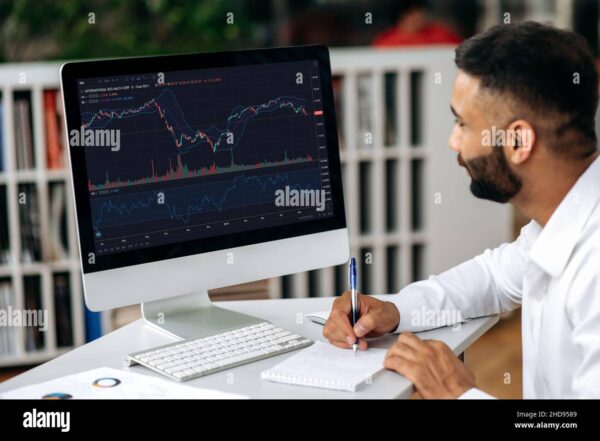 The exchanges that an online broker has access to are one of their distinguishing features. For the simple reason that they don't have access to the NASDAQ, not all brokers let you purchase shares of Apple. It goes without saying that you need a broker who grants you access to this exchange.
The broker should also suit you, which is the next crucial factor. Some brokers are quite costly if you just want to sometimes purchase a few Apple shares, while other brokers may be completely free. Not all brokers enable every citizen to register an account with them. Using our survey, you can really obtain some excellent advice on picking the best broker:
We consider a variety of aspects when suggesting a broker, including the broker's costs, trading platform, available markets, and ease of account opening. Safety is also crucial, but as we only suggest safe brokers, you do not need to be concerned about it.
2. Open a brokerage account
You must create an account after choosing your online broker. This is quite similar to a traditional bank account, and opening one is often done entirely online. Some brokers make the process as simple as creating a new Gmail account, while others have you wait a few days while they examine your past.
You will use it to store shares of Apple rather than money; therefore, you will need it to purchase and store Apple shares.
3. Add funds to your account.
When purchasing such Apple stocks, you will pay cash. The initial step is to send (deposit) this money with your broker. Typically, creating a brokerage account is simpler and quicker than doing this.
The two methods of depositing money that is most often used are bank transfers and credit/debit cards. You may deposit money into your investing account with various brokers using alternative electronic wallets, like Paypal, and eToro.
4. Purchase Apple stock
You have the shared objective, the account, and the cash. Pressing the "purchase" button is the final step! You go into your online brokerage, look up Apple stock, enter the number of shares you want to acquire, then click the buy button to start the share-buying process (in trading lingo: execute the buy order).
Here are a few hints: you have a variety of order kinds to pick from when making an order. While a limit order enables you to define the precise price at which you wish to purchase the share, a market order purchases at the current market price.
5. Consistently examine your Apple position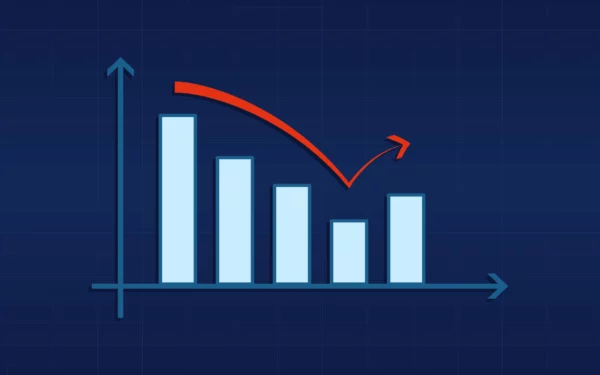 After buying your Apple shares, you are not done. Monitoring your assets is now essential. Basically, this implies sticking to your financial plan. If you purchased an Apple share with the intention of keeping it for a longer period, you may attend the annual meeting and get all the latest news and corporate information.
You could use various position management methods if you want to sell it soon following a price rise. For instance, you might use the stop-loss to establish a price at which you want to sell the share in order to prevent future losses, or you could set the target price at which you want to sell it with a profit.
Once you have mastered the five processes involved in purchasing shares, please take a minute to review the top five brokers we have recommended.
Is Apple a good stock to buy in 2022
The year 2022 has proven to be difficult for financiers, shoppers, and businesses alike. There has been some diversity in the issues that each one faces, but they have all had to cope with interruptions in the supply chain, increased lending rates, and inflated expenses. Even the biggest and most revolutionary firms have, at some point or another, been forced to cope with some version of these factors.
A significant portion of the difficulty that businesses face is precisely estimating the ways in which the impacts of inflation and increasing interest rates will have an influence on the spending and buying power of consumers. Apple (AAPL 2.51%), which derives a significant portion of its income from the sale of high-priced hardware products, looks to be susceptible to the danger posed by this systemic issue.
Good read: How to Buy Stocks Online for Free
However, the most recent financial report for the corporation indicates that the IT behemoth is doing an admirable job of navigating the turbulent waters. Let's get into Apple's report and see if we can figure out what the firm is doing correctly and provide an explanation as to why it seems to be a smart investment in the long run.
Apple stock predictions 2025
According to the conclusions of the research, the price of Apple stock is projected to reach the Lower range of $372.50 by the year 2025, the Higher range may achieve $426.50, and the Medium range is at $398.50 by the same year. It is projected that the price of a share of Apple's AAPL stock will reach a higher level, which is now at $426.50.
Apple stock forecast 2030
According to the most current forecasts for the medium to long term, the price of an Apple product is expected to reach $200 by the end of 2024, followed by $250 by the middle of 2026. Before the year 2027, the price of an Apple product will hit $300, and then it will continue to grow until it reaches $400 by the year 2031.
How much will apple stock be worth in 10 years?
According to Danni Hewson, a financial analyst at AJ Bell, there are grounds for optimism about Apple's share price in the longer term, despite the fact that it, along with other technology firms, has seen a decline in price this year.
It is important to keep in mind that projections made by experts and those based on algorithms might be incorrect when looking ahead to the stock price of Apple in 10 years. They are derived from fundamental and technical studies of the stock's historical performance; nevertheless, the accuracy of such analyses can never guarantee the stock's future success.
Open a brokerage account if you don't have one
If you don't already have one, you should get yourself a brokerage account.
You need to have an account for investing in order to purchase Apple or any other stock; online brokers provide the quickest and simplest option to get up and running with your investment strategy. The procedure of opening a brokerage account may be completed in approximately fifteen minutes, and it is very similar to the process of opening a checking or savings account.
It won't be difficult to find a broker who is willing to sell you Apple stock; however, it is important to take into account the variety of additional investments that the broker has available, such as options, futures, mutual funds, and exchange-traded funds. This will allow you to build a diversified portfolio. Also seek fees that are minimal or nonexistent, outstanding customer service, and helpful tools and resources to assist you on your quest to become an investor.
Frequently AskedQuestions
1. Can I buy stock directly from Apple?
No, however, shares of Apple may be acquired via almost any brokerage company, including those that provide online brokerage services.
2. Is it worth buying Apple shares?
The stock of Apple has historically done well, and most experts feel that it is now undervalued. Nevertheless, the value of your portfolio as a whole is more important than the value of any one asset.
3. How much does it cost to buy stock in Apple?
At this point, the only thing that stands between you and ownership of shares is the purchase of stock.
FAQs
1. How do I start investing in Apple stock?
Guidelines for Investing in AAPL Stock and Buying Apple Shares Open a brokerage account with a reputable online broker. Fund your account and purchase Apple stock. Assess your Apple stock on a consistent basis.
2. What is the forecast for Apple stock?
The median target price for Apple Inc. for the next 12 months is $185.00, with high estimates of $220.00 and low estimates of $122. From the previous price of $154.52, the consensus projection is a +19.73% rise.
3. Who owns the most Apple stock?
Apple insiders, including top workers and board members, control a sizable portion of the company's stock as well. According to Investopedia as of the end of 2020, the company's chairman Arthur Levinson held over 4.5 million shares, the company's CEO Tim Cook owned over 800,000 shares, and the company's COO Jeff Williams owned approximately 500,000 shares.
Summary
The chance to acquire Apple shares is readily available to each and everybody. By putting in a "buy order" via their respective brokerage accounts, investors have the ability to acquire Apple shares. The most time-consuming stage is the one in which an investor must do the necessary research before acquiring Apple shares. You have the freedom to make this decision on your own or seek the advice of a professional in the financial industry.