Some of the links in this article are "affiliate links", a link with a special tracking code. This means if you click on an affiliate link and purchase the item, we will receive an affiliate commission.
The price of the item is the same whether it is an affiliate link or not. Regardless, we only recommend products or services we believe will add value to our readers.
By using the affiliate links, you are helping support our Website, and we genuinely appreciate your support.
Last updated Sep. 29, 2022 by Osas Winner

No doubt, driving a car is a fun activity. With so much time spent on the road daily, it is always a good idea to know how to get cheap roadside assistance options if something goes wrong.
Roadside assistance is a service that assists people, including motorists, who encounter issues on the road while traveling. It includes every activity that brings help to stranded motorists on the move—such as changing a flat tire or towing a car. Typically, roadside assistance is offered as a membership plan. Hence, people who need the service of a roadside assistant will need to pay a monthly or annual fee or choose a plan to access help when needed.
If you're ever in a bind and need help, it's important to know how to get cheap roadside assistance. In this article, you'll learn about roadside assistance providers, how to become a roadside assistant, and 10 ways to get cheap roadside assistance.

Roadside Assistance Service Provider

Have you been on the road and something just went wrong with your car?. Casting your mind back, you would recall how desperately you might have needed help. At that point, all you needed was a Roadside assistant. Roadside assistance service providers are service provider that helps out when your car breaks down, or when you run into trouble while traveling. Most providers offer 24/7 emergency roadside assistance, so no matter what time of day you might need them, you could always call.
Generally, the roadside assistance service is affordable since there are many ways to get cheap roadside assistance. Although plans may vary depending on the various service you want, most Roadside Assistance services also offer basic services like towing and jumpstarting.
Roadside Assistance Service Providers help offer services like car towing, fueling of cars, changing car tires as well as offering their normal service when you encounter issues as a motorist. To get their assistance however, you must register with their company and pay for any Roadside assistance plan that you want.

How to become a Roadside Assistant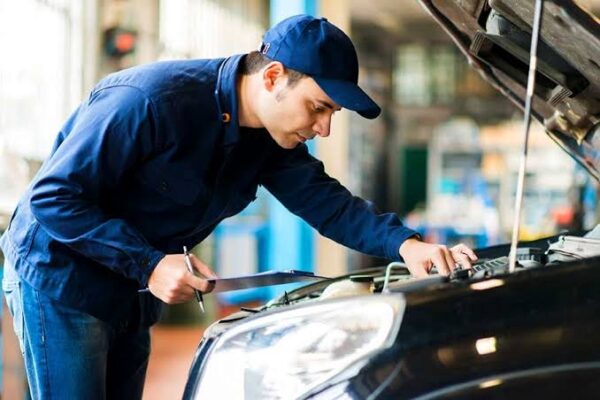 If you've been wondering how you could become a roadside assistant, know that the first step is to enroll with an organization that offers roadside assistance services, where you can get trained.
The training you receive would show you how you can be of help to motorists when they face encounter any issue on the road. But, to qualify for training, you must be up to 18 years old and must possess a government-issued driver's license. You'll also need to complete other training courses offered by organizations like Red Cross and AAA. Once you've completed your training, you'll be recognized as a certified roadside assistant and will be able to help drivers in need while also getting discounts on your roadside assistance plan.

Cheapest Roadside Assistance Services

There are many ways to get the cheapest roadside assistance, but the best way to get assistance coverage that you need at a price you can afford is to shop around. Even though there are different providers, comparing service providers' rates is still important to find the best plan for you.
This list contains 10 easy ways to get cheap roadside assistance:
Check out Road assistance Prices and Plans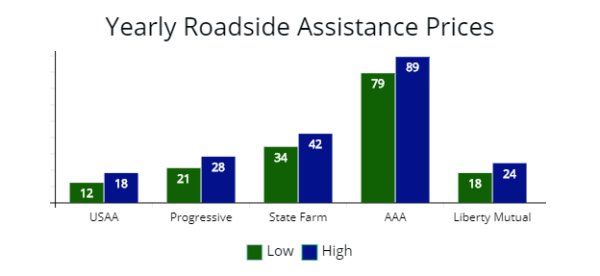 Usually, it's advised to compare the price of a product that you want to buy from various sellers so you get an average price of the product and can therefore make a decisions on which option best suit you.
It's no different when you want to get roadside assistance plans because when you compare the plans from different companies, you will get to know the different plans available and then pay for a plan that you prefer.
2. Join a Roadside Assistance Program Through your Car Insurance Company
If your car insurance company offers discounts on services, there is a high chance that they also offer discount on road assistance plans. You can leverage on their discount to get cheap roadside assistance plan that suits your need.
Get a Pre-paid Roadside Assistance Price Plan:
You and your family can benefit with a prepaid roadside assistance plan that covers the whole family. In this way, you could save money since everyone's roadside assistance is included in the plan. This would definitely be a much cheaper plan than registering individually.
Ask Family and Friends about their Roadside Assistance Service Provider: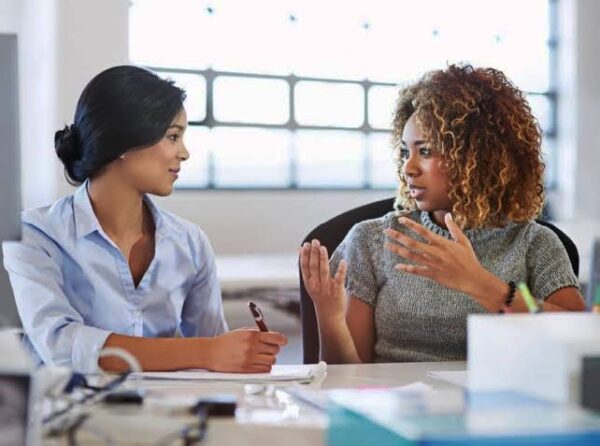 Most times, close acquaintances have the very information we need. Knowing the various plans they use let's you have an idea about different Roadside Assistance Services and their prices.
Check with your Employer or Trade Union for Special Roadside Assistance Packages:
Trade unions and employers sometimes have access to special roadside assistance packages. You can also gain access to these services by asking on how to get such packages. With access to a good Roadside Package, you can call on your Roadside service at very reasonable price.
Sign-Up with Major Insurance companies: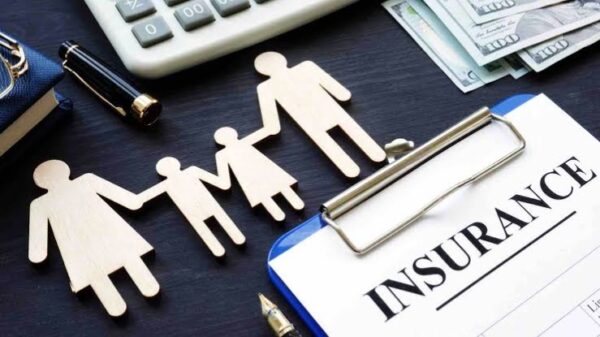 Insurance companies usually give discounts on most of their services as they have various packages for different services. You can sign up today with an insurance company and be sure to get a discount on your roadside assistance plans.
Inquire about Rates with Local Tow Truck Companies: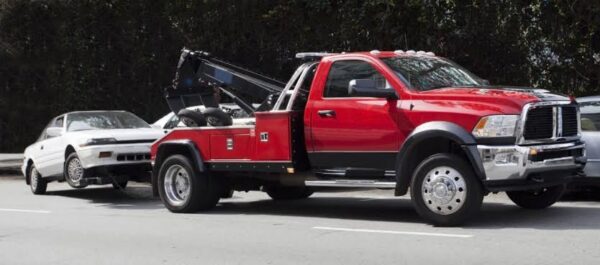 You could also find out about the rates from local tow truck companies and locksmiths if you do not want to sign-up with an insurance company. These businesses occasionally work directly as roadside assistance providers. Their roadside assistance plan rates are often cheaper than those offered by insurance companies.
Use a Price Comparison Website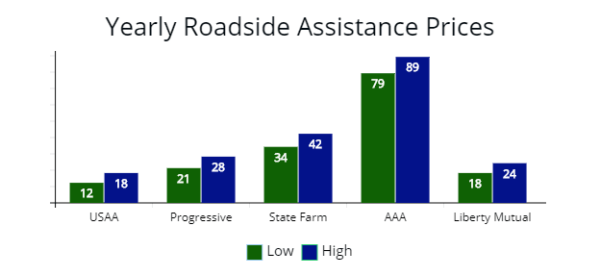 The internet allows you navigate different website which could help you compare prices. You can get on these websites and compare the price of any service you may need. Price comparison websites are great because they save time by presenting you with the current product prices of different companies at the same time.
Consider using a credit card that offers Roadside Assistance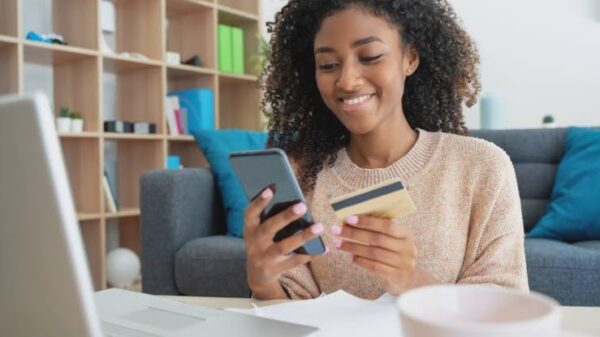 If you have a credit card that gives include benefits like roadside assistance, then roadside assistance services are right in your hand. You can enjoy the rewards of a Roadside assistance services at your convenience.
Sign-Up for a Roadside assistance plan that other Free Services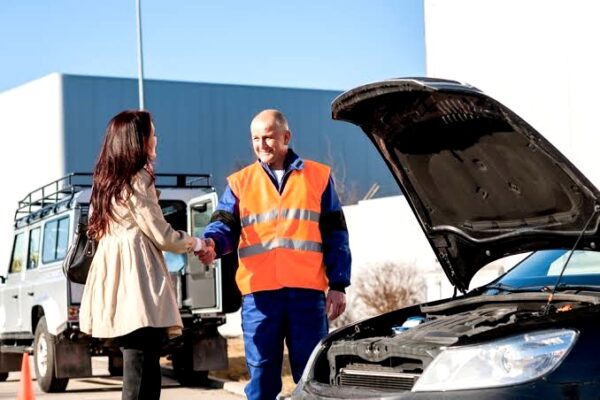 If your car breaks down you would be happy know that some roadside assistance plans also offer a few of their services for free. So you can register with a Roadside Assistance service provider and get a few of their services for free.
Roadside Assistance Prices

Getting a roadside assistance plan with big insurance companies is a smart way to get cheap roadside assistance. As you may have observed, major insurance companies offer roadside assistance price plans that range from $10- $80 annually. Hence, making way for affordable prices that almost anyone can afford.
The average roadside assistance price range for all service providers is between $40- $50. However, this price depends on location, car type, and the roadside assistance service provider you work with.
FAQ 1: What does a road assistance plan cover?

A road assistance plan can cover various services, such as towing, tire changes, and fuel delivery. However, since the specific services offered will vary from plan to plan, read the agreement and understand exactly what is and isn't covered before you sign up.
FAQ 2: Does roadside assistance cover towing?

Most plans offer towing as one of their coverage options. If you ever get stranded on the side of the road, you can call for help and have your car towed to the nearest service station or repair shop.
FAQ 3: Is roadside assistance free?

Roadside assistance is not free, but it is a relatively affordable service since there are ways to get cheap roadside assistance. Plans typically start at around $30 per year and can go up depending on your coverage.
FAQ 4: Does roadside assistance cover flat tires?

It depends on your plan because many roadside assistance prices and plans will cover you for a tow to the nearest service station or repair shop but might not cover the cost of changing the tire. Make sure you read the terms and conditions of your plan before you sign up so you know what is and isn't covered.
FAQ 5: What are roadside assistance benefits?

The topmost benefit of roadside assistance services is that it saves you lots of time and is affordable depending on the plan and company you choose to work with.
Also, it offers services like car towing, tire changing, fuel delivery, and vehicle recovery.

Moving forward

Now that you know the different ways to get the cheapest roadside assistance, it's time to choose the one that's best for you. If you're the type who likes to be prepared for anything, then a roadside assistance plan might be a good investment for you.
But if you prefer to take things one step at a time, start by calling your insurance company and seeing if they offer roadside assistance as part of your policy.
Whatever route you choose, remember that being prepared for emergencies can save you a lot of hassle and money in the long run. Furthermore, note that you can always train to become a roadside assistant, start helping stranded motorists, and get paid for it.