Last updated Apr. 26, 2023 by Peter Jakes
No doubt, driving a car is a fun activity. However, with so much time spent on the road daily, it is always a good idea to know how to get cheap roadside assistance options if something goes wrong.
Let's get some tips on how to get cheap roadside assistance. But first, you should have an idea on what roadside assistance is. Here goes.
Roadside Assistance: Meaning
Roadside assistance, also called breakdown coverage, is a valuable service that comes to the aid of drivers, bikers, or cyclists whose vehicles have experienced mechanical failure. It includes every activity that brings help to stranded motorists on the move—such as changing a flat tire or towing a car.
This failure may be too complex for the driver to fix on their own or may have rendered the vehicle immobile. That makes t impossible to take it to an auto repair shop without assistance. Typically, roadside assistance is offered as a membership plan.
Hence, people who need the service of a roadside assistant will need to pay a monthly or annual fee or choose a plan to access help when needed. Roadside assistance providers receive calls for help and dispatch trained professionals to the site of the breakdown. These professionals inspect the vehicle and perform any necessary repairs to get it back on the road.
This helpful service can be offered by various organizations. Like government departments of transportation, vehicle insurance companies, automobile associations, or dedicated roadside assistance providers.
If you're ever in a bind and need help, it's important to know how to get cheap roadside assistance. In this article, you'll learn about roadside assistance providers, how to become a roadside assistant, and ten ways to get affordable roadside assistance.
Getting Cheap Roadside Assistance Services
There are many ways to get the cheapest roadside assistance, but the best way to get the assistance coverage you need at a price you can afford is to shop around. Even though there are different providers, comparing service providers' rates is still important to find the best plan for you.
This list contains ten easy ways to get cheap roadside assistance:
#1. Check Out And Compare Roadside Assistance Plans from Different Companies:
Usually, it is important to compare the prices and features of a product before making a purchase, which holds for roadside assistance plans as well. By comparing plans from different companies, you can better understand the options available. And also make an informed decision based on your needs and budget.
You can consider factors such as the range of services offered, the response time, the availability of 24/7 assistance, and the cost of the plan. This can help you find a plan that is both affordable and meets your requirements.
#2. Join a Roadside Assistance Program Through your Car Insurance Company
If you have car insurance, you can save money by opting for a roadside assistance plan offered by your insuring agent. Many insurance companies offer discounts on different services. They include roadside assistance, which can help you get a cheaper plan that meets your needs as an optional coverage.
However, it may only be available if you have comprehensive and collision insurance. In addition, you can also bundle your insurance and roadside assistance plans to save even more money. This is a convenient option as all your auto-related needs are covered under a single provider.
#3. Get a Prepaid Roadside Assistance Price Plan:
A prepaid roadside assistance plan can be affordable for families or individuals who want to ensure they are covered in a roadside emergency. With a prepaid plan, you pay a fixed amount upfront for a set period, and in return, you get access to a range of services.
Such services include; tire changes, jumpstarts, and towing. The advantage of a prepaid plan is that you can save money by bundling services for the whole family rather than paying for individual plans. This ensures that you are covered without having to worry about unexpected expenses.
#4. Ask Family and Friends about their Roadside Assistance Service Provider: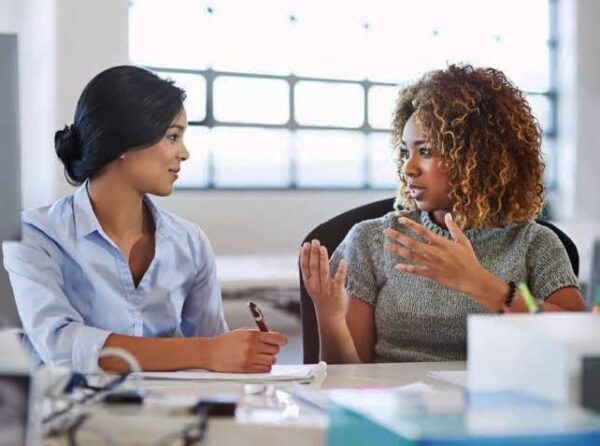 Close acquaintances often provide valuable information on various services, including roadside assistance. Knowing the plans and providers they use can give you an idea about different roadside assistance services and their prices.
You can ask about their experiences with the provider, the quality of service, and the level of customer support they received. This can help you decide which provider to choose and what plan to opt for.
Additionally, some providers may offer referral discounts, so you and your acquaintance can both benefit from the arrangement.
#5. Check with your Employer or Trade Union for Special Roadside Assistance Packages:
When you work for an organization with a trade union or professional body, check if they offer special roadside assistance packages. Often, they may have negotiated discounted rates with providers.
Some companies may also offer employee benefits that include roadside assistance packages. It's worth checking with your employer to see if they have any special deals available.
#6. Consider using a credit card that offers Roadside Assistance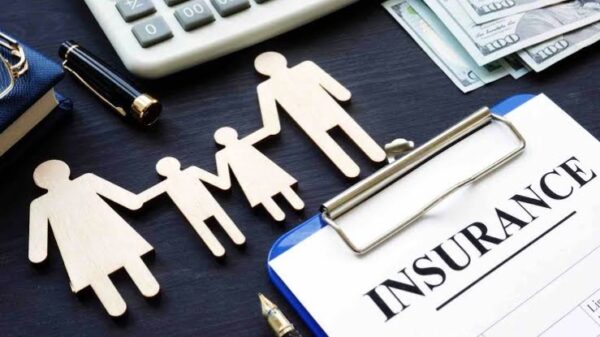 Did you know that if you have a Visa or Mastercard credit card, you might already have access to roadside assistance? Some credit card companies offer roadside assistance as part of their cardholder benefits. If you already have a credit card, check if it includes this feature.
Some credit cards offer pay-per-incident coverage, which means you'll only be charged when you use the service and won't be charged anything if you never use it. This type of roadside assistance doesn't have a monthly or annual fee, although you may have to pay a yearly fee for the credit card.
Visa and Mastercard offer roadside dispatch at different rates depending on your specific credit card. The rates may vary, so it's essential to check with your credit card company to find out what kind of roadside assistance is available and what the cost will be.
This is a great benefit as part of your credit card, especially if you frequently travel by car. Just be sure to understand the service's terms and conditions and any associated fees before relying on it in an emergency.
#7. Sign-Up with Major Insurance companies: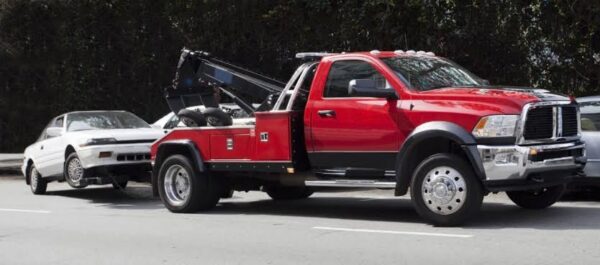 Many major insurance companies sometimes offer roadside assistance as part of their car insurance policies. It's worth comparing the cost of adding this feature to your existing policy or signing up for a new approach that includes roadside assistance.
Some insurance plans have unlimited service coverage, while others may only pay for a certain number of incidents yearly. Others may offer loyalty discounts or other incentives for bundling services together, so it's worth exploring your options.
To find out if you have roadside assistance as part of your insurance policy, check your policy or contact your insurance company if you've got one. You can get the service for free or for a small additional fee.
#8. Inquire about Rates with Local Tow Truck Companies:
If you prefer to avoid going through an insurance company, contacting local tow truck companies and locksmiths to inquire about their rates for roadside assistance services is worth it. These companies may have more competitive rates than larger providers and may also offer more personalized service.
You can also check reviews and ratings of these companies online to ensure you choose a reliable provider.
#9. Use a Price Comparison Website
Many price comparison websites can help you find the best deals on roadside assistance packages. These websites allow you to compare different providers and plans side-by-side, making finding the most affordable option easier.
They may also offer discounts or cashback incentives for signing up through their site, so researching the best deals is worth researching.
#10. Sign-Up for a roadside assistance plan that other Free Services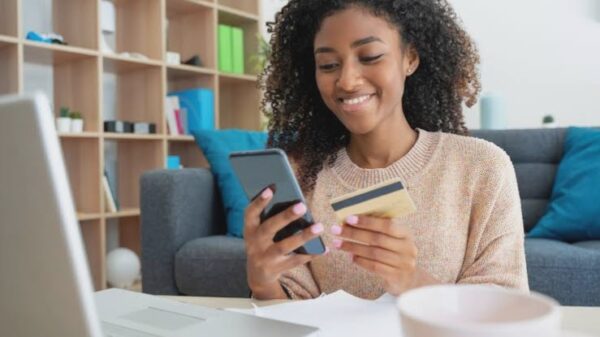 Some roadside assistance providers offer free additional services as part of their packages, such as battery jumpstarts, tire changes, or fuel delivery. It's worth comparing different providers to see which offers the most comprehensive packages, including the services you'll most likely need.
This can be a cost-effective way to access a range of services that could be helpful in an emergency situation.
What Does Roadside Assistance Cover?
Roadside assistance is handy when your vehicle breaks down unexpectedly, or you are in a sticky situation. Different companies offer different services as part of their roadside assistance package.
Some of the services commonly offered include towing, which involves arranging and covering the cost of a tow truck to transport your vehicle to a nearby repair shop if roadside maintenance doesn't cut it.
Changing a flat tire is another service offered by roadside assistance. If you're stuck with a flat, a representative can be sent to your location to change your tire.
If you unexpectedly run out of gas, roadside assistance can arrange for fuel delivery, and you'll only need to pay for the gas. If you lock your keys in your car or can't get in for some other reason, roadside assistance can send a locksmith to help you get back in.
If you have a dead battery, a professional can come to jumpstart it. Finally, winching is offered to help pull a car with a chain or rope if it's stuck in snow, ice, or mud.
You'll need to pay a monthly or annual fee to your provider to use these services. But some providers also offer pay-per-incident options for those who don't need the service frequently.
Regardless of which option you choose, having roadside assistance can give you peace of mind knowing that help is just a phone call away in case of an emergency.
Choosing a Roadside Assistance Plan
You have a few options to consider when choosing a roadside assistance plan. For example, you might be able to get coverage through your car insurance company, a membership organization like AAA, your car manufacturer, your cell phone provider, or your credit card company.
It's important to compare different companies and plans before making a decision. Look at their average response times for service calls, whether memberships cover all costs or if you'll need to seek reimbursement, whether calls cover accidents or just electrical/mechanical failure, and how often and for what distance towing is covered.
Don't make your decision solely based on cost. While some options may be pricier than others, roadside assistance programs aren't one-size-fits-all, and many people will benefit from having a plan in place.
If you have teens riding with friends, you may even want to sign up for coverage for their cell phone lines. Once you've decided on a plan, make sure that everyone who is covered has the phone number programmed into their cell phone or written down in a wallet.
It would be best to keep the information easily accessible in the car to access it in an emergency quickly. By choosing a reliable roadside assistance plan and being prepared, you can have peace of mind knowing that help is just a phone call away when you need it.
Do You Need Roadside Assistance Coverage?
Deciding whether to purchase a roadside assistance plan is a personal choice that depends on your circumstances. For example, if you only drive short distances or already have coverage through your car manufacturer or credit card company, you might not need the extra protection.
And if you rarely use roadside assistance, you might be comfortable paying out of pocket on those rare occasions. However, there are situations where an emergency road service plan can be extremely helpful and even save you money in the long run.
For example, investing in a roadside assistance plan might be worth it if you have an upcoming road trip, a long commute, or an older car or prefer the convenience of coverage.
Membership organizations can also offer additional benefits that may be appealing to you. Additionally, if you aren't familiar with service garages or car mechanics, having a roadside assistance plan can provide peace of mind and help you feel more prepared in case of an emergency.
Ultimately, the decision to purchase roadside assistance coverage is up to you and depends on your unique circumstances and preferences. Take some time to consider your options and weigh the potential benefits and costs before deciding.
Is Roadside Assistance Worth It?
When deciding whether to purchase a roadside assistance plan, it's important to consider factors such as the plan's cost, the age and mileage of your vehicle, how frequently you drive, and your location. Roadside assistance can be particularly beneficial for drivers of older cars or those who frequently drive in rural areas with fewer accessible services.
Additionally, roadside assistance may be more critical in areas with harsh winters or other extreme weather conditions. Beyond basic services like towing and tire changes, some roadside assistance plans offer additional benefits like discounts at restaurants and other businesses.
Roadside assistance provides a sense of security and help drivers in unexpected situations. Many drivers may find it worth the investment, especially if they have an older vehicle, drive frequently, or live in areas with harsh weather conditions.
Some standalone roadside assistance plans offer added benefits such as discounts and rewards programs that may make the investment even more appealing. However, it's important to weigh the cost of the service against the potential benefits.
You might also want to consider your driving habits and circumstances when deciding whether roadside assistance is worthwhile. But ultimately, the decision to purchase roadside assistance coverage is a personal one that depends on your individual needs and circumstances.
Getting Roadside Assistance For New Or Used Cars
If you're purchasing a new or used car that is still under warranty, you may have access to free roadside assistance coverage for a limited time or mileage. The specifics of this coverage can vary depending on the manufacturer and your warranty.
Some manufacturers may offer roadside assistance for a certain number of years or miles, while others may offer it for the duration of the warranty. That's why checking your warranty paperwork is important to see if you have roadside assistance coverage and what services are included.
Covered services may include towing, tire changes, jumpstarts, and more. However, the services offered may also be limited to certain dealerships or repair shops. If you experience a breakdown or issue, you may need to tow your car to a specific location, which could result in higher repair costs.
If you purchase an extended warranty for a used car, you may also have access to roadside assistance. The terms and conditions of this coverage may vary depending on the warranty provider.
Some extended warranties may include roadside assistance as part of the package, while others may require an additional fee. If you're considering purchasing an extended warranty, reviewing the coverage details and what services are included is important.
It's worth noting that you should only purchase a warranty to obtain roadside assistance. While roadside assistance can be valuable, it shouldn't be the only factor you consider when purchasing an extended warranty.
Instead, focus on the overall coverage the warranty offers and whether it provides sufficient protection for your vehicle.
Roadside Assistance Prices
Getting a roadside assistance plan with big insurance companies is a smart way to get cheap roadside assistance. As you may have observed, major insurance companies offer roadside assistance price plans that range from $10- $80 annually.
Hence, making way for affordable prices that almost anyone can afford. All service providers' average roadside assistance price ranges between $40- $50.
However, this price depends on location, car type, and the roadside assistance service provider you work with.
Roadside Assistance Service Providers; What Do They Mean?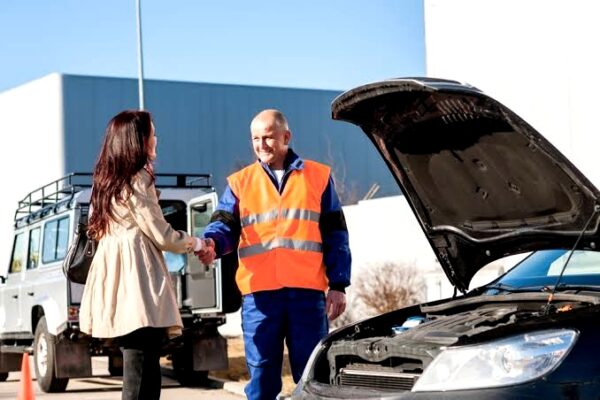 Have you been on the road, and something just went wrong with your car? Casting your mind back, you would recall how desperately you might have needed help. But, at that point, all you needed was roadside assistance.
Roadside assistance service providers are service provider that helps out when your car breaks down or when you run into trouble while traveling. Most providers offer 24/7 emergency roadside assistance, so you can always call no matter what time of day you need them.
Generally, roadside assistance service is affordable since there are many ways to get cheap roadside assistance. Although plans may vary depending on the various service you want, most Roadside Assistance services also offer basic services like towing and jumpstarting.
Roadside Assistance Service Providers help offer services like car towing, fueling of vehicles, changing car tires, and offering their normal service when you encounter issues as a motorist. First, however, you must register with their company and pay for any roadside assistance plan you want to get their assistance.
How to Become a Roadside Assistant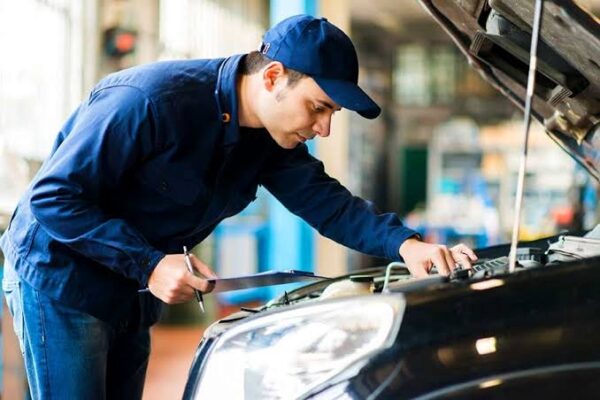 If you've been wondering how you could become a roadside assistant, know that the first step is to enroll with an organization that offers roadside assistance services, where you can get trained.
The training you receive would show you how you can help motorists when encountering any issue on the road. But, to qualify for training, you must be up to 18 years old and must possess a government-issued driver's license.
You'll also need to complete other training courses offered by organizations like Red Cross and AAA. Once you've completed your training, you'll be recognized as a certified roadside assistant and can help drivers in need while also getting discounts on your roadside assistance plan.
Final Words
Now that you know the different ways to get the cheapest roadside assistance, it's time to choose the one that's best for you. If you're the type who likes to be prepared for anything, then a roadside assistance plan might be a good investment for you.
But if you prefer to take things one step at a time, start by calling your insurance company and seeing if they offer roadside assistance as part of your policy.
Whatever route you choose, remember that being prepared for emergencies can save you a lot of hassle and money in the long run.
You could also try out apps like Honk, Blink, or Waze to get assistance when you need it, such as flat tire repair or a tow. These apps are free to download, but you must pay for the services when you use them. Furthermore, note that you can always train to become a roadside assistant, start helping stranded motorists, and get paid for it.
Some Frequently Asked Questions On Getting Cheap Roadside Assistance
What does a road assistance plan cover?
A road assistance plan can cover various services, such as towing, tire changes, and fuel delivery. However, since the specific services offered will vary from plan to plan, read the agreement and understand exactly what is and isn't covered before you sign up.
Does roadside assistance cover towing?
Most plans offer towing as one of their coverage options. So if you ever get stranded on the side of the road, you can call for help and have your car towed to the nearest service station or repair shop.
Is roadside assistance free?
Roadside assistance is not free but is a relatively affordable service since there are ways to get cheap roadside assistance. Plans typically start at around $30 annually and can increase depending on your coverage.
Does roadside assistance cover flat tires?
It depends on your plan because many roadside assistance prices and plans will cover you for a tow to the nearest service station or repair shop but might not cover the cost of changing the tire. Make sure you read the terms and conditions of your plan before you sign up so you know what is and isn't covered.
What are roadside assistance benefits?
The topmost benefit of roadside assistance services is that it saves you lots of time and is affordable, depending on the plan and company you choose to work with.
Also, it offers services like car towing, tire changing, fuel delivery, and vehicle recovery.
How much does a roadside assistance plan cost?
The cost of a roadside assistance plan varies depending on the services and provider. Therefore, it's a good idea to shop around and get quotes from multiple providers to find a plan that fits your needs and budget.
Which is the best roadside assistance service?
There's no one-size-fits-all answer to this question. Your best roadside assistance service will depend on your specific needs and budget. However, some reputable providers worth considering include AAA, Better World Club, USAA, Progressive, and Good Sam.
Who offers roadside assistance?
Various providers offer roadside assistance, including auto insurance companies, motor clubs like AAA, credit card companies, and car warranties. It's usually easy to add roadside assistance coverage to your auto insurance, but remember that making a claim will affect your insurance record.
Does Amex provide roadside assistance?
Yes, Amex offers a roadside assistance benefit that will reimburse you up to $50 per incident and up to 4 events per year for services like towing, tire changes, lockout assistance, and gas delivery. When you use this benefit, the roadside service fees will be billed to your card.
What is breakdown cover?
Breakdown cover is a type of insurance that provides assistance when your vehicle breaks down. For example, you can call for roadside assistance if you experience a flat tire or engine failure. A mechanic will come to your location and try to fix your vehicle on the spot.
What are roadside agents?
Roadside agents or assistants are typically managers, highway patrollers, dispatchers, and technicians who work for towing companies, insurers, corporations, and motor clubs. States hire these individuals to ensure the safety of people on highways and major roads.
Can I use my roadside assistance for other vehicles that are not mine?
If you have a roadside assistance plan, you can typically use it for any vehicle, not just your own, as many of these plans cover the individual rather than the specific vehicle. However, checking with your provider to confirm their policies is important.
When can I use roadside assistance?
Roadside assistance is usually available 24/7, regardless of the time of year, but wait times may vary depending on your location. It's also important to note that roadside assistance is not usually included with your car insurance policy and may require a separate purchas