Some of the links in this article are "affiliate links", a link with a special tracking code. This means if you click on an affiliate link and purchase the item, we will receive an affiliate commission.
The price of the item is the same whether it is an affiliate link or not. Regardless, we only recommend products or services we believe will add value to our readers.
By using the affiliate links, you are helping support our Website, and we genuinely appreciate your support.
Last updated Mar. 12, 2023 by Benedict Osas
Tires filled with the proper air pressure are essential to improve their life expectancy and the handling and control of your vehicles.
Well-inflated tires also improve your car's fuel efficiency. While owning and managing a vehicle can be pretty expensive, you can now worry less about your car expenses as there are several ways to get free air for your tires.
Although many gas stations and stores usually charge fees to pump air into your tires, there are some ways you can get free air for tires near you.
So, why not continue reading to find better ways to save money by getting free air?
10 Ways To Get Free Air For Tires
There are many ways you can get free air for your tires, thus allowing you to save money.
You can follow these ten steps outlined below to get free air for your tires; they include:
1. Visit A Tire Shop
To fill your tires for free, visit a tire shop, the store where you purchased your tires, or any store in your area.
Tire businesses typically offer free services to both regulars and walk-ins, such as checking the air pressure in a customer's tires and pumping up the tires if necessary.
If you pull up to one of the many Discount Tire stores in the United States and see a sign advertising a "free air check," you can drive right in and tell the cashier that you need free air without making an appointment.
If you've got a Costco membership, you can also get free air at the tire center location nearest to you. While some sites don't require a membership, it's much better to call and ask ahead of time.
Numerous other tire shops also have automated tire check machines to make the process easier for you.
So, if you ever have the need to replace your tires or not, you can still enjoy this service free of charge and while you're at it, request a tire inspection to ensure your vehicle tires are in good condition.
2. Talk To Your Dealership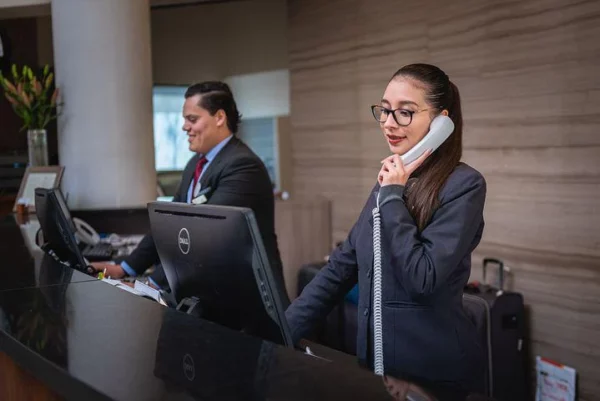 Car dealerships usually have repair and maintenance shops that offer certain free services for their old and new customers to take advantage of. So, it's pretty easy for them whenever they desire to keep their relationship with their customers in good standing.
Furthermore, if you purchase your car from a car dealer instead of on the private market, you've most likely become a regular at the shop, which would warrant you to take your car there for routine maintenance regularly.
So, once you need free air, dealership stores are another way to get one. All you just do is drive in and request one. And you can also check your car warranty as it covers basic repair and maintenance, including free tire check and tire fillings.
The warranty is usually located among all the paperwork you got along with the car, so you can take advantage of this too to get free air.
3. Get An Oil Change
Oil change shops usually attract clients by offering services like assisting you in refilling the air in your tires and even washing your car free of charge.
You can go to your regular oil change shop to enjoy this free service when you need one. Since you'll most likely get an oil change every 3 to 6 months, you can also get free air during this period to make things easier.
Additionally, if your regular oil change shop doesn't offer this service for free, you might just have to look out for ones that do. But note that this option is especially perfect for you if you visit oils shops to change your oil.
However, if you change your oil by yourself to save money, then this method of getting free air is not for you.
4. Use A Bike Pump
If you've got a bike, you'll most likely have a bike pump in your vehicle's garage. This is another way to get free air, in particular, if you are an avid biker. Although this requires more effort on your side than any of the other options, look on the brighter side, you'll be getting free air.
It may not be the best option on the list, but it comes in handy, especially in emergencies or when you don't have the cash to spend on air at gas stations.
Additionally, many bike pumps are smaller than car pumps as they're meant for the thin bike tires, so they don't pump air on time, but they often get the job done on time and with less effort.
Overall, it's a great way to get free air, especially if you want to top up your tires.
Another thing is; that you can also keep a bike pump in your car for emergency cases.
5. Pump The Tires Yourself
This is the most reliable option on this list as you really don't have to look for any places to get free air; you can do it yourself anytime you need to top up your tires by using an air pump.
While some cars come with handy gadgets like air pumps in the trunk, some cars don't come with one. So, you might need to check your car for one, or your next best option is to get a portable air pump.
Not to worry, as it's usually very affordable.
Also, if you've got some Amazon gift cards, you can use them to get an air pump for free.
If it doesn't come with your car or you don't have Amazon gift cards, this option might require that you spend money on a portable air pump, although it's still quite economical, time-saving, and convenient. And you won't have to pay at any gas station for air topping.
6. Know Your State Laws and Take Advantage of It
Many states like California and Connecticut in the US have laws that make getting free air for your cars mandatory. For example, this law requires gas stations in these two states to provide air pumps for drivers to use for free.
Currently, only these two states have this law, so if you stay in any of these states, it's best to take advantage of it to make sure you won't need to bother yourself about where to get free air. Additionally, it's not only for residents; you can also take advantage of this law when you travel to any of these states.
However, in California, you must be a customer that's purchasing gas before using the air pump to get free air.
Once you're filling up your gas, you can use the air pump without any charges. If not, you'll have to pay for the air. However, in Connecticut, anyone who needs one can request it in the gas stations.
7. Research Online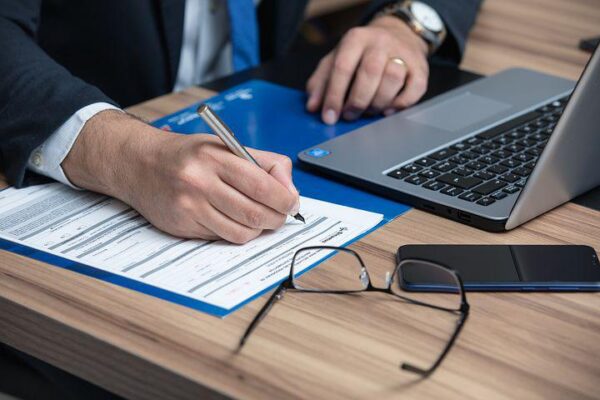 These days, you can discover anything online; if you need a breath of fresh air, you must do an internet search. For example, to find free air filling stations in your area, you can use a website like FreeAirPump.com.
Simply enter your current location on this website, and it will display all the nearby petrol stations, supermarkets, garages, and establishments where you may obtain free air.
Maps are available on the site so that you may locate these spots with ease from anywhere in the country. In addition, you can access this service anywhere, not only at home, because it can be taken with you.
Another perk about FreeAirPump.com is that you can also add a new place you discovered that's not on the map yet so that other users can take advantage of it too.
Reddit is another site to find places that offer free air in your area. In particular, if you live in a place within its subreddit, you're in luck as you can quickly check there to know the places in your town where you can get free air.
8. Go To Gas Stations With Free Air Ads
Nowadays, most gas stations charge a fee to pump air into your tires; however, there are still some local gas stations that you can quickly visit if you require the service.
Popular gas stations like Wawa gas stations have air machines that offer free air and are available daily. You can go to any Wawa gas station near your locality.
Kwik Trip stations tools too offer free air in the Midwest states. Not just them, BP and some Kroger gas stations located throughout the country also offer this service for free.
Additionally, there are numerous ways to look for these gas stations that provide a free tire pump. You can easily locate these gas stations by calling the ones in your area and asking if they provide this service at no additional cost.
Finding gas stations nearby is straightforward with the help of apps like GasBuddy. Then, to find out who provides free repairs on the air pump, just call the number provided on the air pump's package.
9. Your Credit Card Rewards
Many credit card owners do not know that owning one has numerous advantages. For example, credit card companies have credit card reward programs that give sweet perks to entice customers.
In contrast, some can give you free hotel accommodations during vacation, others can get free flights, and many even offer roadside assistance.
So in case of any emergency, like getting a flat tire in the middle of the road, you can get free air easily and conveniently.
Furthermore, you can enjoy a lot of benefits for free, but most don't know about it. That's why it's better to research beforehand and know the perks you can enjoy with your credit card.
10. Visit A Car Wash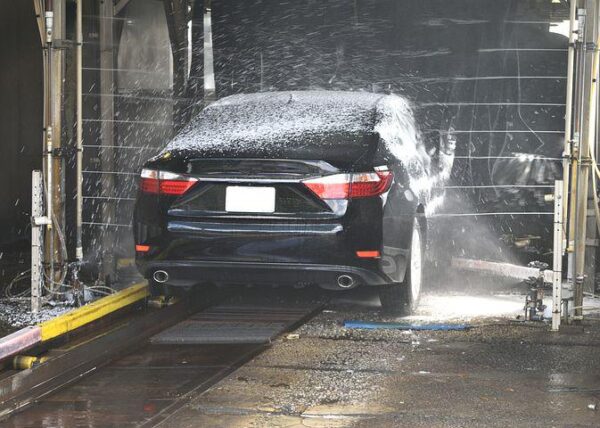 Utilizing car wash services is another way you can get free air. With self-service car wash, numerous other machines like air pumps and free vacuums make washing your car and topping up the air in your tires easy and convenient.
However, with the regular car wash where people do the washing for you, some offer free air, and some don't.
If your regular car wash doesn't offer free air, there is no need to get worried, you might just want to check out other car washes, as most of them usually give free air, or maybe you can try any other options on the list.
You can also ask any other of their employees if they offer free air and any other complimentary service they offer so you don't miss out on a thing.
Tips For Knowing When Your Tires Need Air
It is recommended that you assess the air pressure in your tires once a month to determine whether or not you need to add air.
There are, however, indicators that might assist you in determining whether or not your tires require additional air pressure.
You can determine whether or not your tires require air by following these general guidelines:
When your tires need air, they lean to one side.
Always check your tire pressure monitor and low tire pressure warning indicator.
When the tire's air pressure is low, it reduces the vehicle's performance.
When the ride quality of your vehicle is not like usual, you should know it's time to get air.
You can also listen to your tires' sound, knowing they make a louder noise when they're low on air.
Looking forward
There are different ways to get free air near you to make things quicker and more convenient. You can research online, call around to find gas stations that provide free air in your town, or visit your car dealership or mechanic shop.
If you don't want to spend your time researching, calling, or visiting, the best option is to get yourself an affordable and portable air pump.
All these ways save you money in the long run and prevent you from spending excess money to pump air into your tires when there are ways to get it for free.