Last updated Feb. 18, 2023 by Peter Jakes
With Christmas drawing near, it's only normal to set preparations on ground for the decorations which will be made. If you'll need some free printables, greeting cards, or clip art, there are places/sites that give them out for free and i've listed many of them. You can check them out.
Christmas Greetings Cards For You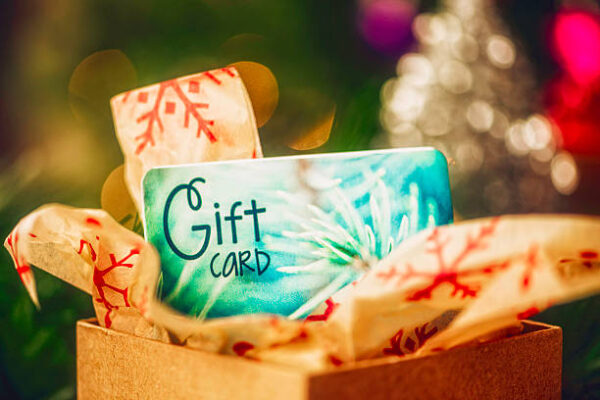 #1. Contemporary Merry Christmas Greetings Card
If you're searching for something contemporary but playful, this printable greeting card design is for you. It is decorated in festive red and green hues with adorable and funny Santa faces.
#2. White and Pale Blue Card Wishing You a Merry Christmas
This cheerful Christmas greeting card is embellished with beautiful snowflakes and festive ornaments. It has an excellent balance of contemporary and classic design elements.
If you're seeking a classic Christmas card design, check out this Victorian Santa Claus card. Simply visit the website for details on how to get it. To get the file, you must subscribe to the website's newsletter. Additionally, the website offers other free Victorian-style greeting cards.
#4. Christmas Card with a Snowman and Reindeer Wishing You a Merry Christmas
This is another adorable card that is appropriate for both adults and children. This card can be customized in a variety of ways.
In addition, you can send it as an eCard!
Some Printables You Can Try Out
If you are a parent, you know how exciting it can be for your child to receive a letter from Santa. While you could pay for the privilege, why not save some money and use one of the many free printable letters from Santa available online?
Not only are they cost-effective, but many of them can also be personalized to make the experience even more special for your little one.
#5. Noella Designs' Letters
These lovely letters by Noella Designs are fully customizable. There are three to pick from. Santa's Beard Letter
If you're searching for something really amusing, then Santa's Beard Letter is for you. It's such a joyful, adorable letter that's guaranteed to spark your child's enthusiasm this Christmas season.
#6. Personalized Letters from Santa Claus
One great way to add a personal touch to your holiday correspondence is by creating a personalized letter from Santa for your child. On certain websites, you can choose from a selection of different designs and then customize the letter to include your child's name and other personalized details.
#7. Free N' Fun Christmas
If you're looking for a fun and creative activity to do with your kids, check out Free N' Fun Christmas. They have an impressive collection of coloring pages that will keep your little ones entertained for hours.
From classic holiday scenes like nativity scenes and Santa Claus to whimsical characters like snowmen and elves, there's something for everyone. Take your time browsing their website to find the perfect coloring page that will help your family get into the festive spirit.
#8. BELIEVE Banner
Looking for a festive decoration to spruce up your home this holiday season? You should check out delightful BELIEVE banner. Whether you choose to hang it above your fireplace or in another spot, this banner will add a touch of warmth and joy to any room.
And if you're not sure how to hang it, don't worry! There's a handy link on its page that will take you to instructions on how to do so. Plus, you can print out the banner right from the website for your convenience.
#9. Hanging Holiday Stars
When it comes to classic Christmas decorations, stars are a must-have. These printable hanging holiday stars are a perfect way to add some extra sparkle and cheer to your holiday decor.
You can easily print them out from the website and follow the included instructions to make them. Before you know it, you'll have a stunning set of stars to hang up in your home and enjoy all season long.
#10. Christmas Disney Coloring Pages
For kids who love Disney, these printable Christmas Disney coloring pages are sure to be a hit. Featuring beloved characters like Mickey Mouse carrying gifts, these pages offer a fun and festive way to get into the holiday spirit.
And the best part? You can easily print them out and let your little ones get creative with their coloring.
#11. Crayola
Looking for some festive coloring pages to help you get in the holiday spirit? Look no further than Crayola's website, which features a great selection of Christmas-themed coloring pages.
Whether you're a beginner or a more experienced colorer, there's something for everyone – from simple scenes to more detailed illustrations. Check out pages featuring festive characters and settings, such as Christmas elves hard at work, a cozy cabin in the snow, and a beautiful Christmas candle.
#12. Waiting for Santa Game
If you're in the mood for a board game, be sure to check out the free printable Waiting for Santa game. Each player rolls the dice and moves their counter along the board until they reach the finish line, when Santa Claus has left gifts for all the good boys and girls.
But watch out – when you land on a red square, you'll have to follow the instructions! To get the game instructions and a link to a printable board, just click on the link below:
Christmas Gift Tags For You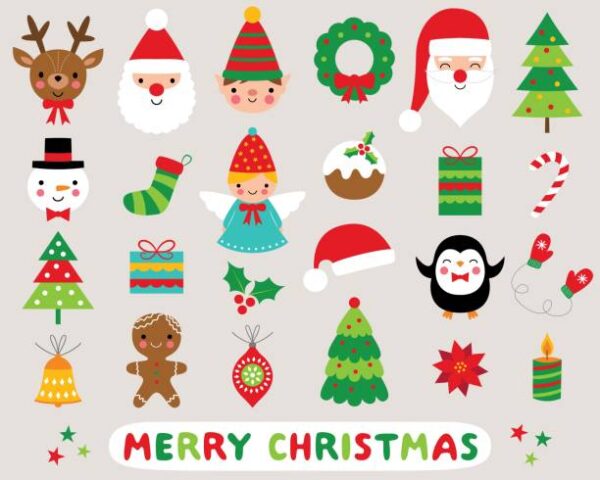 You can personalize your holiday gifts with free printable gift tags offering great selection of festive designs that you can download and print at home. You can choose from tags featuring Santa, snowmen, Christmas trees, and more. Just print, cut out, and attach to your presents for an extra special touch.
#13. Gift Tags with Santa, Snowmen, and Stockings
This collection of gift tags is ideal for those seeking a balance of contemporary and classic styles. They include contemporary patterns and colors, yet incorporate traditional Christmas figures, such as Santa.
#14. Christmas Gift Tags with Polar Bears
These gift tags with polar/arctic themes are designed in a subtle blue, grey, red, and green color scheme. Additionally, they include traditional winter scenery and holiday favorites such as polar bears, reindeer, and Christmas trees.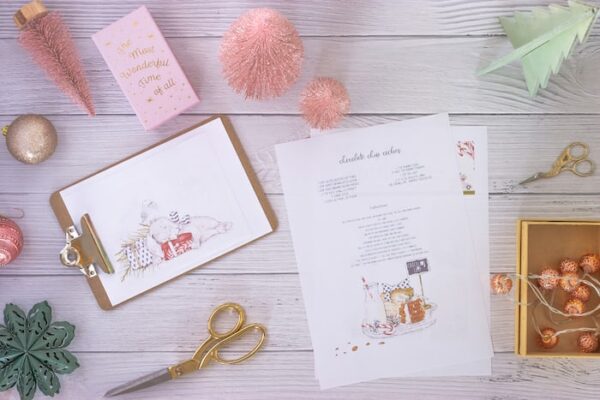 #15. Christmas Gift Tags that You Can Download
These free Christmas tags are the perfect finishing touch for any present.
They depict traditional Christmas themes and objects such as mittens, snowmen, and poinsettias.
#16. Printable Modern Ornaments
If you like more contemporary ornaments, have a look at these downloadable ornaments. They depict traditional Christmas figures such as snowmen and Santa but in a modern oval design.
Some Christmas Cliparts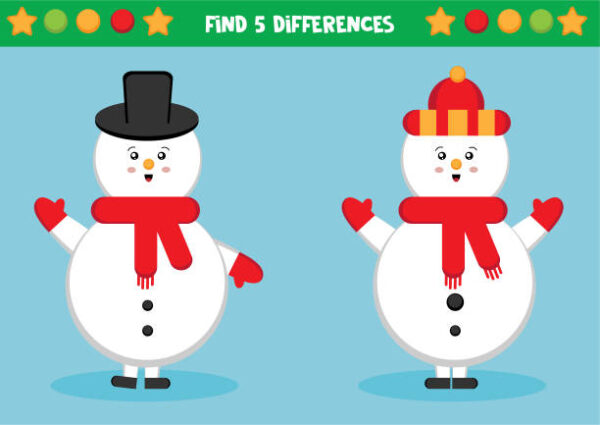 Looking to add some festive touches to your holiday letters or emails? Consider using free holiday clipart! There are many websites that offer a wide variety of Christmas-themed images and graphics that you can download and use for free.
#17. Openclipart
Christmas puddings, candy canes, and Christmas trees are just a few examples of the free holiday clipart available at OpenClipart.
#18. Fg-a.com
If you're seeking animated clipart, Fg-a.com is the place to go.
This website has a plethora of typical Christmas graphics and animated clipart, such as Santa bringing gifts and elves.
#19. Clipart Panda
Whether it's a nativity scene or Santa wishing you a Merry Christmas, Clipart Panda has an extensive collection of holiday-themed clipart.
#20. Phillip Martin Clipart
Phillip Martin Clipart has a fantastic selection of holiday clipart, including Christmas wreaths, nutcrackers, and snowmen.
Other Free Christmas Stuff You Can Try Out
#21. Christmas Mad Libs
You can get your friends and family laughing with these Christmas Mad Libs. This website offers free printable Mad Libs with a festive twist.
Just print out the story, fill in the blanks with silly words, and then read it out loud for a hilarious result.
There are Mad Libs with Christmas themes, like "A Visit from Santa" and "The Twelve Days of Christmas", as well as general winter-themed Mad Libs.
#22. Printable Christmas Tree Ornaments
You can make your own holiday decorations with these printable Christmas tree ornaments. This website offers a variety of designs, from simple shapes to more intricate patterns.
All you need to do is print out the design, cut it out, and then add a ribbon or string to hang it on your tree. It's a fun and easy craft project for the whole family.
#23. Christmas Word Scramble
You can also challenge your friends and family to a Christmas word scramble. This website offers free printable word scrambles with a holiday theme.
Just print out the scrambled words and try to unscramble them to reveal a Christmas-related word or phrase. There are different levels of difficulty to choose from, so everyone can join in the fun.
#24. Holiday Recipe Cards
Share your favorite holiday recipes with these free printable recipe cards. This website offers a variety of festive designs that you can download and print at home.
Each card has space for the recipe name, ingredients, and instructions, as well as a festive graphic. Just print out the cards and fill them in with your favorite holiday recipes to share with friends and family.
Final Thoughts
During the holidays, you can obtain a lot of stuff absolutely free. So try to get some free goods this Christmas to save money instead of spending it.
Most importantly, keep in mind that the holidays don't have to cost a fortune to be special.Do enjoy the holidays with these free Christmas gifts.