Last updated Apr. 18, 2023 by Peter Jakes
Many people enjoy getting free samples of a product before they decide to make a purchase. This is especially true for a cognoscenti like me who loves luxury perfumes but would not blind-buy a whole 100ml bottle without getting a sample first.
But with the termination of such opportunities as the Sample Population and Spot Program, it has become difficult to get free samples of products. However, for retailers like Target, there are ways to get free samples without buying anything.
Target.com is a Fortune 50 company and one of the top 5 shopping sites. But, as you know, its bulls-eye logo is what people remember most about the brand.
So, Target's free samples, like coupons, codes, and free gift cards, are great because you can use them to buy almost anything in the store or online.
Here are easy ways you can get a free product sample from Target.
Good Read: 6 Ways to Trade/Sell Your Amazon Gift Card for Cash (Even 10% More than Its Face Value!)
Easy Ways to Get Free Target Samples
Here are 7 easy ways to get free samples from Target by mail and online.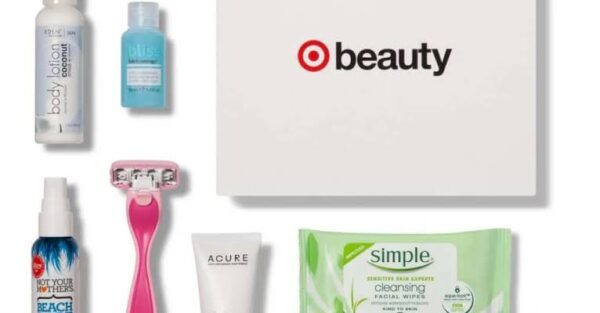 Target offers a beauty box containing samples of various beauty products every month.
Each month is different, but as of this writing, there were samples of Mrs. Meyer's
body wash, a shampoo sample, some skincare items, including soap and a mineral fortifier, a lip color sample, and two different brands of moisturizing masks in the box.
You must acquire a Target beauty box to obtain a free beauty product from Target. Target beauty box cost some money, but its worth is priceless.
Here's an illustration:
If you purchase a $7 worth of beauty package from Target, a $28 worth of item will be given to you. The extra $21 product is the sample given to you.
This is one of the easiest ways to obtain free products or samples from Target. Perfumes, shampoos, and other personal care cosmetics are available for free at Target.
Here is some beauty box product on Target that attracts a sample:
The Elnett Extra Strong Holding Hairspray and L'Oréal Color Riche Extraordinaire Lipstick are included in a $7 Target Beauty Box but have a total retail value of $28.
Skinfix Ultra Rich Moisturizing Cream and Garnier ColorStay Extreme Suede Lipstick are Target beauty box that costs $10 but has a worth value of $50.
If you are a beauty products lover, another way to get a free beauty sample is to start selling for Avon.
2. Make use of the Target REDcard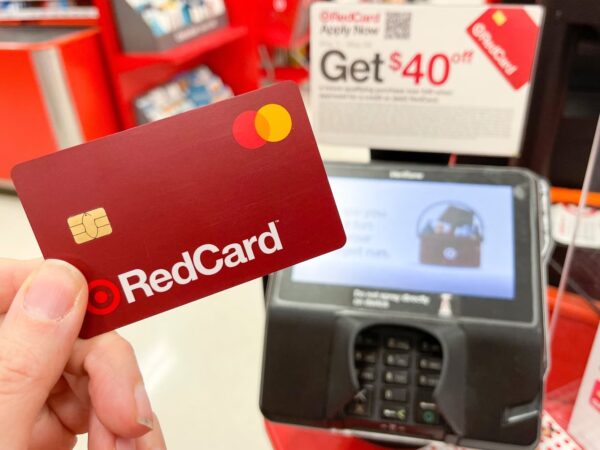 Target has a debit card called the REDCard that gives you 5% off most Target purchases right away. In addition, the REDCard debit card is linked directly to your checking account, allowing you to spend without the risk of incurring debt.
If you keep track of how much money you save by getting your discount, you can use it to get free stuff.
If you often shop at Target, you should acquire a Goal REDcard – a reward card that gives you access to benefits and discounts. This card can also be used as a credit or debit card in Target stores.
With this card, you can access the following benefits:
✅ Free Standard shipping
Target offers free shipping on items purchased with a RedCard or orders of $35 or more.
When you pay with a Target RedCard, you get free standard shipping on most items and free 2-day shipping on eligible items purchased at Target.com.
If you don't have a RedCard, Target will give you free shipping on all orders over $35. The shipping fee for orders under $35 is approximately $5.99.
Through Target Subscriptions, you can obtain coupons and discounts and earn 5% cashback.
You also get an extra 30 days for returns and a 5% discount on in-store Starbucks purchases made through Target.
Wait for an offer to sign up for a RedCard; when I did, I received a coupon for $50 off a $100 purchase. It arrived in the mail with my physical RedCard and was valid for 30 days.
You can link your checking account to a debit card or get a store credit card, but I strongly recommend the debit option because it provides all the same benefits.
Target Optical eye exams, pharmacy prescriptions, or Target gift cards are not eligible for the RedCard discount. When you pay with your RedCard, you'll get the 5% discount but not the meager 1% Circle cashback mentioned in the previous tip.
3. Join Target Promos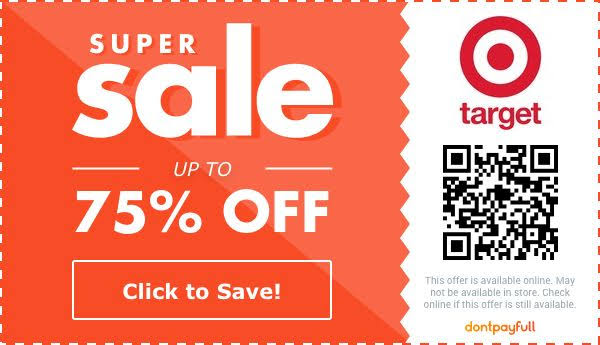 Target often organizes promo programs just like other companies. As a result, they have lots of promo codes and coupons for grabs.
Download the Target app to get access to exclusive deals and coupons.
If you want the keys to the Target kingdom, you must first download the Target app and create a Target Circle account.
The Target account entitles you to all of the exclusive savings and coupons, 1% cash back on all Target purchases, and an extra 5% off your entire purchase on your birthday.
In some of the promos organized by Target, you can get $5 to $10 worth of gift cards to purchase an item.
To keep up with Target's promo events, follow their social media page or subscribe to their email list.
Join the Target Circle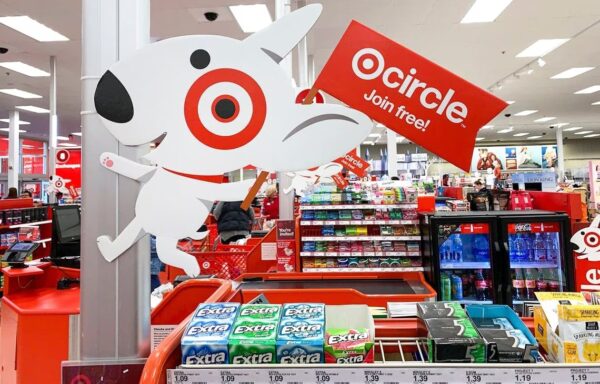 If you belong to the Target Circle, you'll have access to exclusive "Circle offers" — really, coupons — in the Target app.
There are two kinds of coupons: percent-off store coupons and dollar-off manufacturer coupons. To use a coupon or offer, simply add it to your list by clicking on the plus sign.
Store coupons for a percentage off can be redeemed up to four times per transaction. Multi-product discounts include 15% off dog and cat food and 10% off Starbucks chilled coffee.
Dollar-off manufacturer coupons are only good once and must be redeemed in-store. In addition, dollar-off coupons are only valid once per item.
Take Advantage of Coupon Stacking
Take the stack to the next level by combining two coupons with a Target gift card promo. For each qualifying item in a gift card promotion, use up to one percent off the Circle offer and one dollar off manufacturer coupon.
The coupons will reduce your total, but you will still receive the gift card.
For example:
Two items for ten dollars each ($20 total).
Both items receive a 10% Circle discount ($2 savings).
Gift card promo for $5
The math would work like this:
Total of $20 minus the $5 gift card (new total: $15)
Apply a 10% Circle discount to a total of $15 ($1.50 savings) to save $1.50 rather than $2.
Don't Miss out on Coupons.com
Target has numerous promos, codes, and coupons, and Coupons.com is my go-to app for managing all my coupons. The Coupons.com app is great for keeping track of grocery store coupons.
When you link your store loyalty card to the app, discounts are automatically given when you choose a coupon or offer. Also, you can get free grocery printable coupons to shop.
If the store you shop at doesn't have a loyalty program, you can send in a picture of your paper receipt. Then, when the rebate is approved, it is added to your PayPal account.
4. Join Apps That Pay You To Unlock Screens
Some apps pay you to unlock your lock screen. This app also displays an advert on your screen. You can use what you earn on them to buy things at Target's.
Some of them reward you with target gif cards. Such apps are:
Screen Stash: Using the Screen Stash app, you can earn $5 to $10 in monthly free Target gift cards. While it isn't much, it is the least intrusive and most passive on this list. In addition, you can cash out for $1 after earning a minimum of 1,500 points.
ScreenPay: ScreenPay will pay you $3 for each active friend for at least 30 days, and your friend will receive a $1 bonus when they sign up. Users can expect to earn between $7 and $15 per month but are more likely to earn at the lower end of that range.
SlideJoy: Users can expect to earn between $5 and $15 per month, with more frequent phone users earning more. You get a free $.20 cents for signing up and the option of donating all proceeds to charity automatically. In addition, you will receive 20% of your first month's earnings if you refer a friend.
Adme: Adme is last but not least. While it does not provide anything particularly unique, users can expect to earn between $10 and $15 worth of monthly free Target gift cards. In addition, you'll get $1 just for signing up.
It uses gift cards to compensate you for leaving the ads on your screen. For example, with a gift card from this application, you can get a free product from Target.
5. Participate in Surveys
Joining online survey sites enables you to access gift cards that can be used in Target and other online retail stores. With these gift cards, you can purchase items from Target without spending a dime.
Here are some sites that pay you with Target gift cards:
Swagbucks: Swagbucks provides a variety of daily surveys. Cash and gift card redemptions begin at $5. You can also earn points by shopping online, redeeming coupons, and participating in online activities.
Toluna: This site offers points for participating in surveys. Many retailers, including Target, accept these points as payment.
Survey Junkie: Complete multiple daily surveys to earn points that can be redeemed for cash or rewards with a $10 balance. Installing the SJ Pulse app to share your device usage habits can earn you money.
Pinecone Research: Pinecone Research is a high-paying survey company. Each survey is worth $3. There is no minimum redemption, so you can immediately cash in your rewards for PayPal cash.
Insightful Opinions: This website enables you to earn up to $5 worth of Target gift cards once you complete a survey.
TellWut: This site pays you to leave your comment on a topic. It rewards commenters with points that can be converted to gift cards.
6. Download Money and Cash Rebate Apps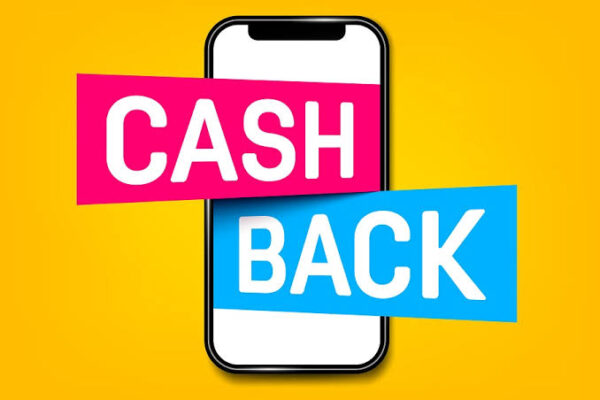 Most money-making apps pay in the form of gift cards. For example, they pay you points for participating in an online survey, playing games, watching movies, and more.
Capital One: Capital One Shopping is a one-stop shop or tool for accumulating points from online purchases. It can also assist you in saving money by locating coupon codes at online stores.
InboxDollars: InboxDollars is a rewards platform that allows you to earn money by taking online surveys, playing games, and completing other tasks. The platform is free to use and offers rewards through PayPal, checks, gift cards, or prepaid Visa gift cards.
Fetch Rewards: Fetch Rewards is essentially a receipt-scanning app that pays you to scan receipts. We haven't gotten a lot of rewards from Fetch, but it's simple to use and accepts almost any receipt.
Ibotta

: Ibotta is a mobile shopping app that gives you money back on certain online and in-store purchases. It allows you to earn rewards by submitting receipts, and your rewards can be redeemed for cash or gift cards to various retailers.
These points, which can be redeemed as gift cards, enable you to get products from Target without paying for them.
7. Join Product Testing Sites
Another way to get free and sample products from Target is by signing up on product testing sites. You can test products, apps, games, etc. For example, some companies will pay you to test games for up to $100 per hour.
Here are testing sites that will reward you with free Target gift cards:
SuperSavvyMe: SuperSavvyMe is a site that only rewards users through products. After enrolling, you will receive product trial opportunities every week.
BzzAgent: Testers receive free products in exchange for posting about them on social media. Members typically receive three items to test per year.
Home Tester Club: This platform primarily provides opportunities for testing home and beauty products, and it is fairly selective about who it allows to sign up for testing roles. To be approved, you must first answer a series of screening questions.
One Opinion: To cash out, you must have at least 25,000 points, equivalent to $25. Once you reach the minimum thresholds, you can redeem your points for a virtual Visa Debit Card, PayPal, or a gift card.
These sites will provide you with free merchandise in exchange for your product review.
Other Ways To Get Free Target Samples
Create a Baby Registry
If you're expecting a child, making a Target baby registry should be at the top of your priority list. Target provides free two-day shipping on orders of $35 or more and a large selection of baby items.
Creating a registry is free and comes with the following benefits:
Welcome kit (worth more than $150)
Registrar's coupon (15 percent discount on unpurchased items)
Returns to the registry are free for up to a year.
Target Circle offers exclusive discounts.
In addition to Target baby items, the registry includes a universal registry tool for having items from your other favorite stores.
The welcome kit contains over $150 coupons and free baby samples, including free baby formula samples. Before your baby arrives, you can get free baby items and test products. Aside from target, there are ways to get free baby diapers and other baby items.
Target is one of the best baby registry sites to use because of its extended return policy and the ability to buy non-gift items at a discount.
Get free Target gift cards
Like most other companies, Target runs promotional offers on specific products from time to time.
One of these promotions is the one in which you can get a free Target gift card worth $5 or $10 if you buy certain products on certain days (usually Sundays).
Unfortunately, we do not have a current list because the company has changed the qualified products. Simply keep an eye out while shopping or visit their Deals section online.
Get Free Target Toys
Many people are unaware that Target occasionally holds special events where they give away free toys to children.
Keep an eye on the Target weekly ad and their social media pages for upcoming events. In addition, there are other legit ways to get free toys you should check out.
Social Media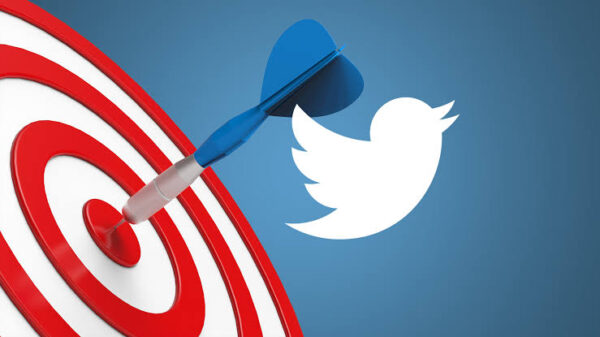 Social Media Discounts are frequently shared on social media by retailers such as Target. You can learn about deals and discounts by following Target on each social media platform.
Among the platforms to consider are the following:
Facebook
Instagram
Pinterest
Twitter
You can take this further by using Reddit, an online discussion forum. Reddit has several sub-forums, known as subreddits, where you can find niche discussions, such as how to find free Target samples and items.
The two main subreddits for finding free Target items are:
r/freebies
r/freebiesandsamples
Simply search "Target free samples" in one of those subreddits. The Target Free Samples button will take you to a list of all the posts where people discuss how they got free Target items.
You can also use this method to find discounts and freebies for any store where you shop.
Don't Miss Cashback Apps
Link your Ibotta app with your target app and get a cash rebate on your purchases.
You're snoozing and losing if you're not using rebate and cashback apps to get money back on your shopping.
Of all the rebate apps out there, I really love the Ibotta app (sign up through this link and get up to $20 in bonuses!) — specifically for shopping at Target.
That's because you can link your Target and Ibotta accounts and skip the whole receipt-scanning thing.
Good Read: Target Price Match Policy (Including Amazon Price Match Guidelines)
Bottom Line
There are a lot of easy ways to get free samples from Target. In addition, there are deals for both online and in-person purchases.
You can try more than one to save the most money and spend less.
Frequently Asked Questions
Q: How to get Target offers online?
You can find offers from Target Circle by searching, looking through our categories, or searching on the product detail page. When you find an offer you want to add, click on it to show the Save Offer button. When you click "Save Offer," the deal will be added to your list.
Q: How do you get a 20% Target?
During the back-to-school shopping season, verified college students will get a 20% off coupon in their Target Circle app that they can use for a limited time (in 2022, it was good from July 3 to September 28 until February 2023).
Q: How do I claim a Target offer?
If you have a verified mobile phone number linked to your Target Circle account, you can redeem saved offers by entering that number at checkout. Scan the barcode on the paper at the register in the store. In addition, you can use your Target.com account to redeem offers you chose and saved.
Q: How do Target coupons work?
All coupons and Target Circle cards must be shown to the cashier and have a barcode that can be scanned. You can't use coupons or Target Circle deals on things you've bought. Manufacturer coupons must be scanned at the register, which checks them against a list of valid coupons in a master file.
Q: How do you get free stuff from Target?
3 Simple Ways to Get Things for Free at Target:
Target will ship most items for free if you have a RedCard or spend more than $35.
You can get a free trial of Apple Music and other free stuff through your Target account.
Sign up for a baby registry at Target, and you'll get a free baby box with coupons and samples.