Last updated Aug. 29, 2022 by Jessica Green
A free ticket to an advanced movie screening gives you the opportunity to watch new movies before they hit the theatres.
However, getting hold of a free ticket is difficult.
This article highlights the different and legit ways to get free tickets to advanced movie screenings.
Visit Websites of Film Production Studios
A free early screening ticket list is often available from movie production companies. But you will be required to input your ZIP code on certain movie studio websites in order to get information on local advance screenings.
Not all film production companies provide early screenings. Their early screening schedule may vary depending on the release dates of the movie and other factors. Visit the website of a film production studio to find free tickets opportunities before they are all taken
Film production studios like Warner Bros send email notifications to people who sign up for promotional accounts. Warner Bros sends special codes and early notice that enables you to purchase tickets for early screening.
Sign Up With Gofobo
Gofobo is a website where media outlets and film companies sell tickets for early movie screenings. This website provides information on forthcoming film releases, movie reviews, trailers, and more.
In addition, Gofobo also provides information on how to purchase tickets, and how to be eligible for a ticket.
Creating an account on Gofobo will enable you to access early news on film screenings.
Until tickets are sold out, anyone can attend a public screening showcased oh Gofobo. You will need a personal RSVP code in order to participate in a private screening.
Listen To Radio Stations
Every day, radio stations provide complimentary cinema passes. To find out if your local station offers a VIP membership club or rewards program, visit its website.
By responding to trivia questions and clicking on sponsored links, some radio station listeners can earn member points.
These points can then be exchanged for gift cards used in theaters and other rewards.
To receive current information from radio stations, Sign-up for a radio station's newsletter.
Visit Advance Screenings
The official website "AdvanceScreening.com" provides updates on how and where to obtain forthcoming movie screenings.
This website requires that you use your state and city ZIP code to conduct a search on its platform.
On this website, you can also get information on movies to be shown in your neighborhood cinemas.
SeeItFirst
Another website that provides free tickets to early screenings is Seeitfirst.
For alerts of early screenings, you must subscribe to their free email list. This website allows you to view and print out any tickets that are offered on your SeeItFirst profile.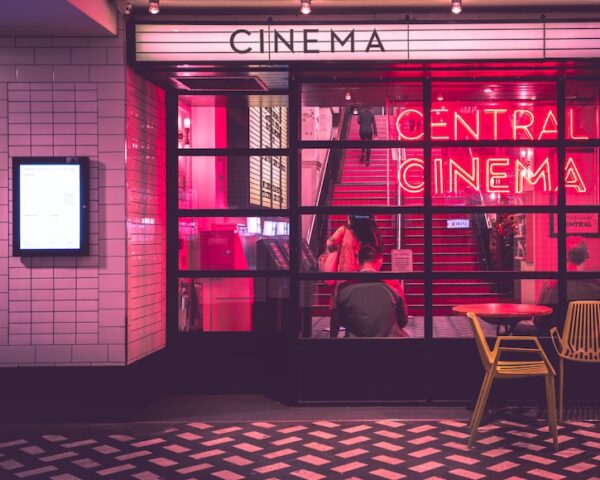 Frequently Asked Questions

How do you get invited to press screenings?
Critic screenings, also known as "press" screenings, are often open to those who have been invited. Invitations are given to reviewers from big markets and national publications.
To get an invitation to a press screening, you need to be a well-known movie reviewer.
What is PreviewFreeMovies?
PreviewFreeMovie is a website that sends you invitations to movie screenings when you sign up with them. They notify you when there is a movie screening in your neighborhood.
How Can I Get Free Movie Tickets?
You can get free movie tickets by joking a membership program that offers free movie tickets to its members. Cinemark and Regal &AMC theaters offer programs that give out tickets as rewards.
How Early Should I Arrive For An Advance Screening?
You should arrive thirty to sixty minutes before an advanced movie screening. Most screenings open their doors 30 to 45 before a screening.
Is Fandango VIP Free?
Fandango VIP program is free. Joining this program allows you to swap movie tickets, earn points, write film reviews, bookmark your favorite theaters, and more. Exclusive advantages and bonuses are the benefits of joining the Fandango VIP program.