Last updated Mar. 13, 2023 by Peter Jakes
Having an international work-from-home job is becoming the new trend. With its high rise, it's only normal for you to chase a job that pays well and offers flexibility.
Extensive studies indicate that remote employees tend to experience higher satisfaction and exhibit greater productivity. They also typically earn a higher average income than their counterparts who work in traditional office settings.
This is good news for anyone contemplating working from the comfort of their own home. That's because many remote job opportunities are available across a wide range of industries, including healthcare, education, marketing, and more.
Here are eight best international work-from-home jobs that you take up to earn a comfortable living.
#1. Freelance Writing
Freelance writing can be a great way to make money from home. You can choose your working hours and the amount you get paid.
If you possess excellent writing skills, numerous opportunities are available for you to become a freelance writer. These opportunities range from writing for blogs, magazines, journals, and newspapers to publishing online content.
The demand for writers is steadily increasing as more companies seek to provide their audiences with high-quality content. It's essential to have a passion for a particular niche, such as business or tech, or scriptwriting, as this can help you to create more engaging and interesting content.
Sites like Upwork, Fiverr, and Freelance.com provides a platform that allows you to find writing jobs. However, you must be fluent in a language and must have knowledge of grammar, spelling, and punctuation.
#2. Web Development
Web development is a lucrative work-from-home job. With your web development skill, you can earn an average of $20 to $50 an hour. But, of course, your earnings depend on your skills and knowledge.
To find web development jobs, you can conduct research on companies in need of web developers. Then, with platforms like Upwork, you can submit proposals to clients needing web developers.
#3. Graphic Designing
Graphics designing is a skill that is in high demand. Lots of businesses need experts to design their logos, promotional images, and more to communicate their message effectively. If you have graphic designing skills, you can work from anywhere.
There are lots of sites that enable you to find graphics designing gigs. One of them is Upwork.
These businesses require well-designed graphics. However, many job seekers are deterred by their lack of experience in Adobe Photoshop.
But, it's worth noting that not all companies require intricate designs; some require graphics created through basic tools like PicMonkey. So, if you have basic computer skills, you can easily learn how to use these apps and apply for relevant job opportunities.
#4. Social Media Marketing
The world is going digital. As a result, many businesses are beginning to build an online presence for their products and services. As a result of this, there has been an increase in the demand for social media marketers.
As a social media marketer, you will be required to market a brand's products on social media platforms. You will also be required to generate and maintain new leads and customers.
Here are 15 Work From Home Jobs that may hiring now
5. Virtual Assistant
If you possess basic skills and are on the hunt for online employment, then becoming a virtual assistant (VA) may be a lucrative option for you. You can earn a decent income by handling simple office tasks such as answering phone calls and emails.
A virtual assistant can be tasked to perform various duties. That's because many businesses that are moving online are beginning to seek virtual assistants' services, and many virtual assistant job companies are now available to pick from.
Virtual assistants assist a business with some administrative tasks, and the job can be done from any location. One of the best things about VA jobs is that you can work as much or as little as you want, making them an excellent choice for individuals with limited availability due to other commitments.
As a virtual assistant, you may be required to fill out forms, respond to customers' complaints, and more.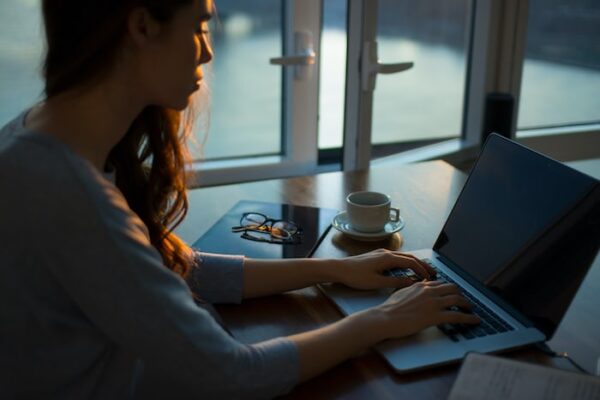 #6. Customer Service Rep
In today's remote working landscape, more and more companies are seeking out customer service representatives to manage customer inquiries from afar. As a customer service representative, you can earn an average of $10 to $20 per hour.
The job of a customer service rep can be done from anywhere. This makes customer service a work-from-home job.
As a customer service rep, you will be required to help customers with their needs. And also be required to respond to complaints, resolve problems, list products of a brand, and more.
With training provided and a wide selection of shifts available within 24 hours, this role is ideal for those with exceptional interpersonal skills who enjoy helping others.
#7. Transcriptionist
Transcription may be the way to go for those searching for straightforward online gigs that offer an extra source of income. Transcriptionists must transcribe audio recordings into written text and possess exceptional typing speed.
The job of a transcriptionist is rewarding. You can find transcribing gigs on sites like TranscribeMe, Upwork, and Fiverr.
As a Transcriptionist, you must have good listening skills, be attentive to details, and have good writing skills. Although it may not be the most popular job type, it can serve as a reliable source of income for individuals who type at lightning speed.
#8. Data Entry Jobs
In the world of online employment, data entry jobs are available where you input alphanumeric or symbolic data into a system. While it may not seem like the most thrilling work, it can be a lucrative job you can do at any time that suits you.
Many data entry jobs are available for people who want to work from home. And as a data entry clerk, you will be required to organize rough information into a spreadsheet or excel document.
To excel in this role, it's essential to improve your computer skills, especially in programs like Microsoft Excel, remote desktop software and access tools.
How Can You Start Working From Home?
If you're eager to try working from home, many remote opportunities are waiting for you to discover them. Although remote work existed for a while now, it has become more widespread.
With a broad range of jobs available, there is something to suit everyone's interests and skills. It's crucial to consider the pros and cons of working remotely, just like with anything else.
For instance, some people love the independence that comes with working from home. For caretakers, the flexibility of not having to commute daily is an advantage.
On the other hand, others may feel isolated and prefer a more social work environment, like an office setting. So, take some time to consider these factors and how they may impact your mental health based on your personality and strengths.
But, if working from home sounds like the right move for you, start updating your resume and applying to positions that appeal to you.
Final Thoughts
Remote jobs offer many opportunities for entry-level workers and experienced professionals. No matter where you are in your career, there are remote job options that fit your skills, experience, and long-term goals.
If you're just starting out, there are entry-level remote jobs available that can provide you with valuable experience to build your career. Meanwhile, experienced professionals with advanced technical certifications can find high-level remote jobs that challenge them and help them advance their careers.
By finding a remote job that aligns with your interests and strengths, you can enjoy the benefits of working from anywhere and create a work-life balance that suits your needs.
Some Frequently Asked Questions On Best International Work-From-Home Jobs
Can you work from home internationally?
Yes, and it's important to research the policies and regulations in the country you're interested in. Fortunately, many countries have embraced the rise of digital nomads and offer flexible rules for remote work.
In such countries, obtaining the appropriate visa is typically all that is required to work remotely. Moreover, several nations actively encourage remote workers to reside within their borders to promote and stimulate the local economy.
So, it's worth exploring these opportunities and taking advantage of their benefits.
Does Amazon allow remote work?
Yes, Amazon offers virtual or remote job opportunities to eligible candidates residing in certain regions. Therefore, if you do not have access to a physical Amazon location in your vicinity or are interested in exploring work-from-home roles in your location, you have come to the right place.
Amazon has various virtual employment options that allow individuals to work from their desired location while still being a part of the company's global team.
How much does Amazon pay at home?
In 2023, the mean hourly wage for Work From Home Amazon Employment in the United States is $28.69.
Well, it's important to note that this rate may vary based on factors such as job type, level of experience, location, and any additional compensation or benefits that may be offered.
How do I find a remote job that pays well?
Tips for landing a high-paying remote job without prior experience include identifying and showcasing your relevant skills for each position you apply for.
Bridge the gap between your current skill set and the job requirements in the job posting. And then familiarize yourself with commonly used remote tools and software.
Lastly, improve upon any skills you may lack while actively searching for remote opportunities.
What is the easiest work from home?
Five simple work-from-home job opportunities include being a virtual assistant – offering administrative support remotely, or being a transcriptionist- converting audio recordings to written documents.
There's also bookkeeping – managing financial records remotely, social media management- handling social media accounts for businesses remotely and freelance writing for various clients.
So, from the above, being a virtual assistant is the easiest work-from-home international job.