Last updated Mar. 24, 2023 by Charles Zemub
I've always been intrigued by the concept of earning a living doing something I like while maintaining the flexibility of working from home. Even though I've had a lot of occupations in which I excelled, if we're being really honest, I can say that none of them was something that I wanted to do for the rest of my life.
I made the decision to research work-from-home employment opportunities and discovered that virtual assistant work is one of the options open to people like me.
Becoming a virtual assistant might be a good option if you've ever entertained the idea of running your own company while working from the comfort of your home.
The number of jobs that can be done remotely has expanded by 44% in the last five years, making now a fantastic moment to launch a profession that allows you to work from home.
The fact that you don't need a degree to get started as a virtual assistant is one of the profession's many appealing aspects. Additionally, if you succeed at it, you might bring in a significant salary.
Ways how to become a virtual assistant in stages
Try these steps to get started if you're interested in starting a profession or having a side gig as a virtual assistant:
1. Determine your strengths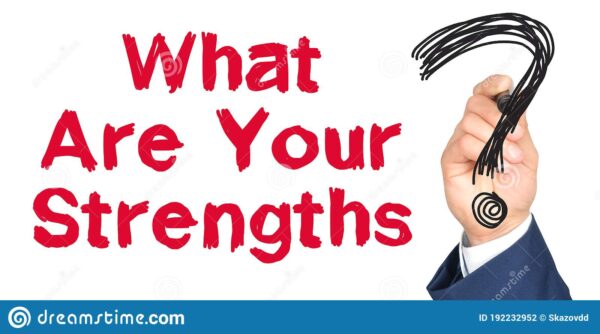 Identifying your strongest abilities is the first step toward becoming a virtual assistant. Even if you have little experience, an employer will see that you are suited for the position if your resume emphasizes your administrative skills. The most typical qualifications for a virtual assistant are:
Computer savvy: Virtual assistants utilize various software tools to perform their duties. They must be comfortable using the internet, handling email inboxes, and using cloud-based communication tools like teleconferencing, file sharing, and password managers. It's also crucial to be proficient in generating papers, files, and spreadsheets.
Virtual assistants must have excellent verbal and written communication skills to interact with customers, accept client assignments, and carry out various tasks, including providing customer assistance and maintaining records.
Editorial abilities: Virtual assistants should have great editorial abilities since it's crucial to provide written work that is free of typos and grammatical mistakes. They should feel at ease typing papers and doing brief research.
Virtual assistants must be skilled in task organization and time management in addition to helping customers manage their time by keeping track of calendars, timetables, and appointments and carrying out organizational chores on their behalf. You could simultaneously take projects from many customers as a virtual assistant, and you'll need to do them all efficiently and on schedule.
2. Select the services you'll provide and your fee schedule
By being aware of the duties you can and are willing to complete in advance, you may more effectively target prospective customers and get employment. You should decide on your rates in addition to defining your services.
While some virtual assistants are paid hourly, daily, or weekly, others are compensated for each job they do.
3. Acquire any tools required
The kind of equipment you'll need to provide the services you've decided to provide will also be determined by the services you've decided to provide.
Depending on the nature of the job and the number of assignments you accept, you could require extra computers, displays, or phones. Some virtual assistants may simply utilize their laptops and mobile phone.
A headset, dedicated landlines, and a device for printing, copying, and scanning are examples of common tools a virtual assistant may need. A solid internet connection is necessary for all virtual assistants.
4. Look for employment
Obtain customers to start your virtual assistant profession. It could be necessary for you to begin by taking on lesser, lower-paying assignments until you get expertise and favorable ratings. You might also look for employment vacancies online or via your professional network.
5. Create a portfolio
As you acquire expertise as a virtual assistant, get feedback from your clients and compile a portfolio of client testimonials and samples of your work. By demonstrating your abilities, building this portfolio will probably help you get more customers and better-paying employment.
Become a virtual assistant to earn money online.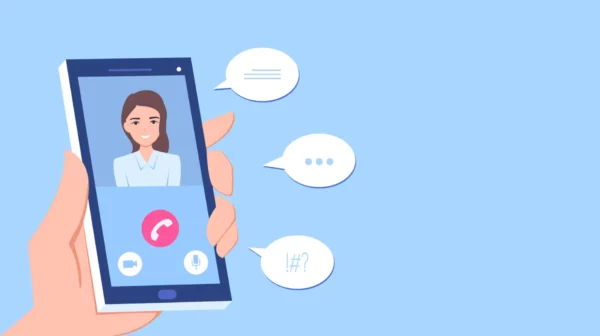 A freelancer who offers help to clients online while working from a distant location is called a virtual assistant. They give services to people or organizations but do not physically visit their clients' workplaces to do it. He or she is a remote worker.
Working from home is part of a virtual assistant's job description. If you want to work as a virtual assistant and make money from the comfort of your own home, you need to have a fundamental understanding of the profession and the abilities required of virtual assistants.
There is always a lot of work to be done in a company of any size, but not every firm can hire an employee to handle each and every responsibility. Most new businesses simply do not have the capital required to pay full-time personnel.
As a result, they often delegate part of their work to what is known as "virtual" assistants. No limit is placed on the scope of tasks that may be delegated to a virtual assistant since they can do any number of tasks.
How to become a virtual assistant for free
Esther Inman's 90 Day VA is a virtual assistant training program, the most cost-effective low-cost alternative to the SavvySystem. It is intended to provide you with everything you want to begin acquiring consumers within the next ninety days at the latest.
This covers how to begin your company, selecting which services to provide, and marketing yourself and everything else that goes along with it.
The fact that the course devotes a significant amount of time to teaching participants how to expand their businesses via the strategic use of social media is what sets 90 Day VA apart from similar programs.
You won't find this unique tactic in any of the other courses. In addition, participants in the 90-Day VA course will also get instructions on becoming a podcast or video editor. These two roles are in great demand but overlooked by some other training programs.
How much do people earn working as virtual assistants?
The wages and hourly rates charged by freelance virtual assistants might vary greatly from one another. The range of $8 to $12 per hour is typical for entry-level pay for various fundamental professions and abilities, such as data entry.
As a virtual assistant, you will be able to discover many of these projects on Upwork, and you'll also have the opportunity to significantly raise your hourly rate as you become more specialized in your work.
For more complex work on Upwork, such as customer support, email processing, WordPress maintenance, and other tasks, virtual assistants (VAs) may charge anywhere from $15 to $25 per hour.
Higher rates for freelance administrative assistants range from $30 to $35 per hour on average; however, some specialists can find lots of work at far higher rates.
What do I need to become a virtual assistant?
In order to operate as a virtual assistant, you will need to establish a home office just like you would for any other kind of employment that you could do from home.
You will also need a printer, a copier/scanner, a fax machine, and a computer connected to a high-speed Internet service provider. It is quite probable that you will also want a dedicated landline, maybe even two.
Good Read: How to become a successful virtual assistant and make money
What exactly does a virtual assistant do?
The term "virtual assistant" refers to a remote employee who works for you and your business to offer administrative help, often part-time. Virtual assistants may work from anywhere in the world. It is possible for virtual assistants to operate from any location around the globe.
This kind of person does their business from a location quite a distance from where you are. They can carry out the tasks often delegated to an executive assistant, such as making phone calls, arranging trips, maintaining email communication, and organizing meetings.
Frequently Asked Questions
1. How do virtual assistants get clients?
You may contact prospective customers through Facebook, Instagram, and even email when appropriate. In your elevator pitch, you must explain what you can accomplish for them and how a virtual assistant will simplify their life. You must market both your services and yourself.
2. How much money can you make as a virtual assistant?
The average hourly wage for a virtual assistant is $18.89. You may, however, work for customers anywhere in the globe if you operate as a freelancer.
3. Is it hard to become a virtual assistant?
By launching their own freelancing firm, many professionals work as virtual assistants without any prior experience. The decision to work for yourself might feel intimidating, but it's really not that hard.
4. Is virtual assistant a stable job?
Because of the advantages it provides to both employers and workers, the sector of virtual help is expanding quickly. Employers may save time and money by using virtual assistants to do work instead of employing full-time staff or doing it themselves.
5. How much should I charge to be a virtual assistant?
It's simple to charge $30 to $50 each hour. Your prices should not be less than $50 per hour if you have specialized skills (web design, SEO, creating landing pages, social media strategy, Infusionsoft, etc.). From there, you may ascend as necessary.
6. What is Amazon virtual assistant?
A virtual assistant (VA) is an employee who works from a distance for your Amazon company. Depending on the situation, they may work full-time, part-time, or casually (e.g., per task).
Summary
To provide help as a virtual administrative support person is to fulfill the requirements of businesses by using the internet resources that are available to them.
In many instances, they will be activities you are already competent at doing or applications you already use.