Last updated Jan. 29, 2023 by Jessica Green
Although IKEA is well-known for offering items with lower prices than elsewhere, there's no harm in wanting to save money at IKEA while making a purchase.
There are many ways to cut your spending budget short by half when shopping at IKEA. Here are seven secret hacks that'll get you the best deals and prices.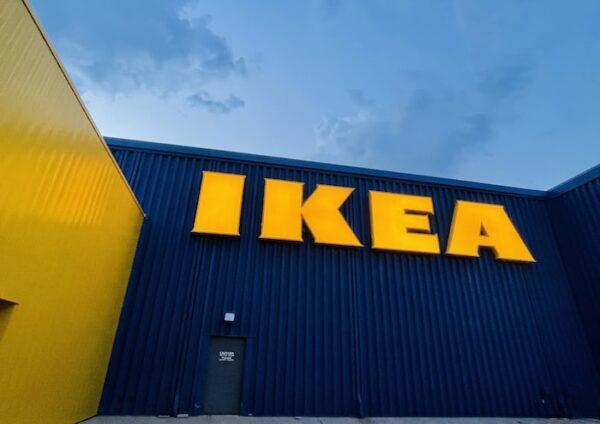 Apply for an IKEA credit card
Unlike regular bank credit cards with high-interest rates, IKEA's credit card is different.
With the IKEA credit card, you can easily access impressive incentives like multiple cashback options, discounts, and more. This enables you to save money at IKEA
IKEA offers two types of credit cards, which possess distinct features and benefits.
The IKEA project credit can only be used to make purchases in an IKEA store. It can also earn you rewards and cashback. On the other hand, the IKEA VISA credits card can be used to make purchases in IKEA and anywhere where a VISA card is accepted.
A shop credit card is very beneficial when purchasing large products like beds, mattresses, TV stands, dining room sets, bedroom or living room sets, couches, and sofas.
Become a Member of A Program
There are lots of businesses that offer loyalty programs, and IKEA is no exception. One of the loyalty programs it offers is the IKEA Family.
Once you join, you'll get special discounts, a welcome prize, a complimentary hot beverage, a special birthday present, and other exclusive advantages.
With the special privileges this program offers, members can easily save money at IKEA.
Inform IKEA of Your Relocation Plans
IKEA can assist you with furnishing your new home if you have plans to relocate.
Visit the IKEA official website to inform them of your impending move. IKEA will provide you a voucher for $25 off a $250 in-store purchase.
Take advantage of cheap gift cards or coupons to save up to 30% or more.
There are lots of websites where inexpensive IKEA gift cards may be purchased. In addition, sites like GiftCardGranny, CardBear, and Raise offer a platform to buy and trade gift cards.
When purchasing on any of the above sites, you can save up to 9%. In addition, eBay also offers discounts on gift cards. Most of its gift cards provide a discount of 30 percent.
Join IKEA Competitions
Each month, IKEA organizes a contest where a customer is eligible to win $100 worth of gift cards.
There are two ways to participate in this program. First, you can register for the contest by checking in at the Kiosk in front of every IKEA store, or you can scan your family member card at the IKEA checkout point.
It takes a few minutes to register for the competition. Once you win the competition, you can save money in some of your purchases.
Make purchases using a cashback website
If you often purchase at Ikea.com, consider using a cashback site to receive money on each dollar spent on buying an IKEA product.
All you have to do is sign up on a cashback site such as Rakuten, then search "IKEA." Afterward, click on the IKEA retail store and go on with your normal purchase.
Cashback will be credited to your Rakuten account when you purchase at IKEA. The cashback percentages depend on the items bought and the money spent.
In order words, you can save money at IKEA with the Cashback offered in sites like Rakuten.
Install the Honey Browser Extension
Honey is a free browser extension that lets you discover hundreds of coupons and discounts.
Once you've installed the Honey browser, click the "discover discounts menu" in order to identify IKEA products with some discounts.
Read Also: 13 Ways to Save Money on Your IKEA Kitchen Renovation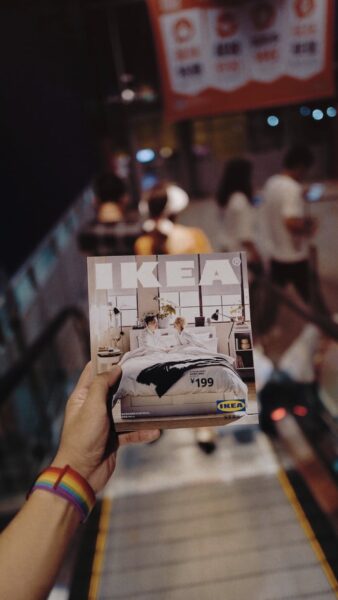 How To Get The Best Price From IKEA
Although IKEA is well-known for its reasonable pricing, there are still ways to cut short on your budget when making purchases.
Here are some ways to get the best prices from IKEA:
Join The IKEA Family Program: This completely free program allows you to access and purchase items at a "member-only" price.
Check out the "Deals" Section: IKEA displays the lowest price for an item in its "Deals" tab.
Check out the "As-is" Section: This section is filled with damaged, returned, and previously displayed items. Items in this section are sold for 50 percent off the original price.
To easily access this section, visit IKEA on Monday mornings. IKEA tends to display items returned by customers during the weekends.
How To Get An IKEA Birthday Coupon
IKEA offers some qualified customers an exclusive $10 birthday discount. Here's how to get an IKEA birthday coupon.
Join the IKEA Family Program: Birthday coupon and discounts is one of the perks of joining the IKEA Family Program. Registration is free and can be conducted online.
Visit For Membership Card: Once your registration is completed, you can visit any IKEA store kiosk to receive your printed membership card. You'll need to present your ID to get it.
On your birthday, present your ID and membership card to any IKEA store in order to get a birthday coupon for a free Meatball entrèe and a $10 gift certificate for your next purchase. The coupon and gift card can only be used in the month of your birth.
Read Also: Where Can I Buy an IKEA Gift Card? (The Best Options!)
How To Apply IKEA Discount Code
IKEA offers a wide range of discount codes. If you find a suitable voucher for the item you intend to purchase, here's how to apply it and make a discounted purchase.
Once you get an IKEA discount code, Copy it.
Open a new tab on your search engine, enter the IKEA website, and add your desired items to your basket.
Navigate to IKEA's checkout point and paste the discount code in the area for the discount code.
Then proceed to apply the code to your purchase.
Conclusion
Filling your home with furniture and appliances doesn't have to be expensive. With the savings tips above, you can purchase the furniture of your choice without exceeding your budget.
Frequently Asked Questions On IKEA Saving Tips
Is IKEA Family Card Free?
Yes! The IKEA Family Card is free. Once you join the IKEA free Family program, you'll be given a card that gives you unlimited discounts and benefits.
What does the IKEA Family Card Do?
The IKEA Family Card enables you to enjoy discounts on selected items. Members with this card can also attend member-only events hosted by IKEA.