Last updated Sep. 28, 2022 by Jessica Green
Amazon is one of the world's biggest online retail stores. It boasts of having millions of sales each month and over a billion customers each year.
To make sales on Amazon, merchants and sellers depend on the reviews left by their previous customers. If a seller receives positive reviews, he will tend to sell more. But if they're negative reviews, customers won't patronize them.
Due to the power held by reviews, most merchants on Amazon are willing to pay people to review their products. Most of these merchants give out samples of their products in order to get your feedback.
This article highlights 4 sites that will give you free Amazon products in exchange for reviews.
How Amazon Review Sites Works
Amazon merchants and sellers who need reviewers for their products will partner with some research companies.
These companies will take up the job of looking for product reviewers. When you sign up on a research company platform, you will be given a task to complete. One of the tasks will demand you to leave a review on an Amazon merchant's page.
Most research companies will send you a sample of the product before you're required to post a review.
Who Pays For Shipping of Product Sample
Most sites will a merchant's product to you for free without charging you for shipping. However, some will require you to pay for the shipping costs.
When accepting a review task, it is important that you find out every detail about it. If a product is over $35, it will be shipped to you for free.
4 Amazon Review Sites to Get Free Products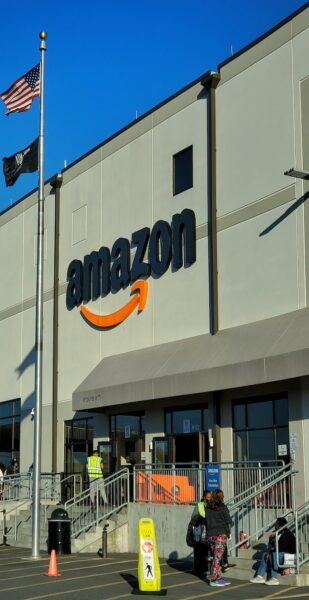 Vipon Formerly Known as AMZ Review Trader
Vipon is a well-known site for getting free Amazon products. This platform offers its members free Amazon sample products in exchange for reviews.
In addition, this site also enables you to get up to a 50% discount when you purchase on Amazon.
On Vipon, Amazon sellers offer coupon codes and deals to people in exchange for Reviews. With these coupons, you can save over 50% of the value of a product whenever you make use of the code.
Snagshout
This platform is well-known amongst reviewers. With this platform, you can get product samples of any business/brand.
Snagshout has a policy that allows its users to receive only one product for testing and reviewing. You have to review a product and submit it before you will be given another product.
Most of the product samples which will be sent to you may include an Amazon product while some may be products from other brands.
Giveaway Service
This platform gives away sample products from different brands to its members. In return for the samples given, you will be made to leave product reviews and ratings.
Most of the sample products on this platform cost over $60. In addition to offering product samples, this platform also gives out discounts on products on Amazon.
To get sample products from this platform, you must be a registered and verified member. Giveaway Service conducts screening for whosoever intends to join their review platform.
Testzon
In exchange for your reviews, Testzon will offer you discounts or free sample products.
This site gives you the freedom to choose products you want to review. When you make the choice, Amazon sellers will approve your choice before sending you the product.