Last updated Apr. 18, 2023 by Okechukwu Nkemdirim
Apple is one of the leading tech companies in the world. It makes excellent tech gadgets that are useful in our everyday lives. Some of these products include iPhones, iMacs, iPods, AirPods, and more.
The company is one of the first tech companies to cross $1 trillion in market value. For many, the thought of working for Apple is an appealing goal. If you wish to work for Apple, there are several work-from-home opportunities that are open to you. In this article, I'll explain how you could get to work for them.
So, here's everything you need to know about working for Apple as a remote worker.
How You Can Find Work-From-Home Jobs In Apple
Apple employs thousands of remote workers. A good percentage of Apple workers are working remotely. The average hourly wage for an Apple remote worker is $20. The hourly wage varies from $11 to $59. But this depends on your experience and the type of job you take up.
When it comes to finding Apple work-from-home jobs, there are two main ways to go about it. The first is to set up an alert on LinkedIn so that you can apply as soon as a job that you qualify for becomes available.
Click here to see how to set up alerts on LinkedIn.
The second option you can try out is to browse jobs directly on Apple's website. To locate the job page, scroll down to the bottom of the Apple website and click on "Career Opportunities" under "About Apple." Before starting your job search, make sure you have an updated resume ready to go.
Here's how get an updated resume.
Want to know more about Apple's Work-From-Home eligibility criteria, here's all there is to it.
What Are Apple's Employee Qualifications?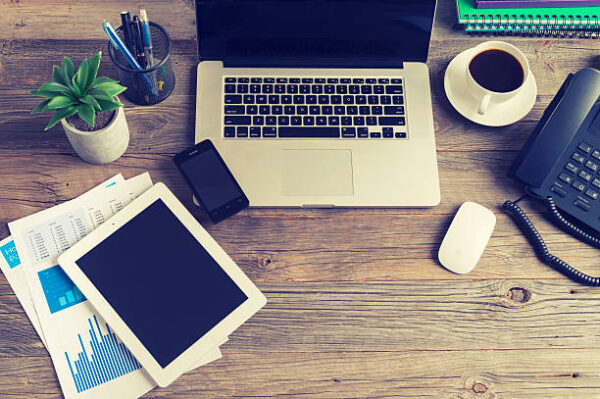 Apple sources for dedicated and professional employees who are able to work independently and manage their time effectively. As a work-from-home employee, you will be responsible for clocking in on time and completing all of your work without direct supervision. This means that you must be a disciplined and reliable individual who is capable of working independently.
The basic qualifications for an Apple work-from-home position include:
Professional technical troubleshooting experience and providing solutions to customers.
Professional customer service experience providing services through phone, online chat, or email.
Ability to tailor communications to various audiences and situations adapting your communication style to suit different customers and situations.
Possess passion for excellent customer service and solving technical issues:
Open to receiving professional feedback from peers and team leaders and using it to improve your performance.
General knowledge of Apple products and familiarity with their features and capabilities.
Eager to learn new skills and take on diverse challenges to improve performance and advance your career.
You will need to pass a pre-employment assessment and background check, which will assess your qualifications and suitability for the role.
In addition, you will need to have a private and quiet workspace with an ergonomic chair and desk, to ensure that you can work comfortably and efficiently.
A high-speed internet connection with a minimum download rate of 10 megabits per second and upload rate of 3 megabits per second, or better, is also required to ensure that you can perform your duties effectively.
Effective time management and ability to work in a constantly changing environment, being able to effectively adapt to changes in the work environment.
Flexible work schedule and the ability to work in different shifts as required by the company.
Fluency in English being able to communicate effectively with customers and team members.
Minimum typing speed of 35 words per minute to be able to keep up with the fast-paced work environment.
So, in addition to these qualifications, Apple values individuals who possess strong attention to detail, good problem-solving skills, and a positive attitude.
If you possess these qualities and meet the above qualifications, you may be a great fit for an Apple work-from-home position.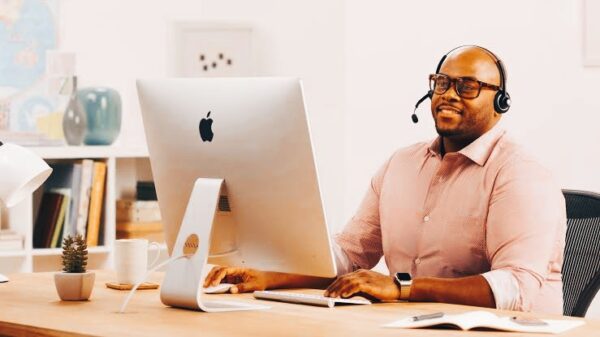 Positions You Can Opt For On Apple's Work-From-Home Feature
Apple offers three different levels of remote positions: At Home Advisors, Team Managers, and Area Managers. As you progress through these roles, the pay increases, but so do the expectations and responsibilities. It's important to understand the level of commitment required for each role before applying.
Click here to get more info on this
#1. The At-Home Advisor Position For Apple
The job of an At-home Advisor is one of the most available jobs for individuals who intend to work for Apple. As an At-home Advisor who works for Apple, you will work under the AppleCare Unit.
This is the department responsible for customer service. In other words, the job of an At-home Advisor can also be called Customer Service Agent. As an At-home Advisor who works for Apple, your job is to respond to customers' questions, requests, inquiries, and criticism. You will provide assistance to customers via email, chat, or phone.
In your first position as an At House Adviser, you are accountable for supplying customer support and addressing all of the questions that individuals have regarding Apple products.
If you believe that you meet all of these requirements and that the role of an At Home Advisor aligns with your skills and interests, then you should consider applying for the position.
To apply for this position, you will need to create an Apple ID and profile on their job site. You can then submit your resume and apply for any current job postings. It's important to note that open positions may not always be available and you can check Jobs at Apple website to see if there are any open positions available.
#2. At Home Team Manager Position For Apple
If you have a background in team management and leadership, then working as an At-Home Team Manager for Apple may be an ideal opportunity for you. As a Team Manager, you will be responsible for leading, training, supervising, and coaching a group of Advisors.
This job requires regular online meetings with the team to address any issues and improve performance. And according to Glassdoor, the average salary for this position ranges from $71,588 to $152,252 per year.
To apply for this position, you'll also need to create an Apple ID and profile on their job site. You can search for available jobs on Apple's website and then submit your resume and apply for any current job postings.
#3. The At-Home Area Manager Position For Apple
For individuals looking for a step up from the At Home Advisor role, the At Home Area Manager position may be of interest. As an Area Manager, you will be primarily responsible for overseeing a team of Team Managers who in turn oversee groups of At-Home Advisors.
This role requires strong leadership skills and the ability to drive positive customer service results for Apple. So, you will be responsible for ensuring that all teams under your management are effectively solving customer issues.
This position requires at least five years of experience leading a technical support team and experience developing and mentoring team managers for current and future business needs.
Also, you'll need to ensure that the overall customer service performance meets or exceeds expectations. The application for this position is the same as above.
Check here to see the average salaries of other Apple jobs.
Final Opinion
The amount they pay you at Apple depends on your expertise and experience. When you get employed by Apple to become an At-home Advisor, you will be provided with training on how to handle support issues for all products. In addition, you will be entitled to special discounts when purchasing an Apple product.
When applying for a job at Apple, it's essential to consider your passion for the company's products and services, as well as your ability to contribute to their value. If you possess a strong work ethic, are flexible, creative, and energetic, and are willing to learn and grow with the company, then it's worth considering a role that aligns with your interests and background.
Some Frequently Asked Questions On How To Get Work-From-Home Job At Apple
Do I Need To Be An Apple Product Expert To Become An At-Home Advisor?
Do you need to be an Apple product expert to work for Apple? Not necessarily. Apple does not require you to be an expert in its products. But knowledge about Apple products will give you more advantage over other job seekers.
Can I Work Part-time for Apple?
Aside from the wage, Apple offers other benefits to its remote workers. As a Full-Time or part-time worker, you are entitled to health insurance, paid time off, 401 (k), and more.
When working as a customer service representative for Apple, you can decide to work either full-time or part-time. Apple gives you the opportunity to decide your working hours.
What Do I Need To Start A Career As An At-home Advisor
The job of an At-home Advisor requires you to have a working space at your house. You'll also need to have a stable internet connection.
As an Apple At-home Advisor, you will be provided with an iMac and Headphones for free.
Will I Have To Specialize In Certain Apple Products?
As an At Home Advisor for Apple, you will be responsible for providing customer service and support for a specific range of Apple products and services. Instead of trying to be an expert in every single product, they'll assign you to specialize in certain products to deliver the best customer service possible.
Some of the products you may be responsible for supporting include the iPhone, iPad, iTunes, iPod, or Apple Watch.
Will I have to work on holiday?
In terms of working on holidays, it is important to note that you may be required to work some holidays. Now that's due to the fact that many people receive lots of Apple products as gifts around the holidays and there is an increase in calls to AppleCare during these times.
However, basically, you will not need to work every holiday. As a matter of fact, the company gives you a schedule in advance so you will know which holidays you may be expected to work.
Do I need to be a Mac expert?
As an At Home Advisor for Apple, you do not need to have extensive technical expertise in Mac or other Apple products. So, while it is important to have a good understanding of Apple products and technology, there's a five-week training program that you will need to complete.
This training will provide you with all the necessary knowledge and skills you need to excel in this role as a customer service representative.
Can I Get The Job at Apple With No Experience?
If it interests you to join the team at Apple, it's important to understand that prior experience in the tech industry is not always a requirement.
So, regardless of whether you are a recent graduate or new to the field, there are steps you can take to increase your chances of being selected for a non-retail role.