Some of the links in this article are "affiliate links", a link with a special tracking code. This means if you click on an affiliate link and purchase the item, we will receive an affiliate commission.
The price of the item is the same whether it is an affiliate link or not. Regardless, we only recommend products or services we believe will add value to our readers.
By using the affiliate links, you are helping support our Website, and we genuinely appreciate your support.
Last updated Oct. 31, 2022 by Charles Zemub
Doing untraditional chores around the home is something we all have to do, isn't it? But are you even aware that there are applications that might help you find odd jobs? The answer is yes, such applications do in fact pay according to the market-standard rates for independent contractors. In addition to that, the hours that are required to be worked for this miscellaneous employment are completely flexible.
The vast majority of individuals are unaware of the preliminary actions that must be taken in order to be considered for odd tasks, despite the fact that it is rather simple to earn money performing odd activities. In addition, we have put every unusual job that is offered on open platforms through its paces in an effort to find a solution to all of these problems. Therefore, without further ado, let's dig deep and explore all of the greatest and highest-paying possibilities that are available in the odd job business.
17 Best Odd Job Apps to Earn Extra Cash
This includes work-from-home opportunities, simple internet activities, and quick-cash local engagements. The best 17 odd job apps for earning additional money are listed below:
1. TaskRabbit
Although there are many applications now that are similar to TaskRabbit, it was one of the first gig-related apps. On the app TaskRabbit, you may discover jobs assisting individuals with their daily tasks.
2. Fiverr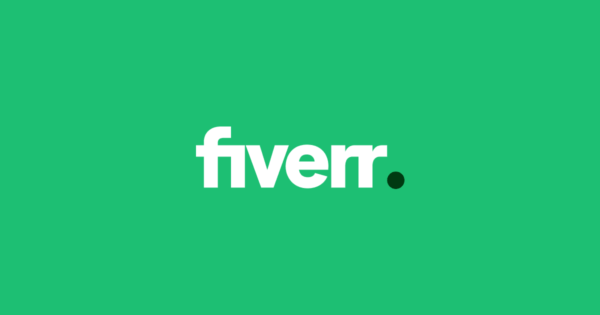 The next item on the list is Fiverr, a useful website and mobile application for those wishing to be paid to do odd tasks. One of the applications where you may earn money without having a job is this one. It's not simply about more money, after all. Through the software, people are making a full-time living.
3. Field Agent
You may be paid by Field Agent to do odd tasks, mostly in the mystery shopping industry. You get compensated for visiting and giving comments to nearby companies. Local employment often pays $3 to $20, and the payment is sent immediately into your bank account.
4. Swagbucks
Swagbucks may be the right app for you if you're seeking odd jobs online. This platform is well-known in the money-making industry since it offers users a simple method to earn money by doing chores on their phones.
5. Gigwalk
Gigwalk is a different website you should look at if you're seeking odd jobs nearby. The software offers a variety of tasks that may be finished in five minutes or many hours. You may get payments of $3 to $100 directly into your PayPal account.
6. GigSmart
Okay, let's try GigSmart as another possibility. You may locate jobs in many different sectors with this app. You may use the app to submit applications for jobs that fit your schedule. The average hourly wage for a job is $17. However, salaries differ across jobs.
7. Rover
Working with Rover may be an excellent alternative if you like dogs since you will be compensated for taking care of other people's animals.
Dog walking and pet sitting services are available. You might make up to $1,000 every month, claims Rover!
Clickworker
The following is Clickworker. And if you're searching for odd tasks you can perform online, this website is wonderful. The benefit of working online is that you can do it from the convenience of your home. You have a great deal of freedom working freelancing since you get to choose when and how much you want to work. Making money with Clickworker is wonderful since you can receive your paychecks directly sent into your PayPal account each week.
9. Handy
The next app on the list is called Handy, and it features a range of cleaning and handyman activities. Your hourly wage while working with Handy might reach $45 per hour.
10. Instacart
With Instacart, you can make some money by ordering and delivering groceries. You may work whenever it's convenient for you since there are no defined hours. It's a fantastic gig job program that pays you weekly, and you can even use Instant Cashout to withdraw money every day.
11. Qmee
Qmee is one of my favorite programs and websites for earning a little additional cash. Qmee, a similar program to Swagbucks, now pays you for doing really simple tasks. The app has a ton of positive reviews. It has more than 50,000 ratings and a 4.5-star rating on Google Play, more than 12,000 reviews, and a 4.6-star rating on the App Store.
12. Present-day Music App
Do you want to earn money by doing phone tasks? Current Music App is the app you need in such a case. With more than 2 million reviews on Google Play and more than 53,000 reviews on The App Store, which also has a 4.5-star rating, this app is exceptionally well-liked.
13. Instant Work
Flexible employment is available on Instawork. You may make money with it by doing hourly service shifts. You may thus choose when to work as a result.
Businesses offer shifts for jobs that they require up to a few hours in advance. You may accept shifts that coincide with your availability. The remainder, including the paperwork, insurance, and payments, will then be taken care of by the app.
14. UpWork

Next on the list, we have UpWork, and this is a terrific pick for anybody who's seeking an online job. There are a TON of various sorts of freelance jobs available on the marketplace. UpWork is an excellent option for many people since there are jobs accessible in so many areas.
You may select your own pricing even though each work listed on UpWork will have an estimated budget. Numerous payment alternatives are also available, including PayPal and direct bank transfers.
15. Poll Junkie
You may be paid by Survey Junkie to complete surveys. Building your profile is all that's required; Survey Junkie will handle the matching. You're compensated through PayPal, and there are gift cards for companies like Amazon and Target available as well.
16. Thumbtack Pro
Jobs are available on Thumbtack Pro in a wide range of areas. Everything is available, from photography projects to remodeling work.
17. UberEats
Anyone interested in gig employment might consider working with UberEats. You can take on tasks whenever it works for you. You may be paid using UberEats to deliver meals from neighborhood restaurants and other eateries to people's homes.
You may use the app to set up Instant Pay so that you can withdraw your money up to five times each day. UberEats is a wonderful choice for anybody who wants to generate money quickly.
Best handyman apps to make money
For those who need trustworthy handyman service, AllBetter is an excellent internet software. This app may help you find and engage local handymen to help with a variety of domestic tasks, including repairs, services, and upkeep. More than 12,000 independent contractors around the US have collaborated with AllBetter over the years.
Handy is a service app headquartered in the United States that connects users with local providers of various home improvement and maintenance tasks, such as cleaning, electricity, moving, housekeeping, plumbing, and more. The United States, the United Kingdom, and Canada are among the nations they serve. The app works well for finding house maintenance help like a maid or handymen for tasks like fixing a leaky faucet or changing a light bulb. They are experts in giving you options to miss or reschedule appointments whenever you need to.
Odd jobs for cash
People with college degrees may make money quickly and easily by tutoring children via internet platforms. Whether it be honing one's arithmetic abilities or teaching English, tutoring is an excellent option for a profession that allows for flexibility.
This part-time job may be done whenever it's convenient for you, and on your own terms. A significant number of pupils are located in various time zones. Therefore, in order to maximize your chances of success, you may need to start or end your workday extremely early or very late.
One-day jobs that pay in cash near me
Survey Junkie provides its users with the chance to participate in paid online surveys that may earn them up to $50 for each survey and paid research studies that can pay up to $150 per study. You will be asked questions on various brands and services, and your responses will be used to assist firms in evaluating and improving their wares.
At this time, residents of the United Kingdom, Canada, and Australia who are at least 16 years old are eligible to use it. Because of this, it is an excellent option for teenagers who are searching for occupations that are simple, flexible, and pay every day. If you have a PayPal balance of at least $10, you may request payment via that service on a daily basis.
Odd jobs for cash near me
compensated online research platform now seeking volunteers from the United States and Canada who have an interest in a variety of themes, including but not limited to food, consumer products, technology, pets, and more. After registering with User Interviews and submitting some fundamental information, you will immediately begin receiving relevant research through email. Submit your application to the studies that are of interest to you and be prepared to take a screening exam. Once you have been approved for the study, you will take part in it and get compensated for it.
People Also Ask
1. How can I get an odd job?
Lawn care, child care, furniture moving, dog walking, errand running, and vehicle washing are all examples of such abilities. Take a peek at the web to find out what kind of assistance individuals are looking for.
2. What is similar to Taskrabbit?
It currently has thousands of taskers working for it in nine nations. Some people have made working with Taskrabbit their full-time occupation. In the US, Taskers provide services in over 35 different categories, such as installation, assistance moving, basic home repairs, furniture assembly, and more.
3. What do you call a person who does odd jobs?
A handyman often referred to as a fixer, handyperson, or handy worker, is someone experienced in many different tasks, usually around the house.
FAQs
1. How can I make extra money?
The range of additional income sources has increased with the growth of online and remote employment options. Although there are numerous methods to make additional money from home, it's crucial to select the one that matches your experience, talents, and interests the best.
2. What apps pay same day?
A market research business called Survey Junkie offers customers the chance to participate in online surveys in return for prizes. Being paid to drive for Uber is a terrific choice for folks in need of fast cash since you may withdraw your earnings up to five times each day.
3. What are some odd jobs I can do for money?
Delivery driving, call screening, tutoring, and survey taking are all examples of odd jobs that might bring in some extra cash. Selling Your Used Clothes and Offering Your Body as a Service are Two Types of Freelance Work.
4. Is handy or TaskRabbit better?
TaskRabbit claims to be a fast and simple way to do home tasks. The commercial indicates that same-day service can be available to customers. On the other hand, the website lets users engage workers to help them with tasks like cleaning, assembling, wall mounting, painting, plumbing, electrical installation, and setting up smart homes.
5. How can I make $100 a day?
Volunteer for studies (pays up to $150/hour), Take surveys for money
You may start making money as a mystery shopper or by just watching movies online. If you want to earn money online, use this software. Play video games for real money.
Summary
It is possible that making odd jobs your primary source of income is not the most intelligent choice you could make. You may instead think of it as a side venture that will help you accomplish your financial objectives. On the other hand, if you are retired or jobless, you can absolutely make a living at this without having to look for another job.
Blogging is one example of the many different methods that may be used to generate more money in a shorter amount of time. You should check out my most recent case study, in which I show how I make over $7,000 per month without devoting a great deal of work to each day.