Last updated Apr. 21, 2023 by Favour Chinaza
We all have to do chores around the house that aren't the usual ones, right? But do you even know some apps can help you find odd jobs to earn extra cash?
Yes, these apps do pay at the market rate for independent contractors. But, aside from that, the hours needed for this kind of work are completely up to the person.
Even though it's easy to make money doing odd jobs, most people don't know what to do first.
We have also tried out every unusual job posted on open platforms to find a solution to all of these problems.
So, let's dive in and find the best and highest-paying odd jobs right away.
What are Odd Jobs?
They could be doing online surveys or even dog-sitting while their owners are away.
People do odd jobs for various reasons: some want to make money on their own time, while others need money between jobs.
The great thing about these apps is that there are so many different odd jobs to choose from that you can find the right odd job for your schedule. You do these kinds of odd jobs during the summer and on weekends jobs to make extra money.
They include unusual, infrequent, one-time, and stop-and-go gigs. The tasks are typically casual and manual in nature.
Pay is usually per hour or until the work is completed. As a result, you work for a short period before moving on to the next task.
Finding an odd job that will keep you employed permanently or long-term is uncommon. Nonetheless, with a steady supply of odd jobs, you can make ends meet from one payment to the next.
Consider a jack-of-all-trades in your neighborhood; they can wash your car for $20, then move on to your neighbor's and make another $20 for lawn trimming before noon.
High-paying odd jobs may necessitate the possession of a laptop, car, phone, or handyman tools.
Things you most likely have lying around collecting dust. You may not need to purchase new gadgets, tools, or appliances for any of these jobs.
How to Find Odd Jobs To Earn Extra Cash?
Odd job apps make it simple to find odd jobs. Signing up for as many odd job apps as possible, such as the ones listed below, will increase your chances of landing a few odd jobs per day.
Once you've established your rates and availability, you'll be able to find odd jobs in your area without having to travel far.
Good Read: 40+ of the Best Weekend Jobs to Make Extra Money
17 Best Odd Job Apps to Earn Extra Cash
This includes work-from-home opportunities, simple internet activities, and quick-cash local engagements. The best 17 odd job apps for earning additional money are listed below:
1.
TaskRabbit
TaskRabbit is one of the most popular websites for finding and paying for handyman and chore-type jobs. Some of the most common jobs on the platform are (but are not limited to):
Cleaning
Furniture assembly
Moving heavy objects
Picking up items from a store
Yardwork
Although many applications now resemble TaskRabbit, it was one of the first gig-related apps. On the app TaskRabbit, you may discover jobs assisting individuals with their daily tasks.
TaskRabbit functions similarly to a freelance marketplace. Clients contact you after filling out a profile with information about yourself, your services, rates, and availability (you set your own schedule).
TaskRabbit provides a diverse range of work that can help keep your odd job pursuits feeling fresh. In addition, TaskRabbit is really an option to make money.
How do you get paid on TaskRabbit:
You invoice your clients and receive payment through TaskRabbit's secure payment system.
Handyman, chores, and item delivery are examples of odd jobs.
2. 
Fiverr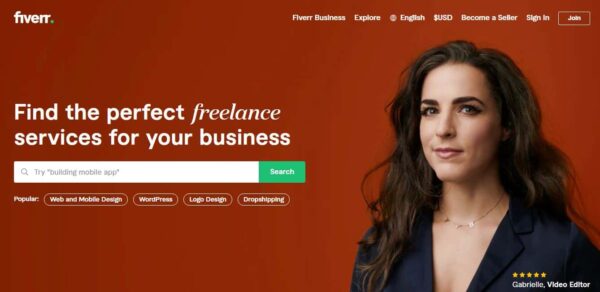 The next item on the list is Fiverr, a useful website and mobile application for those wishing to be paid to do odd tasks.
One of the applications where you may earn money without having a job is this one. It's not simply about more money, after all. Instead, through the software, people are making a full-time living.
Instead, depending on the type of service you provide, you can charge almost anything.
Many people begin by aiming to earn $10 per hour on Fiverr but quickly increase their earnings as clients begin to trust them.
And the services available are just as diverse, ranging from graphic design to writing content, editing videos, assisting you with your social media presence, voiceover work, and much more.
Types of odd jobs: On Fiverr, you can monetize almost any skill or knowledge.
How do you get paid on Fiverr:
You set your own prices. Clients pay Fiverr; the funds are released once the agreed-upon services are completed.
Field Agent may pay you to do odd tasks, mostly in the mystery shopping industry. You get compensated for visiting and giving comments to nearby companies.
Local employment often pays $3 to $20, and the payment is sent immediately into your bank account.
Whether it's checking that displays are presented correctly, prices are correct, or customer service is on point through mystery shopping, Field Agent's app can connect you with these types of odd jobs.
Jobs are displayed to you based on your location, so the ones closest to you will be displayed first.
Given the in-person nature of the tasks you'll perform through Field Agent, this is a great way to ensure you can complete the jobs the app displays.
Lug is one of the best gig economy job apps that pay you real money from odd jobs.
Lugg provides gig workers with moving jobs. Although the company bills itself as "the Instacart of furniture," you will not only be moving furniture.
On Lugg, you may assist in transporting large items purchased by customers from stores or Craigslist, as well as donations and junk clients discarding.
You may occasionally assist clients in putting items into storage or moving to new homes.
You can set your own schedule as a Lugg employee. You can join as a helper (you simply assist in lifting and loading items) or as a driver if you own a truck. Both types of employees are eligible for tips.
Unlike many other odd job apps, Lugg pays every day. This makes it an excellent app if you need money quickly; simply complete a few tasks in one day, and the money will be in your account as soon as your bank processes it.
Odd jobs on Lugg include:
Concrete and masonry work
Doors, locks, and locksmiths
Electrician
Fabric cleaning
HVAC
Furniture assembly
Lawn care
Light fixture installation and repair
Moving and junk removal
Painting and wallpaper
Remodeling projects
Garage door installation
Handyman
furniture delivery and moving.
How do you get paid on Lugg:
Payment is made in the form of a base fee plus tips. You are paid by direct deposit at the end of each day.
The next app on the list is called Handy, which features a range of cleaning and handyman activities. Your hourly wage while working with Handy might reach $45 per hour.
House cleaning, handyman, and lawn care are examples of odd jobs.
Pay is done per job, but Handy claims you can earn $20+ per hour for cleaning, $40+ per hour for handyman tasks, and $60+ per house for lawn care.
Handy's website says you will be paid via direct deposit "soon after the job is completed."
Handy, as the name suggests, offers a variety of handyman services. You can also provide cleaning and lawn care (the latter has the highest potential pay). You can expect to see the following tasks on Handy:
Furniture assembly
Home maintenance/repairs
Home/office/vacation rental cleaning
Carpentry work
Hanging and mounting
Holiday light installation
Cleaner
Computer and network services
Home Improvement
You can set your own hours on Handy, making fitting gigs around your other obligations simple.
Clients approach you after you create a profile, making fitting these jobs into your schedule even easier.
Handy requires that you have paid experience in the service you're providing.
If you have prior experience with these types of projects, you can make good money on this platform; however, if you're looking for quick and easy odd jobs, another app may be better.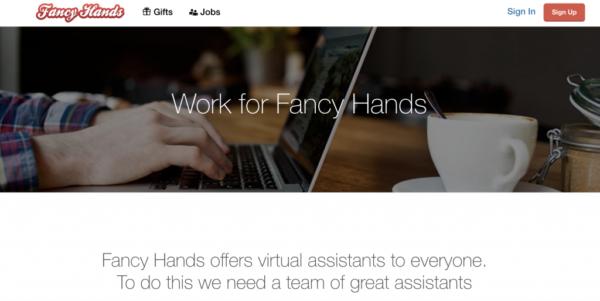 Fancy Hands provides a wide range of virtual assistant jobs. However, you cannot simply sign up; you must apply and be accepted onto the platform. If you are hired, here are some odd jobs you could perform for the company's clients:
Data entry
Making phone calls
Researching and buying products
Searching for travel accommodations that match the client's criteria
Scheduling appointments
Home theater
Appliance Repair
TV mounting
Wall hanging
Fancy Hands, like many odd job apps, is adaptable. You can work from anywhere and set your own hours because it is virtual assisting.
What's interesting is that Fancy Hands believes there is room for expansion. The company doesn't say much about what that entails, but it does say that your earnings may rise if you continue to perform well as a virtual assistant on the platform.
How do you get paid on Fancy Hands:
To begin, you will be paid $3 to $7 per task (with opportunities for advancement). Then, every other Tuesday, you get paid.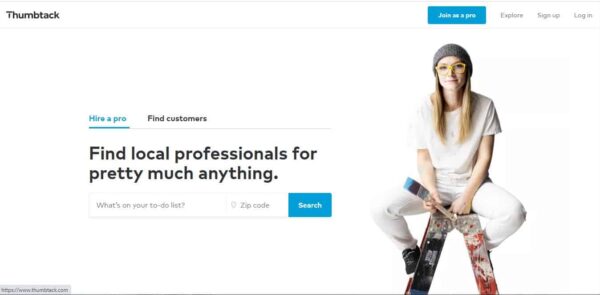 Jobs are available on Thumbtack Pro in a wide range of areas. Everything is available, from photography projects to remodeling work.
Thumbtack has odd jobs that don't require many qualifications, such as assisting people with relocation. However, much of the available work is professional, ranging from plumbing, tax preparation, wedding photography, and more.
This app gives you much flexibility in your odd jobs while ensuring you get a steady client flow with as little work as possible.
After creating a profile, you tell Thumbtack what types of jobs you want, and it will only show your profile to potential clients looking for that specific type of work.
Clients can only contact up to five people at a time for a job, which limits competition and allows you to charge higher rates.
Thumbtack even sends you emails letting you know how you compare to competitors in your area.
Odd jobs include both odd jobs and professional services in various industries.
How do you get paid on Thumbtack:
You set your own rates and negotiate payment directly with the client.
The following is Clickworker. And if you're searching for odd tasks you can perform online, this website is wonderful. The benefit of working online is that you can do it conveniently from home.
You have a great deal of freedom working freelancing since you get to choose when and how much you want to work.
Making money with Clickworker is wonderful since you can receive your paychecks directly into your PayPal account weekly.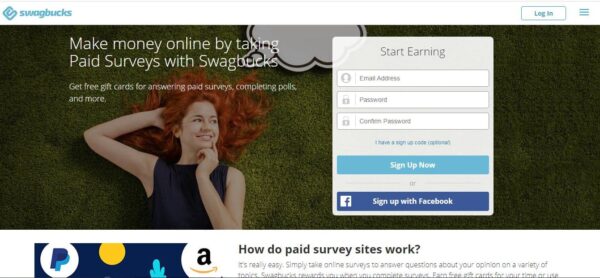 Swagbucks may be the right app for you if you're seeking odd jobs online. You can make $1000 on Swagbucks with odd jobs.
This odd jobs platform is well-known in the money-making industry since it offers users a simple way to earn money by doing phone chores.
Swagbucks can be used to earn money in various ways, including surveys, watching videos, playing games, searching the internet, and even getting paid to read emails.
The jobs you can do on Swagbucks are
Correcting texts
Participating in surveys
Searching and categorizing data
Testing apps
Writing texts
There are other perks, such as cash back for shopping, which is a great way to make money – especially on items you'd buy anyway. So signing up for them may be a good idea if you want to earn money this way.
When you first hear about apps for odd jobs, you might think of apps that help with housework and similar tasks.
However, several really good money-making apps are available that pay you based on the tasks you complete within the apps themselves.
Swagbucks is our top choice for this. Compared to other task-based apps, it has some of the highest paying rates, not to mention a seriously good free $5 bonus just for signing up.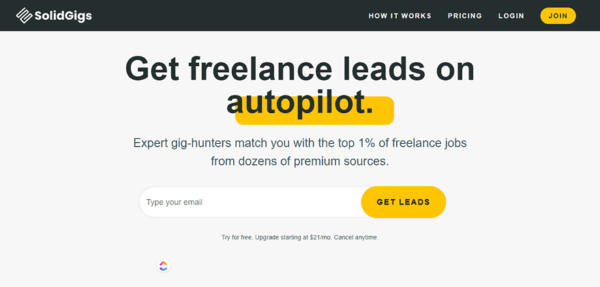 SolidGigs, like Fiverr, assists you in finding online freelance jobs in virtually any field.
SolidGigs, on the other hand, aims to make your job search as efficient as possible.
By having actual humans (rather than an algorithm!) review freelance job opportunities and only sending you those that best match what you're looking for, you'll save hours of sifting through jobs you don't want.
You will, of course, have to pay for this service. However, given how much time you can save, there's a strong case to be made that the monthly fee is well worth it.
Gigwalk is a different website you should look at if you're seeking odd jobs nearby. The software offers a variety of tasks that may be finished in five minutes or many hours. In addition, you may get payments of $3 to $100 directly into your PayPal account.
Its primary goal is to assist retailers in ensuring that products are displayed correctly, and events are held as planned. This basically means you'll be working as a secret shopper here.
This can be a really fun way to make money for anyone who enjoys window shopping. Your job will entail ensuring everything is in order, and you will frequently be required to photograph what you see.
This means Gigwalk could be ideal if you enjoy combining retail therapy with healthy spying.
If you enjoy caring for pets, Rover's dog walking and pet sitting services may be a great fit for you. In my neighborhood, the going rate for house-sitting is $35 per night, $15 for drop-in visits, and $15 for dog walking.
Despite the small amount, making extra money while having fun can be enjoyable.
Working with Rover or other dog-walking apps may be an excellent alternative if you like dogs since you will be compensated for taking care of other people's animals.
Dog walking and pet sitting services are available. You might make up to $1,000 every month, claims Rover!
Wonolo is a temporary staffing agency that assists businesses in finding temporary workers for various needs.
As a worker, you set your own hours and can sift through Wonolo's extensive job postings until you find one that interests you and you meet the qualification.
Wonolo apps are a great way to get paid to learn new industries. In addition, you may sometimes gain new skills and experience that apply to your current job (a great resume booster).
Some Wonolo clients prefer to hire employees instead of (or in addition to) contractors. If you want, you might be able to find a completely new job — and even change careers — through Wonolo.
The job and the company determine pay. After completing a job, you will be paid via direct deposit or debit card within one to five days.
Types of odd jobs include administrative work, cleaning, event staffing, and more.
Care.com provides a platform for caregivers to find various types of work online. You don't need any special qualifications to sign up, but some jobs may require them.
Care.com offers the following types of caregiving jobs:
Childcare
Housekeeping
Pet care
Private lessons/instruction
Senior care
School support and tutoring
Special needs care
Care.com also has a few people looking for odd jobs or errands, but caregiving work is the most common.
Clients contact you via direct messages on the platform, as with other marketplaces. Given the nature of the work, however, getting hired can be a more difficult process than on other sites.
Clients on Care.com usually interview you before hiring you to ensure you are the right person for the job.
Caregiving, housekeeping, and pet care are examples of odd jobs. You set your rates, and clients pay you through the platform.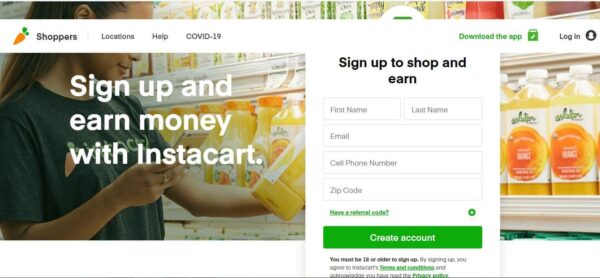 With Instacart, you can make some money by ordering and delivering groceries. In addition, you may work whenever it's convenient for you since there are no defined hours.
It's a fantastic gig job program that pays you weekly, and you can even use Instant Cashout to withdraw money daily.
It's convenient because you can use the app to shop at your favorite store, pay, and then deliver your order to your door.
Instacart frequently hires independent contractors to shop for and deliver groceries to customers.
If you find items in stores quickly, you might be interested in becoming an Instacart shopper.
If you're over 18, you can sign up to be a shopper, and they'll notify you if they're hiring in your area.
You must first pass a background check and some basic training before you can begin selecting shifts.
Instacart customers sign up for shifts in advance and are paid weekly via direct deposit. Shifts are available in the early mornings, afternoons, evenings, and weekends, allowing you to work when most convenient.
Amazon Mechanical Turk (also known as "mTurk") has literally thousands of jobs available for you to work from home for Amazon doing "human intelligence tasks" or HITs.
This can range from data entry to transcription of audio recordings. Another thing to remember about mTurk is that many other sites where you can get paid to type require you to have an account with mTurk in the first place.
Each task pays anywhere from a few cents to several dollars. Keep an eye out for high-paying odd jobs or tasks that can be completed quickly. You can increase your earnings by completing numerous short tasks that pay well.
Not everyone wants to spend their entire day in front of a computer. Find out where you can go for almost any type of job you can think of.
Signing up for them may be a good idea if you want to earn money this way.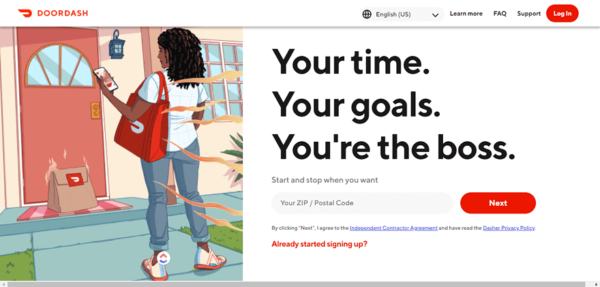 Regarding food delivery, DoorDash is one of the best odd job apps. You will be compensated for delivering local restaurant orders to customers.
Aside from Doordash, there are other food delivery jobs to work for if you want to earn cash with odd jobs.
Hundreds of restaurants use DoorDash, and customers usually tip through the app, so you won't have to worry about collecting payment.
You can create an account with DoorDash and then select your coverage area. You can also schedule shifts in advance using the app.
Otherwise, open the app and wait for your area to turn red, indicating that orders are being placed.
Some of the best times to work are during meal times, particularly dinner. This is when the majority of people use the app to order food.
DoorDash pays a flat fee to deliverers, usually around $25, but this varies depending on the order amount, mileage distance, and other factors. You can also keep 100% of your tips.
More Best Odd Job Apps to Earn Extra Cash Near Me
Flexible employment is available on Instawork. You may make money with it by doing hourly service shifts. You may thus choose when to work as a result.
Businesses offer shifts for jobs that require up to a few hours in advance. You may accept shifts that coincide with your availability. The remainder, including the paperwork, insurance, and payments, will be taken care of by the app.
A virtual staffing firm called Shiftgig assists in connecting job seekers with lucrative positions in their industry. Shiftgig is a good option if you're looking for flexible work but aren't sure where to begin.
They are experts at assisting people in locating employment opportunities in various industries, including hospitality, light industry, marketing, healthcare, and more.
One of the simplest apps for finding local odd jobs is this one because, after being accepted to the platform, you can claim shifts for which you are qualified and choose your schedule.
You choose the jobs and shift times that are best for you, not someone telling you when to show up for work.
Additionally, the app can be used for all of this.
FlexJobs is one of the work-from-home job hiring now that can assist you in finding remote job opportunities in a variety of industries.
This company has been in business since 2007, and it is a great place to find legitimate part-time and remote jobs in more than 50 different career fields.
Companies pay to advertise on the job board, and you can apply or submit your resume to FlexJobs so that it appears in employer search results.
FlexJobs does charge a fee, but they also provide a wealth of job search resources and allow you to cancel your membership anytime.
EasyShift
Like Gigwalk, you can use EasyShift to earn money by completing various odd jobs in your city.
On EasyShift, there are various odd jobs, such as:
Checking inventory at stores
Checking prices of products
Leaving product reviews
Eating and leaving a review
Shopping and leaving a review
As suggested by the name, these shifts are fairly simple. Aside from the drive to get where you need to go, they don't require much effort.
Since EasyShift only pays a few dollars per task, combining it with another app for odd jobs can increase your income.
Also, remember that using apps like EasyShift while you're already out and looking for local gigs works best.
You don't need to rush to finish a shift once you reserve it because you have all day to finish it.
You can receive your rewards fairly quickly with EasyShift because payments are made through Paypal every 48 hours, which is a benefit.
UpWork
Next on the list, we have UpWork, and this is a terrific pick for anybody seeking an online job. There are many freelance jobs available on the Upwork marketplace, and you can learn how to get your first job on Upwork before getting started.
UpWork is an excellent option for many people since jobs are accessible in many areas.
You may select your own pricing even though each work listed on UpWork will have an estimated budget. Numerous payment alternatives are also available, including PayPal and direct bank transfers.
Do you own a large vehicle that you are unsure how to operate? Dolly is an odd job app that allows you to use your vehicle to assist people in moving. It simply brings you closer to people who require moving assistance.
Dolly Helpers use their van, truck, or trailer to lift, load, and transport items. This role is for you if you own a large vehicle and don't mind lifting things, even heavy ones.
You can also work as Dolly Hands in another role. Again, you use your muscles to assist Helpers here. You do not need to own a large transit vehicle, only your car.
Dolly has the advantage of allowing you to set your own working hours. You can also choose which gigs work best for you. You can also work with others on the platform to complete a specific task.
Pay is also competitive for both Helpers and Hands. Furthermore, any customer tips you receive are entirely yours to keep.
Okay, let's try GigSmart as another possibility. You may locate jobs in many different sectors with this app.
In addition, you may use the app to submit job applications that fit your schedule. The average hourly wage for a GigSmart job is $17. However, salaries differ across jobs.
Qmee is one of my favorite programs and websites for earning a little additional cash. Qmee, a similar program to Swagbucks, now pays you for doing really simple tasks.
The app has a ton of positive reviews. It has more than 50,000 ratings, a 4.5-star rating on Google Play, more than 12,000 reviews, and a 4.6-star rating on the App Store.
Do you want to earn money by doing phone tasks? Current Music App is the app you need in such a case. With over 2 million reviews on Google Play and over 53,000 reviews on The App Store, which also has a 4.5-star rating, this app is exceptionally well-liked.
Survey Junkie may pay you to complete surveys. Building your profile is all required; Survey Junkie will handle the matching.
You're compensated through PayPal, and there are also gift cards for companies like Amazon and Target.
Anyone interested in gig employment might consider working with UberEats. You can take on tasks whenever it works for you. For example, you may be paid using UberEats to deliver meals from neighborhood restaurants and other eateries to people's homes.
You may use the app to set up Instant Pay to withdraw your money up to five times daily. UberEats is a wonderful choice for anybody who wants to generate money quickly.
What are the Advantages of Doing Odd Jobs
While some people volunteer to do odd jobs for their neighbors, most opportunities will pay.
Working odd jobs can provide a good income.
Whether you are looking to supplement your regular income or looking for something to keep you active and motivated during retirement, some people use odd jobs as their primary source of income.
One of the most significant benefits of working odd jobs is its flexibility.
You only have to accept jobs you want to do because no boss is yelling at you, allowing you to be completely flexible. So work your hours, set your limits, and be your own boss.
It's not just about the money. Completing odd jobs is a great way to get involved in your community, meet new people, and feel fulfilled.
By assisting someone with their shopping, you will feel good about yourself for doing something good and gain more motivation in your own life.
Taking on odd jobs in retirement can actually improve your mental health and well-being—keeping the brain engaged, maintaining regular social interaction, and getting out and about are all important factors in positive aging.
What Skills are Required for Odd Jobs?
To begin with, no specific academic qualification is required. Second, in most cases, previous experience is not required.
You simply must be a master of your trade. It's as simple as that if you want to try your hand at furniture assembly.
Odd jobs can be defined as almost any type of freelancing work. Aside from physical tasks, you can now choose from various virtual odd jobs.
How To Find Odd Jobs Near
Finding odd jobs online is a great place to start, whether you're unemployed or just need a little extra money.
Sites like Fiverr and Upwork might be your best bet if you know what you want to do to make extra money, such as graphic design or virtual assistant work.
Using their tools, you can make a profile with an offer and a price. Then clients can come to you, and you can interview them.
Sites like TaskRabbit and Freelancer.com are good places to start if you are unsure of what you want to do. You can search their job postings to find positions that are best for you.
Can You Use Multiple Odd Job Apps?
Absolutely! Most odd job apps allow you to join their platform even if you're already employed elsewhere. Unless an app expressly states that you cannot work elsewhere, you are free to do so.
Using more than one app can help you access more odd jobs in your area. But, on the other hand, perhaps one app isn't working out for you, and you're not meeting your income targets.
Joining another job app can be an excellent way to increase your earnings from odd jobs.
Just make sure your work schedule is distinct on each app. This way, you won't have to choose between apps and risk missing out on jobs.
How Can I Make Money With Odd Jobs?
Making money through odd jobs isn't supposed to be difficult. However, you might find some opportunities if you look around your neighborhood.
The other, simpler option is to go online. Social media apps can be very useful for locating odds in your city.
All you have to do when you find a potential customer is pitch your services. You may need to meet with them in person to discuss matters such as pay and job responsibilities.
Using an odd job app such as TaskRabbit, Thumbtack, Dolly, or another is usually the best option.
This is because many people use such apps when they require home services. With a profile on these apps, you can easily find work or be found by customers.
On-demand Job Apps are the future
Apps for odd jobs are clearly the way of the future. However, many people spend a lot of time on their phones and enjoy the convenience of having one.
Companies are responding to this demand by developing user-friendly apps that can assist you in finding on-demand paying work with quick transactions.
Whether you want to work from home, run errands, or put your skills to use in your community, there's an app that can help you get there.
Apps for odd jobs won't make you rich, but they can help you diversify your income.
While working as a freelancer or contractor means you must pay your own taxes and will not receive employer benefits, it may also put some extra money in your pocket.
Good Read: 14 Best Jobs to Get Rich (and what it takes)
Bottom Line
It's possible that choosing odd jobs as your main source of income is not the best course of action. Instead, you might consider it a side project supporting your financial goals.
On the other hand, you can make a living at this if you are retired or unemployed without looking for another job.
These odd jobs are one example of the many different strategies that can be used to make more money faster.
See my most recent case study, where I demonstrate how I earn over $7,000 per month without putting in much effort each day, for more information.
Frequently Asked Questions
Q: How can I get an odd job?
Lawn care, child care, furniture moving, dog walking, errand running, and vehicle washing are all examples of such abilities. Take a peek at the web to find out what kind of assistance individuals are looking for.
Q: What odd job is similar to TaskRabbit?
It currently has thousands of taskers working for it in nine nations. Some people have made working with TaskRabbit their full-time occupation. In the US, Taskers provide services in over 35 categories, such as installation, assistance moving, basic home repairs, furniture assembly, and more.
Q: What do you call a person who does odd jobs?
A handyman, often referred to as a fixer, handyperson, or handy worker, is someone experienced in many different tasks, usually around the house.
Q: How can I make extra money?
The range of additional income sources has increased with the growth of online and remote employment options. Although numerous methods exist to make extra money from home, selecting the one that best matches your experience, talents, and interests is crucial.
Q: What apps pay same day?
A market research business called Survey Junkie offers customers the chance to participate in online surveys in return for prizes. Being paid to drive for Uber is a terrific choice for folks needing fast cash since you may withdraw your earnings up to five times daily.
Q: What are some odd jobs you can do for money?
Delivery driving, call screening, tutoring, and survey taking are all examples of odd jobs that might bring in some extra cash. Selling Your Used Clothes and Offering Your Body as a Service are Two Types of Freelance Work.
Q: Is handy or TaskRabbit better?
TaskRabbit claims to be a fast and simple way to do home tasks. The commercial indicates that same-day service can be available to customers. On the other hand, the website lets users engage workers to help them with tasks like cleaning, assembling, wall mounting, painting, plumbing, electrical installation, and setting up smart homes.
Q: How can I make $100 a day?
Volunteer for studies (pays up to $150/hour), Take surveys for money.
You may start making money as a mystery shopper or watching movies online. If you want to earn money online, use this software. Play video games for real money.