The cost of carrying out medical tests and treatments is becoming extremely expensive. According to a research carried out by the Kaiser Family Foundation, it was discovered that the amount paid for health care services has increased by 71% since the year 2009.
With this turn of events, people are beginning to choose high-deductible health care plans (HDHP). These plans make it possible for you to access health bank deposits.
With a health savings account, you can save money for health emergencies on a pre-tax basis. The money saved won't be taxed and can only be accessed when you have a health emergency.
Here are the best places to Open a Health Savings Account (HSA)
Although it is known as an Investment firm, Fidelity provides Health Savings Accounts. As an investment firm, Fidelity allows you to invest the money in your HSA account into mutual or index funds.
When creating an HSA account with Fidelity, you will be given an HSA debit card that can only be used during health emergencies.
First American Bank HSA
Creating an HSA account with the First Bank of America gives you access to some benefits which isn't available in other institutions.
There is no minimum balance requirements balance or monthly account fee when you create an HSA account with First American Bank. You can also use a debit or online bill payment to access your HSA money.
The interest rates depend on the type of account you use.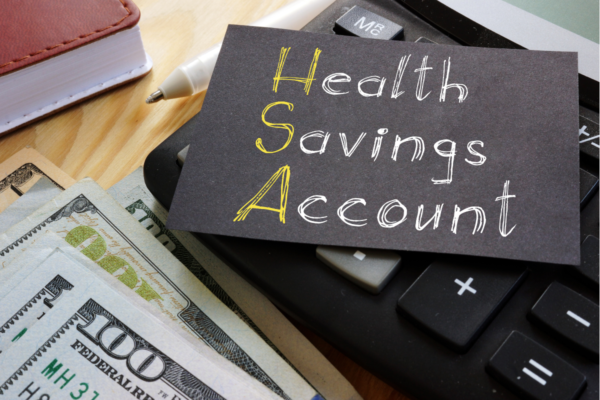 Optum Bank HSA
Optum bank is affiliated with the United Health Group. Optum provides HSA accounts that are FDIC insured and there are no minimum balance requirements.
Frequently Asked Questions
What is an HSA plan
Health Savings Account (HSA) is a kind of bank account that enables you to place money away before taxes for eligible medical costs. You can reduce your total health care expenses by using tax-free funds from a Health Savings Plan (HSA) to cover deductibles, co-insurance, co-payments, and various other charges.
Which bank has the best HSA account?
The Bank of America is known for providing the third cheapest HSA plan options. It is one of the best banks with HSA accounts.
Can I open an HSA account on my own?
If your workplace doesn't provide a health savings account, you can create one by yourself. However, you can only make contributions for your present year if you have a high-deductible health plan which is referred to as an HSA-qualified health plan (HDHP).
How can I avoid my HSA fees?
To avoid HSA fees, you have to select low-cost plan options and change HSA custodians. The process of changing HSA custodians demands that you conduct research on the plan you'll register for.
What do I do with my HSA after I quit my job?
If you don't share your Health Savings Account with anyone, you can retain the account even if you quit your job, retire, or switch jobs. You will maintain your HSA with all the cash in it.
If your company doesn't offer you an HSA plan, you'll face a few bank fees.