Last updated Feb. 14, 2023 by Peter Jakes
Free stuff! Who doesn't love it? Getting something for nothing is always a great deal, and the internet has made it easier than ever to find ways to get your hands on a variety of absolutely free items.
There are lots of ways you can get absolutely free stuff online due to the number of sites that give out free items. Most of these sites offer you free product samples in exchange for your honest review.
Ways To Get Free Stuff Online
#1. BzzAgent
This site gives out new products in exchange for your review. Most of the products which are given out are new to the market.
These products are given out as a form of advertisement. The company gives out free items to people in order to create awareness for their product.
#2. FreeStuffTimes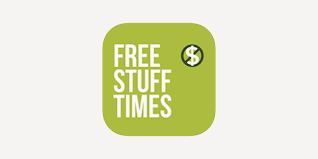 Free Stuff Times is a one-stop-shop for individuals seeking to save money at local stores and get their hands on free samples. By visiting the website and hovering over the homepage icon, users are able to access a pop-up window containing information on a wide range of free samples.
Sometimes, they include health and hygiene products, food, beauty items, and more. In addition to the free samples, Free Stuff Times also provides a wealth of information on contests, coupons, and promotions available at local stores.
By taking advantage of these opportunities, users can significantly reduce the amount they spend on everyday purchases.
#3. FreeMania
This site allows its customers to try out physical products and even services without having to pay a fee. Makeup products, deodorant, and some household services are among the products that can be gotten for free on FreeMania.
#4. Freebies4Mom
Freebies4Mom is a site designed for mothers, but it is open to anyone who wants to take advantage of the freebies and savings opportunities it provides. The site offers a variety of categories and items tailored to the interests and needs of mothers, such as free samples of baby products, personal care items, and household goods.
In addition to free products, Freebies4Mom also provides access to a range of resources, including free ebooks, printables, and opportunities to win prizes. Furthermore, the site offers links to special deals and promotions, providing users with even more ways to save money on everyday purchases.
Whether you're a mom, or simply someone who wants to take advantage of free samples and savings opportunities, Freebies4Mom is an excellent resource to keep in mind. By taking advantage of this site, you can save money, try new products, and get your hands on a variety of free stuff.
#5. Freeflys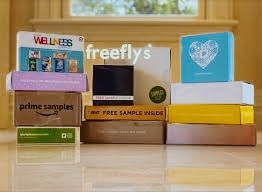 The Freeflys homepage is a comprehensive resource for individuals looking to take advantage of free samples, freebies, and savings tips. With a regular update schedule that adds new offerings while removing expired ones, Freeflys is a dependable source for all things free.
The site is particularly helpful in that it provides clear information about what is required of you before requesting for free stuff, thereby avoiding any unnecessary waste of time.
In general, acquiring free samples from Freeflys is a simple process, with most only requiring your name and address. However, there may be instances where a few additional steps are required.
However, to make things even easier, Freeflys also offers a daily email digest highlighting the newest and best free samples and free stuff available, as well as money-saving tips.
#6. Volition
Volition is one of the most reputable places to get free items. This platform was originally created by Ray Sola ten years ago. It doesn't only offer freebies, it also provides its users with opportunities that enable them to earn points. These points can be converted to cash or gift cards.
The "Stuff I Found" menu on Volition keeps you updated on the latest free items.
#7. MomsView
MomsView is a website that allows you to connect with platforms that offer free items. It also offers a good coupon collection that can be sold.
This platform focuses on providing mothers with free items and coupons. It also has a forum that connects mothers together. Mothers gather on this platform to discuss family-related issues.
#8. FreeCycle
FreeCycle is a platform that allows people to give away their used items. You can also find and get free items on this platform. Another perk of FreeCycle is that the site allows people to exchange items they don't want for that which they find useable. So, if you want an exchange to get free stuff online, you can try out FreeCycle.
#9. JustFreeStuff
Just Free Stuff is another website that provides free samples to its users, covering a wide range of categories such as baby items, beauty products, educational materials, games, clothing, and pet samples.
However, to obtain these items, you must first sign up for each one individually. You should understand that it's essential to check back often on the site to see what new offerings are available and if you meet the necessary qualifications displayed there.
#10. Influenster
Influenster is an innovative platform that connects consumers with free products available on the web, as well as provides valuable insights from its large community to assist in making informed purchasing decisions.
The site's central feature is the VoxBox which is a monthly shipment of full-size products sent to members for evaluation, feedback, and sharing their opinions with others.
To take advantage of this opportunity, it is necessary to create an account and download the Influenster app. While there is no guarantee of regularly receiving a VoxBox, completing your profile and uploading a profile picture will increase your chances.
Additionally, if you connect your social media accounts to the Influenster app, it's likely going to boost your likelihood of being selected for a VoxBox. The more active you are on the platform, the higher your chances of being selected.
Other Ways You Can Get Free Stuff Online
#1. Trade-in Offers
If you have an unused car or an outdated phone or tablet collecting dust in your home, trade-in offers are a great way to turn those items into something of value.
With these programs, you can exchange your old device for a brand new one, a gift card, or even cash. Keep an eye out for trade-in promotions as they are available year-round.
So start exploring your home for items that you can trade-in.
#2. Utilize Coupons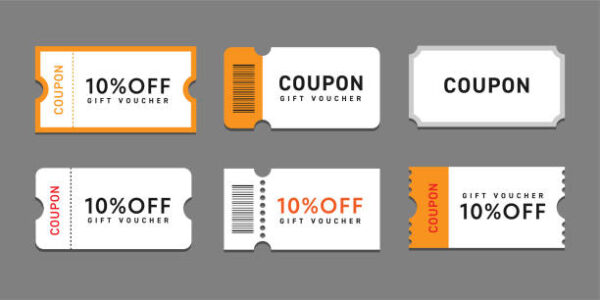 Couponing is a popular hobby that can be both time-consuming and rewarding. Despite being subject to ridicule, couponing is a smart way to save money and get free items.
It's not just a matter of saving a few cents or dollars, but with the right strategy, coupons can provide significant savings over time.
#3. Complete Surveys
If you're looking for a simple and straightforward way to get your hands on some free stuff, participating in survey programs is a great option.
By providing your opinion through surveys on sites, you can earn points or rewards that can then be redeemed for gift cards. This is an easy way to get some extra spending money without much effort.
#4. Join Store Loyalty Programs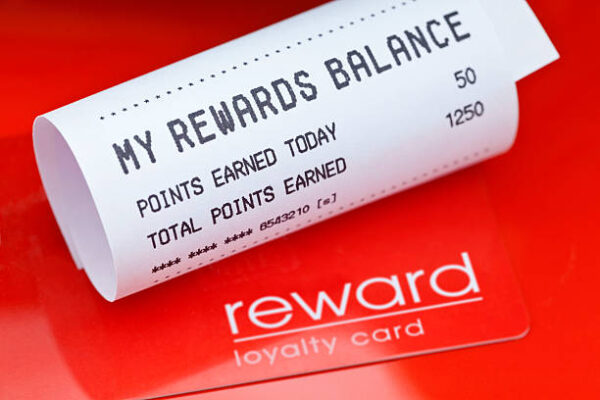 Another way to get free stuff online is to join a store's loyalty program. Most retailers offer these programs to customers as a way to reward them for their business.
By becoming a member, you may receive exclusive discounts, free items, or special promotions. So, simply keep an eye out for emails or advertisements promoting the loyalty program and sign up to start reaping the benefits.
#5. Credit Card Rewards
Also, taking advantage of credit card rewards is a smart way to earn some extra money that can be used to get free stuff. Many credit cards offer cashback or points for purchases made with the card.
By using a rewards card for your everyday spending, you can accumulate these points or cashback over time and redeem them for gift cards, merchandise, or other prizes.
What You Should Know Before Sign-Up
When looking to receive free items, it is important to thoroughly research and verify the legitimacy of the websites and programs you plan to participate in. While the sites mentioned in this article are considered legitimate, it is important to exercise caution when exploring these new opportunities.
Use this if you want to know how to do it.
So, before providing any personal information, ensure that the website or program you are signing up for is legitimate. This can be done by researching the website's background and reputation online, or reaching out to friends or family for recommendations.
Additionally, be wary of links that are sent to you for sign-up. These links should be verified for legitimacy before providing any personal information.
If a program or website requires payment upfront, it is likely a scam and should be avoided. By taking these simple steps, you can ensure that you are participating in legitimate programs that truly offer free items.
Some Frequently Asked Questions On Getting Free Stuff Online
What's the best method for finding free stuff online?
The best way to find free stuff online is to utilize the numerous websites dedicated to this purpose just like the platforms listed above. They provide easy and convenient access to some of the most popular free items available on the web.
Are there any restrictions for getting free stuff online?
It's pretty important to be aware of the restrictions imposed by each company when it comes to obtaining free items online. Companies often have different eligibility requirements that must be met to obtain a freebie. For instance, some companies may have limits on the amount that can be acquired within a specific time frame or may only allow one sample per household.
Is Amazon giving away free stuff?
As for Amazon, it is indeed possible to obtain free items, even without a Prime membership. Amazon offers various promotions and discounts, including smart deals on free samples, audiobooks, cloud storage, and more. It's worth exploring to see what you can find.