Last updated Jan. 31, 2023 by Peter Jakes
A money order is similar to a cheque. But it provides functions that are superior to a cheque. Although it provides similar services to cheques, it is a preferred and trusted method of payment.
Money orders are preferred by many institutions because money orders are prepaid. Unlike cheques that require some time to cash out, a money order makes sure that the money is readily available. This means that a money order is issued to people who make payments for it.
As a result, a significant number of establishments not only acknowledge their validity but also provide discounts if you pay with one. Even the Internal Revenue Service (IRS) accepts money orders. But how and where do you get one? That's what I'll show you in this article.
4 Best Locations To Get Money Orders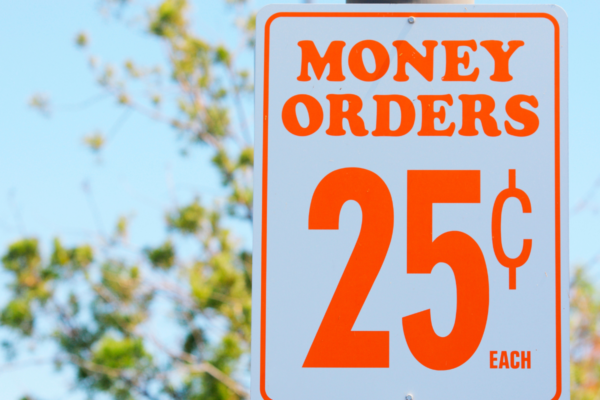 Western Union & MoneyGram are the two most prominent firms known for money orders. Although they are the two primary manufacturers, they make it possible for their money orders to be sold at many outlets across the United States.
However, there are other companies that also provide money orders, which include:
#1. US Postal Service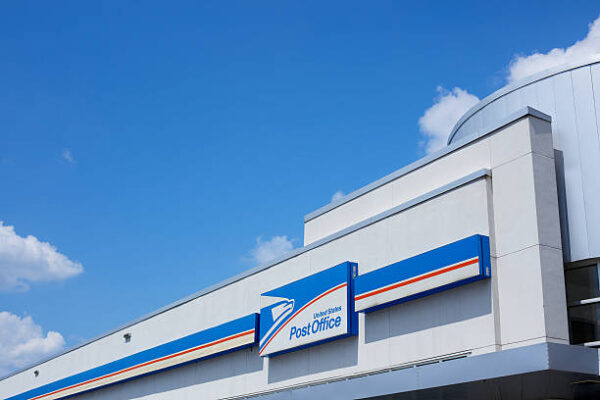 If you're in need of a money order, The US postal service may be a good choice. These government-run facilities offer money orders that you can purchase or cash at any location, including international ones with limits up to $700.
However, you will need to bring cash, a debit card or a traveler's check as credit cards are not accepted for money order payments. The fee for these services will vary, with a charge of $1.65 for amounts under $500 and $2.20 for amounts between $500.01 and $1,000.
#2. Walmart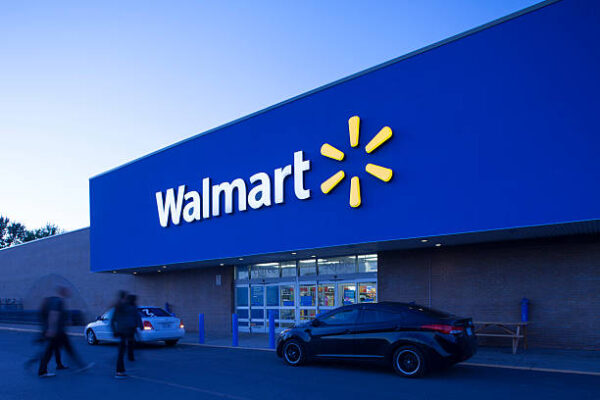 Walmart is another great option and is one of America's most popular retailers. There are over 4000 Walmart stores across the United States. And each of these stores provides money orders at their service counter or Money service department.
Money orders are available at any Walmart Supercenter or Neighborhood Market, and the fees are reasonably low, with a maximum fee of $0.88.
However, fees may vary by location, so you might want to visit the Customer Service Desk or Money Services Center at your nearest Walmart for more information. It's important to note that only money orders created at Walmart can be cashed at Walmart.
#3. 7-Eleven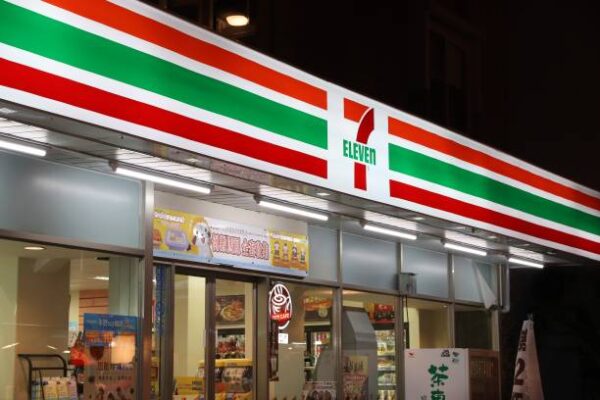 7-Eleven is another option for obtaining a money order. It boasts of a chain of 8,470 convenience stores with a wide presence throughout the United States and 17 other countries.
The maximum amount of a money order at 7-Eleven is $1,000. The fees, however, may vary by location, typically being around 1-3% of the total amount with a minimum fee of $0.65.
You should keep in mind that availability and fees may differ between locations and that the Western Union is their provider.
#4. Sigue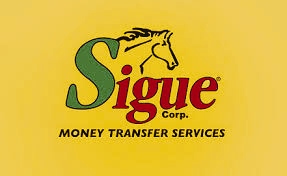 Sigue offers a convenient way to get a money order through its vast network of authorized agents that can be found in every corner of the United States. 
These agents are located in local retailers and merchants, making it easy to find one in your neighborhood. When you purchase a money order from an authorized Sigue location, you'll be charged a low fee and there's no proof of purchase required.
Also, there's no expiration date on these money orders. So, just make sure to keep the stub attached in case the money order gets lost and needs to be replaced.
Additionally, you can find a Sigue location near you or use their mobile app to send money to over 50 countries.
To locate an authorized Sigue agent, simply check out their website.
Why do you need a Money Order?
There are lots of reasons why people make use of a money order. The following are the top reasons.
Payment Transaction: Money orders enable you to make payments for a product or service without revealing your bank account information. It's a safe way to make a transaction.
Security: Most people make use of money orders for security purposes. It's not safe to carry around a large sum of money. A money order is a good alternative to a credit or debit card. Unlike cheques that contain your personal information, Money orders do not.
Traceable and Replaceable; When purchasing a money order, you'll receive a receipt with all the necessary information to trace it, if needed. And in the unfortunate event that it gets lost or stolen, it can be easily canceled and replaced – a feature cash lacks.
It's Accessible to All; Money orders can be obtained by anyone, regardless of whether they have a bank account or not. And with more and more establishments offering the service, they have become increasingly convenient and accessible.
How much does it cost to get a money order?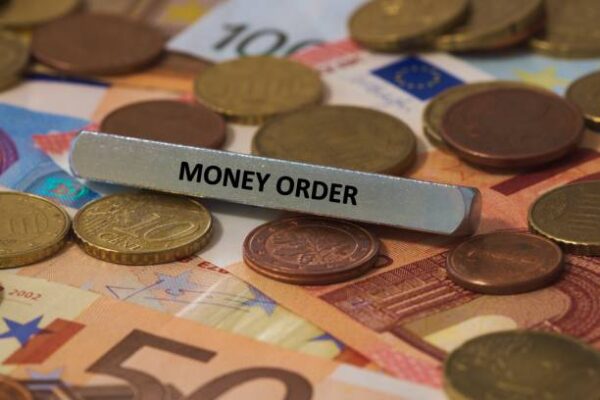 The monetary cap for money order range from $500 to $1000. For amounts higher than that, a cashier's check will be recommended. The price varies significantly depending on location. In most situations, you can get them for $1.50 or less.
The vast majority of retail establishments offer them for a flat rate, but some base their price on a proportion of the total amount you wish the money order to be.
Many establishments will demand a greater fee for money orders with a denomination that is above a particular threshold. So, you might be able to get them for free at some banks, but in many cases, you'll have to pay for them.
How Do I Spot a Fake Money Order?
Protecting yourself from counterfeit money orders is crucial, as they can be easily tampered with to increase the dollar amount. So, how can you do this?
Examine the money
One way to spot a fake money order is to examine the dollar amount for any signs of tampering, such as discoloration or fuzziness.
Check for Watermarks
Another way is to hold the money order up to a light or at an angle to check for a watermark, which is a security feature on authentic money orders.
Platforms like USPS money orders have got a Benjamin Franklin watermark on the opposite side or a stop sign that's heat-sensitive and changes color when you run your finger over it as in the case of MoneyGram.
Where Should I Cash My Money Order?
When it comes to cashing or depositing your money order, there are several options available. One of the best options is to take it to a bank or credit union that you already have an account. This allows you to either take the cash or deposit the money immediately into your account. 
Another option is to take it to your local post office, especially if it is a USPS money order. Grocery stores may also offer money order cashing services, so be sure to call ahead or check with the customer service desk.
Overall, it is important to take the necessary precautions and choose a reputable location for cashing or depositing your money order.
Some Frequently Asked Questions On Getting Money Orders
How Much Does A $100 Money Order Cost At Walmart?
Money orders from Walmart is a great option because not only are their prices competitive, but the process is quick and easy. On average, you can expect to pay around $0.88 for each money order at a Walmart money center.
It's always best to check with your local store for their specific fees, but rest assured, you won't be breaking the bank to get your hands on one.
How Much Does A Walmart Money Order Cost?
The cost of purchasing a money order at Walmart can vary depending on the location of the store. However, most Walmart money centers charge a fee of $0.88 for each money order.
This is a great deal when compared to the fees charged by other providers, such as the U.S. Postal Service, which charges $1.65 for money orders up to $500 and $2.20 for money orders ranging between $500 and $1,000.
How Much Does A $500 Money Order Cost?
Money orders are a cost-effective option for small transactions, with the U.S. Postal Service charging $1.45 for money orders up to $500 and $1.95 for amounts between $500 and $1,000.
How Can I Get An Instant Money Order?
For an even more convenient and instant solution, there's the option of an iMO (Instant Money Order) delivery. To receive payment in cash, the receiver simply needs to present the 16-digit iMO number at a designated iMO post office counter and fill out a "To Make Payment" form, along with a copy of their personal identification.
Can Someone Pay Me With A Money Order?
A money order is a secure way to make payments without using cash or checks. It is a prepaid document that can only be cashed or deposited by the intended or specific recipient, making it a safer alternative to personal checks. So yes.
Can Any Bank Give Me A Money Order?
Yes. Money orders can be easily obtained from a variety of places, including any bank, credit unions, grocery stores, convenience stores, and even certain retail locations such as MoneyGram or Western Union. Additionally, the U.S. Postal Service also provides the service of issuing money orders.