Last updated Aug. 31, 2022 by Jessica Green
PayPal is the most widely used online payment service for sending and receiving money. However, it is unavailable in most countries of the world. Hence an alternative is needed.
According to a research conducted by several analysts, it is expected that the market for mobile payment transactions will grow to $235 billion in the coming years.
As a result of this estimate, businesses like Facebook and Apple are making plans to create an online payment service like PayPal.
Nevertheless, there are several online payment apps that can serve as an alternative to PayPal. They offer better service, features, and functionality.
12 Best Online Payment Apps For Personal And Business Use
GOOGLE WALLET
Google Wallet formerly known as Google Checkout provides a safe, straightforward, and secure method of transferring money from your bank account.
It also provides functionality that is comparable to PayPal. With Google Wallet, you can process credit cards and send invoices.
WEPAY
In addition to providing excellent customer service and fraud prevention, WePay is noteworthy for providing a service that allows customers to make transactions using a virtual terminal.
This virtual terminal enables you to make a transaction without leaving a website. This gives you a sense of security.
2CHECKOUT
2Checkout makes it possible for consumers to accept credit card and PayPal payments.
International payments, a reliable shopping cart, and recurring billing are all available on this app.
AUTHORIZE.NET
Authorize.Net has been in operation since 1996 and is said to be the most extensively used payment gateway on the Internet.
Authorize.Net has won the Achievement in Customer Excellence (ACE) award for five consecutive years. This award recognizes companies that provide outstanding customer service to their customers.
SKRILL
Skrill, formerly known as Moneybookers, offers a number of appealing features such as free account registration, cheap transaction fees, and the option to send text messages directly from your account.
The service, in addition to being a popular and straightforward alternative to PayPal, is beneficial for overseas merchants as it allows you to transfer your money into an instantaneous prepaid debit card.
INTUIT
Intuit provides online payment solutions that settle the needs of small businesses.
It also provides solutions that enable businesses to manage their finances.
With its GoPayment service, Intuit assists you in paying workers, calculating payroll tax forms, accepting online or in-person payments, and filing payroll tax forms.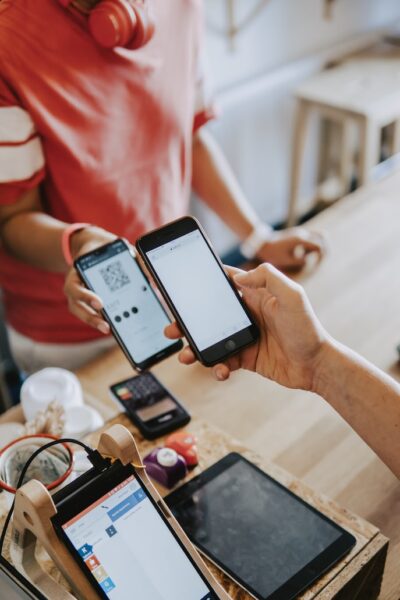 PROPAY
ProPay is a PayPal alternative that allows you to receive and send money from anywhere in the world. It is an accepted payment service that can be used on eBay.
CLICK2SELL
Click2Sell offers functionality similar to PayPal, Google Checkout, Skrill, and more.
However, it offers advanced features such as affiliate monitoring, sophisticated reporting, automatic sales management, sales reporting tools, and more.
DWOLLA
Dwolla is a good alternative to PayPal. However, the Automated Clearing House (ACH) payment solution offered by Dwolla makes it unique.
Dwolla allows you to send, receive, and request money for free. However, it provides premium services such as next-day money transfer, white-labeling, greater limits, and more.