Last updated Jun. 12, 2023 by Favour Chinaza
26 Legit Stay-at-Home Dad Jobs to Make Money
Being able to find legit stay-at-home dad jobs that afford you the luxury of making extra money while still being a great dad may sound difficult, but it's not impossible.
With the current trend in the job market, many jobs are moving online, so plenty of jobs are available that'll fit your schedule, even if you have no work experience or resume.
Even though it sounds great to stay at home and watch your kids grow, it's hard to get by on one paycheck.
So how do you solve this problem while also taking care of your kids? You get a job that lets you continue to take care of the kids and help pay the bills.
So, we made a list of the best jobs that stay-at-home dads can do while still taking their kids to and from school.
We also told you how much you can make, so you can choose the best work-from-home dad job for your plan and how much money you want to make.
Why is Stay-At-Home-Dad Jobs Opportunities Important?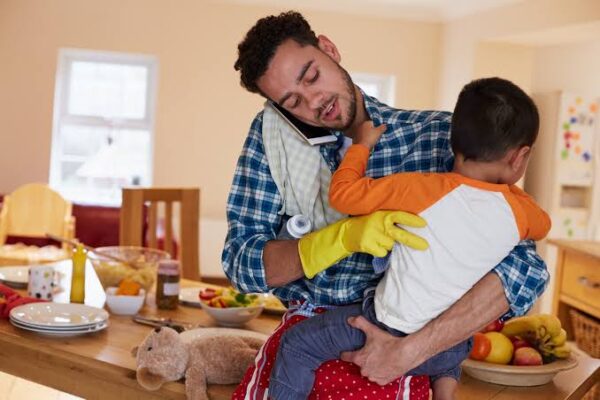 We live in an all-dynamic generation in which some job functions may be efficiently carried out remotely or at home with little or no supervision, still accomplish outstanding results, and get paid well.
Furthermore, parents who require extra time for their children or who assist their children with special needs are unable to make sacrifices owing to the nature of their occupations, which may require them to report to a workstation daily.
Parents, particularly mothers and fathers, now have additional options for reporting to a physical workstation or taking on career tasks that require them to work outside their comfort zone, especially in the presence of youngsters.
Stay-at-home dads still need to make ends meet to maintain their families' basic necessities and pay mortgages and other fundamental bills while doing their fatherly duties.
You're probably wondering how viable the work roles for stay-at-home dads are. This article will provide the Best Stay At Home Dad Jobs that Pay Well that is worth considering.
Furthermore, you'll need a computer, a good internet connection, and a designated workplace to assist you focus while working.
These are virtually all you need to create an income from home, and it may interest you to know that more people than ever are demanding more remote job opportunities.
Furthermore, there are other benefits for stay-at-home dads, some of which include: flexibility, fewer stress, time management, and so on.
Good Read: 18 Legitimate Stay-At-Home Jobs for Moms
Tips To Make Extra Money From Stay-at-Home Dad Jobs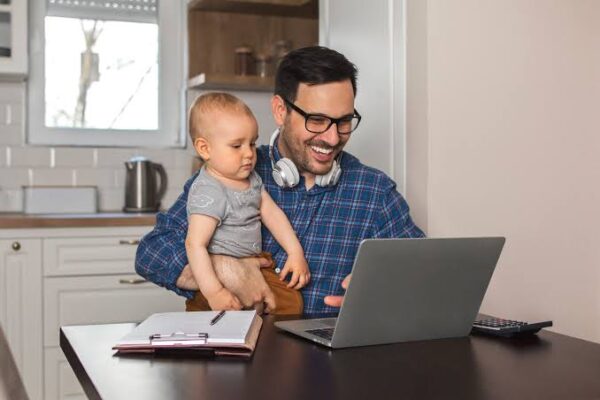 Here are some tips to help stay-at-home dads make more money:
Improve your skills: Consider getting new skills or improving the ones you already have in demand on the job market. Improving your skills can lead to more chances and maybe even jobs that pay more.
Focus on a niche: Find a specific area or "niche" where you can become a master. By becoming an expert in something, you can charge more and get clients or companies who value your knowledge.
Advertise your services properly: Spend time building a strong online profile and getting the word out about your services. Make a professional website or portfolio, use social media to show off your work, and take advantage of networking chances to meet potential clients or employers.
Look for side jobs or clients that pay more: Focus on getting projects or clients that pay more. Find out which businesses or sectors have higher rates and focus your job search there. You can start by checking out the highest-paying online jobs to help you get into lucrative stay-at-home jobs.
Always review your rates: Don't be afraid to talk about changing your fees or rates. Make a strong case for your skills, knowledge, and what you can do for the company. Ensure you get a good wage matching your work's quality.
Upsell or cross-sell your services. If you offer more than one service or have skills that go well together, you might want to think about upselling or cross-selling your services to your current customers. Upselling your services can help you make more money by giving you more work to do.
Build connections with clients that will last: Focus on building good relationships with clients that will last for a long time. Repeat business and referrals can be good ways to make money and can lead to chances that pay more.
Keep up with what's going on in your field: Keep up with new trends, tools, and the best ways to do things in your field. You can be a useful resource and charge more by staying up-to-date and learning new things.
Always work to improve at what you do: Invest in your career growth to stay ahead of the curve. Take classes, attend talks or workshops, and look for other ways to learn and improve. Taking classes and workshops could make you more employable and let you charge more because employers will see your efforts at improving yourself.
Manage your time well: You can be as productive as possible if you manage your time well. Set priorities, give yourself realistic goals, and stay away from distractions so you can take on more projects and make more money.
Remember that it takes time and work to become a great stay-at-home dad. Stay active, determined, and flexible to earn as much as possible and reach your cash goals.
Legit Stay At Home Dad Jobs
1. Flipper
Flipping is when you acquire something and flip it for a higher price, often after repairing it. For instance, you can make money by flipping furniture.
Flipping implies that if you're competent at repair work (or not, since it could just be a fresh coat of paint! ), this could be one of the top stay-at-home dad jobs on this list for you.
It also helps if you have an eye for prospective fixer-uppers, as there's a strong possibility you may make a quick buck doing so.
Flip and Then sell your repairs on Etsy
If you're a creative stay-at-home dad, you can explore your creativity and make money selling items on Etsy.
On Etsy, people are allowed to sell handmade or vintage items. That means you can take care of the kids at home while making handmade items to sell on Etsy. To become an Etsy shop seller, here are nine steps to follow.
Step 1:- Create an Etsy account or sign in to your existing one, then click the option that says "Sell on Etsy."
Step 2:- After opening your Etsy shop, it's time you enter every single detail of your shop, for example, your shop currency, its location, and whether it's your full-time income.
Step 3:- After saving the previous step, go ahead to name your shop.
Step 4:- Provide products image, product details, inventory and pricing, product variation, shipping details, and more.
Step 5:- Provide your tax and business type information.
Step 6:- Provide your card details.
Step 7:- Open your shop.
Step 8:- Provide additional information about yourself on your bio
Step 9:- Establish your shop policy.
2. Bookkeeping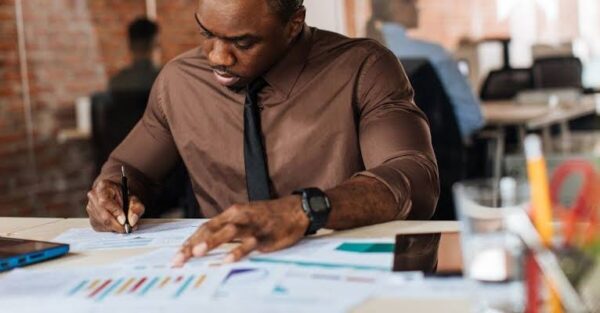 Bookkeeping was often a remote job long before this form of work became popular, as freelancers generally do this type of work.
If you enjoy dealing with numbers and are knowledgeable about taxation and accounting systems, you can learn how to work from home as a bookkeeper.
Working as a bookkeeper will help you might supplement your income by taking on paying bookkeeping customers.
Bookkeepers provides free taster training that you may try without spending any money. You have nothing to lose by signing up for free online classes on bookkeeping.
Bookkeepers are always in high demand by businesses. You can set up an online freelance bookkeeping business before growing, scaling, optimizing, and finally transforming it into a very profitable and beneficial money-making venture.
3. Freelance Writing
Getting paid to write is a very legit way for you to earn money while being a stay-at-home dad. It is highly flexible, can be done remotely, and offers you a work-life balance.
So if you're armed with a good enough knowledge of punctuation and spelling, this job is one you should try out. You can also learn how to become a freelance writer if you are a beginner at writing.
Your payment structure can be per word, per hour, or per project. But writers are usually paid per word so you can state your payment-per-word rate to clients.
Here are four steps to becoming a Stay at Home Dad freelance writer.
Discover your niche:- before becoming a freelance writer, you need to discover what topics you're comfortable writing about and what type of writing you want to venture into.
Some types of freelance writing include:- Freelance blog writer, freelance copywriter, freelance email copywriter, freelance editor, freelance ghostwriter, and more.
Create Samples for Your Freelance Writing Portfolio:- To attract clients, you need to show proof of your writing prowess. You can do this by creating a blog where you post your writings and guest posting on websites.
Most freelance writing platforms like Upwork, Fiverr, and more offer you the chance to show off your samples on your profile, so you may not need to own a website.
Have an online presence:- to get clients, you need to build a strong online presence by being active on social media platforms like Twitter, Facebook, LinkedIn, and more. These platforms give you the opportunity to advertise yourself to clients.
Start pitching for jobs on platforms like Upwork, Indeed, Fiverr, Freelance, Flexjobs, and more. Don't miss this 86 Creative Ways to Make $100 A Day (Side Hustle)
Try Freelance Grant Writing
Freelance grant writing is one job that affords you the luxury of working while lying in bed with your toddler.
As a freelance grant writer, you can earn an average income of $69,200 per year for doing nothing but writing.
But unlike other kinds of writing, grant writing demands that write proposals on behalf of clients to apply for grants from government or non-governmental bodies.
It isn't popular writing, so the demand for grant writers is high. If you can brush up your writing skills, and learn more about grant writing, then it's a job you should try.
4. Data Entry Specialist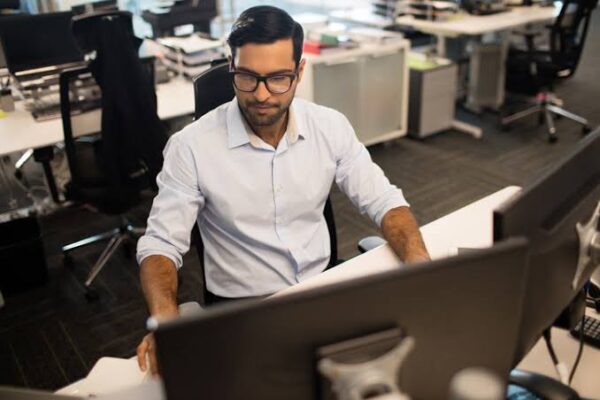 As a stay-at-home dad, if you're attentive to details and have critical thinking skills, verbal and written communication skills, problem-solving skills, demonstrable software proficiency, and professional-level typing skills,
Then it's time you consider taking up the data entry specialist job.
This job which can be done remotely, doesn't demand that you own a degree to be employable. All you have to do as a data entry specialist is:-
Collect, compile, and organize data into a database.
Verification and correction of data
Mine data from digital locations
Resolve data discrepancy
Create mailing lists for email marketing
Register on Fiverr or other micro job sites like Freelancer and Upwork to get started.
5. Online Paid Focus Groups
Do you know you can earn money from sharing your opinion on topics that interest you? You can do it by participating in some of the best paid online focus groups.
What's an online paid focus group? An online focus group is an online method of research that gathers a small group of people to share their thoughts on certain topics or products.
So if there's a topic you're passionate about sharing with like-minded people, you can do so while also earning about $50 to $250 per discussion.
Companies that conduct focus groups include Survey Junkie, Respondent.io, UserInterview, Mindswarms, and more. Find out which works best for you, and get yourself registered.
The information you provide during registration will assist the company in finding focus groups that match your interest.
6. Graphics Designer
If you can create visual concepts and designs, then graphics designing is a job you can take up while looking after the kids. But you know nothing about it. It's still among the best international work-from-home jobs you can earn from.
Many online courses and resources can help you get started with your graphic design career, even as a novice.
LinkedIn Learning, skillshare, and Udemy are online platforms, you can learn graphics designing.
If you are worried about finding graphic designing jobs, platforms like 99designs, Aeolidia, AIGA, AwesomeWeb, DesignCrowd, Behance, Fiverr, and more are places you can check out for jobs.
And Yes! A graphics designing career offers you flexible working hours.
7. Online Affiliate Marketing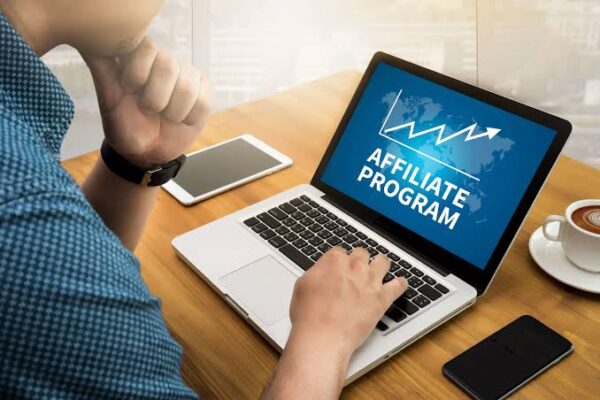 Recommending useful products to people online is the job of an affiliate marketer. And since this job doesn't necessarily demand that you move out of your house, it becomes great for you.
It's an easy job to set up with no risks and costs. To begin, you have to think of a product you've used or one you're familiar with. Then start with any of the high-paying affiliate programs of your choice.
Upon registration on the affiliate program, you'll be provided with a link. If a purchase is made via your link, you'll be compensated.
How Do You Make Money With Affiliate Marketing?
You discover a product (or service) you adore and sign up for their affiliate program. Then you share this product's affiliate link (or referral link) with your audience.
Products can be promoted using blog entries, Facebook Groups, YouTube, Instagram, and other social media platforms.
If someone clicks on your affiliate link and purchases the product, you can earn a percentage of the profit. This can be one of the most lucrative side hustles for fathers.
8. Online Digital Marketer
With the high demand for online digital marketers, it's high time you dived into this career, even as a stay-at-home dad.
It's not only a high-paying job, but it offers you a very flexible remote work life, which you need.
But to succeed, you'll need some digital marketing skills and experience.
There are various online courses and classes on platforms like Udemy, LinkedIn Learning, and Skillshare to learn digital marketing. So while looking after the kids, you can spare some minutes to learn.
9. Amazon Virtual Assistant
An Amazon virtual assistant's job is to support businesses on Amazon with their orders and account management.
It's an office and administrative type of job that can be done remotely, so it's a great option open for you.
As an Amazon virtual assistant, there are various tasks for you to do. It all depends on your client's choice. Some of the job requirements of an Amazon virtual assistant include the following:-
Product Research,
Order Processing,
Customer Service,
Competitor Analysis,
Listing, Creation, and Optimization.
You can choose to work full-time or part-time. So make your terms clear to your client.
10. Customer Service Representative
As a stay-at-home dad who listens to the kid's everyday whinings, you must be someone who can attentively listen to others' problems and then find a satisfactory solution.
If this assumption is true, then the job of a customer service rep is a good fit for you.
Which opens up an opportunity for you. These jobs are generally pretty easy to find, too, as they're often listed on job sites like Indeed.
This kind of remote job will probably come with more fixed hours than other remote positions, but for some, these are the best jobs to have as there's a clear separation between home and work life.
If you like dealing with people via web chat, phone, or email, a remote customer service job should suit you.
From personal finance to e-commerce or big brands, companies all over the planet need reliable people to become the voice of their business.
You should be able to find customer service work via local, national, or international job websites or search for opportunities in your local area via word of mouth or networking.
You only need a high school degree, good communication skills, basic computer knowledge, and some on-the-job training to get employed.
It's a job that can be done remotely, so you need not worry. In addition, you get to pick the hours you work.
Some customer service rep jobs pay hourly, while others pay per email or social media message answered, so you've to choose the payment method you want.
11. Own a YouTube Channel
Another excellent example of the finest stay-at-home dad jobs that pay well while raising children is YouTube.
Starting a YouTube channel that makes money and growing it, like blogging, takes time. Being at home allows you, especially if you have less clinging or needy children.
With time and effort, you can earn $800 to $1,000 per month in revenue or more as a passive income.
By inserting links in your description box, YouTube allows you to generate money through Google AdSense and affiliate marketing.
And while the earning process may be slow initially, a single semi-viral video can drive your channel and get you up and running.
You could also start a podcast while creating a YouTube channel.
12. Book Reviewer
What do you spend your day doing as a stay-at-home dad?
Do you spend it reading books when the kids take a quick nap? If yes, then the book reviewer job will be perfect for you.
Some companies are willing to pay you for your honest review after reading their books. Your review may be between 350 and 500 words depending on the company.
The books you'll be asked to read will be given to you for free, but you may be asked to submit your review within a deadline.
Legit companies that'll pay you to review their books include:- Kirkus Media, Reedsy Discovery, Booklist Publication, Online Book Club, and more.
13. Translator/Transcriptionist
Transcription jobs are great for quick-witted stay-at-home dads who wish to pass the time while earning a nice living.
What's more, you can find a lot of online transcription jobs for beginners.
Transcription can be classified into numerous types. Legal and medical transcription are more specialized fields, whereas generic transcription includes converting almost any audio or video into written text.
Former nurses and individuals with some legal expertise are great candidates for medical and legal areas.
Many employers will want a high school graduation as well as a fast typing speed of at least 50 wpm and up to 70-80 wpm.
While court reporting cannot be done at home, some legal transcription, such as social work and police reports, can.
Because of the growing popularity of vlogs and podcasts, plenty of general transcription work is frequently available on freelancing sites such as Fiverr, Upwork, Flex Jobs, and People Per Hour.
Rev is another fantastic source because they specialize in transcribing, subtitling, and captioning.
Checkout Stay at-Home Dad Transcription Jobs
If you are fluent in two languages and can identify spelling, grammar, and punctuation errors, then the job of a translator may just be what you have to do to earn money as a stay-at-home dad.
Lots of companies are in need of translators who work remotely. So while the kids are having fun around the house, you can take a few hours to work on translating a piece.
You can look up Upwork or Fiverr for translation gigs to get jobs.
But if you require companies that specialize only in recruiting remote translators, then check out sites like Gengo, Cyracom, TransPerfect, Translate, and Language Line Solutions.
You can also be a Scopist
A scopist's profession entails primarily editing transcripts of court sessions.
A court reporter will be present at the court hearing and prepare an initial transcript of what occurred. This will then be forwarded to a scopist to be cleaned up and improved.
Being a Scopist is comparable to working as a proofreader, but you can earn more money because the task is slightly more specialized.
If you demonstrate your ability to submit good work on schedule, there will be no shortage of people seeking you for your services here.
I'd recommend checking out this free legal transcription course to learn how to do this properly from someone who's made tens of thousands of dollars as a Scopist.
14. Website Designer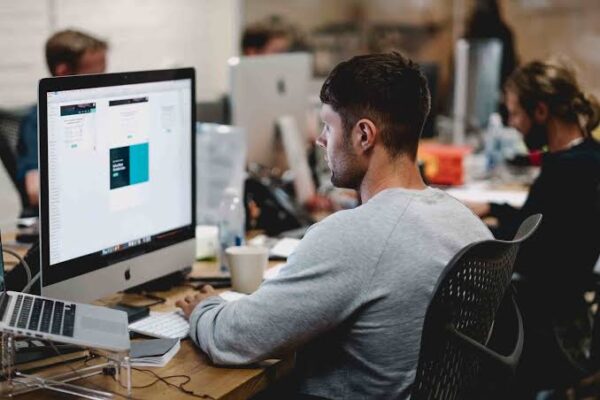 Another wonderful stay-at-home dad job that pays well and allows you to work from home is that of a website designer.
Web design is another topic in which many people do not want or have the time to dabble.
If you know your way around systems like WordPress or are willing to learn, you might soon be building sites for paying clients.
Someone may want to set up their own online business using a service like Shopify, but they lack the requisite expertise or patience.
This is where you come in. Even better if you worked as a web designer before becoming a stay-at-home parent.
If you have web design skills, creating your own website and pages on various social media sites to advertise your services should be a breeze. Work can also be found through freelancer websites.
There is a high demand for website developers as the number of website owners grows.
So, if you can create and design websites, you can work as a website developer.
Why not use Canva to see how easy this can be?
Anyone with a creative eye can easily create a unique image to use everywhere with a few clicks using ready-made templates that are the proper size for social media or to use as posters, logos, flyers, and much more.
To make eye-catching graphics, you may also modify the fonts, colors, and sizes and add your own photographs.
To find graphic design employment, look for freelance sites, ask around, or network through social media groups specialized to specific themes or sectors.
Clients can be found on sites such as Fiverr and Upwork.
15. App Developer
Taking up the job of an app developer is definitely not something you do without experience.
This stay-at-home dad job is specifically for those with expertise in coding and tech.
So if developing apps is something you're knowledgeable about, you could start developing apps for clients who are in need of app developers for their products or website.
Although the job of a web developer may demand that you work long hours, it's still a job you can take up when the kids are out to school.
16. Blogging
Earning money through blogging. Is it doable? The short answer is yes, absolutely – you are currently reading a popular blog.
It is, however, a long-term game; no one becomes a blogging success overnight (unless they get a very lucky break, such as becoming popular on social media).
Bloggers generate income in a variety of ways. If you click on an affiliate link on their blog, they may receive a commission or compensation for ad placement.
Another way for established bloggers to make money is through sponsored content, in which huge corporations pay them to write an article on their product or showcase it.
While blogging might be entertaining, there may be more to it than meets the eye. If you're interested, you can learn more about it on our blog.
17. Airbnb Hosting
Well, if you are a stay-at-home dad who wants to earn money while doing nothing, or if you're a stay-at-home dad with no time to spare, you can still make money by being an Airbnb host.
To become an Airbnb host, you need a spare room in your house that can be rented to travelers in your area for a very short period.
In order words, you get paid for accommodating people for a few days. Sign up on the Airbnb website to earn as an Airbnb host.
18. SEO Consultant
Helping websites rank higher in search engines can be done from home.
As a stay-at-home SEO expert dad, you can start offering the service of helping websites gain more traffic and rank higher in search engines.
A career as a freelance SEO consultant is great as it allows you to control your working hours and payment rate. SEO comes in here; you may make money as an SEO specialist. Serious cash.
Businesses of all types have gone online in recent years, giving numerous opportunities to generate money.
Because they already know how to get a lot of traffic to their site, an SEO consultant may be able to generate money blogging or starting a specialty site in their spare time.
If you're a tech nerd with knowledge of on-page SEO, best SEO Tools, keywords, and the like, you could soon be making money as an SEO consultant.
Find opportunities on social media sites like LinkedIn, freelancing sites, and, of course, by optimizing your own professional website to guarantee you are the consultant who is hired.
19. Test Websites and Apps
Yes! Apps and website testing to get paid is a thing. And as a stay-at-home dad, it's a great way for you to earn passive income in minutes.
Just as survey companies pay you to take surveys, there are companies who'll pay you to test websites from home. Basically, you objectively review their websites and app after testing them.
So if you want to earn less than $10 in some minutes, you can get sign-up with companies like Checkealos, Enroll, Ferpection, and more.
20. Online English Tutor
You become an online English teacher because teaching English online is a popular trend.
However, in order to be considered for this position, you must be a native English speaker with TESL, TEFL, or TESOL certification. You can get these certifications as a stay-at-home dad online.
While some employers seek English teachers with a college degree, this is not always the case.
VIPKID is one of the greatest options for recent college graduates wishing to teach English online, and they pay approximately $25 per hour. You'd be instructing Chinese pupils who needed to practice their language abilities in various situations.
You must have a bachelor's degree in any field and at least one year of experience working with children. That shouldn't be too tough for a stay-at-home dad to accomplish!
Due to time differences, you'll also need a fast internet connection and the ability to wake up early.
If you could teach English online, you might discover that your skills are in high demand, particularly among Asian students. And there are lots of best sites that pay you to teach English.
All you need to get started as an online English instructor is the necessary hardware, an internet connection, the right software, an online profile, a resume, and a Paypal account.
21. Virtual Travel Agent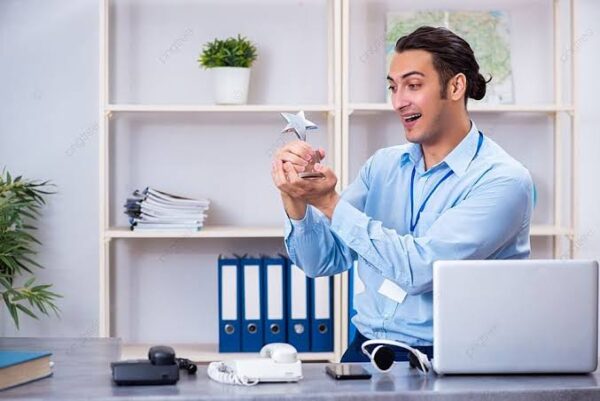 Working as a virtual travel agent is a good job to take on if you have good travel knowledge and have worked in the sales and customer service departments.
As a virtual travel agent, you get to perform tasks like:
making travel reservations for customers,
comparing airline fares,
troubleshooting customers' booking problems,
making customers' travel accommodations,
canceling booking reservations,
making refunds, and more.
Some companies hiring virtual travel agents include:- Pana, ADTRAV travel management, BCD Travel, Carlson Wagonlis Trade, Ovation travel group, and more.
22. Proofreading
A proofreader's job is basically easy and can be done while lying on a bed. But frequently, people mistake being a proofreader for an editor.
Proofreading involves reading a piece of writing and ensuring the content is free of spelling, punctuation, and typographical errors.
As a stay-at-home dad, the job of a proofreader is something that offers you enough flexibility with time.
And offering your services on sites like Fiverr and Upwork means you get to set your own price tag.
23. Social Media Consultant
If your daily routine as a stay-at-home dad includes child care and keeping active on social media, it's time to consider becoming a social media consultant.
Many businesses require the services of a social media expert to improve their engagement rates and online presence. You can provide them with your services and be compensated for them.
It's the ideal profession for tech-savvy stay-at-home moms and dads, and it's more in demand than you would think.
For example, a nearby high street store may desire to create their own online store but have no idea how to sell their items to others.
This is where your knowledge of video editing, hashtags, and networking abilities may come in handy.
People terrified of technology are usually prepared to pay someone more familiar with social media than they are. You could work for local businesses or corporations that hire remotely.
Look for opportunities on freelancing sites such as Upwork, Flex Jobs, People Per Hour, and Fiverr – or do what you normally do. Use your own social media networks to find clients!
Although some knowledge of paid advertisements is useful, the majority of the information you may need.
What and do not already know can be found in each social media channel's guides.
As a social media consultant, you must generate and post content that will boost your clients' social media followings.
24. Life/Business Coach
As a successful stay-at-home dad, you must surely be blessed with a skill set that many are without.
If this is the case, then you can become a life coach and helps people reach their full potential from your home.
Gaining success as a life coach may take a long period, but it is a high-paying, rewarding, and satisfying career.
You get to watch people become their best through your effort, all from the comfort of your home.
25. Blogging
Becoming a blogger is popular amongst stay-at-home dads because it's an avenue that allows stay-at-home dads like you to share your thoughts and topic of interest with the world.
Aside from earning from ads on your blog, you can also make as a blogger by selling digital products on your blog or by affiliate marketing.
Starting a blog requires no capital and is your exclusive business; you only need a WordPress theme, an affordable hosting company, and your domain name.
You don't have to answer to anyone or look over your shoulder while working. You are completely in charge and get to choose your work schedule, who you want to work with, and what niche you want your blog articles to focus on.
Also, blogging is a terrific career that you can do while keeping an eye on your kids; all you need is a laptop and some determined writing abilities to get started.
You should dabble in a few knowledge areas to make as much money as possible from your blog and genuinely enjoy it as one of the top stay-at-home dad jobs that pay well.
Understand SEO and incorporate it into your writing.
Advertise with firms such as Monumetric and Mediavine.
Sponsored content
Online coaching is available.
Participate in affiliate marketing
Selling your own items or online courses
Mediavine and affiliate marketing are excellent revenue streams for blogs, and ad revenue alone can be lucrative.
26. Personal Trainer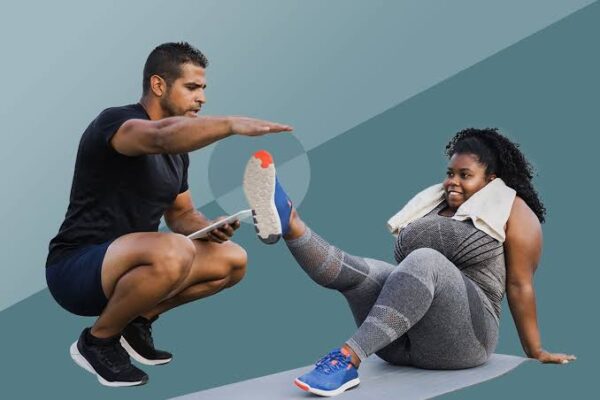 A personal trainer is a perfect career for a stay-at-home dad with a passion for fitness, making it one of the best stay-at-home dad jobs that pay well.
All you need to do is offer fitness instructors from the comfort of your own home, either online or in person, to neighbors interested in fitness.
You may basically set up a makeshift studio in your home and provide fitness lessons there.
Your studio should contain basic training equipment such as yoga mats, dumbbells, and other necessary equipment, and a significant amount of room.
If you're good, your members' participation will almost certainly increase from a few regular clients per week to more in months, which can result in earning hundreds or even thousands of dollars and becoming a full-time career.
Furthermore, the typical yearly salary of a personal trainer is around $62,000 per year, which is a good wage even for a part-time profession.
Once you've identified your consumers, your routines will assist them in reaching their fitness objectives.
You can expect more referrals and expand from there. You can also sell yourself to your network and coach some seniors.
Other Stay-At-Home Dad Jobs Suitable for Dads
Upcycling
Upcycling is a step above flipping, which entails sprucing up worn-out items for sale. This is easily accomplished with a fresh coat of paint, new handles, strategically placed wallpaper, and the like.
Because furniture is hefty, local sites and pages are your best bet. For example, Facebook buying and selling pages for your community.
Amazon Product Development
You might not understand how simple it is these days to design your own merchandise. Many websites, including Amazon Merch, provide this service.
Once you've made a fantastic design, simply submit it, write a description, and select a product type and color.
Amazon will handle the rest, and you will receive a commission on each item sold, all without upfront expenditures, storage and shipping headaches, or customer service issues.
Course Development
The hint is typically in the website name when it comes to online courses. Udemy is an academy. SkillShare allows you to share your abilities.
If you can present engaging, relevant, and easy-to-understand information, you could have a promising career as an online course creator.
One of the simplest ways to discover if it's for you is to look through online course websites and see what courses they offer.
If you can picture yourself providing something similar, why not look into working with SkillShare or Udemy?
Pet Sitting
Pet sitting is another option for folks who enjoy interacting with the public.
You may come in once or twice a day to feed a cat, or you could walk the dogs, clean the cages, or even provide a vet taxi service.
Again, local social media platforms and word of mouth are helpful for locating this type of work. It's a no-brainer if you like animals.
Stock Photographer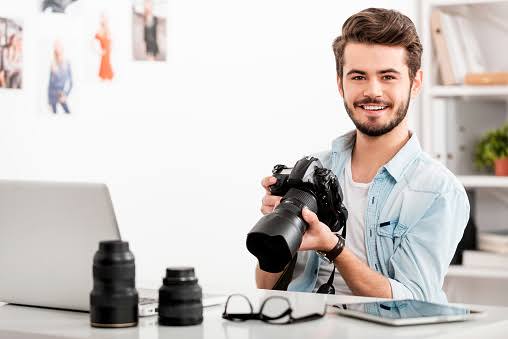 Selling your pictures online is an easy way to make money without doing much work, and it's a great job for people who want to work from home.
You can take pictures of your kids in parks and other fun places and then sell those photos as stock photos.
How much money you can make depends on how many photos you are selling and how popular those pictures are.
To get started, you'll need to sign up for an account on a website that sells stock photos and then post your photos.
Once your pictures are approved, anyone who wants to use them will be able to buy them.
The pay for stock photography can vary, but some photographers make over $10 per photo sold.
Daddies Daycare
If you don't mind taking on extra children daily or hourly, you could always look after other people's kids to generate money while providing a very valuable service for working parents.
If you prefer to work on your own schedule, you could look for babysitting jobs in the evenings, when your partner will likely be at home caring for your children.
If you're a fitness enthusiast, how about working as a personal trainer? It is appropriate for previous physical therapists or individuals with a strong background in health and fitness.
This is also a job that will get you outside while also making a significant difference in people's lives.
Education Test Scorer
As a stay-at-home dad with a professional teaching background, you can earn money from home by being an educational test scorer.
This job requires that you grade students' tests and essays from the comfort of your home.
It's a great job with good pay that allows you to make your own work schedule but note that it's a seasonal job due to most exams taking place at certain times of the year.
To get started, you can register at Write Score or Measurement.
How Much Can I Make as a Stay-at-Home Dad?
A stay-at-home dad's income might vary greatly depending on things like location, talents, experience, and personal circumstances.
Stay-at-home dads labor 59.7 hours per week on domestic and childcare responsibilities. They would earn $71,463 per year after base salary and overtime.
Working fathers would spend 32.3 hours per week on these duties and earn $37,064 per year (in addition to their regular wage).
You can earn between $500 to $5000 depending on the side hustle you are doing and how much time you dedicate to it.
You can make less if you're partner supports. If your partner or spouse works well, it may provide financial security for your family, allowing you to focus on caring obligations without the need for additional money.
Many stay-at-home parents look into freelancing or remote work options that allow them to make money while caring for their children.
The prospective earnings will be determined by the specific field, the demand for services, and the amount of time you can devote to work.
Also, some stay-at-home dads pursue part-time occupations or side hustles that provide flexibility.
This can include consulting, tutoring, writing, and other types of freelancing. The type of work and the time commitment will determine the revenue possibilities.
If you have unique interests or skills, you can monetize them by delivering seminars, workshops or selling things online.
The demand for your skills or products will determine your income.
Also, look into government benefits and assistance. Stay-at-home dads may be eligible for government benefits or assistance programs depending on where they live.
Studying and comprehending your specific area's available possibilities and needs is critical.
Finally, your earning potential as a stay-at-home dad will be determined by your own circumstances and the opportunities accessible to you.
It is critical to assess your financial needs, consider the costs of parenting and sustaining a home, and investigate various income-generating possibilities that match your talents, hobbies, and time availability.
Where to Find Stay-at-Home Dad Jobs?
Stay-at-home parents and fathers seeking work can look in a few places. To locate the ideal job for you, you can search by job title and filter for remote positions.
Always properly investigate and analyze any job possibilities or platforms to ensure they are authentic and meet your demands as a stay-at-home parent.
Furthermore, networking, reaching out to local businesses, and researching freelancing opportunities in your area can all be effective ways to locate flexible work.
FlexJobs
FlexJobs is a great location for any stay-at-home parent to discover a remote job.
FlexJobs focuses on remote and flexible career opportunities, such as part-time and freelance work.
They offer a curated job board with various industries and opportunities that allow flexible work schedules.
Flex Jobs was created for anyone looking for remote work, making it an excellent alternative for any stay-at-home parent.
In addition to job search assistance, they also provide career coaching and other services.
Indeed
Indeed has an established track record of placing individuals in employment. You can filter results depending on the job posting date, your talents, and other criteria.
Indeed is a broad employment search engine that collects job ads from various sources.
You can use filters or particular keywords linked to your desired employment type to search for remote, part-time, or flexible positions.
Upwork
Upwork is a freelancing website where you may locate a variety of remote assignments and freelance gigs.
It allows you to create your own schedule and work from home, giving stay-at-home dads more flexibility.
LinkedIn
LinkedIn is a professional networking site where you can search for job openings, connect with employers, and promote your abilities.
Many businesses advertise remote or flexible employment opportunities on LinkedIn. You can narrow your search by job title, posting date, etc. To browse jobs, you must have a LinkedIn account.
Remote.co
Remote.co is a platform that concentrates solely on remote employment opportunities. They provide job postings from businesses that offer remote opportunities in a variety of industries.
Mom Corps
Mom Corps: Despite its name, Mom Corps is an online platform that provides flexible career possibilities for both moms and dads. They connect professionals with businesses looking for part-time or flexible employees.
Job Platforms for Freelancers
Websites such as Fiverr, Guru, and Freelancer.com allow you to offer your talents while also finding freelance employment that suits your skills and availability.
Job Search Tips For Stay at Home Working Dad Jobs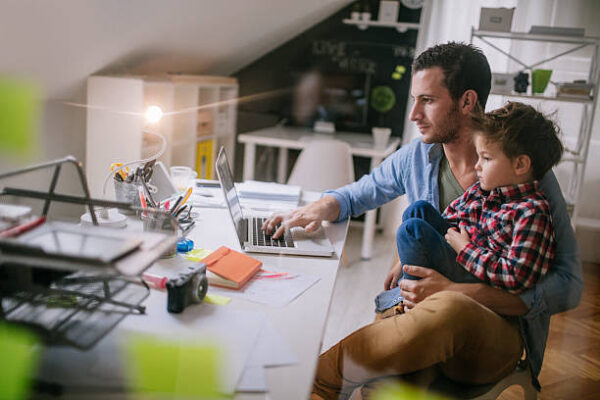 Yes, a stay-at-home dad can work part-time or on a freelance basis.
Many people choose this path so they can work and care for their loved ones simultaneously. Here are some things to think about and ideas:
Do this well by making a schedule and setting priorities so you can take care of your loved ones and get your work done. Set up a plan that lets you give each job a certain number of hours.
Look for jobs that let you choose your hours and where you work. You can often work from home and set your own hours when you have remote or solo work.
● Work around your child's routine:
Working from home allows you to alter your schedule to match your family's demands. Try to work while your children are sleeping or at school if they are little. You can still be there for them when they need you this way.
Take into account daycare:
If you have young children, you may want to think about daycare. If you can find a reliable service, this can be an excellent option. It will enable you to concentrate on your task.
It is critical to establish boundaries between work and home life. This will keep you from feeling overwhelmed and will allow you to concentrate on your career when you're working and your family when you're not.
Working from home makes it easy to become engrossed in your work and forget to take breaks. However, it is critical to take rests in order to avoid being overly exhausted. Get up, move around every couple of hours, and make time for lunch.
Look for a support group:
There are a lot of stay-at-home fathers out there, so you're not alone. Join a support group or look for an online community of other fathers in your situation. This might be a terrific way to gain advice and support from people who understand your situation.
Pay attention to your skills:
Consider working as a freelancer in your area of knowledge or in a field that fits your skills. When you work as a freelancer, you can choose jobs that fit your schedule and can be done part-time.
Look for companies that let you work from home or give you choices for how you work. Remote jobs don't require you to be at the office, so you can work from home if you want to.
● Utilize Referrals and networking:
Use your business network to your advantage and let people know you are looking for part-time or freelance work. Getting to know people can lead to job leads and possible job openings.
Pay attention to freelancing:
Use sites like Upwork, Freelancer, and Fiverr to find part-time or project-based work online. These sites put freelancers in touch with people who need certain services.
Skill-based work will earn you more:
Find out what your skills are and look for jobs that match them. Look for part-time or freelance work in areas where you already have skills or can quickly learn them.
You can ask for Help for the family:
Talk to your partner and other family members about your work goals to ensure they understand and support them. Work together to ensure everyone is doing their fair share of caring for someone.
Figure out how much money you need and plan for that. Find out how much money you need to make from part-time or contract work to support your family, and make changes to your budget to reflect that.
As a stay-at-home dad, remember that finding the right mix between work and taking care of your kids may take some trial and error.
To successfully balance work and life, you must be patient, flexible, and willing to change your method.
Good Read: 20+ Easy Freelance Jobs For Beginners (Start Making Money Fast)
Bottom Line
Being a stay-at-home dad doesn't limit your access to well-paying jobs with flexible working hours; this article is good enough proof. Some jobs in this article don't require that you have certifications or professional background, so you have no excuse to start making money.
If your family is expanding or your childcare situation requires a change, you may want to consider being a stay-at-home dad yourself or having your partner manage the household.
While this option may present some financial and emotional obstacles, it may also present fresh and exciting chances for a father to relate with and engage with his children. It's worth noting that some stay-at-home fathers work part-time or rotate stay-at-home responsibilities with their partner during the week. Numerous agreements may be made, and no one solution will work for everyone when it comes to raising their children.
You will have the best chance of making the appropriate decision for your family if you make an informed decision and examine the advantages and cons.
Frequently Asked Questions
Q: How can a stay-at-home dad make money?
Stay-at-home Dads can make some money out there through the following jobs:
Freelance Writer.
Virtual Assistant.
Proofreader
Affiliate Marketer
YouTube Vlogger
Data Entry Worker
Pet Sitter
Scooter Charger
Q: How much do stay-at-home dads make?
Stay-at-home dads labor 59.7 hours per week on domestic and childcare responsibilities. They would earn $71,463 per year after base salary and overtime. Working fathers would spend 32.3 hours per week on these duties and earn $37,064 per year (in addition to their regular wage).
Q: How can a single dad make extra money?
Single Stay-At-Home Dads can make extra money through
Start a profitable blog.
Make money flipping stuff for profit. Bake and sell homemade dog treats
Affiliate Marketing
Virtual Assistant
Sell printables on Etsy
Graphic design
Sell property on Amazon.
Q: How can a dad work from home?
More money than ever before is being made from home. Many job searchers are now given the choice of working from home full or part-time, which saves them a lot of money and time. Typically, you only need a computer, an internet connection, and the determination to succeed.
Q: How to work remotely as a stay-at-home dad
Set up a distinct office in your home first. This will assist you in remaining focused and avoiding distractions. Second, make and keep to a schedule. This will help you in remaining focused and productive. Finally, take breaks and withdraw from work when necessary. This will assist you in avoiding burnout and achieving a healthy work-life balance.
Q: What are the best jobs for work-from-home dads?
Make money flipping stuff for profit.
Start blogging
Bake and sell homemade dog treats
Affiliate Marketing
Virtual Assistant
Sell printables on Etsy
Graphic design
Sell stuff on Amazon
Q: What Can a Stay-at-Home Father Do?
Stay-at-home fathers might work in a variety of settings. Working from home, doing internet surveys, and doing freelance work are some of the most common possibilities. Babysitting and child care can be a quick way to make money and is a fantastic side businesses for stay-at-home fathers. Depending on the number of children you care for and where you live, you could earn more than $100 each day babysitting.