Some of the links in this article are "affiliate links", a link with a special tracking code. This means if you click on an affiliate link and purchase the item, we will receive an affiliate commission.
The price of the item is the same whether it is an affiliate link or not. Regardless, we only recommend products or services we believe will add value to our readers.
By using the affiliate links, you are helping support our Website, and we genuinely appreciate your support.
Last updated Jun. 9, 2022 by Jessica Green
Being able to find legit stay-at-home dad jobs that affords you the luxury of making extra money while still being a great dad may sound difficult, but it's not impossible.
With the current trend in the job market, lots of jobs are moving online which means there are plenty of jobs available that'll fit your schedule even if you have no work experience and resume.
Don't believe it? Then check out this list of 26 legit stay-at-home dad jobs to make money.
Freelance Writing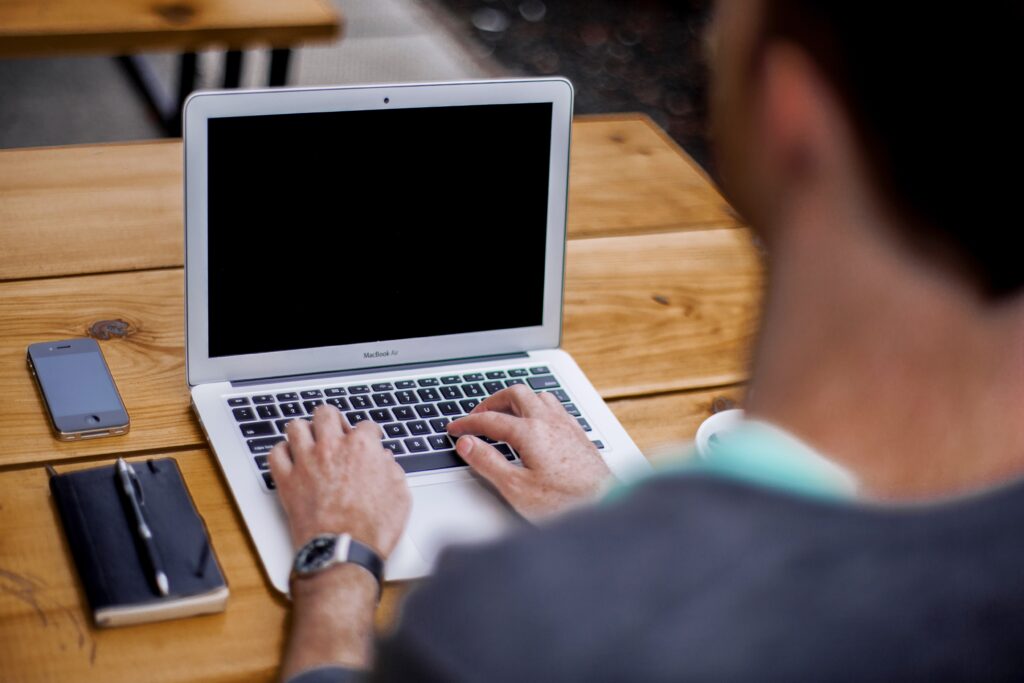 Getting paid to write is a very legit way for you to earn money while being a stay-at-home dad. It is highly flexible, can be done remotely, and offers you a work-life balance.
So if you're armed with a good enough knowledge of punctuations and spellings, this job is one you should try out.
Your payment structure can be per word, per hour, or project. But most times, writers are paid per word so you're free to state your payment-per-word-rate to clients.
Here are four steps to becoming a freelance writer.
Discover your niche:- before becoming a freelance writer, you need to discover what topics you're comfortable writing about and what type of writing you want to venture into. Some types of freelance writing include:- Freelance blog writer, freelance copywriter, freelance email copywriter, freelance editor, freelance ghostwriting, and more.
Create Samples for Your Freelance Writing Portfolio:- To attract clients, you need to show proof of your writing prowess. You can do this by creating a blog where you post your writings, and by guest posting on websites.
Most freelance writing platforms like Upwork, Fiverr, and more offer you the chance to show off your samples on your profile so you may not need to own a website.
Have an online presence:- to get clients, you need to build a strong online presence by being active on social media platforms like Twitter, Facebook, LinkedIn, and more. These platforms gives you the opportunity to advertise yourself to clients.
Start pitching for jobs on platforms like Upwork, Indeed, Fiverr, Freelance, Flexjobs, and more. Don't miss this 86 Creative Ways to Make $100 A Day

(Side Hustle)
Data Entry Specialist
As a stay-at-home dad, if you're attentive to details and have critical thinking skills, verbal and written communication skills, problem-solving skills, demonstrable software proficiency, and professional-level typing skills, then it's time you consider taking up the job of being a data entry specialist.
This job which can be done remotely doesn't demand that you own a degree to be employable. All you have to do as a data entry specialist is:-
Collect, compile, and organize data into a database.
Verification and correction of data
Mine data from digital locations
Resolve data discrepancy
Create mailing lists for email marketing
To get started, get registered on Fiverr or other micro job sites like Captcha entry, Elance, and Upwork.
Online Paid Focus Groups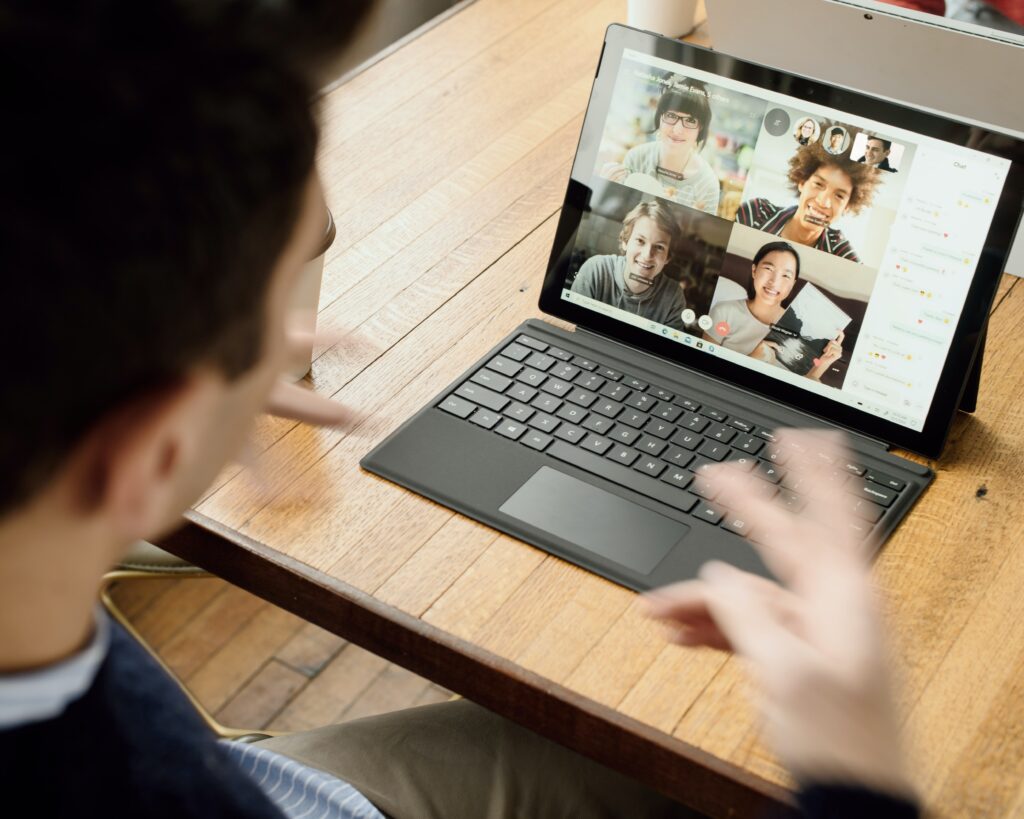 Do you know you can earn money from sharing your opinion on topics that are of interest to you? You can do it by participating in online paid focus groups.
What's an online paid focus group? An online focus group is an online method of research that gathers a small group of people to share their thoughts on certain topics or products.
So if there's a topic you're passionate about sharing with like-minded people, you can do so while also earning about $50 to $250 per discussion.
Companies that conduct focus groups include survey junkie, respondent.io, user interview, mindswarms, and more. So find out which works best for you, and get yourself registered. The information you provide during registration will assist the company in finding focus groups that match your interest.
Etsy Shop Seller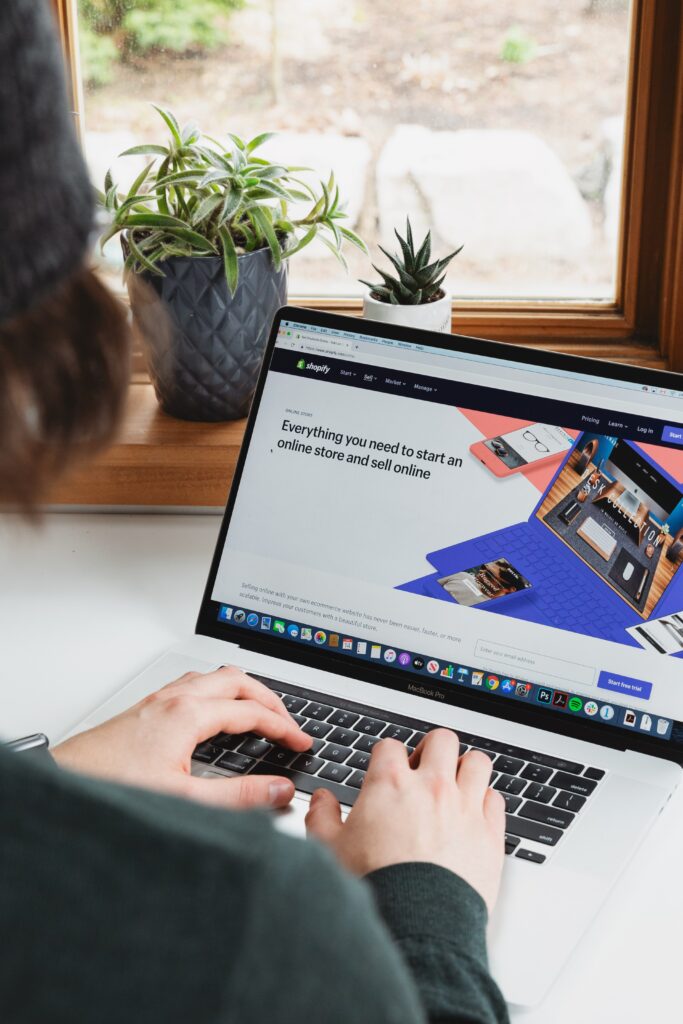 If you're a creative stay-at-home dad, you can explore your creativity and sell it on Etsy.
On Etsy, people are allowed to sell handmade or vintage items. That means you can take care of the kids at home while also making handmade items to be sold on Etsy.
To become an Etsy shop seller, here are nine steps to follow.
Step 1:- Create an Etsy account or sign in to your existing Etsy account, then proceed to click the option that says "Sell on Etsy".
Step 2:- After opening your Etsy shop, it's time you enter every single detail of your shop, for example, your shop currency, its location, and whether it's your full-time income.
Step 3:- After saving the previous step, go ahead to name your shop.
Step 4:- Provide products image, product details, inventory and pricing, product variation, shipping details, and more.
Step 5:- Provide your tax and business type information.
Step 6:- Provide your card details.
Step 7:- Open your shop.
Step 8:- Provide additional information about yourself on your bio
Step 9:- Establish your shop policy.
Graphics Designer
If you can create visual concepts and designs, then graphics designing is a job you can take up while looking after the kids. But you know nothing about it, it's still a job you can earn from.
There are lots of online courses and resources that can help you get started with your graphic design career even as a novice. LinkedIn Learning, skillshare, and Udemy are online platforms you can learn graphics designing.
If you are worried about finding graphic designing jobs, platforms like 99designs, Aeolidia, AIGA, AwesomeWeb, DesignCrowd, Behance, Fiverr, and more are places you can check out for jobs.
And Yes! A graphics designing career offers you flexible working hours.
Online Affiliate Marketing
Recommending useful products to people online is the job of an affiliate marketer. And since this job doesn't necessarily demand that you move out of your house, it becomes great for you.
It's a job that's easy to set up with no risks and costs. To begin, you have to think of a product you've used or one that you're very familiar with. Then join any affiliate program of your choice.
Upon registration on the affiliate program, you'll be provided with a link. If a purchase is made via your link, you'll be compensated.
Online Digital Marketer
With the high demand for online digital marketers, it's high time you dived into this career even as a stay-at-home dad. It's not only a high-paying job, but it offers you a very flexible remote work-life which of course is what you need.
But to be successful, you'll need to have some digital marketing skills and experience.
There are various online courses and classes on platforms like Udemy, LinkedIn Learning, and Skillshare to learn digital marketing. So while looking after the kids, you can spare some minutes to learn.
See the 25 Best Websites to sell your Stock Photos For Money
Amazon Virtual Assistant
The job of an Amazon virtual assistant is basically to support businesses on Amazon with their orders and account management. It's an office and administrative type of job that can be done remotely so it's a great option open for you.
As an Amazon virtual assistant, there are various tasks for you to do, it all depends on your client's choice. Some of the job requirements of an Amazon virtual assistant include:- Product Research, Order Processing, Customer Service, Competitor Analysis, Listing Creation, and optimization.
You can choose to work full-time or part-time. So make your terms clear to your client.
Customer Service Representative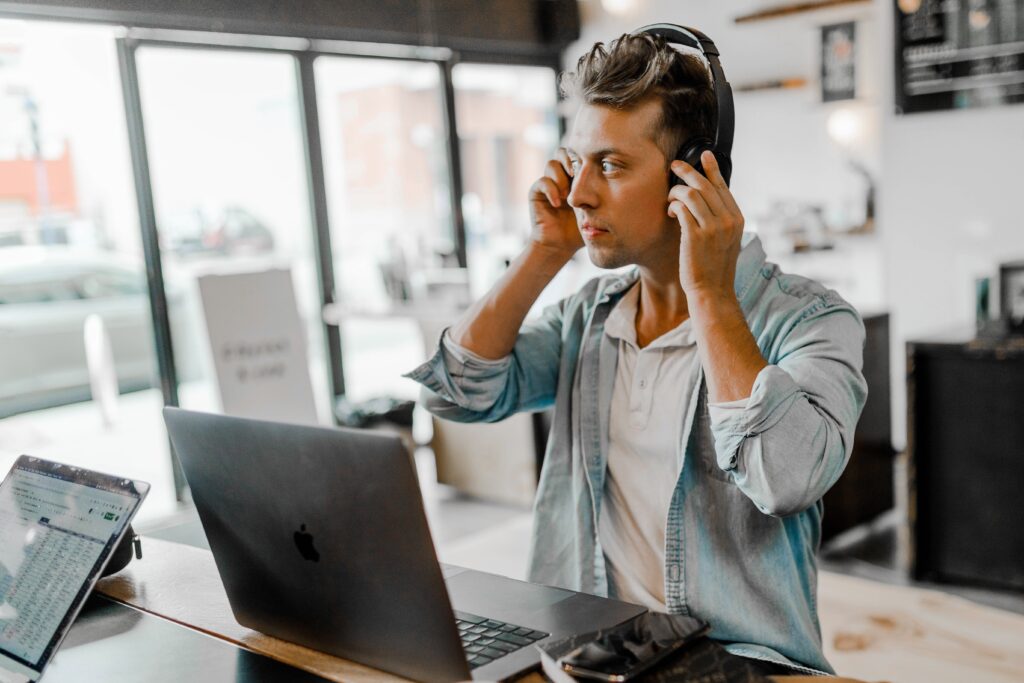 As a stay-at-home dad who listens to the kid's everyday whinings, you must be someone who can attentively listen to others' problems and then find a satisfactory solution. If this assumption is true, then the job of a customer service rep is a good fit for you.
All you need is a high school degree, good communication skills, basic computer knowledge, and some on-the-job training to get employed.
It's a job that can be done remotely, so you need not worry. In addition, you get to pick the hours you work. Some customer service rep jobs pay hourly, while others pay per email or social media message answered, so you've to choose the payment method you want.
Own a YouTube Channel
Freelance Grant Writing

Freelance grant writing is one job that affords you the luxury of working while lying in bed with your toddler. As a freelance grant writer, you can earn an average income of $69,200 per year for doing nothing but writing.

But unlike other kinds of writing, grant writing demands that write proposals on behalf of clients to apply for grants from government or non-governmental bodies.

It isn't a popular kind of writing, so the demand for grant writers is high. If you can brush up your writing skills, and learn more about grant writing, then it's a job you should try.
Book Reviewer
What do you spend your day doing as a stay-at-home dad? Do you spend it reading books when the kids are taking a quick nap? If yes, then the job of a book reviewer will be perfect for you.

Some companies are willing to pay you for your honest review after reading their books. The review you give may be between 350 and 500 words depending on the company. The books you'll be asked to read will be given to you for free, but you may be asked to submit your review within a deadline.

Legit companies that'll pay you to review their books include:- Kirkus Media, Reedsy Discovery, Booklist Publication, Online Book Club and more.
Translator
If you are fluent in two languages and can identify errors in spelling, grammar, and punctuation, then the job of a translator may just be what you have to do to earn money as a stay-at-home dad.

Lots of companies are in need of translators who work remotely. So while the kids are having fun around the house, you can take a few hours to work on translating a piece.

For translation gigs, you can look up Upwork or Fiverr to get jobs. But if you require companies that specialize only in recruiting remote translators, then check out sites like Gengo, Cyracom, Transperfect, Translate, and Language Line Solutions.
Website Designer
The job of a website designer is another great job that pays you high for working from the comfort of your home.

With the increase in the number of people owning a website, there's a great demand for website developers. So if can create and design websites, you can take up the job of a website developer.

Platforms like Fiverr and Upwork are sites you can get clients from.
App Developer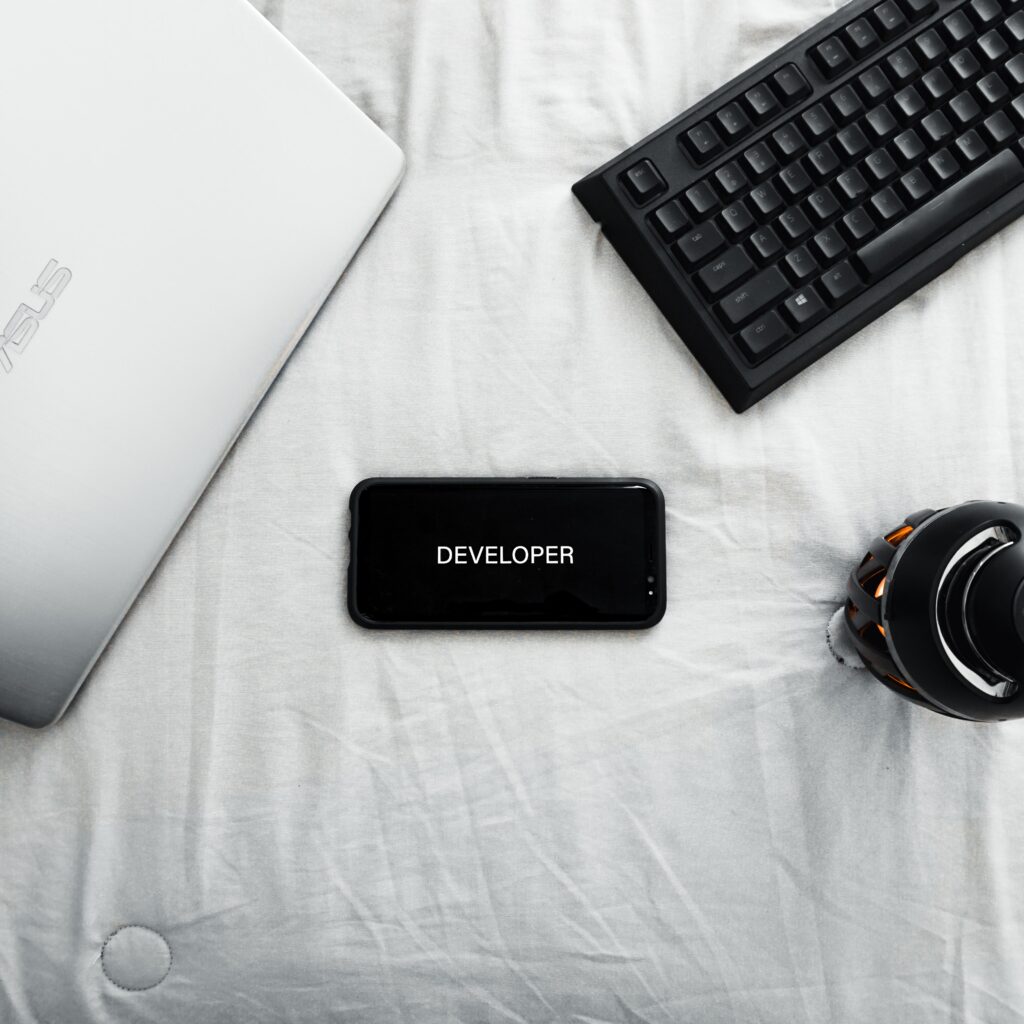 Taking up the job of an app developer is definitely not something you do without experience. This stay-at-home dad job is specifically for those with expertise in coding and tech.

So if developing apps is something you're knowledgeable about, you could start developing apps for clients who are in need of app developers for their products or website.

Although the job of a web developer may demand that you work long hours, it's still a job you can take up when the kids are out to school.
Airbnb Hosting
Well, if you are a stay-at-home dad that wants to earn money while doing absolutely nothing, or if you're a stay-at-home dad with no time to spare, you can still earn money by being an Airbnb host.

To become an Airbnb host, you need to have a spare room in your house that can be rented out for a very short period to travelers in your area.

In order words, you get paid for accommodating people for a few days. To start earning as an Airbnb host, just sign up to Airbnb website.
SEO Consultant
Helping websites rank higher in search engines can be done from home. So as a stay-at-home SEO expert dad, you can start offering the service of helping websites gain more traffic and rank higher in search engines.

A career as a freelance SEO consultant is great as it offers you the ability to control your working hours and payment rate.
Test Websites and Apps
Yes! Apps and website testing to get paid is a thing. And as a stay-at-home dad, it's a great way for you to earn passive income in minutes.

Just as survey companies pay you to take surveys, there are companies who'll pay you to give an objective review of their websites and app after testing them.

So if you're looking to earn not less than $10 in some minutes, you can get sign-up to companies like Checkealos, Enroll, Ferpection, and more.
Online English Tutor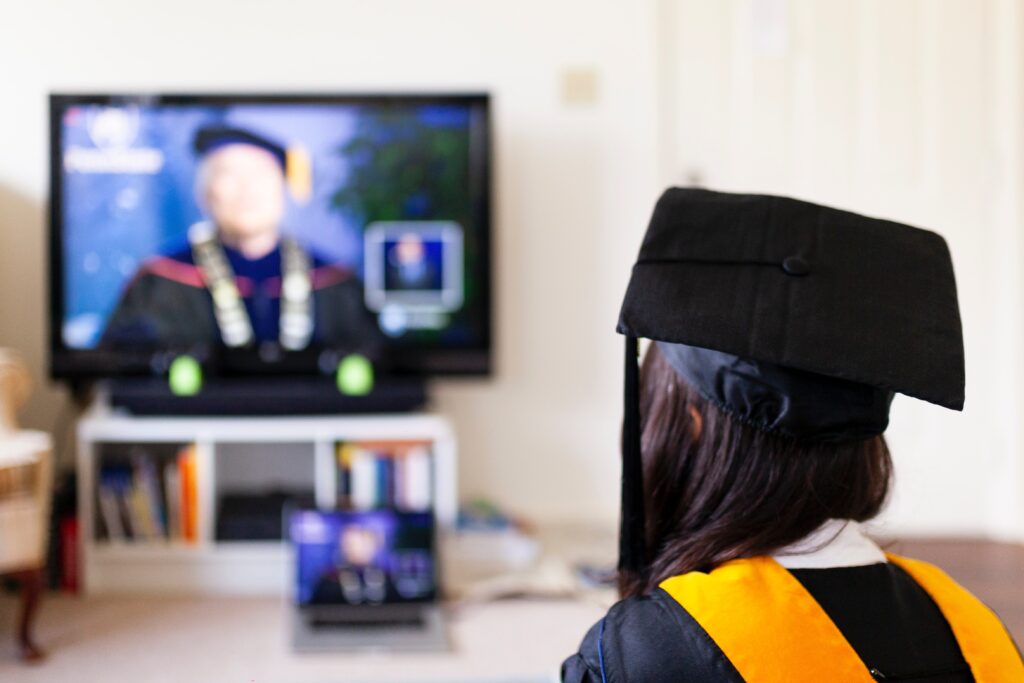 With teaching English online being a current trend, you take up the job of an online English teacher.

But before you consider taking this job, you need to be a fluent English speaker with certification in TESL, TEFL, and TESOL. As a stay-at-home dad, you can obtain these certifications online.

Having the right hardware, an internet connection, the right software, an online profile, a resume, and a Paypal account is all you need to get started as an online English teacher.
Virtual Travel Agent
Working as a virtual travel agent is a good job to take on if you have good travel knowledge and have worked in the sales and customer service department.

As a virtual travel agent, you get to perform tasks like making travel reservations for customers, comparing airline fares, troubleshooting customers' booking problems, making customers' travel accommodation, canceling booking reservations, making refunds, and more.

Some companies hiring virtual travel agents include:- Pana, ADTRAV travel management, BCD Travel, Carlson Wagonlist trade, Ovation travel group, and more.
Proofreading
The job of a proofreader is basically easy and can be done while lying on a bed. But oftentimes, people mistake being a proofreader for an editor. Proofreading involves reading a piece of writing and making sure that the content is free of spelling, punctuation, and typographical errors.

As a stay-at-home dad, the job of a proofreader is something that offers you enough flexibility with time. And offering your services on sites like Fiverr and Upwork means that you get to set your own price tag for your services.
Social Media Consultant
If your daily routine as a stay-at-home dad involves taking care of the kids and staying active on social media, then it's about time you looked into being a social media consultant.

There are lots of businesses in need of a social media consultant to help boost their engagement rates and online presence. You can offer your services to them and get paid.

All you have to do as a social media consultant is create and post contents that'll increase the social media followings of your clients.
Life/Business Coach
As a successful stay-at-home dad, you must surely be blessed with a skillset that many are without. If this is the case, then you can become a life coach and helps people reach their full potential from your home.

Gaining success as a life coach may take a long period, but it is a high-paying rewarding, and satisfying career. You get to watch people become their best through your effort all from the comfort of your home.
Blogging
Becoming a blogger is popular amongst stay-at-home dads because it's an avenue that allows stay-at-home dads like you to share your thoughts and topic of interest with the world.

Aside from earning from ads on your blog, you can also earn as a blogger by selling digital products on your blog or by affiliate marketing.
Transcription
A transcriptionist offers the service of transcribing audio recordings into written form. As a transcriptionist, your job involves listening to audio recordings and writing them out without spelling errors, grammatical errors, and pronunciation errors.

As the job requires that you pay attention to details and have good listening skills, you might need to only work when the kids are asleep to prevent disturbance. Nevertheless, the job of a transcriptionist can pay you about $15 to $25 an hour.
Education Test Scorer
As a stay-at-home dad with a professional teaching background, you can earn money from home by being an educational test scorer.

This job requires that you grade students' tests and essays from the comfort of your home.

It's a great job with good pay that allows you to make your own work schedule but note that it's a seasonal job due to most exams taking place at certain times of the year.

To get started, you can register at Write Score or Measurement.
Final Words
Being a stay-at-home dad doesn't limit your access to well-paying jobs with flexible working hours and this article is a good enough proof.

Some jobs in this article don't require that you have certifications or professional background, so you have no excuse to start making money.

Good luck.