Last updated Aug. 8, 2022 by Benedict Osas
There are many flea markets in the United States, and some are very large. These flea markets serve as storefronts for many vendors and, Seat the same time, provide a variety of choices for customers to select and purchase from.
Vendors make money in the flea market by selling used goods to customers.
A wide range of goods is sold at the flea market, from fashion items, sportswear, toys, home decor, tools, gadgets, movies, and a lot of other stuff.
12 Ways To Make Money At Flea Market
With the large flux of vendors selling goods to a variety of customers, there are several ways you can use to make money in the flea market.
1.Choose A Good Flea Market Location
Location is essential when it comes to making money at a flea market. However, it would help if you researched large and properly established flea markets, as trendy flea markets are more likely to have many customers shopping for various items. That'll mean more potential for your income.
Flea markets close to major roads, highways, or shopping venues will go a long way for your business because some customers intentionally leave their houses to purchase goods at flea markets nearest to them.
For some, it may be incidental. Just passing by, they come across a big flea market and are compelled to stop by, shop, and take advantage of sweet deals being offered.
So make sure when you're looking out for flea markets to sell as a vendor, pick the ones in popular or well-populated areas.
2.Pick The Type of Flea Market You Want
Flea markets are open-air markets for vendors to sell used items and customers to purchase cheap stuff. Nowadays, there are different types of flea markets operated by other organizers.
While there are long-term flea markets, also referred to as permanent flea markets, there are short-term flea markets, also known as the "traveling" flea market.
If you pick the long-term flea market, it frequently operates as stores do, and the market organizers charge you monthly to have a booth in the flea market.
Some flea markets have employees that make it easy for you to set up your booth but not stay at it. Instead, your customers take the items they want to the flea markets cashier to pay.
However, with a short-term flea market, you go from venue to venue and can operate in one place during the weekend or for a few days.
Some of these short-term flea markets don't even charge any fee. So you should decide the type of flea market suitable for you, so you know what to go for.
3.Decide What To Sell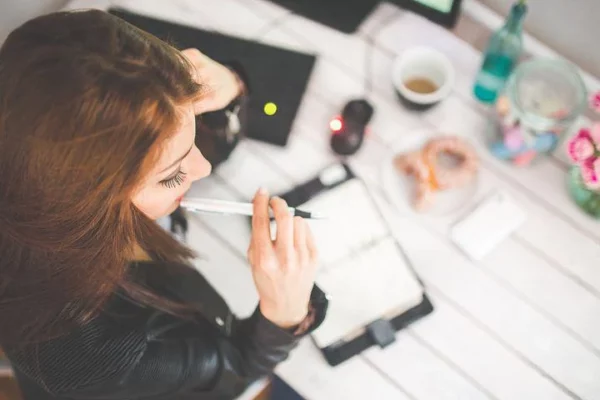 Knowing the rules of a flea market and making educated choices about what to sell are critical for making money. Make sure that, among the many types of items that are legal to sell at the flea market, you choose those that will actually sell.
Generally, in flea markets, wood crafts such as wooden toys, home decor, furniture, and picture frames do sell. Handmade crafts like jewelry, art, soaps and candles sell as well as silverware, antiques, vintage housewares, and vintage electronics too. Clothes, shoes, purses, and other fashion items are also not left out.
Also, please note that when starting, it's vital to test out a wide range of items so you can discover the items that customers in your flea market buy the most.
4.The Rules of What You're Selling
As a vendor, you should read and understand the rules and guidelines of the flea market so you can know what to sell and what not.
This will make deciding on what to sell easier. Some flea markets prohibit selling perishable goods like foodstuffs and only allow selling nonperishable goods as some vendors might sell food that's not hygienic or safe for consumption.
Meanwhile, some flea markets support selling foodstuff; however, you need to meet specific requirements and get a test certificate that indicates that your foodstuffs are safe for consumption.
You can get this test certificate either from a lab or any other accrediting organization. To avoid wasting your money, ensure you read and abide by the rules of these flea markets.
5.Price Your Goods Smartly
Pricing is very vital when it comes to making money at the flea market. Therefore, the prices of your items should be considered, considering that customers at the flea market want things at a very cheap price and also that the seller has to make profits.
To determine the price of your items, you can just do a little research about what items competitor vendors have and the amount they're selling so you can be able to price your items wisely to attract shoppers and make more money.
If you see some highly patronized booths in the flea market, make some findings about the booths and emulate what they do, as it's usually pricing that attracts customers because flea market shoppers love sweet deals.
6.Setup Your Booth Properly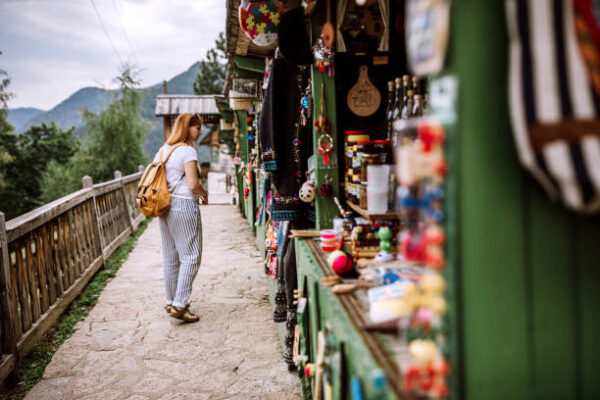 Your success mainly depends on how well your booth is set up. Because of this, it is essential to keep your booth clean and organized so that people will be drawn to it.
Additionally, it is essential to organize it in such a way that people can easily browse your wares and make purchases.
Please use racks for clothing items; always locate your popular items in front and center and fragile items at the back; location is essential when setting up your supplies.
Group similar items together and spread them out. Avoid packing your goods together to make shopping easier for customers.
You should also label and price your items clearly so shoppers can easily see what you have and how much they cost.
7.Learn How To Negotiate
Haggling is very popular in the flea market as different shoppers want to get items for the mini price possible. So as a vendor, make sure you know certain tricks and tips of negotiation to make sure you're also making a profit as customers are buying for low prices.
To do this profitably, make sure you know the lowest you can go before you can no longer make profits, and you can tell customers when you can go low any longer while negotiating.
Also, it pays to be friendly and funny when negotiating with customers. With this kind of behavior, customers are much more compelled to buy from you.
Another thing is to not hold on to goods so that you can make huge profits. It's a lot better to sell off the items you've at hand on time to bring in more profitable items.
Also, be open to reasonable offers that can help you make money while cleaning out space for new items.
8.Shop For Your Supplies Wisely
You can buy supplies to sell in your booth at the flea market, but make sure you're getting your supplies smartly from the right places so that you can make profits and your customers can buy for incredibly cheap prices.
Your home is where you can get stuff to sell at the flea market. The benefit of getting supplies from your home is that it's free. You can easily go through your house, closets, and drawers for items you don't need or want again and sell them at the market.
You can also get free items to sell at your flea market booth from Craigslist's free section and curbsides. Another option is to shop for supplies at thrift stores in your area. Buy valued items for minimal prices possible so you can sell them at cheap prices for your customers at a flea market.
In addition, when getting items to resell at flea markets in thrift stores, ensure you go for clearance goods, discounted goods, items in free bins, and underpriced items to make sure you're getting good items for the best deal possible.
Wholesale websites are places you can find a variety of items for really cheap prices and can sell in a flea market but don't buy any item in excess unless you know what customers like buying in the flea market. Even yard sales on Facebook are included. Most sellers want to get rid of a few of their belongings, so you can grab the good stuff to resell for really inexpensive costs in these shops.
9.Mix Your Inventory
You can sell almost anything in the flea market, so take advantage of this and sell a variety of items instead of investing too much in a particular item that might later stop selling.
Look out for the popular items that sell satisfactorily and take advantage of them; you can look online for trends and go to Facebook or eBay. Shoppers are less likely to approach booths that are not fully stocked with different items.
So make sure to have enough of the different items you sell to restock if necessary.
Selling a mix of different items gives you more power to do better marketing and, at the same time, offer a wide range of selections for flea market shoppers. This will increase your chances of making money.
10.Use Advertisements To Increase Your Sales
For any type of business, no matter how small, you shouldn't underestimate advertising. You can do this online by using Facebook, as a lot of people use the face feature. So it's only natural for you as a flea market vendor to connect with prospective customers on this social media app.
And if you switch to a different flea market each month or week, you can just go to Facebook and provide information like the venue of the market and the products that will be available, so flea market shoppers look out for you in the market.
You can also use Instagram and other online platforms to help increase your sales.
11.Build Trust
Like any other business, you need to build customers' trust in you to make money at the flea market. So engage your customers, listen to them attentively and take your time to answer any questions they have about any of your items to help them make a buying decision.
You don't have to impose any item on any customer; if it's not right for them, it's okay, but if it is, then you've earned yourself a regular customer.
Currently, customers like those you've helped make the right buying decision will not only always come back, but they'll also talk about you to others, leading to even more customers.
12.Share Your Contact Information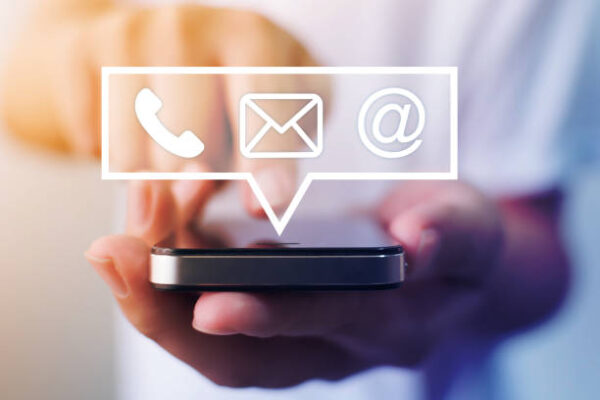 Make it easy for your customers to come back to buy from you. The easier you make it for customers to find, buy from, contact you, and know about your new products, the more your earnings will be as people love ease and convenience.
You can do this by having your business cards ready and giving them to your customers so they can easily come back. Those who aren't prepared to buy have stopped and admired the products in your store, so they can quickly get back to you to make purchases.
Additionally, you can also give your social media accounts to your customers to follow so they can stay up to date about your weekly location and new products. This is especially if you sell at the short-term flea market.
Offering freebies and special discounts to email subscribers is another great method to create a relationship with your consumers, which in turn can lead to more sales.
Why do I need to do this?
Selling products in a flea market can be a good source of income, so you should adopt the numerous ways above to make money.
There are usually a large number of customers in the flea market, especially if you scout a good location so make sure you're selling the right goods and great prices to attract customers and make you profits. Also, make sure to form good relationships with your customers so they can keep coming back to your booth.