Last updated Feb. 27, 2023 by Chim Gracia
If you are looking forward to earning extra cash from survey sites, then Toluna Influencers is an excellent place to start. Toluna is a market research company that provides a forum for users to influence the products and services of companies through surveys.
Toluna, since its launch in 2000, has enjoyed patronage from users in over 60 countries. Before participating in their surveys, you must be above 16.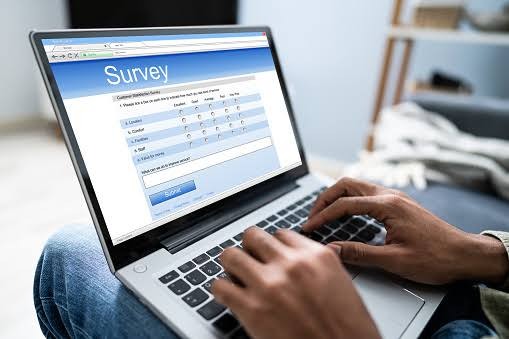 With partnerships with popular brands like Amazon, Coca-Cola, CBS, Kellogs, and L'OREAL, the site has garnered a certain degree of trust amongst its users.
Nevertheless, it is still vital you have a clear picture of how the survey site functions before engaging in their surveys or other activities. By reading this article further, you will have answers to some of your questions about taking surveys on Toluna.
How Does Toluna Influencers Works?
Toluna is a paid survey site that rewards you for sharing your opinion and engaging in market research. It is a place where people can influence a brand's products or services.
People who register and take surveys on the platform are called Toluna influencers. They can either earn cash prizes or be allowed to test a new product.
You can take two categories of surveys on the platform: profile surveys and longer surveys. Toluna asks some questions in profile surveys to get more information about you.
This way, they will be able to send you relevant surveys for you to engage in. Also, profile surveys take a short time to complete, with 100 points reward for participant.
On the contrary, longer surveys allow you to search directly for your survey of interest. In addition, they provide users with various categories of surveys, such as health, finance, or technology, and permit them to make a choice.
As the name suggests, they take longer to complete – about 10 to 30 minutes. However, they come with more exciting rewards than profile surveys.
How To Sign Up On Toluna Influencers
To get started, you must first find out if the platform is available in your country. Then, you can proceed with creating a profile. When creating a profile, Toluna will ask you for general information like name, date of birth, email address, and others.
After successfully signing up on Toluna, they will reward you with a 500 points welcome bonus. Although these points, when redeemed, are not up to $1, it's a good place to start.
Once you have successfully signed up, you should log in so that they can verify your account. After this, you can now engage in surveys on their site.
Any moment you need to update personal information on your profile, you can do that by logging in to your account. On the top right corner, you will find an account icon; click on it, then click the edit option. Also, you can change your password when you forget the recent one. You can do that by clicking the forget password option when you are about to sign in.
Is Toluna trustworthy?
Many people that have used Toluna can testify that it is a dependable and trustworthy site to get rewards for engaging in surveys. The platform is simple to use and avails many opportunities to make passive income for its users. As long as you use Toluna in recognized locations, it is a safe and legitimate platform to earn money passively.
Despite the long waiting period experienced while waiting for rewards, the survey site has a reputation for consistently paying users. It is one of the most popular choices for online surveys due to the reputation they have built for years.
They currently have a 2.3 rating on Trustpilot with more than 4,522 Toluna reviews. The review revealed that about 37% of users claimed to have an excellent experience on Toluna, while 28% had a bad experience.
How Much Do You Get Paid As Toluna Influencers?
How much you earn from taking surveys on Toluna depends on the number and quality of surveys you take. Toluna rewards you with cash prizes, gift cards, or a product after completing a survey. An average user earns about $1 per hour for taking surveys.
However, users first earn points that they can redeem for other prizes. Depending on the survey, you can make about 15 to 50,000 points from completing a survey. Recently, Toluna added games on their platform. Participants can earn between 80 to 10,000 points on the site by simply spinning wheels.
Another way to earn points on Toluna is by referring other users to take surveys on the site. However, you should ensure they use your referral code when registering.
You can also get points by participating in sponsored polls. It usually takes a few seconds to complete, after which the site rewards you 15 points.
Toluna also has a community where people share vital information and resources. You can become active in the community by creating content and sharing your opinion on a particular topic of discussion. You stand a chance to win 1000 points if your post gets approved.
To encourage active participation in their forums, Toluna organizes contests. For instance, they can ask you to post a photo about a particular topic or organize a quick quiz. The number of available competitions depends on your location.
How To Redeem Points On Toluna
It is essential to note that your earned points on Toluna only last for 16 months. So, you should redeem your points for rewards (vouchers).
With Toluna, there are different ways you can redeem your earned points. First, you can get a cash reward via your Paypal account, 35,000 points will earn you $10 in PayPal cash.
Toluna also rewards participants with gift cards. For example, you can find gift cards to shop in popular stores like Walmart and Amazon or gift cards to eat in a major chain restaurant. To earn a $10 gift card reward on Toluna, you must earn 30,000 points.
Another way to redeem your points is by exchanging them for an opportunity to partake in their monthly sweepstakes. You can then use this opportunity to buy some branded items.
Which Other Survey Apps Pay People For Sharing Opinions?
Toluna is not the only website that pays people to give opinions. Other survey sites pay people to share their views. For instance, Survimo outsourced paid surveys for users and sent them to their email. As a result, you can earn up to $3.5 by participating in a survey on Survimo.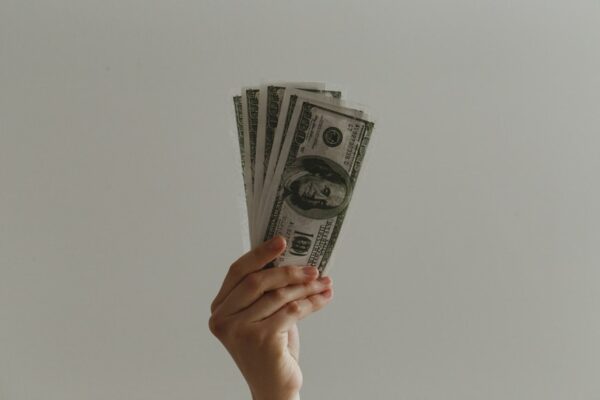 MyPoints is another site that pays users to watch videos and giving opinions on various fashion, home, automobile, or garden products. You can earn as much as $50 on MyPoints. Swagbucks, Opinion Outpost and Branded Surveys are other sites that pay users to participate in surveys.
Conclusion
The amount of money you earn on Toluna from surveys depends mainly on the survey you take. Most surveys will give you between 2000-6000 points. With 3000 Toluna points roughly being about $1, you can make almost $2 from a survey. Therefore, one can make between $70 to $100 from surveys on Toluna.
It would help if you also understood that you are not guaranteed a regular influx of surveys on the platform. That is why earning money on any survey site should be a form of passive income. Nevertheless, you can also make extra cash from Toluna by playing games, participating in contests and polls, creating content on their forum, and more.
Frequently Asked Questions
How much can I earn from Toluna Influencers?
Unlike some other survey sites, which pay a specific amount for each survey, Toluna uses a point system. For example, about 3000 Toluna points earn you $1. So, depending on the number of points you make from a survey, you can get some extra cash from Toluna. Also, Toluna converts your points on Toluna to gift cards and other rewards.
Does Toluna survey pay?
Toluna survey pays participants after each activity on the platform. You can earn points when you take a survey, participate in a poll or contest, post content on their forum, and refer a friend.