Last updated Mar. 12, 2023 by Favour Chinaza
YouTube stars are today's self-made celebrities—people who have earned an audience by creating video content geared toward teaching, entertaining, reviewing, and being awesome on the web.
Making money on YouTube might not be your reason for starting a channel, but the opportunities to earn are a pleasant surprise once you realize how many of them there are. Luckily, there are some creative ways to make money on YouTube.
Your audience might unlock your YouTube channel's earning potential, as often with Instagram influencers or bloggers. Still, it's the creation of multiple revenue streams through side hustles or businesses that helps you make money.
Although Youtuber is one of the highest-paying online jobs, the highest-paid YouTuber is Ryan Kiki, earning $26 million yearly. You can do that if you follow the rules in this article.
YouTube offers several ways to make money. If you have interesting video content that could be shared, YouTube gives you a way to make money with it.
Understand YouTube Channels to Make Money From it.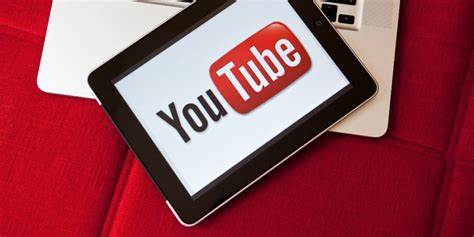 Your channel is the place where people can find you on YouTube. Each YouTube account is linked to one channel. A Google account is the same as a YouTube account.
If you create a YouTube account, you can use other Google services like Gmail and Drive. You can create a new account or use the one you already have. Add keywords to make your channel easier to find.
You can add keywords by going to the Advanced section of your Channel Settings. Make sure your keywords fit with what you are writing. Your username can help or hurt you as well.
People are likelier to remember you if it's short, easy to remember, and unique.
But if you already have an account, you can always change your username by going to your Google+ account and editing it.
Then, use your Google account to make a YouTube channel. You can watch and share YouTube videos if you have a Google account.
Related: 10 Money-Making Apps (#5 Will Pay You to Watch YouTube)
When do you begin to earn money on YouTube? – Once your account balance hits $100, you'll be compensated.
Suppose it takes 1,000 views on youtube to generate $4 from visitors who watch ads. So you'll need 25,000 people to video your videos before you become qualified to earn up to $100.
Ways to Make Money on YouTube
Here are the six honest ways to make money on YouTube.
1. Become a YouTube Partner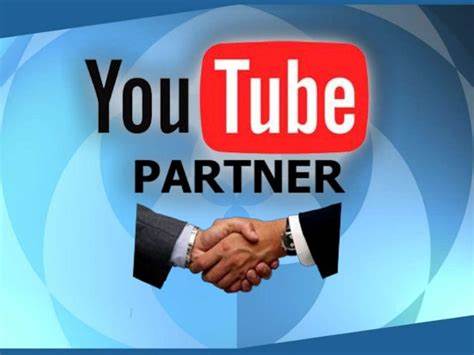 Most likely, ads will be the first way you try to make money. Therefore, joining the YouTube Partner Program and setting up monetization is a must if you want to make money on YouTube without making videos or by creating videos.
You must agree to follow YouTube's rules about making money and live in a country or region where the YouTube Partner Program is available.
Then, you can apply for monetization when you have 1,000 subscribers and 4,000 watch hours over the past year.
Here's how you can start making money on YouTube by being a Youtube Partner:
Step 1: Sign in to the YouTube account you want to start making money from, or start a YouTube channel if you don't have any.
Step 2: In the top right corner, click the icon for your account.
Step 3: Click on YouTube Studio.
Step 4: Choose Other Features > Monetization from the menu on the left.
Step 5: Read the terms and conditions of the YouTuber Partner Program and agree to them.
Step 6: Create a new Google AdSense account or link an existing account to your channel. (To get paid, you need an AdSense account.)
Step 7: Choose your monetization preferences.
Once that's done, go back to the dashboard and click the Analytics tab on the left.
From there, choose revenue from the tabs at the top, then scroll down to the chart Monthly Estimated Revenue to get an idea of how much money you might make on YouTube.
Regular YouTubers can get access to premium features offered in the YouTube Partner Program. To join the YouTube partner program, you'll need to create a YouTube channel.
This channel must have more than 1000 subscribers and 4000 view hours. In addition, your YouTube account has to be Adsense by YouTube to join the partner program.
Get Paid on YouTube Premium
With a paid membership to YouTube Premium, fans can watch and support their favourite content creators without seeing ads. For creators, not many changes.
They will still get paid for YouTube content watched by people who are not YouTube Premium members and for YouTube Premium content.
With YouTube Premium, creators get paid based on how often YouTube Premium members watch their videos. Think of the money you make from YouTube Premium subscribers as a second source of income, in addition to what you make from ads.
Even though it's easy to start, being a YouTube Partner and making money through advertising is not the best way to make money.
YouTube Subscription Fees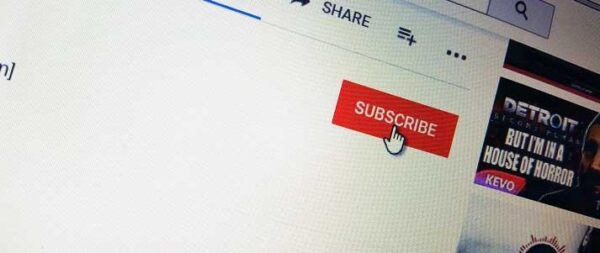 `This is also part of making money through a YouTube Premium subscription.
The variety of paid channels varies by country, but there are currently 303 paid channels available to American viewers, covering topics ranging from music to Sesame Street episodes to learning woodworking.
One disadvantage of putting your videos behind a paywall is that they cannot go viral. You can't even easily promote individual videos – only your entire channel; casual viewers won't see your videos.
You might be able to use your free YouTube channel to drive traffic to your paid services.
For example, give away some high-quality videos on your free YouTube channel, but keep your best videos behind a paywall on your website. The Young Turks is a good example of this in action.
2. Sell Your Products on YouTube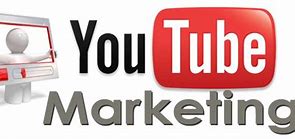 There are a lot of things you can sell on your YouTube channel to make money. Besides making money, selling t-shirts, coffee mugs, tote bags, snapbacks, and so on has other benefits.
Merchandise helps you get more attention by bringing your online brand and personality into the real world. It also strengthens your relationship with fans, who "buy" into your actions.
Roman Atwood and other creators sell a wide range of items in his store under the Smile More brand. It's easier than it might seem at first to sell branded stuff.
Freelance sites like Fiverr let you order designs at low prices that are made for specific products, like t-shirts.
And when it comes to taking care of orders, you can connect your store to product fulfillment services that handle shipping, fulfilment, and customer service. This way, you can enjoy all the benefits of a print-on-demand business with less work.
Create your 'Shop' and Landing Page:
To manage purchases, a separate webpage is required. There are list of prohibited product sites on YouTube to help you link to the landing page from videos.
You could also work with a network like DFTBA (Don't Forget to Be Awesome) that already helps creators sell their stuff.
But you'll have to compete with other YouTubers and have less control over adding products, offering discounts, integrating your content, and all the other benefits of having your e-commerce site.
You can even take it a step further by making and selling unique products and running your business through your YouTube channel like Luxy Hair did to sell its extensions by making how-to videos about hair.
As a YouTuber who already has a following, you'll have two things going for you right away that other store owners will envy:
A source of content that always brings people to your store
Your audience's trust, which you've gained by giving them free content that fits your brand.
According to these estimates, you could make a living from your YouTube channel by posting one or two weekly videos. However, it should be noted that these are only estimates.
Your earnings could be higher or lower than the figures above, depending on the YouTube monetization strategies she employs for her business.
3. Start a Fan Funding Project (YouTube Crowd Funding)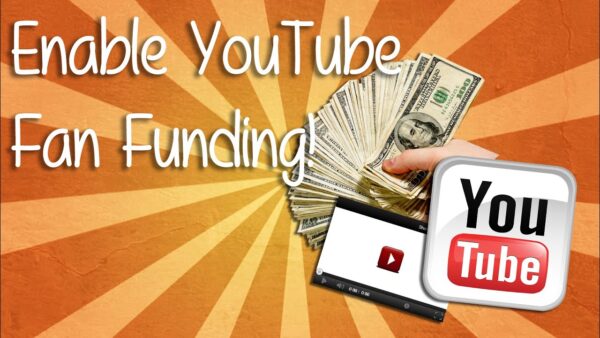 You can set up "fan funding" streams to collect donations from your audience as you would when crowdfunding a project.
As a YouTube content creator, you're adding your voice to the internet without forcing your audience to pay. So, if you provide good content, your audience may be inclined to support you regularly.
Many fan-funding platforms provide creators with another place for people to discover their content as well as a way to engage and reward their most loyal audience.
Some fan-funded YouTube projects produce more long-form written content than YouTube videos, but they are an excellent example of receiving Patreon support. Follow a few best practices if you decide to go the crowdfunding route.
To begin, create transparency about how the funds will be spent. This transparency will pique your audience's interest in your story or mission, and they will believe in the value of your content.
Second, provide enticing incentives for higher pledges. The more you can make donors feel like they're getting something special for being loyal fans, the more likely you'll receive donations and higher pledges.
What are the most popular fan-funding YouTube Platforms
YouTube's Super Chat: Super Chat is a feature on YouTube used for live streams. It allows you to set up a tip jar for your viewers to donate whenever and however much they want.
As previously stated, you must configure your YouTube account for advertising.
Patreon:  The membership platform that makes it simple for creators to be compensated. Fans can receive exclusive rewards by subscribing to their favourite creators for as little as a dollar per month.
Channels Memberships: Channel memberships allow viewers to support your channel by making monthly payments for exclusive member benefits. You must be a member of YouTube's Partner Program, just like Super Chat, to use this feature.
Buy me a Coffee: Through Buy Me A Coffee, creators and artists can accept donations and membership fees from their fans. It's dubbed the "#1 Patreon Alternative," and it has over 300,000 creators.
The differences are that Buy Me A Coffee makes it easier to accept payments, there is a flat 5% fee for all features (versus up to 12% for Patreon), and payouts are instant.
Tipeee: This platform allows you to receive both one-time and recurring donations.
Other crowdfunding options are GoFindMe and Kickstarter. Patreon has helped well-known artists like Walk Off of the Earth and Veronica Mars raise money for anything from music videos to full films.
4. Become a YouTube Brand Influencer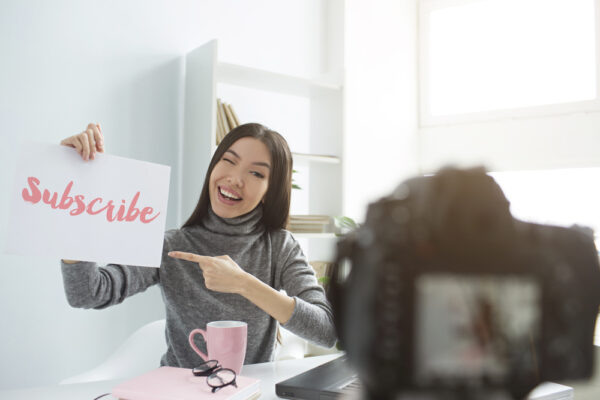 Brands are increasingly investing in influencer marketing and sponsorships, allocating their typically large advertising budgets to influencers who have already earned the trust of their audiences on social media.
If you can negotiate the right deals, this opens up a huge opportunity for you as a creator. Just ensure you build the right audience and optimize your social media with the best social media management tools.
Brendan Gahan, a YouTube marketing expert and influencer, suggests calculating your baseline flat fee by multiplying the number of views your videos typically receive by $0.05 to $0.15 per view (which is around what many brands are willing to pay for views via YouTube ads).
According to WebFX data, the potential prices for YouTube influencer marketing are:
A YouTuber with 10,000 subscribers will pay $200 per video.
A YouTuber with 100,000 subscribers can earn $2,000 per video.
A YouTuber with 1,000,000 subscribers will pay $20,000 per video.
If the brand is a good fit for your audience demographics, content quality, and how unique and profitable your niche is, you may be able to negotiate a better deal.
The key to collaborating on brand-sponsored content is to be open about it, not endorsing anything you don't like or believe in, and being honest with your audience about why you're doing it.
YouTube Influencer Marketplaces to get Your Brand discovered Quickly
Trybe Dynamics: Tribe Dynamics is a useful influencer marketing analytics platform that prides itself on being one of the more feature-inclusive marketing platforms available.
Not only do they help you manage your marketing campaigns, but they also offer innovative evaluation and tracking features to give you more effective influencer marketing strategies.
Crowdtap Marketplace:  Complete small content creation "tasks" in exchange for money and other rewards. There's no restriction on how many followers you need to join.
Creator.co: this influencer marketplace focuses on YouTube, Instagram, and TikTok influencers. For the time being, its primary services revolve around locating influencers and creating and disseminating content.
However, it has announced plans to expand into a marketplace for creators and a platform for creators to drive affiliate product sales and manage affiliate programs in the future.
Upfluence Marketplace: it is a full-scale influencer platform with a database of over 3 million influencers. Clients can search through Upfluence to find creators by keyword and contact them to form a partnership.
Some YouTube influencer marketplaces offer you free products, while others are known for having big brands willing to pay more.
Capitalize on the opportunities that best suit your needs, but list yourself in as many places as possible to ensure maximum visibility for your channel.
5. Become a YouTube Affiliate Marketer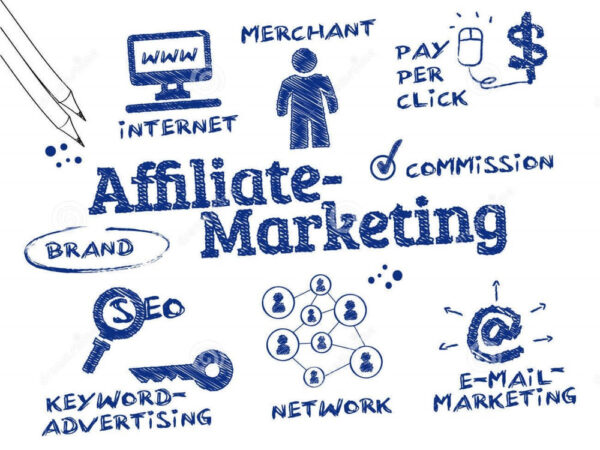 Affiliate marketing is an excellent option for YouTubers with dedicated and engaged subscribers. You can recommend a product to your subscribers and earn a commission each time your followers purchase the product.
You can work as an affiliate marketer for brands, incorporating product placements, endorsements, and other forms of content. You must, however, disclose the partnerships to your viewers in your videos.
This is especially effective if you review products on your YouTube channel. Because there is no risk on the brand's end (they only pay when they make sales), getting started is usually easy.
You can check out other high paying affiliate programs and connect it to your YouTube channel.
ClickBank (1% to 75% commission, depending on the vendor) and Amazon's Affiliate network (up to 10% per sale) are two popular affiliate programs.
You can also contact brands in your niche with affiliate programs, which is common in the e-commerce industry.
While Amazon Associates is a great way to make money on Amazon, including Amazon hacks to save you tons of money, there are numerous other options.
Look for potential corporate partners and products to feature on affiliate marketing sites like ShareASale and ClickBank. You can also look for information on how to become an affiliate on the websites of your favourite brands.
Remember to properly notify your viewers about your affiliation with the featured brand or brands and point them to the "link in the description" when you shoot your video.
6. License Your Content to the Media
When a video goes viral, every news outlet wants a copy to show it to its audience. Fortunately, established media companies understand the importance of paying for what they use. And there you have it: another way to make money on YouTube.
As a content creator, licensing your most successful work to the media can be as simple as being visible.
Add your contact information on your About page.
Nobody knows when lightning will strike. Set up a generic email account for business inquiries even if you don't have a business manager. Join a video rights marketplace.
Just start somewhere. News organizations frequently require timely footage to supplement their reporting, even if you don't have a viral video like the Chewbacca mask lady (see below).
You can get an entire catalogue of 'newsworthy' videos to which you can contribute if you have exclusive footage of a major natural disaster(Turkey and Syria), plane crash, or locust plague.
Publishing sponsored materials
Businesses are ready to pay thousands of dollars to people who can advertise their products. To make money as a YouTuber, you can publish ads for companies.
But this is a viable means of making money if you have a good number of subscribers on your channel.
Other Ways to make money on YouTube
Let Your Viewers Give You Super Thanks.
Super Thanks allows you to earn money from viewers who want to express their gratitude especially.
Previously known as "Viewer applause," this feature was renamed. Viewers can charge whatever they want for their Super Thanks.
After purchasing a Super Thanks, a colourful animation will play over the video for the viewer. They will also be able to leave a unique, customizable comment in the video's comment section.
This allows your viewers to stand out from the crowd while providing additional support.
Brand and Sponsorship Deals
Getting a brand deal as a creator is almost entirely dependent on that channel attracting the right audience reach and engagement.
You must be a good match for the brand, and perhaps more importantly, the brand must be a good match for your YouTube content. In a brand deal, credibility and authenticity are everything.
In contrast to the YouTube Partner Program, a YouTube content creator does not need 1000 subscribers or 4000 hours of watch time to be considered for a deal.
You can get sponsorship deals early in your YouTube journey, but as a smaller creator, you must be realistic and understand that you will most likely not make as much money as a channel with 1 million subscribers.
Many companies specifically want to pay smaller creators because they know their audiences are engaged, implying a higher return on investment. That is a win-win situation for all parties involved.
Encourage your Followers to make Direct Payments to you
Another way to make money on YouTube is by convincing subscribers to make direct payments to you. For this to be possible, you'll need a loyal and engaged fan base.
In addition, you'll also have to make it extremely easy for your fans to donate directly to you.
Tips To Make Money on YouTube
● Promote your Channel on other Platforms
Just because your content is hosted on YouTube does not mean you should ignore the other distribution channels available.
Spread the word about new campaigns or discounts on Twitter, Facebook, and other social media platforms you can access. The more places your message appears, the more likely it will be seen.
As a result, expanding your following beyond YouTube with social media marketing is always a good idea.
● Understand and Build Your Audience first.
Building your audience allows you to monetize content in a variety of ways. However, you will only be able to fully capitalize on your opportunities if you understand the demographics of your target audience.
For many YouTubers looking to monetize, the more niche your channel, the better your chances of working with brands looking to target specific audiences (more on that later).
You should pay close attention to the following:
The gender of your audience, to see if it leans toward one group in particular.
The age group, The majority of your audience, falls into
The geographical location of your videos' viewers (countries or cities)
The overall engagement of your audience, or "watch time,"
With this demographic data in hand, you'll have a better understanding of your audience and will be able to collaborate more effectively with brands.
Of course, all demographic information can be obtained from your YouTube analytics, but if you want to compare your channel to others, use the best YouTube analytics tools to improve your marketing.
● Create Engaging and Informative Content
Engaging and creative content is very important if you want your YouTube channel to do well. YouTube users always look for videos that will make them laugh or teach them something.
So if you can give your audience this kind of video content, they will probably watch the whole thing and come back for more in the future. 
Look at your YouTube analytics to find out which age group is watching your videos the most. You'll have a better idea of what kind of content to make if you do this.
For example, if you notice that Gen Z is more interested in your videos, you could try using some of their favourite slang words.
● Add Links to your YouTube Content
By including links in your video descriptions, you can direct viewers to your store, Patreon page, Kickstarter campaign, or other revenue-generating aspects of your online presence.
Look into Unbox Therapy if you're a video creator who wants to focus on generating revenue as an affiliate marketer. Unbox Therapy specializes in product reviews and makes money through affiliate links in its video descriptions.
If you make videos about your products and own or manage a Shopify store, you can use "buy X get Y" promotions or discounts to entice new customers to buy your products.
● Post Consistently
If you have a YouTube channel, it's a good idea to post new videos regularly. When you keep giving your viewers new things to look at, they'll stay interested in your channel.
This means they will know much more about your online presence and the things connected to it, such as your e-commerce business.
● Add Call-to-Action in your Videos
To increase your viewership and make money through your YouTube videos, include a call to action at the end of your videos.
Your audience is more likely to take the intended action you want them to if you suggest it. You can modify this strategy to focus your audience on a revenue-generating opportunity.
● Make Longer Videos(10+ minutes long)
You can make more money through ad revenue when you make YouTube videos longer than 10 minutes. This is because YouTube videos that are longer than 10 minutes are likely to have a higher watch time, contributing to the ad revenue generated by those videos.
Additionally, videos with a higher average watch time will appear higher in YouTube's search results, increasing the likelihood that users will view your content.
● Avoid Unwanted Content
People often ask, "Why aren't my videos making any money?" sometimes, people are busy watching ads on your video. However, the following content can bar you from making money with your YouTube videos.
Sexually suggestive material, such as partial nudity and sexual humour
Using copyrighted music on your videos
Violence, including serious injury displays and events related to violent extremism
Harassment, profanity, and vulgar language are examples of inappropriate language.
Drug and regulated substance promotion, including the sale, use, and abuse of such items
Controversial or sensitive subjects and events, including war, political conflicts, natural disasters, and tragedies, even if graphic imagery is not displayed
● Learn Basic YouTube SEO skills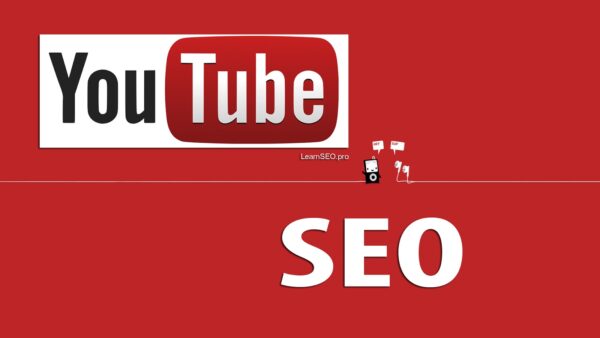 If you make videos but don't have a big following, you must step up your game and make the most of YouTube SEO this year.
First, do keyword research like you normally would, but think differently based on what people are searching for on YouTube. Next, make sure that your video's title, description, and tags include high-value keywords.
Once your video is live, you can look at the "Traffic Source: YouTube search" report on YouTube to see what people are looking for when they find your hosted videos.
Google usually gives video results for keywords like "how to," "review," "tutorial," and "funny video."
Even in YouTube search results, mastery of the best SEO tools and SEO basics like having great content and getting links from high-quality channels are still important.
Also, remember that ranking on the first page of Google for competitive keywords will only get harder.
YouTube has more videos added to it every minute than all the other video databases. So SEO doesn't happen overnight (but can be accelerated with these strategies).
What Should I Title my Videos on YouTube?
Youtube SEO will be easy if you understand how to write killer blog post titles with high CTR. The Youtube title depends on the message you want your video to send.
So use the relevant keywords in the title of your video if you add keywords for SEO. This will make it easier for people looking for certain videos to find your channel, increasing your viewers and youtube subscribers.
Also, pay attention to your YouTube channel art, Channel Trailer, profile picture and channel name.
How Much Do YouTubers Make per Year?
The top five YouTubers in January 2021 have tens of millions of followers. MrBeast, Jake Paul, Markiplier, Rhett and Link, and Unspeakable are some of the accounts.
These YouTubers earn an estimated $28.5 million per year from their channels. While their earnings are massive, smaller accounts can still make a living on YouTube.
Consider Justine Leconte's YouTube channel. Her channel has 913,000 subscribers and 91 million video views, and she helps people dress better and understand fashion.
Influencer Marketing Hub's YouTube Money Calculator shows her total estimated earnings are around $259,304, with an average of $979 per video.
How Do I Make Money on YouTube Despite the Competition
When you look up how to make money on YouTube, remember that you won't just be competing with other business owners for traffic and money.
There will also be YouTubers who do it full-time and are competing for your audience's attention.
When making content for your channel, it's important to keep this in mind. You can stand out from the crowd by making interesting thumbnails and video titles.
Keep in mind that YouTube is a very visual platform, so getting these right will help you get more people to watch your videos.
Your audio and video quality can also significantly affect how well you do. You'll want to show your brand in a good, professional way, so the videos you make will need to be good.
Using YouTube SEO is another way to beat the competition. Using the best SEO tools and adding SEO content to the descriptions of your videos is a great way to get people to find your YouTube channel on their own.
How Long Does it Take to Start Making Money on YouTube?
You can start making money from your YouTube account when accepted into the Partner Program. Before that, you can try to get sponsorships from brands that pay creators to make good content.
If you have an online store, you can start making money on YouTube the day you sign up for an account by promoting your products on the site.
Just let people know ahead of time that you'll be showing off your products and leaving links on your channel.
Where Can I Get Software to Edit Videos so I Can Put Them on YouTube?
This list of the best video editing software is the best place to start. Also, Google has made an app called YouTube Studio that lets you control everything about your channel.
You can also change the music in your video, add intros and outros, speed up or slow down the speed of your video, and more.
Finally, make a copy of your original file if you want to be able to make changes in the future, like editing an old video again.
Can I Make Money on YouTube Without ads?
If ad views aren't making you much money, there are many other ways to make money from your channel. Here are a few good choices:
1. Put affiliate links in the descriptions of your videos to recommend products and get paid for each sale.
2. Use your e-commerce platform to sell things like T-shirts and other physical goods.
3. Sell eBooks, online courses, and digital goods.
4. Get more people to watch your videos and ask a brand to sponsor you on YouTube.
5. If you are an expert in your niche, charge an hourly rate for coaching and consulting services.
Related: How to Promote Your YouTube Channel Fast
Bottom Line
Despite these obstacles, people who can build a large and loyal following on YouTube can earn a good living. According to Forbes, the highest-paid YouTube video creators earn close to $20 million per year, so it's easy to see why so many people are drawn to this seemingly limitless source of income.
We recommend you should start both a blog and a YouTube channel. So, you can promote affiliate links on both your YouTube channel and blog, and you can incorporate your videos in your blog posts to get more views (and help your SEO).
Frequently Asked Questions
Q: How many views do you need on YouTube to make money?
To earn money directly from YouTube, you must have at least 1,000 subscribers and 4,000 watch hours in the previous year. After that, you can apply to YouTube's Partner Program to monetize your channel.
Q: How many subscribers do you need to make money on YouTube?
If you want to join the YouTube Partner Program, which lets you make money from ads on your channel, you need 1,000 subscribers.
Q: What is the easiest way to earn money from YouTube?
You can earn money on YouTube by utilizing the following features:
Advertising revenue: Earn money from Watch Page advertisements and Shorts Feed advertisements.
Channel memberships: Your members pay recurring monthly fees in exchange for special benefits.
Q: Is YouTube Partnership a great way to make money?
Partnerships with YouTube do not pay well for most people. So don't expect to live a job-free life unless you're a huge success. The average cost per thousand views ranges between $0.25 and $4.00.
Q: Do You Get Paid for Uploading Videos on YouTube?
YouTube does not compensate creators for uploading videos to the site. Furthermore, the videos are not monetized by default. You must enable monetization in your account settings to earn money on YouTube. You can join YouTube's Partner Program or have your videos featured on YouTube Premium.
Q: Can you make money on YouTube without creating videos?
You can make money on YouTube without making videos in various ways. You can send audio files, presentations, or third-party content to others. You can set up a Shopify store and share third-party videos related to your selling products. If you have a large enough audience from curated content, you can become a YouTube Partner and earn money when people watch the ads in your videos.