Last updated May. 6, 2023 by Charles Zemub
How to promote your YouTube channel
YouTube is the second most visited website on the internet. The platform has over 1.9 billion users. So it is important for any digital marketer to make use of the platform.
You are probably wondering how to make the most out of YouTube. Although advertising is one of the ways you can use to promote your YouTube channel it's not the only method.
In this post, you are going to see the different strategies on how to promote your YouTube channel. These strategies are effective and simple to execute.
1. Use Google-Friendly Keywords.
SEO optimization is one of the best strategies to promote your YouTube channel. People also use Google to search for YouTube videos.
To get the right keywords that will make your YouTube channel rank you can do keyword research for the video. You can use the Google Ads Keyword Planner tool to point out the possible keywords that your video needs.
2. Use descriptive, punchy, and concise titles
Your video title is the first thing visitors see when they come across your content. If your title isn't catchy, it won't attract viewers. While creating your YouTube title, it's important for you to make it short and catchy.
The most popular videos on YouTube usually have short titles. An appropriate length would be 60 characters or less. If it's longer than that, part of your video title may not appear.
Also, try to add your keywords at the beginning of the title because most users focus more on the beginning of the title than the other parts.
Good Read: How do you make money on youtube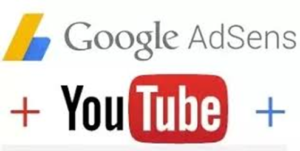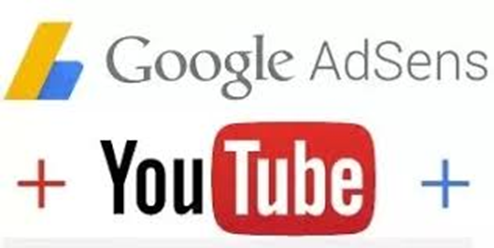 3. Use Custom Thumbnails
Thumbnails are as important as titles. Probably even more important because human brains are wired to observe visual content first. YouTube usually creates thumbnails automatically for all the videos, but sometimes these thumbnails may not be relevant.
So, create attention-grabbing custom thumbnails to boost your views. For the best results, use images with high contrast, and also include colors and texts to encourage more clicks.
4. Complete Your Profile
Lots of YouTubers usually omit the profile section and go directly to creating content. Nevertheless, you need to create a compelling profile. A compelling profile will help to enhance your SEO and promote your YouTube channel.
You can make your profile better by optimizing your description, and including your contact information in case, you get good partnerships.
5. Optimize Your Channel Descriptions
You can optimize your description by adding keywords to the title and description, adding links to playlists, adding a few hashtags, and even mentioning the keywords in your video intro.
6. Provide Value to the Viewers
One of the best ways you can engage your viewers is to create good content. Good content can also make you rank well in YouTube search engines because YouTube prioritizes viewers' experiences.
Ensure that your content is entertaining and equally provides value to the viewers. They will comment, like, and share, after a good watch time.
7. Create High-quality Videos
Even with the best content, a low-quality video can repel and give the viewers a bad experience. So ensure that your videos appear bright, beautiful, and professional before you upload them.
8. Interact With Fans
Creating content isn't all that you need to do. You should engage with your fans as well. Successful YouTubers continuously interact and engage with their fans. You can start this by replying to comments on your videos.
You can build an online community by trying Q&A with your audience, running contests, and quick takeaways. You can also engage in channels similar to yours by watching, liking, and sharing their content.
9. Collaborate With Brands
Collaborating with brands can help to extend your reach. Work with brands that portray your personality and are also relevant and useful to your audience.
10. Add CTA(call-to-action)
Include CTAs in your video to promote your YouTube channel. CTAs involve asking viewers to like, subscribe, or share your video. You can add CTA to your video descriptions, and video content, or mention it directly.
Use these strategies effectively to promote your YouTube channel, and in no time, you will be getting more subscribers!