Last updated Apr. 21, 2023 by Peter Jakes
Watching videos on the internet or via mobile applications may incentivize consumers. But, unfortunately, it's more of a buying reward site than anything else. We have outlined the 10 Money-Making Apps (#5 Will Pay You to Watch YouTube)
It's possible, though, to make some additional cash by viewing movies and doing market research surveys on the topic. In addition, a member's accumulated points may be redeemed for gift cards, air miles, or PayPal money.
Read also: 27 Best Money-Making Apps For Fast Cash
1. Zaarly
Individual sellers and buyers may use this app to find each other for tasks that must be completed. A Facebook login is required, as is the verification of personal information. Those needing a local service specialist provide customer locations and pricing ranges.
It is possible to start a dialog with the other party to agree on a price and payment method. Once a transaction fee has been paid to Zaarly, PayPal or ACH transfers may be used to make payments.
2. Panel App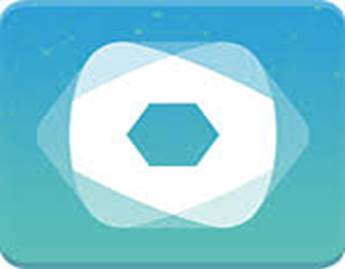 Stores and restaurants may use this Panel App to find new business locations. In addition, you may earn money or incentives in this manner.
Participating in location-based research in your region is what you'll be doing. In addition, you will get prizes if you enable the app to monitor you while you purchase.
3. Field Officer App
Using this Field Officer App, you may earn money by providing information about the places you visit. Depending on your work, you may expect to gain anything from $3 to $12 an hour. In addition, whenever a new job is posted in your region, you'll be alerted.
There will be a two-hour grace period for the first individual who accepts the position. PayPal is used for all transactions here.
4. EasyShift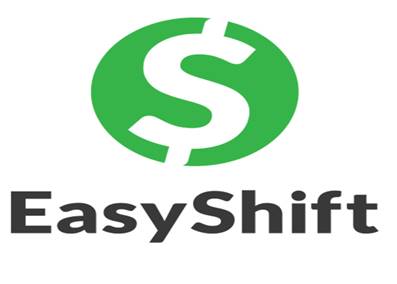 This software gives Assignments referred to as "Shifts," These include:
Taking photos,
Expressing views,
Noting the price of things.
The more jobs you accomplish in Easyshift,  the more likely you will get promoted and gain access to the higher-paying missions.
5. Reward Programs for Mobile Devices
Free services, watching videos, or posting about a business on your Facebook page are all required. In exchange for your participation, you may earn points that can be exchanged via PayPal.
The more people join up using your referral link, the more credits you'll get. You also receive a share of their profits of 10%. Reward programs will also pay you to watch YouTube
6. TaskRabbit
You'll be able to do a wide range of activities here and get paid. However, if you want to work as a TaskRabbit, you'll need to go through an extensive background check and an online video interview.
You may cash out by PayPal or have a cheque delivered after you have $25 in your account. Unfortunately, the app is only on android for now.
Search also: 50+ Best Money Making Apps of 2022
7. Cash King
You may make money using this Cash king to download new games in other free applications. When you view movies or do surveys, you may also earn money. PayPal or Amazon gift cards are accepted as payment methods in Cash king.
8. It's time to make money playing games!
Using Long Game, you may make money by viewing ads and acquiring and downloading new games. You must also create an account on certain websites before logging in. PayPal is also used for all transactions here.
Both iPhone and Android apps are supported.
9. GymPact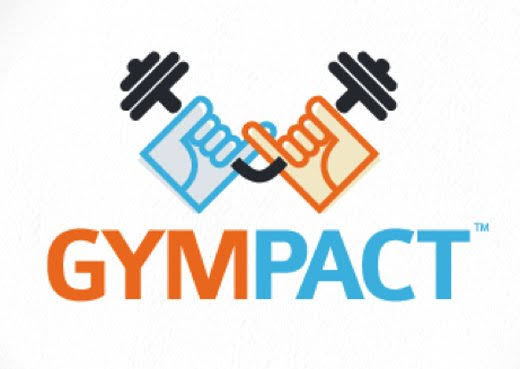 If your goal for the new year is to lose weight and get in shape, Gympact may help you stick to your commitment. This software has a financial reward system. Set a goal for how many days a week you'll work out, and use this app to track your progress.
10. Gigwalk
Using this Gigwalk, you may earn money by participating in enjoyable activities, including:
Snapping pictures of store displays,
Testing mobile applications,
Doing mystery shopping,
providing feedback on deliveries to get started.
You'll be the first to know when new positions become available in the region. Gigwalk pays through PayPal ranging from $6 to $220. In exchange for your time and opinions, Google will pay anyone up to $12 per hour.
What are we waiting for?
Take Away
Many of the world's biggest brands and corporations rely on individuals like you to provide them with valuable feedback about their products and services, and Google is helping them do just that.
Frequently Asked Questions
Is it possible to earn money by participating in internet surveys?
The Swagbucks online questionnaire program is one of the most popular and regular methods to get money online. Brands and other market research businesses contact Swagbucks users to participate in online surveys. Swagbucks pays its customers around $0.05 and $2.50 for completing the survey.
What are the best-paid surveys?
In-home product trials for usability tests are likely the most popular survey subjects, as are questions on the efficacy of commercials and movie trailers and the relative relevance of different product and service characteristics.
It's vital to remember that not all survey takers "qualify." For example, many often, researchers in the field of market research seek the views of consumers who fit a particular demographic or are actively shopping for a specific product or service.
Swagbucks
This software will award you at least a point in their rewards program even if you fail to qualify for a survey. "A scent for your thoughts," as they say.
What's the best way to maximize my earnings from internet surveys?
Take paid online surveys after you've checked your emails, watched your news feed,  watched your Snapchat tales, and perused your Twitter.
Swag
Sign up with Swag, verify your email address, and complete your profile to begin earning money from online surveys. Our new smartphone app allows you to take several surveys on the go.
Testing goods and services may generate revenue, but how?
Marketers and companies pay Swagbucks users to test out their goods and services.
Marketers often spend a percentage of the price of the product or service they're trying to sell.
In certain circumstances, corporations provide us with the product's price, such as paying for the first year of subscription for free.
With subscription services, it is common for marketers to provide a free trial period with the expectation that customers will continue to use their service after the trial period ends.
Don't miss: 45+ of The Best Apps For Saving Money