Last updated Mar. 12, 2023 by Jessica Green
If you have vintage vinyl records in your possessions, you can sell them for cash.
Although CDs and streaming services like Spotify have taken over the role of Vinyl records, you can still sell your record in cash.
Here are some ways to sell vinyl records for cash.
Used Bookstores
A popular place to sell your vinyl recording is at bookshops. Most bookshops purchase vinyl records for reselling purposes, hence they tend to give you a low price for your records.
Booksellers will pay you considerably less for a vinyl record. However, selling your record to bookshops will enable you to avoid the stress of advertising and shipping your vinyl records.
Discogs
Discogs is an online music store and community founded in 2000. This platform purchase and sell pieces of music in a variety of format.
On Discog, you can sell cassette tapes, CDs, DVDs, Vinyl records, and more.
To sell your vinyl records on Discogs, you need a functioning PayPal account. You can begin by listing your vinyl records on Discog after setting up a free account.
On Discog, the minimum price tag of a product is $10 and the maximum is $150. It charges you 8% of your selling price.
Discogs also offers an automatic pricing system that helps you to decide a selling price for a Vinyl.
CDandLP
Another online music marketplace is CDandLP.com. It has existed since 2001, almost as long as Discogs.
When you sell on CDandLP, you choose the price as well as the delivery cost of your Vinyl.
It offers an automatic pricing system but it isn't advisable to use
The money you earn from selling on this website depends on the number of sales you make.
How to Buy Vinyl Records for Reselling Purposes
When buying vinyl for reselling purposes, it is important that you buy it at a price that allows you to make a profit.
Flea markets, estate sales, garage sales, and online marketplaces like Craigslist enable you to find vinyl records at cheap prices.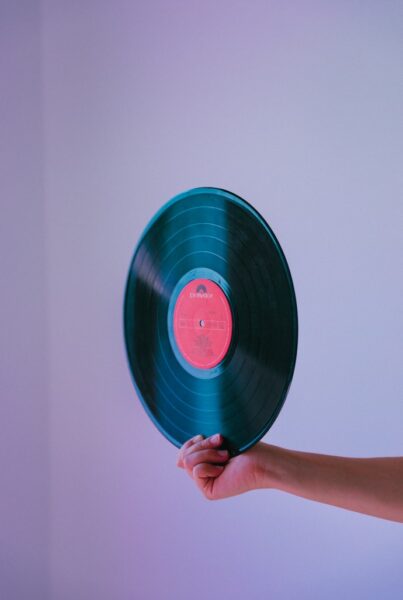 Frequently Asked Questions
Where can I sell vinyl records?
You can sell your vinyl records on Discogs, bookshops, and CPandLP. Both Discogs and CPandLP have made it easy to market your vinyl record to a wider audience.
How do I sell my records for cash?
You can sell your records as secondhand products on eBay or other online marketplaces.
How do I find out the worth of my vinyl records?
A variety of vinyl records have been released multiple times hence it is difficult to know the worth of your vinyl records. Visit the Discogs release page on Discog's official website and look in the stats section for the price worth of your vinyl.
Are my records worth anything?
Vinyl records sell for an average of $15 on eBay. The price of a vinyl record range from as little as 50 cents to as much s $50. All you need to do is find out the price worth of your record before selling it.