Last updated Aug. 11, 2022 by Jessica Green
If you have ever thought of selling your abundance of books, here are four sites where you can sell them for a high price.
These websites will enable you to list the books you intend to sell. They also offer good customer service, buyback deals, and fast payment.
How Much Can I Receive From Selling My Books?
The amount you can receive from selling books online depends on the type of books you sell. Old books are not likely to fetch much on the secondary market.
If you own a popular book, there's a high chance that it won't sell due to it being a common book. A college textbook will retain its value for a short period of time, but once it's an edition or two behind the current edition, its value will decline.
The value of a book determines how much you can make from selling it.
Four Best Sites To Sell Books
AbeBooks is a website that provides you with a great deal of flexibility when it comes to selling your books.
This website offers free shipping for each book you sell on its platform. It also has a subscription service that enables you to find the right clients and make profitable sales.
AbeBooks also provides resources that enhance your chance of selling large volumes of books.
Subscribers will have their books displayed on several websites, and they will also have access to a storefront that can be customized.
In addition, AbeBooks provides inventory management software that enables you to keep a record of the books sold.
Powell's Books
The online book retailer Powell's Books is an excellent choice if you want to sell a large number of books at the same time.
You can visit this online book company. Its headquarter is located in Portland, Oregon.
The fixed shipping cost of books sold at Powell's is $3.99. If your book costs more than $50, Powell's will offer free shipping.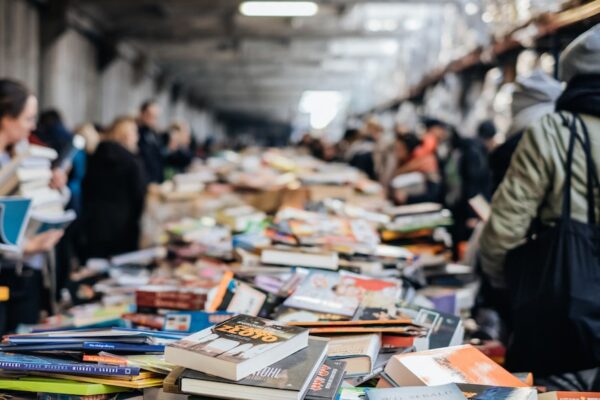 Amazon
Amazon is a reliable online marketplace to sell books. This platform offers you 80% of the initial purchase costs of the textbook.
If you create an Amazon seller account, you can place a price for your books.
Amazon provides a free delivery service for the books you place on its platform.
Amazon is a large online marketplace with millions of users who visit it on a daily basis, hence you'll easily find buyers for any kind of book you put up for sale.
BookScouter
BookScouter is a website that scouts the internet for book-buying websites that offer the greatest bargain for the book you intend to sell. It notifies you when it finds a suitable website.
BookScouter also identifies websites that offer shady book deals to booksellers.
Final Words
When selling your books online, avoid a peer-to-peer (P2P) transaction. This transaction, which has no need for an intermediary, will force you to pay shipping fees for each book you sell.
A website that sells books will cover the expenses of shipping since they ship large quantities of books.