Last updated Mar. 1, 2023 by Peter Jakes
Every season of the year, you spend money shopping! At the end of each month, it is estimated that you spend not less than $1700. But do you know you can recover double the amount you spend shopping online by adopting some genius money-saving hack that will earn you more cashback and saving?
To save on their online shopping, most people adopt coupon doubling– utilizing store-specific and product coupons to maximize savings.
This article has outlined the best shopping tips that can earn you a lot of cashback on your spending
This article doesn't talk about coupon doubling. Rather, it reveals a genius money hack that employs the same method used in coupon doubling. But this method is far more significant and offers a better beneficial outcome than coupon doubling.
Related: 30 Best Cashback Rebate Sites for 2022 (Don't Shop Without #1!)
Genius Money-Saving Hacks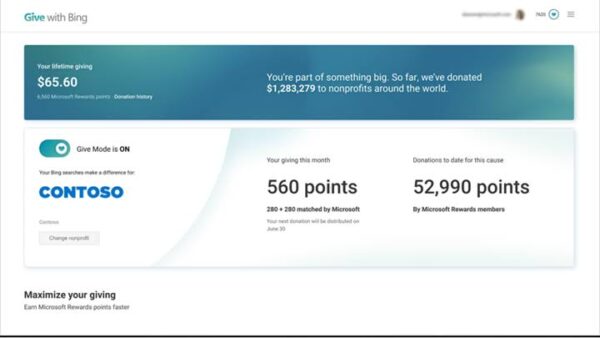 Microsoft reward program is a reward/loyalty program for Microsoft's Bing search engine. It compensates you for using the Bing search console rather than Google.
But what does this have to do with saving money? When shopping, you can use the Bing search console and be rewarded.
You can earn points for every inquiry you make on Bing. These points can be converted to cash or gift cards.
2. Get a Deal on Gift Cards
Before purchasing online stores, you can check out for best places to get discounted gift cards. With this discount, you can save money on every item you buy. For example, some stores offer gift cards with a 90% discount.
Buying and using these gift cards to make purchases will save you tons of money.
3. Get a Reward Credit Card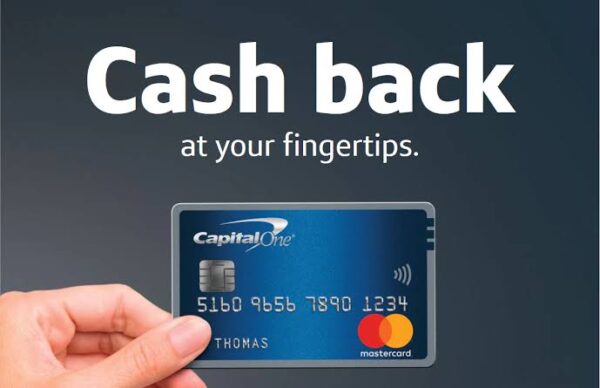 A reward Credit Card is a credit card that gives you cashback & rewards for your purchases when using your credit card.
This is a simple way to obtain a 1% – 5% discount on every transaction you make.
The following are some of the best Rewards Credit Cards:
Discover it® – Cashback Match: This credit card enables you to earn 5% money back on Amazon and Target purchases that exceed $1,500.
Each quarter you activate Chase Freedom®, you receive 1% unlimited cashback on all purchases and 5% cash back on purchases that exceed $1,500 in the total bonus category.
Obtain Exclusive Discounts
Another genius hack that saves money is promotional codes, coupons, special offers, and discounts.
Some mobile coupon apps enable you to find coupons for any type of product easily.
The following are some of the most popular coupon websites:
Coupons.com
RetailMeNot
SmartSource
Using coupons saves you cash on your purchases.
4. Join a Cashback Website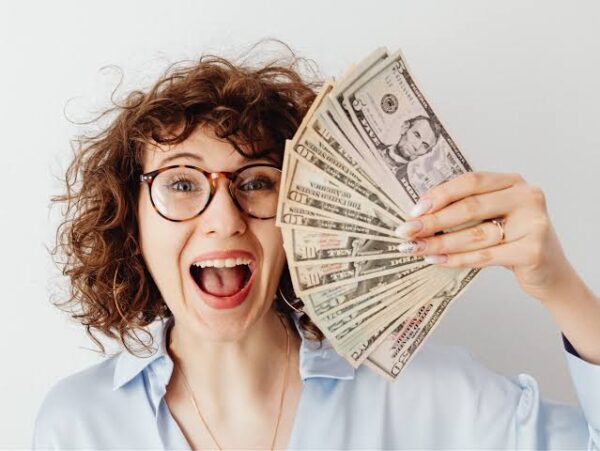 You could join an online shopping portal. Rakuten is legit and an example of an online shopping portal that gives you cash back for every dollar you spend through it, no matter how much you spend.
When you sign up for Rakuten, you can get a bonus. From there, you can get up to 10% cash back at stores like Macys.com,
Overstock.com and PetSmart.com are part of the program. The stores that take part and the rates at which you earn points change constantly, so it's always a good idea to check with Rakuten before buying something online.
You can also check out TopCashback, Swagbucks, and Ibotta, which are all similar cashback portals.
Ibotta is particularly popular because it includes an app that lets you earn cashback whether you shop online or in participating brick-and-mortar stores
The internet has countless cashback sites that give you 1% to 10% of your online purchases.
The following are some of the best cashback sites on the internet:
Rakuten
Swagbucks
Mr. Rebates
Stack Hack in 5 Steps
It's time to go shopping now that you've got everything in order. To optimize your savings and rewards, you'll need to put what you've just learned together.
Here's how to do it:
Step one: Research cashback sites (Do this on Bing to get extra points). Also, conduct all your online shopping on Bing.
Step two: Visit your favorite cashback shopping website and create an account. And go to the buying portal and purchase items. (Do this on Bing Search Console).
Step three: Browse & search for products to purchase.
Step four: Enter coupons/promo codes during payments.
Step five: Use gift cards or pay with your reward credit or debit card when paying for items.
5. Take Advantage of Store Price Matching.
Back-to-school shopping can be costly. Not only do you need to buy school supplies, but your children have probably outgrown a lot of their clothing.
Furthermore, your grocery bill fluctuates because you may buy different foods for breakfast and lunch based on convenience and your family's routine.
If you're in the market for new clothes or shoes, consider taking advantage of your state's tax-free weekend if one hasn't already passed.
Shopping at stores that price match can also be beneficial, especially if you can shop at stores closer to you and benefit from better pricing.
Remember that some stores' price matching extends beyond the date of purchase. For example, Target price match policy has a 14-day price match policy, so keep those receipts.
6. Shop Retailers Who Offer Lifetime Warranties or Excellent Replacement Policies.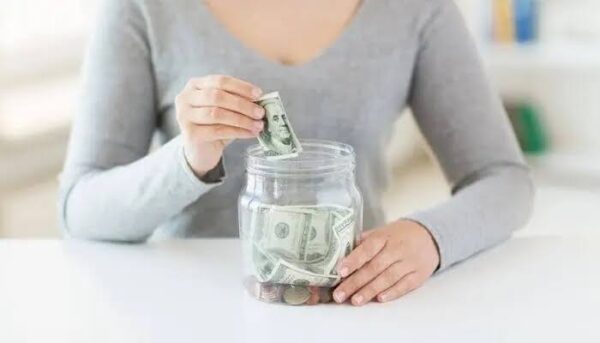 One way to save that many people overlook is to shop at stores with excellent replacement policies and, in some cases, a lifetime warranty on their clothing. This category includes brands such as Jansport, L.L. Bean, and Cat and Jack.
At first glance, the prices appear to be higher, but when you consider that you won't have to buy them again for a while due to the high quality, you actually save money in the long run.
Buying the more expensive, longer-lasting items may be worthwhile, especially if your children are older or you have children to whom you can pass clothing down."
7. Shop at Estate Sales, Flea Markets, or vintage Stores.
There are numerous ways to remain social and enjoy a common interest without breaking the bank.
Simply consider the most expensive element in your usual activities and recreate it on your own for a less expensive but no less enjoyable experience.
If you usually go out for brunch on weekends, pick a favorite brunch dish or two and make it together at home instead of going out.
If you enjoy shopping together, look for estate sales and opt for a second-hand experience rather than going to department stores. Sites like Poshmark is worth it for second-hand clothes. You'll be saving money while also helping the environment!"
8. Pay for Everything With your Credit Card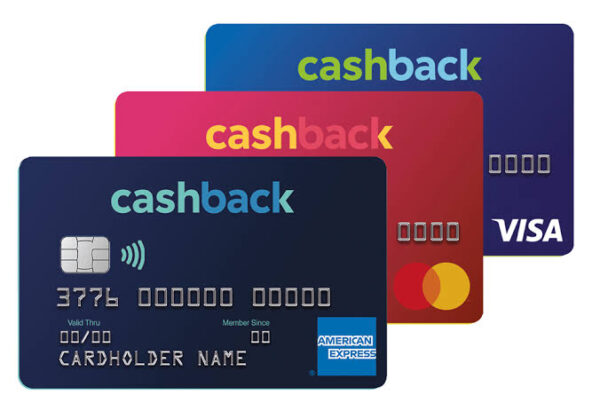 A final way to maximize your cash back is to use a cashback credit card for everything possible.
This includes daily expenses such as groceries and gas, but you should also focus on monthly bills such as utilities, insurance, rent, and other large monthly expenses.
Some people can even pay for daycare or college tuition with a credit card without incurring any additional fees, so this is also worth investigating.
If you don't want to keep track of bonus categories, the best option is a credit card with a flat reward rate on all purchases.
For example, the Wells Fargo Active Cash® Card earns 2% cash back on all purchases and comes with a good welcome bonus offer: After spending $1,000 in purchases within the first three months of account opening, you will receive a $200 cash rewards bonus.
Take Advantage of your Credit Cards
There's also the Citi® Double Cash Card, which earns 1 point per dollar spent (worth 1% cash back) and 1 point per dollar spent (worth 1% cash back) when you pay it off. However, no welcome bonus is currently available to new cardholders.
You'll earn significantly more cash back if you use a cashback card for most purchases, but you should never charge more to a credit card than you can pay off.
The key to using rewards credit cards responsibly is to treat them like debit cards and not to use them as an excuse to overspend.
You'll earn significantly more cash back if you use a cashback card for most purchases, but you should never charge more to a credit card than you can pay off.
The key to using rewards credit cards responsibly is to treat them like debit cards and not to use them as an excuse to overspend.
9. Register Your Credit Card With a Cashback App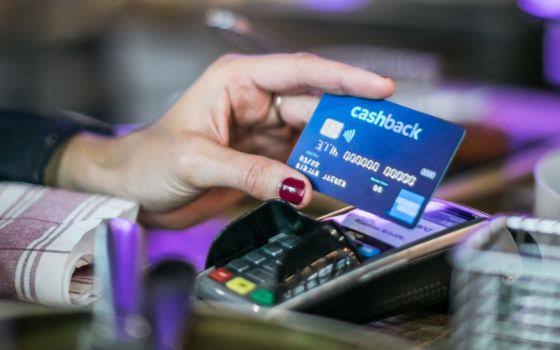 Some cashback apps award you more cashback when you register your credit card. Dosh is a good option in this space, and Drop full review shows that it is worth registering your credit card with.
You'll sign up for a free account with either app and connect your cards. Then, when you use a connected credit card to shop at a participating store, you'll automatically earn cash back in your rewards account.
You may also earn more bonus rewards with special in-app offers. With Dosh, you can transfer rewards to your bank, Paypal, or Venmo once you've racked up at least $25.
Redemptions with Drop also start at $25, and you can redeem your rewards at places like Amazon.com, Starbucks, and Netflix.
Other Genius Money-Saving Hack
Begin Your $5 Savings Plan
How often do you encounter a $5 bill? This could be one of the ways to make budgeting fun. If you use cash, you probably have it with you most of the time. So begin the $5 Savings Plan by saving any $5 bill you come across.
Put a $5 bill in a jar, a box, or even a cute piggy bank every time you get one. Keeping Up With Kelsey's Kelsey saved $200 in five months! How much do you believe you can save?
Set up a Coupon Browser Extension
Coupon browser extensions are frequently overlooked but are easy and legal ways to save money.
Here's the deal: no matter how hard you try to avoid unnecessary purchases, there will always be things you need to buy.
Coupon browser extensions such as Capital One Shopping and Honey can assist you in finding incredible deals on items you would have purchased anyway. And the savings are automatic once you install the extension.
Save Spare Change
When paying with cash, you almost always get change back with each purchase.
Saving your change instead of spending it is a great way to save money. Put your spare change in a jar after every purchase. Make it in a jar with a narrow neck so you won't be tempted to use it after you've placed it in your jar.
You can even get a change jar that counts your coins! If you fill a 2 liter with dimes, you should reach nearly $700!
Imagine how much money you could save if you were saving more than dimes!
Make use of a Cash Envelope System.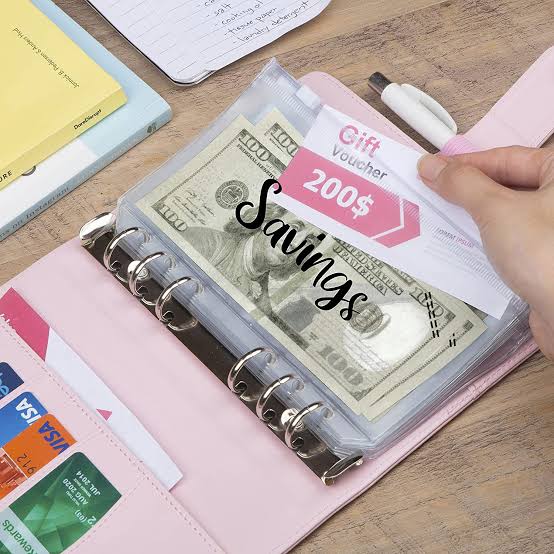 If you're familiar with budgeting, you've probably heard of the envelope system. The envelope system is an excellent method for saving money and budgeting where your money goes.
It works by allocating a specific amount of money to one category, for instance, groceries. When you shop for groceries, the only money you can spend is in your envelope. You cannot use your debit card to commit fraud.
As a result, if you only have a limited amount of money to spend, getting one of the best cash envelope system wallets will make you more selective in your purchases and avoid overspending.
Automate Your Savings
It can be excruciating to manually transfer funds from your checking account to your savings account and watch the balance decrease. It can be so unpleasant that you may decide not to save.
Consider changing your paycheck's direct deposit to deposit a portion into a separate savings account automatically by putting your savings money on autopilot. Then, you won't miss the money if you automate your savings because you won't see it.
You can also set up automatic monthly withdrawals from your checking account to savings.
Purchase Dollar Store Goods
Why spend a fortune at Walmart or Target when you can get cleaning supplies, medicines, food, and toiletries for a fraction of the price at the Dollar Store? Ziplock baggies, glass cleaner, and "Totally Awesome Cleaner" are among my favorite Dollar Store purchases.
Pick Up Small Jobs and Beat Your Salary
Savings can be a little bit harder when you have a full plate. Fortunately, there are numerous opportunities with other companies to do small amounts of work when you have free time. You can check out weekend jobs to make extra money.
Uber, Skipthedishes, and Door Dash allow you to work whenever you want, without regard for schedules or appointment times. Simply launch the app and work for as long as you want.
You can create a profile and set your price on the Rover app so potential customers can find someone to walk their dog, check on pets, or even have you stay the night to care for the animals.
This type of job requires a greater time commitment, but it can be a lucrative way to earn money. Unlike starting your own business, the company will handle most of the details for you — in exchange for a percentage of your earnings.
However, you will not be responsible for marketing, website development, or payment processing. For a busy parent, all of this may be worthwhile.
Are you Good at Something? Then, Get Paid To Do It.
Never do something for free if you're good at it. Maybe you like knitting or drawing. Perhaps you're just good at cleaning or enjoy taking long walks.
Turning skills and hobbies into side businesses is an excellent income supplement. In addition, people adore handcrafted items, especially during the holidays.
Marketing your items on social media as handmade and local is a smart way to get your name out there. However, you do not need to be crafty to start a business.
Walking dogs for money, babysitting, and cleaning houses are all ways to contribute to your budget while doing something you enjoy.
Related: 16 Best Cashback Rebate Sites for 2022
Bottom Line
If you want to get more money back from what you spend, you should know all the tips and tricks to help you make more money without putting in too much extra work.
There are many ways to get cash back on regular purchases and monthly bills, and not all require a credit card.
Still, you can often "double-dip" on rewards if you have a cashback credit card. For example, you might get a welcome bonus and other perks just for having the card.
In fact, one of the best ways to save money when you shop is to combine credit card rewards with online deals. Also, if you spend more on holiday shopping this year, you can use that to get a card's welcome bonus.
Frequently Asked Questions
Q: How can I save money immediately
You can save money immediately by Cancelling unnecessary spending immediately, signing up for a rewards program, and automating your savings.
Q: What gives cashback?
Most of the time, it's a credit card perk that gives the cardholder back a small percentage of each purchase over a certain amount. Cashback is also used to describe a debit card transaction in which the cardholder gets cash back on an investment, usually a small amount more than the cost of the item.
Q: Can I get Travel rewards with cashback?
Some credit cards, such as the Chase Freedom Unlimited®, let you use your cashback rewards to pay for travel. But not every card has this benefit. This isn't bad for people who stay close to home since they don't use travel rewards very often, if at all. But if you travel a lot, you might want to look into credit cards made for travelers and offer rewards that fit your needs.