Last updated Apr. 18, 2023 by Benedict Osas
If you are considering selling some of your used brand clothing, Poshmark is an excellent online marketplace. It provides a platform where you can find buyers needing used or resold designer clothes.
If you plan to sell on Poshmark, here's a review that lets you discover everything you need to know about Poshmark.
Is Poshmark About Used Clothing?
Yes. Well, Poshmark is a platform for both used and new clothing. It only accepts women, men, and kids' apparel and accessories. In most cases, it agrees with selling pet items, electronics, and home goods. Regardless, its main focus is on clothing.
While Poshmark allows the sale of used clothing, it will only give you the freedom to list your clothes if they are clean and in good condition.
All types of secondhand designer brands are accepted. All that matters is that it is in good condition. Some popular brands on Poshmark include Coach, Nike, Tory Burch, Michael Kors, Gucci, Adidas, and Chanel.
How Do You Sell On Poshmark?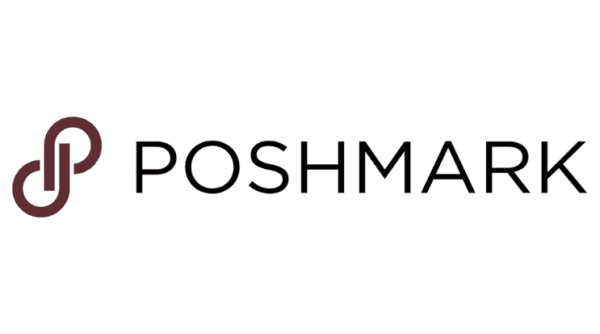 The process of selling on Poshmark is simple. Here's a step-by-step guide on how to sell clothes online on Poshmark.
#1. Create an Account on Poshmark
Selling on Poshmark is a simple process that can help you turn your unwanted items into cash. To get started, you'll need to create a free account by providing some basic information about yourself, such as your name, email address, and phone number. You can also link your account to your website and list items.
Creating an account on Poshmark is free. You'll also need to set up your payment information to receive payment for your first sale. And once your account is set up, you can begin listing the items you want to sell.
#2. Upload Photos of Your Items
This involves taking clear and well-lit photos of each item from different angles and in use to give buyers an idea of the size and condition of the item. Sending high-quality images triggers more sales.
It would help if you also took pictures of labels and defects to provide your buyers transparency.
#3. Add Product Description
It's important to write some descriptions of the items, making them as compelling as possible. This is your opportunity to sell your items, so take the time to write something catchy and convincing.
Tell your potential clients everything they need to know about your item: the size, color, brand name, style, washing instructions, and more. That includes relevant keywords to help potential buyers find your listings more easily.
Additionally, it's important to include measurements and note any defects to avoid any potential returns.
#4. Set Your Pricing
You should also set a price for the items. However, when it comes to doing this on Poshmark, it's important to remember that the platform takes a 20% commission on all sales.
With that in consideration, you should aim to price your items in a way that is both competitive and profitable for you. Poshmark makes you fix the original price of the item and the price you want to sell it for.
This allows the customer to know its real value. The price you set should meet the value of the item listed. To help you find the right price point, Poshmark offers an "Edit Price" feature that allows you to adjust your prices until you find the sweet spot.
#5. Apply Style Tags
In addition to pricing, you can increase your listings' visibility by adding style tags. These tags help potential buyers find your listings more easily when searching for specific items.
Using relevant style tags increases the chances of your items being seen by interested buyers. Once you have set your price and added any relevant style tags, it's time to publish your listings, as that's the final step before you can start making sales.
#6. Package and Ship Orders
Simply post your item and wait for the sales to roll in.
Once a customer places an order, Poshmark will send you an email with a free, pre-paid, pre-addressed shipping label. Print it out and insert it into your packaging. Shipping takes two days.
With Poshmark's user-friendly platform and wide audience, selling your items has never been easier.
Is Poshmark a Good Place to Sell Used Clothes?
Yes. Poshmark is a good place to sell your used clothes. Manish Chandra founded the online marketplace in 2011. Since its founding, it has grown to have over seventy million active users.
Trusted by millions, Poshmark has become one of the most popular marketplaces in the United States. It also operates in Canada, India, and Australia.
Poshmark provides a system that prevents your goods from getting lost in transit. When a customer orders your goods, you will receive a pre-addressed USPS priority mail shipping label for your item.
When Poshmark receives and scans your item, it will provide both you and the buyer with the product's tracking information. Then, when the customer gets their order, you can withdraw your earnings from the Poshmark platform via direct deposit or check.
If there's a problem with the order, Poshmark will request details from the customer and review the situation on your behalf.
Some Tips On How To Sell On Poshmark
#1. Sell on different marketplaces
While Poshmark is a great platform to sell on, it's not the only one. Many resellers find that selling on multiple platforms can help them reach more buyers and sell their items faster.
#2. Share Your Items Frequently
Sharing your items regularly is also important. When someone searches for an item, the results are usually sorted by "just shared," meaning that every time you share your item, it goes to the top of the list and is more likely to be seen. Therefore, I recommend sharing your closet at least once a day, if not more.
Remember, selling on Poshmark can be a profitable venture, but it requires effort and attention to detail.
#3. Conduct personal research
Selling on Poshmark can be a great way to make money, but doing your research first is important. This means understanding which brands and items sell best and pricing your items accordingly. If you price too high, you might not get any buyers; but if you price too low, you'll be leaving money on the table.
#4. Beware Of Off-Poshmark Transactions
It's important to note that transactions should always be done on Poshmark. For example, don't take the risk if someone offers to buy your item off the platform. It's against Poshmark's rules and could result in your account being suspended or terminated.
#5. Don't Forget To Ask Questions
Feel free to ask if you have any questions about an item you're interested in on Poshmark. For example, you can ask about the item's condition, its measurements, and whether it's still available for sale.
It's also a good idea to check when the item was last updated, as this can indicate whether the seller is still active on the platform. The last updated date is at the top of the listing, under the seller's name.
What is Bestseller on Poshmark?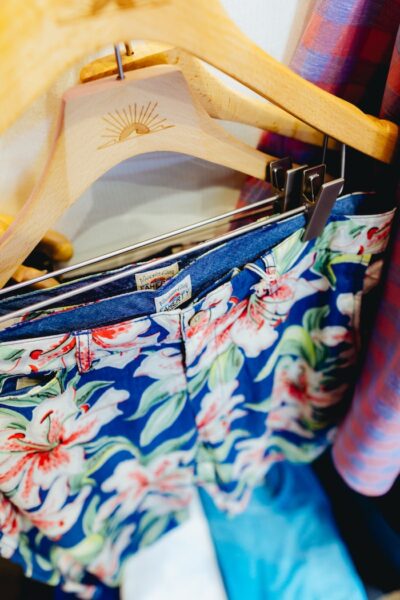 Regarding what sells best on Poshmark, it is mostly women's fashion items that are popular on the platform. Although you can sell other items, such as men's clothing, children's clothing, and home decor, most transactions seem to be for women's clothing.
It's important to note that not everything you list on Poshmark will sell, so it's essential to list items that are quite trendy and that people are actively searching for. Knowing what types of items are popular with buyers can help increase your chances of making a sale on Poshmark.
Is It Hard To Sell Clothing on Poshmark?
In terms of selling clothes on Poshmark, it's actually one of the easiest online marketplaces to use. The platform's modern interface makes it simple to upload photos and enter information about your items.
Poshmark is also well-known as the top fashion marketplace, with a large community of 80 million registered users. While Poshmark has expanded into other categories, such as home goods and electronics, most users are still focused on buying and selling clothes.
Is Poshmark Reliable to Sell?
Poshmark has proven to be a reliable site for selling clothes. And over the years, it has increased its popularity and is currently one of the best places to sell clothes in the United States.
Although Poshmark is known as a reliable and reputable platform for selling clothes, there are still many scammer buyers on the platform. However, there are various policies set up by Poshmark to address the issue.
Shipping your item to a buyer is protected by Poshmark if you use its pre-paid, pre-addressed shipping label. Poshmark states clearing the commission it gets from you to prevent payment issues. Your earnings will be made available after a buyer receives their order.
How Much Does the Average Poshmark Seller Make?
There's nothing like "an average amount made by Poshmark Sellers." The amount you make on Poshmark depends on the number of clothes you sell and the price of each item.
Since Poshmark allows its sellers to set prices for their items, the amount you make greatly depends on your selling price.
If you make sales under $15, Poshmark will claim a flat commission fee of $2.95. For sales above $15, Poshmark charges a 20 percent commission and leaves you with 80 percent of the earnings. This earning policy is quite straightforward.
On average, you can earn between $50 to $2000, but this depends on the number of clothes you list, the brand's popularity, the price of the item, and the margin it falls under.
Is It Worth Buying From Poshmark?
There are lots of benefits associated with being a buyer on Poshmark. So yes. It is worth buying from Poshmark.
Here are a few of the benefits of being a buyer on Poshmark:
Enables You To Negotiate Price: If you find a cloth you like that isn't within your budget, the Poshmark "make an offer" menu allows you to bargain prices with the seller.
USPS Shipping Label: Poshmark discounts shipping for buyers on its platform. For most items, shipping is free.
Easy and Straightforward: The purchasing process on Poshmark is fast and easy. All you need to do is search for the type of dress you want. The filter lets you select by price, color, and item condition.
Multiple Payment Options: Poshmark allows you to make payments via your credit card, Apple y, PayPal, and Venmo.
Multiple Designers Clothes and Authentication: Poshmark provides a service that enables you to check the authenticity of a cloth.
Buyer Protection: Poshmark offers various buyer protection policies for product returns and refunds.
Pros and Cons of Poshmark
In my opinion, Poshmark is a great online marketplace for selling items, but it has its own advantages and disadvantages.
Let's start with the pros of selling on Poshmark.
Pros
Firstly, listing items on the platform is free, and you only pay a fee once the item sells.
Secondly, it is easy to list items, and Poshmark has built-in customers who are actively searching for items to buy.
What's more? Trendy and designer items sell particularly well on the platform.
Additionally, Poshmark provides a shipping label, making it easy to ship your sold items.
Finally, there are many users and shoppers on Poshmark, giving you a wide audience for your listings.
Cons
However, there are also some cons to selling on Poshmark.
The 20% fee that Poshmark takes from all sales is higher than most other platforms you'll find.
Also, you are pretty much limited to selling only clothing, accessories, and home decor items on Poshmark.
Lastly, to make sales on Poshmark, you need to stay active and share your items with potential buyers.
Final Opinion
In summary, Poshmark is great for selling high-end clothes. The platform allows customers to like the items you list on your account, and it also allows customers to follow your closets for more. Shipping is easy for sellers as well.
Buying and Selling Clothes Online: How To Go About It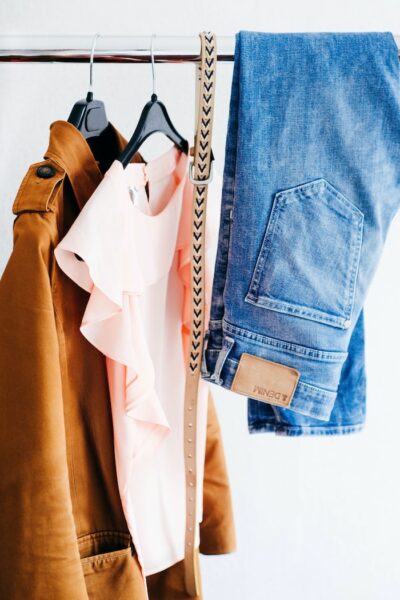 There are lots of online platforms for selling and buying clothes. With the widespread acceptance of "sustainability," many websites and apps now allow you to easily shop for used clothes from the comfort of your home.
If you also want to declutter your closet, many platforms are dedicated to selling clothes. Here's a straightforward process of selling clothes online.
Choose an online clothing store or platform and create an account.
List out your clothes, and create catchy product descriptions/photography.
Select a Payment Gateway: You can receive secured client payments with a reliable payment gateway.
Once you have listed your products, marketing is the next step. Marketing your items on social media opens you to more clients.
Alternatives: Other Best Places to Sell Clothes Online
There are many great places to sell clothes online. However, only some provide good commissions and a seamless sales process.
Here are the best places apart from Poshmark to consider if you intend to sell clothes online.
eBay: This online platform has over a hundred million active buyers. This platform enables you to sell anything and protects you in case of returns and payment disputes.
ThredUp

: This online marketplace is excellent for selling secondhand women's designer clothing. ThredUp will send you a "clean out kit" to fill up with the clothes you intend to sell. You can check my reviews here.
Depop: This social media app targets teenagers and people in their 20's. Hence, it's best for sellers with branded teenage clothing. You can list your clothes for free on this platform.
Tradesy: This platform provides a straightforward way to sell your clothes. Once you register and get verified, you must upload a picture of your clothes and start selling. Check out my Tradesy reviews here.
RealReal

: This is an online consignment store with brick-and-mortar locations in Europe. It's for selling designer clothes like Chanel, Celine, Prada, and more.
Vinted

: This platform boasts over thirty million active sellers and buyers. It's suitable for sellers selling secondhand branded clothes, bags, and footwear.
Mercari: With Mercari, you can easily upload pictures of the cloth you want to sell. It also allows you to decide the selling price of your product.
Some of The Best Ways To Sell Used Clothes
There are lots of ways to sell your used clothes. If you consider doing it old-school, you can set up a garage shop in your home and sell it to your neighbors.
Here are some of the best and stress-free ways to sell your used clothes.
To list your clothes on Craigslist, you don't necessarily need a create a Craigslist account. Unlike most online marketplaces, Craigslist allows you to list clothes for free and doesn't charge a commission.
All you need to do is set the Craiglist to your current location and create a post.
List it on Facebook Marketplace.
Facebook Marketplace enables you to list items that will be shown to your target audience. If you are a novice, Facebook will guide you through every process to follow.
If you are not open to selling your clothing online, you can directly visit a store and convince the owner to buy your used apparel.
Frequently Asked Questions On Buying And Selling Clothes Online
What is the secret to selling on Poshmark?
The secret to selling on Poshmark is Sharing. Sharing items from your closets and sharing items from other sellers' closets will bring engagement to your account and will enable more sales.
Why are there no bids for my clothes on Poshmark?
There are lots of reasons behind your lack of sales on Poshmark. When listing your item, avoid using stock photos in your item description. Instead, share items from your closet to boost engagement and reduce the prices of your items.
Is it worth selling on Poshmark?
Yes, Poshmark can be a profitable side hustle for those looking to make extra money by selling clothes and other items online. Some Poshmark resellers have made substantial profits, some even earning six or more figures.
Can Poshmark be used as a part-time job?
Selling on Poshmark can be a great part-time job for those looking to make some extra income. When you sell on Poshmark, you become a part of a community of 80 million registered users and have the opportunity to establish your own online resale business.
What is Poshmark's commission on sales?
Poshmark takes a commission of $2.95 for all sales under $15. For sales of $15 or more, Poshmark's commission is somewhat 20%, and you keep the rest of your sale.
Once the buyer has delivered and received your item, you'll receive your earnings from the sale minus Poshmark's commission.
Can you trust all Poshmark sellers?
Unfortunately, there are bad actors on Poshmark, and getting scammed as a buyer or seller is possible. As with any online marketplace, there are risks involved in shopping or selling independently, especially with high-value fashion items.
What brands sell well on Poshmark?
Top-selling brands on Poshmark lately include Louis Vuitton, Chanel, GUCCI, and vintage items from popular brands. In addition, sellers tend to use the actual brand when listing vintage items, which can increase their desirability and sales.
How quickly do items sell on Poshmark?
The speed at which items sell on Poshmark can vary significantly by category. For example, jewelry tends to sell quickly, with an average time to sell of just 1.8 hours, while skirts can take over 70 hours to sell.
Why aren't my clothes selling on Poshmark?
One common reason for slow sales on Poshmark is pricing items too high. To determine if your prices are too high, check sold listings of the same item and compare prices. Overpriced listings may deter buyers and make it more difficult to sell your items.
What should I be wary of on Poshmark?
As a buyer on Poshmark, be cautious of newly created accounts with no feedback, listings for brand new designer goods at very low prices, sellers who insist on transactions outside of Poshmark, unclear listing photos, and doubts about the authenticity of an item.
Is it faster to sell on eBay or Poshmark?
If you're wondering whether selling on Poshmark or eBay is faster, the answer depends on your priorities. However, if fast and easy payments are your top priority, then Poshmark is the way to go.
This is because Poshmark has a simplified shipping process that includes providing a shipping label and using USPS Priority Mail. Additionally, Poshmark offers free USPS boxes to make the process even easier.
Is it possible to get scammed on Poshmark?
Unfortunately, there is a risk of getting scammed on Poshmark, and two types of scams can occur. The first type targets the seller, while the second targets the buyer.
The latter type of scam often involves misrepresented merchandise, such as counterfeit luxury goods.
Will Poshmark refund me if I get scammed?
Poshmark has policies in place to protect buyers. If you receive an item that has been misrepresented, you have three days after delivery to report the problem in the Poshmark app or website with supporting photos.
If your claim is verified, Poshmark will send you a label to return the item to the seller and refund your payment.
What is the 30-Minute Rule on Poshmark?
The 30-Minute Rule on Poshmark is designed to help sellers make more sales on the Poshmark platform.
Here's what the 30-minute rule on Poshmark entails:
Share thirty items from your closet. When you share an item on your Poshmark account, it appears at the top of the feed of your customers/followers. This reminds your customers of you, and it also creates engagement.
Share 30 items from your feed. Then list and relist three items from your new items.
Follow back your followers, and new users and share back new activities with them within 30 minutes.
Welcome ten new followers
Follow Posh ambassadors