Last updated Dec. 9, 2022 by Jessica Green
If you are considering selling some of your used brand clothing, Poshmark is an excellent online marketplace. It provides a platform where you can find buyers in need of used or resold designer clothes.
If you plan to sell on Poshmark, here's a review that lets you discover everything you need to know about Poshmark.
Best Place to Sell Clothes Online
There are many great places to sell clothes online. However, only some provide good commissions and a seamless sales process.
Here are the best places to consider if you intend to sell clothes online.
eBay: This online platform has over a hundred million active buyers. This platform enables you to sell anything and protects you in case of returns and payment disputes.
ThredUp: This online marketplace is excellent for selling secondhand women's designer clothing. ThredUp will send you a "clean out kit" to fill up with the clothes you intend to sell.
Depop: This social media app targets teenagers and people in their 20's. Hence, it's best for sellers with branded teenage clothing. You can list your clothes for free on this platform.
Tradesy: This platform provides a straightforward way to sell your clothes. Once you register and get verified, you must upload a picture of your clothes and start selling.
RealReal: This is an online consignment store with brick-and-mortar locations in Europe. It's for selling designer clothes like Chanel, Celine, Prada, and more.
Vinted: This platform boasts of over thirty million active sellers and buyers. It's suitable for sellers selling secondhand branded clothes, bags, and footwear.
Mercari: With Mercari, you can easily upload pictures of the cloth you want to sell. It also allows you to decide the selling price of your product.
Best Way To Sell Used Clothes
There are lots of ways to sell your used clothes. If you consider doing it the old-school way, you can set up a garage shop in your home and sell it to your neighbors.
Here are some of the best and stress-free ways to sell your used clothes.
List It On Craigslist: To list your clothes on Craigslist, you don't necessarily need a create a Craigslist account. Craigslist allows you to list clothes for free and doesn't charge a commission, unlike most online marketplaces. All you need to do is set the Craiglist to your current location and create a post.
List it on Facebook Marketplace: Facebook Marketplace enables you to list items that will be showned to your target audience. If you are a novice, Facebook will guide you through every process to follow.
Visit a Thrift Store: If you are not open to selling your clothing online, you can directly visit a store and convince the owner to buy your used apparel.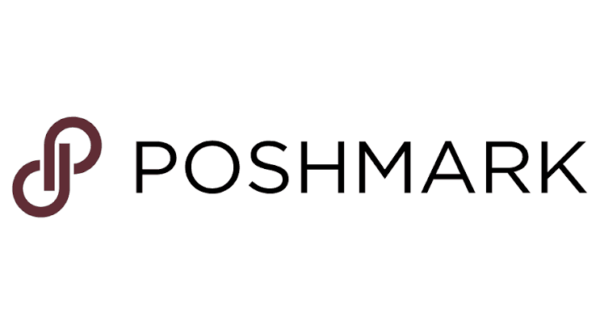 Is Poshmark Used Clothing
Yes! Poshmark is a platform for both used and new clothing. It only accepts women, men, and kids' apparel and accessories. In most cases, it agrees with the selling of pet items, electronics, and home goods. Regardless, its main focus is on clothing.
While Poshmark allows the sale of used clothing, it will only give you the freedom to list your clothes if they are clean and in good condition.
All types of secondhand designer brands are accepted. All that matters is that it is in good condition. Some popular brands on Poshmark include Coach, Nike, Tory Burch, Michael Kors, Gucci, Adidas, and Chanel.
Buying and Selling Clothes Online
There are lots of online platforms for selling and buying clothes. With the widespread acceptance of "sustainability," many websites and apps now allow you to easily shop for used clothes from the comfort of your home.
If you also want to declutter your closet, many platforms are dedicated to selling clothes.
Here's a straightforward process of selling clothes online.
Choose an online clothing store or platform and create an account.
List out your clothes, and create catchy product descriptions/photography
Select a Payment Gateway: With a reliable payment gateway, you can receive secured payments from your clients.
Once you have listed out your products, marketing is the next step to take. Marketing your items on social media opens you to more clients.
Is Poshmark a Good Place to Sell Used Clothes?
Yes! Poshmark is a good place to sell your used clothes. Manish Chandra founded the online marketplace in 2011. Since its founding, it has grown to have over seventy million active users.
Trusted by millions, Poshmark has become one of the most popular marketplaces in the United States. It also operates in Canada, India, and Australia.
Poshmark provides a system that prevents your goods from getting lost in transit. When a customer orders your goods, you will receive a pre-addressed USPS priority mail shipping label for your item.
When Poshmark receives and scans your item, it will provide both you and the buyer with the product's tracking information. When the customer gets their order, you can withdraw your earnings from the Poshmark platform via direct deposit or check.
If there's a problem with the order, Poshmark will request details from the customer and review the situation on your behalf.
What is the 30-Minute Rule on Poshmark?
The 30-Minute Rule on Poshmark is designed to help sellers make more sales on the Poshmark platform.
Here's what the 30-minute rule on Poshmark entails:
Share thirty items from your closet. When you share an item on your Poshmark account, it appears at the top of the feed of your customers/followers. This reminds your customers of you, and it also creates engagement.
Share 30 items from your feed
List and Relist three items from your new items
Follow back your followers and new users
Share back new activities within 30 minutes
Welcome ten new followers
Follow Posh ambassadors
Is It Worth Buying From Poshmark?
There are lots of benefits associated with being a buyer on Poshmark. So yes! It is worth buying from Poshmark.
Here are a few of the benefits of being a buyer on Poshmark:
Enables You To Negotiate Price: If you find a cloth you like that isn't within your budget, the Poshmark "make an offer" menu allows you to bargain prices with the seller.
USPS Shipping Label: Poshmark provides discounts on shipping for buyers on its platform. For most items, shipping is free.
Easy and Straightforward: The purchasing process on Poshmark is fast and easy. All you need to do is search for the type of dress you want. The filter enables you to select by price, color, and item condition.
Multiple Payment Options: Poshmark allows you to make payments via your credit card, Apple y, PayPal, and Venmo.
Multiple Designers Clothes and Authentication: Poshmark provides a service that enables you to check the authenticity of a cloth.
Buyer Protection: Poshmark offers various buyer protection policies in the case of product returns and refunds.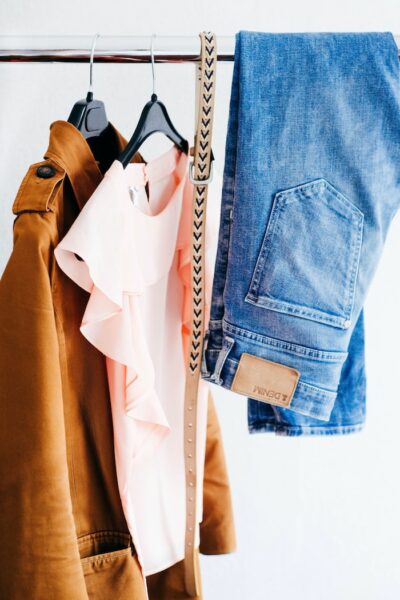 Is Poshmark Reliable to Sell?
Created in 2011, Poshmark has proven to be a reliable site for selling clothes. Over the years, it has increased its popularity and is currently one of the best places to sell clothes in the United States.
Although Poshmark is known as a reliable and reputable platform for selling clothes, there is still a good number of scammer buyers on the platform. However, there are various policies set up by Poshmark to address the issue.
Shipping your item to a buyer is protected by Poshmark if you use its prepaid pre-addressed shipping label. Poshmark states clearing the commission it gets from you to prevent payment issues. Your earnings will be made available after a buyer receives their order.
How Much Does the Average Poshmark Sellers Make?
There's nothing like "an average amount made by Poshmark Sellers." The amount you make on Poshmark depends on the number of clothes you sell and the price of each item.
Since Poshmark allows its sellers to set prices for their items, the amount you make greatly depends on your selling price.
If you make sales under $15, Poshmark will claim a flat commission fee of $2.95. For sales above $15, Poshmark charges a 20 percent commission and leaves you with 80 percent of the earnings. This earning policy is quite straightforward.
On average, you can earn between $50 to $2000, but this depends on the number of clothes you list, the popularity of the brand, the price of the item, and the margin it falls under.
Is it Difficult to Sell on Poshmark?
The process of selling on Poshmark is simple and straightforward. Here's a step-by-step guide on how to sell on Poshmark.
Create an Account on Poshmark: Creating an account on Poshmark is free. Once your account is created on Poshmark, you can customize your profile, link your account to your website, and list items.
Upload Photos of Your Items: Once your account is created, you can upload photos of the item you intend to sell. Sending high-quality images triggers more sales.
Add Product Description: Tell your potential clients everything they need to know about your item: the size, color, brand name, style, washing instructions, and more.
Set Your Pricing: Poshmark makes you fix the original price of the item and the price you want to sell it for. This allows the customer to know its real value. The price you set should meet the value of the item listed.
Package and Ship Orders: Once a customer places an order, Poshmark will send you an email with a free, pre-paid, pre-addressed shipping label. Print it out and insert it into your packaging. Shipping takes two days.
Conclusion
In summary, Poshmark is great for selling high-end clothes. The platform allows customers to like the items you list on your account, and it also allows customers to follow your closets for more. Shipping is easy for sellers as well.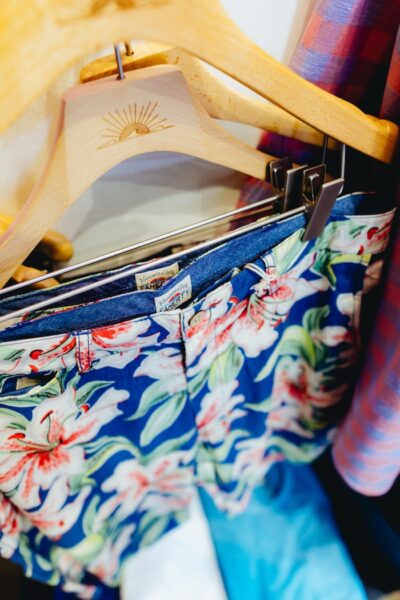 Frequently Asked Questions On Buying And Selling Clothes Online
What is the secret to selling on Poshmark?
The secret to selling on Poshmark is Sharing. Sharing items from your closets and sharing items from other sellers' closets will bring engagement to your account and will enable more sales.
Why am I not making sales on Poshmark?
There are lots of reasons behind your lack of sales on Poshmark. When listing your item, avoid using stock photos in your item description. Share items from your closet to boost engagement and reduce the prices of your items.