Last updated May. 3, 2023 by Charles Zemub
Buzzsprout Review
Overview: Buzzsprout Review
This unbiased review will provide you with a birds-eye view of what Buzzsprout is all about, the features, pros and cons, and the cost of this podcast host.
Whether you are planning to ditch your current podcast host for another or you are just starting your podcasting journey? Make sure you read till the end!
For aspiring podcasters who are just getting started, let's get acquainted with Buzzsprout's background view.
What Is Buzzsprout?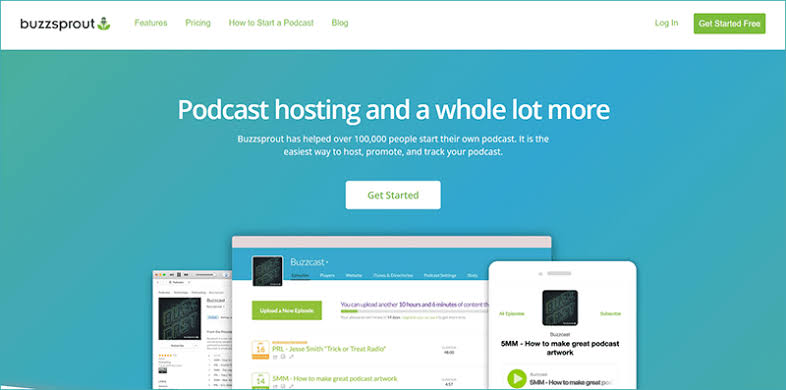 Buzzsprout is a popular podcast hosting provider that was founded way back in 2009. Since then, the company has experienced rapid growth and currently stands as one of the best podcast-hosting providers around the globe.
Their podcast hosting services are trusted by over 100,000 loyal customers and the number keeps climbing higher daily.
The podcast host's success is due to its creator's passion for developing the platform which is why the platform is very intuitive, user-friendly, and comes with a suite of essential features that make podcasting easy.
Buzzsprout isn't your regular type of podcast host, it's an all-in-one solution that offers all you'll ever need for a successful podcasting career. From creating and hosting your podcast to marketing and monetizing it, Buzzsprout got you covered.
Who is Buzzsprout for?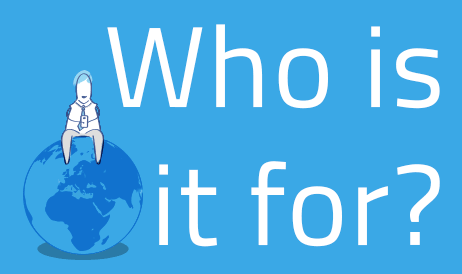 Generally, Buzzsprout is suitable for all podcasters the level notwithstanding, but specifically, great for beginner podcasters.
The podcast hosting provider has an easy-to-use interface, with no ads on the platform, and you won't have to worry about dealing with industry jargon like multiple file-formats, ID3 tags, and RSS feed management.
With Buzzsprout, anybody can create, manage, and run their podcasts easily without having any prior tech knowledge.
How to Start Using Buzzsprout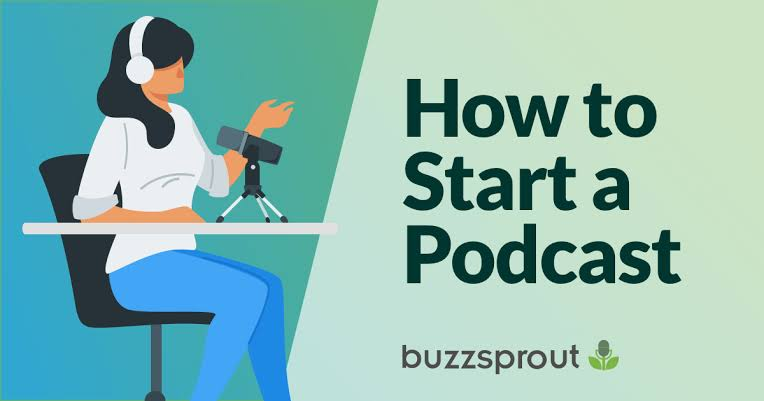 The first hurdle almost all beginners have a hard time crossing is creating their first podcast. But for experienced users, that is not the problem, switching from one podcast host to another is. Buzzsprout does a great job solving these problems for its customers.
1. Beginner Podcasters: Creating A New Show
Just starting your podcasting journey, I'll recommend you test Buzzsprout's services by choosing the free plan before later opting for the paid plan. Although you can host live shows with the free plan and your show gets automatically deleted after three months, it's one way of testing the waters with Buzzsprout.
To create your first podcast with Buzzsprout, you'll need to sign-up for an account on their webpage. On their homepage, click the signup button and fill out the required information. Buzzsprout's signing-up process is simple and there's also a guide if you need any help—you won't have any problem.
Once you've finished the registration process, you can now proceed to record and upload a podcast episode. Before completing the upload, you'll be required to add some metadata such as episode number, time of release, description, and so on.
Make the description exciting and compelling, it's very important if you want to attract and keep people tuning in to your podcast.
The next step is listing your podcast episodes on major directories. To do this, click the "Directories" tab on your account dashboard and select from the wide range of options available.
Some of the available options include Spotify, Apple Podcasts, Google Podcasts, and Stitcher. After this, just click the "submit" button and you're done! Create your first podcast with Buzzsprout!
2. Experienced Podcasters: Migrating to Buzzsprout
Previously, moving from one podcast host to another is very hard and stressful but Buzzsprout has made an effort to simplify this process limiting the process to a few simple steps.
Start by creating an account with Buzzsprout. Before starting the sign-up process, you'll have the option to choose whether you're just getting started or have an existing one.
Click on the second option, after this, you'll be presented with a search bar to search for your existing podcasts. The default 'search platform' is iTunes but if you don't have your podcast in iTunes directories, use your RSS feed instead.
This process will automatically import all your previous podcast episodes onto Buzzsprout's platform. In case you signed up using the free plan, you only get to upload two episodes so I'll recommend you subscribe to a paid plan from the start.
The metadata of all your previous podcast episodes is automatically filled by Buzzsprout. All that's left is for you to redirect your RSS feed to that of Buzzsprout.
This isn't as hard as it seems, just replace your existing RSS feed from your existing hosting service with your new Buzzsprout RSS feed. Buzzsprout supports migration from major podcast hosting services such as Blubrry, Libsyn, and PodBean.
Please note that it takes around 15-30 days for your RSS feeds to be updated. Continue with your previous hosting service up till one month after the migration process has been completed.
Switch to Buzzsprout services now to take your podcast to the next level!
Buzzsprout's File Auto-Modification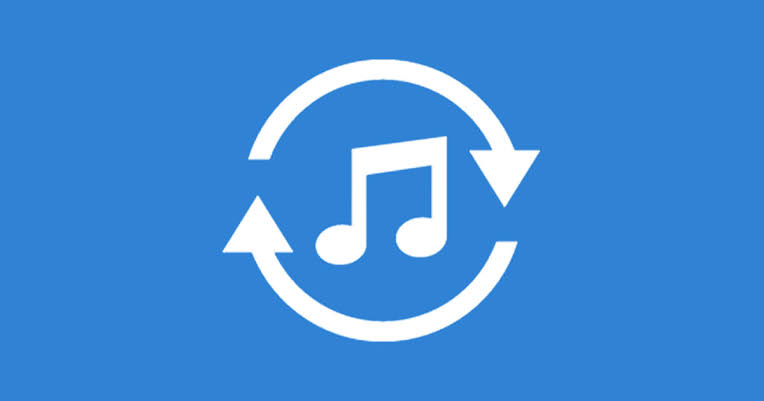 Buzzsprout's shining point is its automated file-modification feature. This feature has been greeted by users with both praise and criticism.
How does this feature work and what does it do?
Simply put, each time you upload content on Buzzsprout the file auto-modification features will automatically convert the audio file into a mono MP3 format and bitrates of 96kbps for the free plan. This feature has lots of benefits and drawbacks which I'll be explaining next.
Users with experience in sound editing know the importance of keeping their audio file settings the same as their shows require. Any changes to this will defeat the entire purpose of editing the audio file.
When you subscribe to their paid plan, you are able to upload audio files with bitrates up to 192kbps. This is enough for audio files having lots of music and complex sounds, which makes it ideal for professionals.
The problem with this auto-modification feature is that majority of users don't have any knowledge about sound editing and design. So, they see this feature as a tool that does the editing for you.
Buzzsprout Features
Buzzsprout comes with lots of essential features fused seamlessly on one platform for all your podcasting needs. These features are what make Buzzsprout stand out from other podcast hosts in the business.
Here, I'll be explaining all you need to know about some of these features before you decide to pay for their podcast hosting service.
1. Free Website Included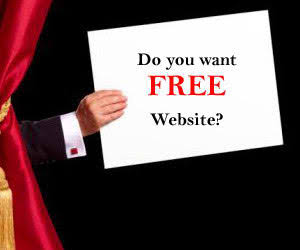 To gain ground as a podcaster, having a website where you can showcase your podcasts is a necessity. This not only makes you look professional but also gives your podcast channel more credibility. Buzzsprout knows the importance of having an online presence and they've done a great job covering this in the offerings.
Buzzsprout offers its users a free basic website for you to host their podcast shows. You can leverage your website and redirect your visitors to your podcasts in various directories like Apple Podcast and Spotify.
Although the website that Buzzsprout offers doesn't allow much functionality and customization, it's enough to get things rolling. For more functionality and customization, use website builders like Weebly, Wix, or WordPress.
For WordPress users, there is a Buzzsprout plugin that allows you to easily add your podcast episodes to your website.
2. Auto-transcription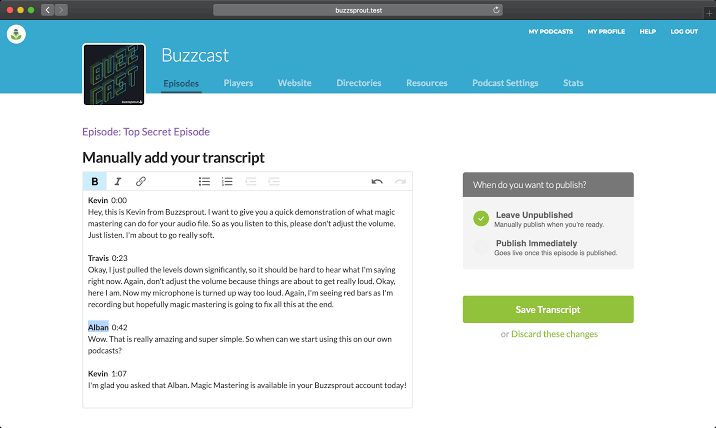 Most beginner podcasters make this mistake; you create and upload some podcast episodes on your website, podcast host, and directories then you sit back expecting the audience to be pouring in. Gaining visibility and an audience requires a lot of work, especially from famous search engines.
You have to work on increasing the visibility of your podcasts to search engines. A useful technique to help gain more visibility is transcribing your content, search engines show more preferences towards podcasts with transcription than those without.
Buzzsprout handles the transcription process for its user with their automatic transcription services using a third-party service "Temi" an automated transcription system for this. Your transcription text would be delivered to your email after the process has been completed. Note that Temi charges $0.25/minute.
3. Monetization Facilities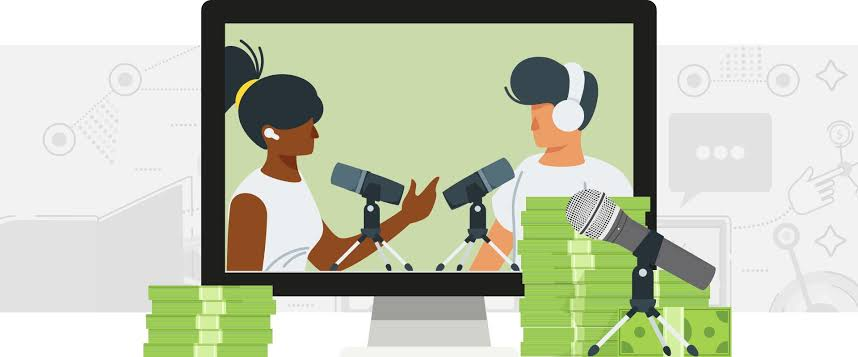 Making money from podcasts is a struggle for many podcasters, Buzzsprout makes an effort to solve this problem through its affiliate marketplace to connect its users with various affiliate programs.
Click on the "Resources" tab on the dashboard to get to access the affiliate marketplace. You will be required to provide some basic information before getting into the program. After the sign-up process, you'll be able to collaborate with brands like Allswell, Instacart, and others.
Following approval from the brand, your affiliate link is automatically added by Buzzsprout to your podcast episodes' descriptions. This saves you lots of time that would have been wasted manually inserting your affiliate link.
4. Submit to All Podcast Directories and Platforms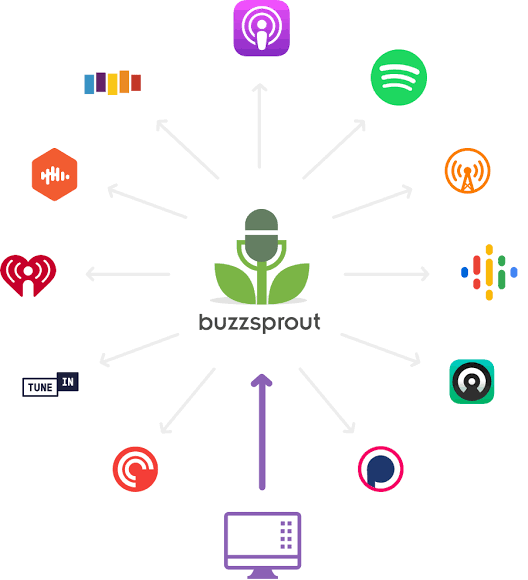 Creating great content is meaningless if no one gets to listen to it. Buzzsprout helps its users with this aspect through a simple-to-use feature that helps your podcast episodes get listed on major directories and platforms. This feature automatically adds your podcast episodes to over nine major directories.
The nine major directories that Buzzsprout gets your podcast listed on include:
Amazon Alexa via Anypod
iHeart Radio
Listen Notes
Pandora
TuneIn Radio
Spotify
Stitcher
Google Podcasts
Apple Podcast (iTunes
Apart from these major directories, there is also the option of using Buzzsprout's feed to add your shows to niche-specific directories.
Good Read: 25 best podcast hosting platforms( plus free options)
5. Magic Mastering
Monetizing your podcast depends majorly on the amount of engagement (numbers of listeners and downloads) your podcast episodes get. To attract and keep more listeners in your audience base, you need to be able to produce high-quality audio files consistently.
Before you can get your podcast listed on major directories like Apple Podcasts, there is a certain level of sound quality you are required to produce.
With this in mind, what Buzzsprout's Magic Mastering does is help you comply with these podcast directories' requirements. This feature is better suited for podcasters who don't know the industry standards or don't have any sound editing experience.
This feature is automated, which means the conversion and re-encoding of your podcasts to meet the industry standard is handled by the tool.
6. Dynamic Content – Automatic Pre-Roll and Post-Roll Insertions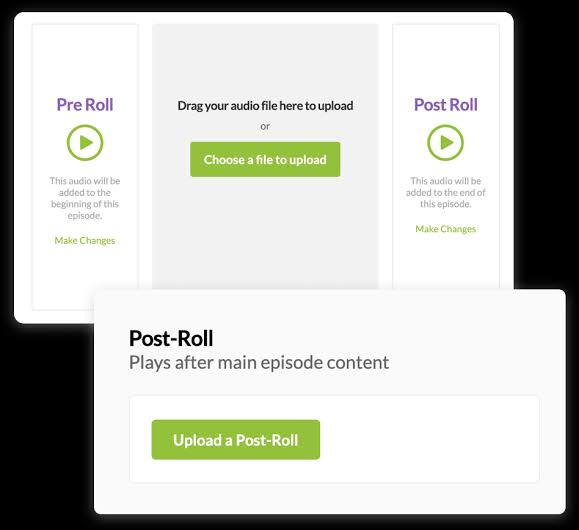 Taking a cue from its name, Dynamic Content lets you include special content (mostly ads) in your episodes, both previous and present. How does this work exactly?
For example, a sponsor approaches with an offer to promote a product or service on your podcast. This feature allows you to include ads informing your listeners about the product you're promoting in all your episodes.
The most impressive thing about this feature is that it automatically adds the ads not only to your present episodes but your past and future episodes without you having to do any editing.
Some other creative ways to make use of this feature include:
Promote Giveaways
Send Holiday Wishes to your listeners
Publicize your Social Media
Announce Special Events
7. Add Audio Players to Your Website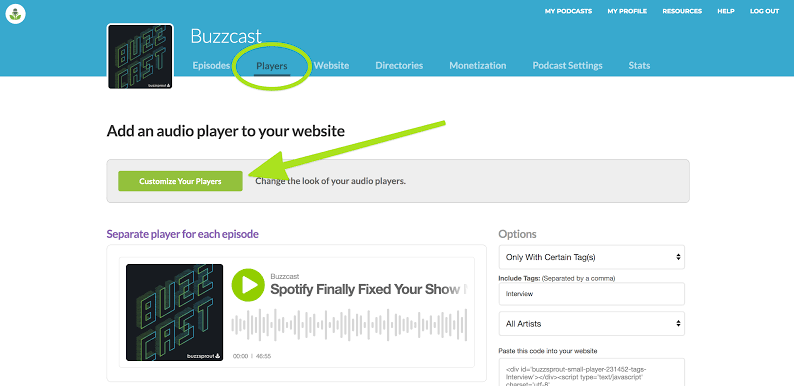 Buzzsprout makes it easy for you to add an audio player to your website. The audio players available all have varieties of versions that are easily customizable to blend with the background design and color of your website.
Audio players available on Buzzsprout include:
Individual Episode Player – This player only allows you to embed one episode specific to a particular topic on a page, for example, adding one of your podcast shows to a blog post. You don't have to update the episodes embedded by this player because it's specific to the page.
Single Episode Player – This player is very similar to the previous player except that Single Episode Player updates the embedded episode with your latest uploads on Buzzsprout. This player is better suited for landing pages where you want your recent uploads to be instantly seen by visitors.
Multiple Episode Player – This player also automatically updates your website content with your latest upload on Buzzsprout but that's not all. With this player, you can embed more episodes on a single page. You can use this player for podcasts or websites that have many sub-categories.
8. Analytics Tools
Having detailed information about your podcast's engagement is critical to the success of your show. Buzzsprout knows this, that's why they offer users an impressive analytics tool that gives you a bird-eye view of your podcast's statistics.
Buzzsprout's analytics data available to users include:
Location – You get to see where most of your audiences are from which can help you better schedule the time (based on geolocation) for the release of your episodes.
Technology – This includes details about the type of apps or devices that most of your audience is connecting with your podcast with. This can come in handy when planning your promotional strategies.
Episode Downloads – This shows you how many people downloaded a particular episode. This can help you determine the types of episodes that get the most engagement.
Podcast Overview – Gives you a quick view of how your podcast is performing generally.
9. Customer Support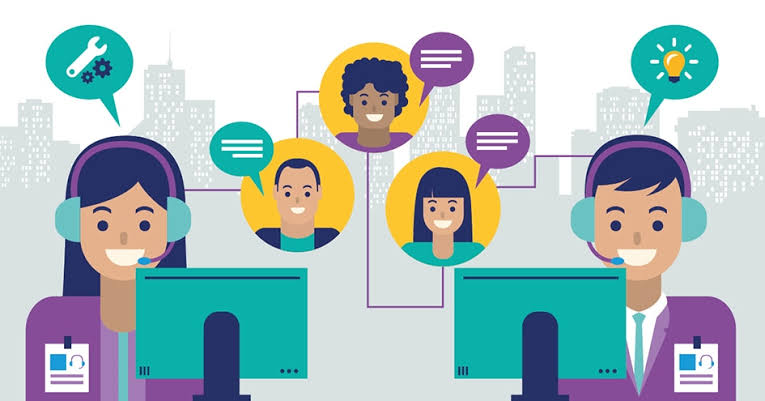 Notwithstanding how great a podcast host you are, chances are that you will always run into a problem, either technical or manual. The level of customer supports a podcast hosting company is offering should be one of the key criteria you use to determine your choice of podcast hosting service.
Buzzsprout offers the industry-standard level of customer support which comprises a team of reliable professionals ready to take you on your requests.
They offer support through email, articles, guides (available on their website), and a dedicated Facebook group to assist you with anything related to podcast promotion.
The review by users about their customer support service speaks volumes about how good they are. Another piece of evidence backing this up is the 97% approval rating left by users about their customer support service on their website.
Buzzsprout Promotion Tools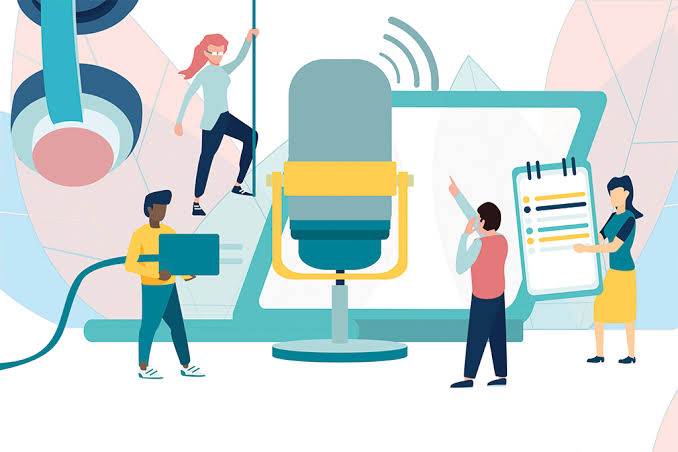 Buzzsprout comes with lots of promotional and marketing features that increase the exposure of your podcast episodes to the world. These features are essential for newcomers to the world of podcasting who needs a lot of promotion at an early stage. Some of these tools or features include:
1. Visual Soundbites
Visual Soundbite is an essential feature that any podcast hosting provider should have. This tool allows you to create short videos in the form of trailers from your podcast episode. You can use these videos during your social media promotions, they are great for attracting audiences to your podcast.
Setting up a visual soundbite is not as hard as it sounds. You select the parts of the audio you want to feature in your soundbite, organize and sync them with a complimentary video, and boom it's all set!
Videos are attractive and command higher click-through rates than audio, text, or any other content format. With soundbites, you can annex the power of visual promotions for your podcast.
2. Chapter Markers
Chapter markers help podcasters break down long podcast episodes into "segments" or "chapters" under a specific topic. This feature gives your audience listeners a flexible choice on the part of your podcast episode that they listen to.
Although you can add these markers while editing your podcast, Buzzsprout makes an effort to make it achievable on their platform.
3. Distribution Features
Buzzsprout integrates seamlessly with different social media sites and they have social sharing tools that allow you to promote your podcasts on popular social media platforms. Some tools allow you to generate, copy, and add email links to your promotional campaigns.
Buzzsprout Pricing Plans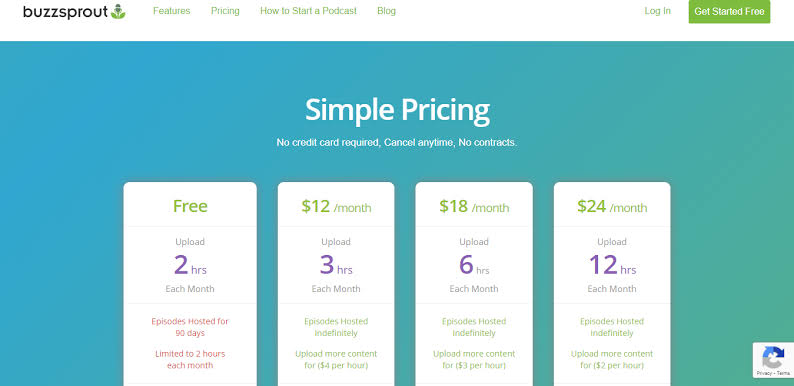 Buzzsprout pricing is very simple and straightforward with no hidden charges whatsoever. They currently offer the users four pricing plans to choose from. Their pricing model is based on the hours of the content you can upload. A breakdown of their pricing plans includes:
1. Free Plan
This plan is free but riddled with lots of limitations. You can only upload 2 hours of content monthly and the episode is automatically deleted after a period of 90 days.
The free website that comes with this plan has ads included and you'll have to upgrade to the paid plan to remove them.
Surprisingly, there are no limitations on the number of team members you can add and advanced user statistics is available on this plan. This plan is better suited for new podcasters who are just getting started but for pro users, not so much.
2. $12/Month Plan
Here, you get an additional 1-hour audio upload per month plus the 2 hours in the free plan. That's 45 minutes per week which is moderate for starters. If you need more audio upload hours, it will cost you an extra $4 per hour and you can purchase as much as you need.
This plan gives you all the features and benefits that come with the free plan plus unlimited hosting.
3. $18/Month Plan
This plan gives you a 6-hour audio upload per money plus all the features and benefits that come with the previous plan. You can get more audio upload time on this plan for a discounted rate of $3/hour.
4. $24/Month Plan
This is Buzzsprout's most expensive plan and the upload limit is pecked at an incredible 12 hours per month. If you need more hours, it'll only cost you just $2/hour. This plan is more suitable for professional audio programs and full-time podcasters who post content daily.
To get a detailed breakdown of Buzzsprout's pricing, click here to check their full pricing list!
Conclusion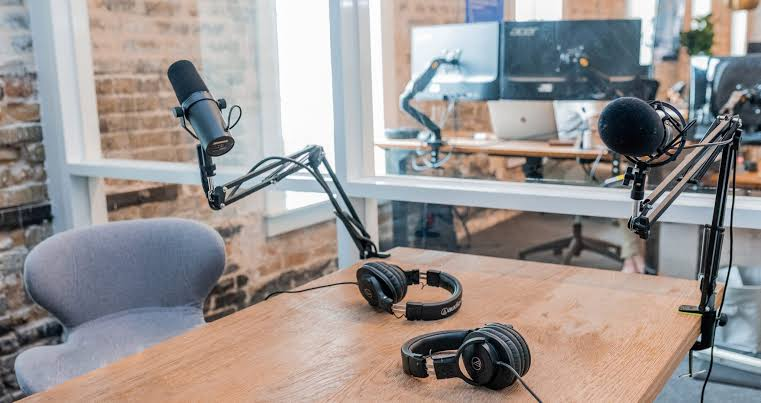 Buzzsprout is a kind of one-size-fits-all type of podcast hosting provider, you get the simplicity and intuitiveness that makes podcasting easy for new podcasters and advanced features and tools for pro users.
The platform also helps you with marketing your podcast which is one of the most difficult things in podcasts. There's also their affiliate program that pays you in the form of Amazon gift cards when you refer someone to the platform.
Keep in mind that Buzzsprout isn't perfect, it has its flaws and shortcomings but when it comes to leveling the playground between newbie podcasters and the pros, Buzzsprout is one of the best choices.