Some of the links in this article are "affiliate links", a link with a special tracking code. This means if you click on an affiliate link and purchase the item, we will receive an affiliate commission.
The price of the item is the same whether it is an affiliate link or not. Regardless, we only recommend products or services we believe will add value to our readers.
By using the affiliate links, you are helping support our Website, and we genuinely appreciate your support.
Last updated Sep. 28, 2022 by Jessica Green
Do you want to get compensated for sharing your opinions on a topic? If yes, you should join online focus groups.
Most online focus groups pay their participants over $50 for participating in a topic. This article highlights 11 legit focus groups that will pay you real money.
What is a Focus Group and How Does it Work?
Focus groups are groups organized by research companies. Focus groups are created by companies in need of vital information and data. The information gotten from focus group meetings enables businesses to develop better products and marketing plans.
Focus group meetings can be conducted online or in physical locations. If you get accepted into a focus group, you will be required to share your opinion on a topic you're familiar with.
Most research companies accept experts to join their focus groups. If you get accepted into a focus group, the amount you're paid will depend on your contributions and the minutes you spend on a topic.
A focus group consists of various individuals. In a focus group, you will be made to interact with individuals that share the same interest as you.
11 Legit Focus Groups Near You
1. NYU Research Studies: This is the research lab of the Psychology department at New York University. It conducts studies related to psychology.
2. Usability Sciences: They conduct usability tests, focus groups, and other research studies.
3. Indy Focus: This focus group has no criteria for choosing its members. However, their focus group consists of individuals with an interest in healthcare.
4. 20|20 Panel: Most of their studies are conducted online. They also conduct focus groups in physical locations.
5. FocusGroup.com: In addition to in-person focus groups, this platform also organizes webcam focus groups, telephone interviews, online surveys, mystery shopping assignments, product placement studies, and more.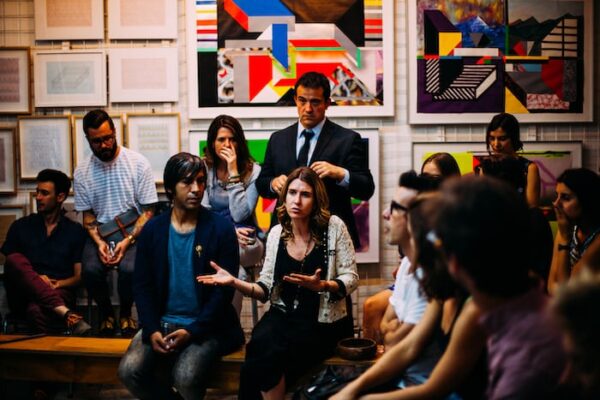 6. Inspired Opinions
Inspired Opinions is a product of Schlesinger Associates – a company that has been doing market research for over 40 years. Besides in-person focus groups, they also organize online and on phone studies.
7. Plaza Research: This focus group organize one-on-one interviews, usability testing, telephone, and web-based surveys
8. Probe Market Research: This company was established in 2005. It specializes in mystery shopping, product trails, usability testing, gang sessions, and focus groups.
9. Savitz Research: To become a member of a focus group on this platform, you have to fill out a form. You must include personal information about yourself to get accepted
This platform conducts its studies in major US cities, Europe, South America, Canada, and parts of Asia.
10. FocusPointGlobal: This platform conducts focus groups in physical locations. The places it organizes its meetings include Boston, Chicago, Columbus, Dallas, Kansas City, Los Angeles, Minneapolis, New York City, Philadelphia, Phoenix, San Francisco, and St. Louis.
11. Hagen Sinclair: This platform adopts a focus study format like in-person interviews and telephone interviews.