Last updated Mar. 7, 2023 by Jessica Green
Although Craiglist is a popular platform for buying and selling stuff, there are lots of other things that go on in it.
It's also known as a secret place to get freebies. On Craigslist, you can discover anything from free furniture to free clothes, books, and even beds. You need to look at the right sections.
Here we reveal the proper guide to finding free stuff on craigslist and hacks to get freebies.
Step 1: Visit the Craigslist Page for your City
Almost every city in the United States has its page on craigslist. Simply type in the name of your city in Craigslist's search menu and join the community.
Craiglist's search menu is accurate. So you'll likely find your city's page without going through any hassle.
Step 2: Locate the "For Sale" section
Once you have located the city's page on craigslist, find the section that says "For Sale." This section also has a sub-section titled "Free."
Once you click on the "Free" menu, you will be redirected to a page listing free items available to people in your city.
Step 3: Sort Through the Results
Once redirected to the new page, you will find tons of freebies available for pickups. Browse through the section to find what you need.
If you can't find an item, use the search button on the "Free Item Page." This button will narrow down the products and provide you with your desired item.
Most items on the craigslist free page usually include sofas, toys, books, furniture, TVs, firewood, and more.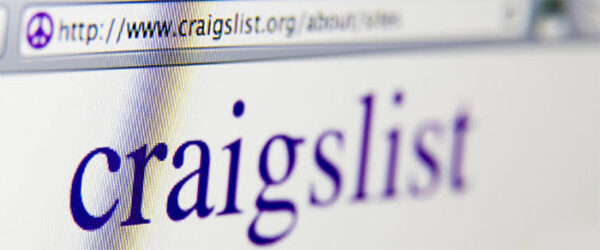 Step 4: Communicate With The Giver
Once you find an item that matches your requirement, click on it to proceed to the next step.
The next step requires you to message and discuss with whosoever is giving away the product for free on craigslist. Ask questions on the condition of the product and how to acquire it.
Oftentimes, the description and images that describe the product are usually uploaded on Craigslist by the giver. Most givers describe in detail the defect of the item and the reason they're giving it out.
So rather than message the owner, looking through the product descriptions is advisable.
If the product fits your requirement, contact the individual giving out the item. Some individuals will prefer you phone them for the product, while others prefer emailing them.
Hence, it is important to go through the giver's profile to find out the method of communication they prefer.
Craigslist has a "Respond" button that allows you to reach out to people. You can utilize this button when contacting anyone on craigslist.
Once you contact the individual, schedule a day to meet up for the free item. Meeting up in public places is advisable as it is a safe way to meet up with strangers.
Read Also: 9 Ways to Get Free Stuff on Facebook
Hack for Craigslist Free Items
There is a lot of competition for free items on Craigslist, making it tedious to find free products that meet your requirement.
However, there's a hack that can help you get freebies on Craigslist.
To get free Craigslist products, you must create a "Craigslist Freebie Alert." To generate this alert, visit the search button on Craigslist's "free section" and save your search by clicking on the "Save Search" button. This button is located on the right side of the search field.
Clicking on the "save search" button will lead you to a page that allows you to edit your alert's details. On this page, you can set alerts for specific items.
Once you set this alert, Craigslist will notify you whenever someone lists a product as an item that should be free.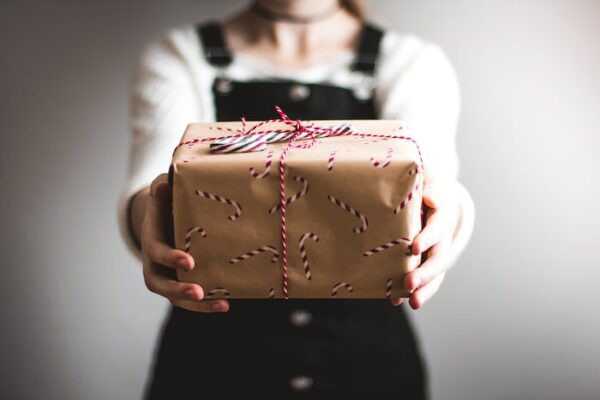 How to Post Freebies on Craigslist (Step-by-step Guide)
Craigslist is a platform that serves many purposes. While it acts as a place to get free items, it can also be a good place to give away unwanted items.
If you have some electronics, home decor, or furniture that are of no use to you, you can give them away on Craigslist. Here's a step-by-step guide on how to post freebies on Craigslist:
Open the Craigslist official website and navigate to your city's section. Every city in the United States has a section on Craigslist.
Once you find your city, navigate to the left-hand side of your screen and click on "Post to Classified." A drop-down list of menus will appear.
Click on the "For Sale" menu and proceed to the next page by clicking the "Continue" button.
Once a new page titled "Choose Category" appears, click on the "free stuff" menu and read the instructions that appear.
Select the category that fits the item you want to giveaway and proceed to the next page. Promotional items, digital items, ads, and pets are not allowed.
The next page comes with a form. Fill it with details such as email address, area to visit for the item, and more. Then, click on the "Anonymize" menu in order to hide your email address from scammers.
Next, describe your item in the "Posting Description" box. The "Add/Edit Image" menu also allows you to upload pictures of the giveaway item. If you want potential clients to contact you via email, check the "OK" button. But uncheck if you want no contact.
Review everything you've done and proceed to the next page. An edit button is available to make changes.
Verify your email, agree to craigslist's terms of use, and proceed.
On the next page, provide your phone number in order to receive the verification code.
Once the verification process is completed, your post will be published. It will be viewed by clients interested in your free item. A delete button option allows you to delete your post if you have a change of mind.
Read Also: 10 Best Internet Freebies: Free Stuff You Don't Want To Miss out On!
Conclusion
Whether you're looking for free home decor, electronics, clothes, and random items, Craigslist is a great place to start your search. With the guides above, you're guaranteed to get freebies.