Last updated Sep. 16, 2022 by Jessica Green
Craigslist is a secret place to get free stuff. On Craigslist, you can discover anything from free furniture to free clothes, books, and even beds. You just need to look at the right place.
This article reveals how to find free stuff on Craigslist, and the best places to search.
Step 1: Visit the Craigslist page for your city
Almost every city in the United States has its page on craigslist. To find free stuff, the first step to take is to find your city's page on craigslist.
Craiglist's search menu is accurate. So you'll likely find your city's page without going through any hassle.
Step 2: Locate the "For Sale" section
When you visit your city's page, find the section that says "For Sale". This section also has a sub-section titled "Free".
When you click on the "Free" sub-section, you will be directed to a craigslist listing for free goods in your city.
Step 3: Sort Through the Results
After landing on the Craiglist's page for free product listings, you will be able to browse through all the free items available for your area.
Most of the items which are listed on the craigslist free page usually include sofas, toys, books, furniture, TVs, firewood, and more.
If you are looking for a particular product, you can use the search button on the "Free Item Page". This button will narrow down the products and provide you with the item you need.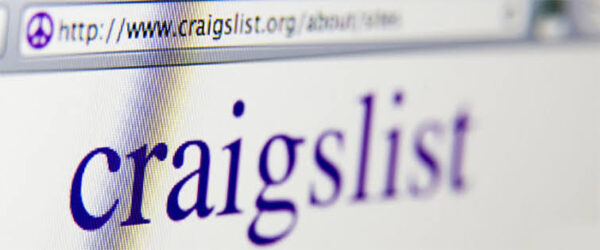 Step 4: Select your freebies from the list
Once you find the free item you're searching for, click on it to select it.
When you select it, you will be able to message and discuss with the individual who's giving away the product for free on craigslist.
Before you decide to get the product, you need to take a look at the item's description and the photographs that accompany the product. Owners of products on craigslist usually describe the faults of the product they're giving away.
Once you're sure about a product, contact the individual who is providing the item. Some individuals will prefer that you phone them for the product while others prefer that you send an email to them. Click on the individual profile to discover the method of communication they prefer.
Craigslist has a "Respond" button that allows you to reach out to people. You can utilize this button when contacting anyone on craigslist.
When you contact the individual, schedule a day to meet up for the free item. It is advisable to meet up in public places as it is a safe way to meet up with strangers.
Hack for Craigslist Free Items
Lots of people are competing for free products on Craigslist. So it can be difficult to find a free product that you want. However, there's a hack that can help you get freebies on Craigslist.
To get free products on Craigslist, you have to create a "Craigslist Freebie Alert". To create this alert, visit the search button on the craigslist free section and save your search by clicking on the "Save Search" button. This button is located on the right side of the search field.
Clicking on the save search button will lead you to a page that allows you to edit your alert's details. On this page, you can set alerts for specific items.
When you set this alert, Craigslist will send you a notification whenever someone lists the product as an item that should be free.