Last updated Apr. 18, 2023 by Peter Jakes
Being a Registered Nurse is a great job that has been around for a long time. It's a job that has always been needed and for which there are many opportunities. We have outlined the 43 places that hire nurses to work from home. Being an RN has many benefits, like working from home.
When you became an RN, you probably didn't think there would be a way for you to use your skills while working from home.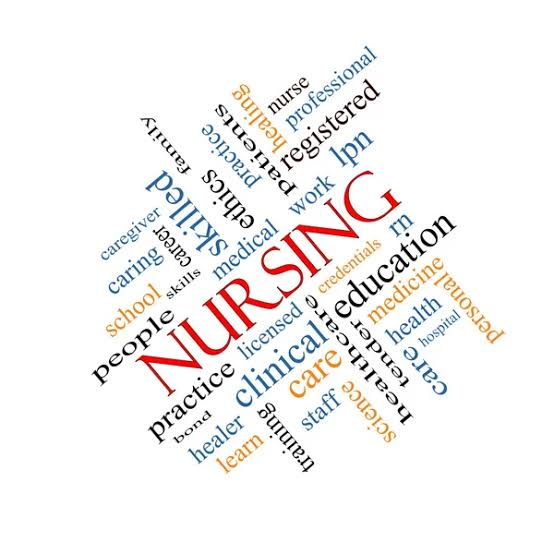 When you think of typical nurse duties, you probably picture a hospital full of sick people who need help.
There are many opportunities for registered nurses (RN) to work from home, even though many nurses need to work in hospitals. Nursing is one of the most common jobs that can be done from home.
More and more RNs are leaving traditional jobs to work as RNs at home, where they can do well (near me). For example, you can use your RN license to get a rewarding job in your home office as a triage nurse or a Worker's Compensation case manager.
If you have an RN license and want to work in a nursing home, you can find jobs as a case manager, on a hotline, and in many other ways.
Here are just 43 of the most common places that hire RN Nurses to work from home.
Work from Home Nursing Jobs are more Prevalent than Ever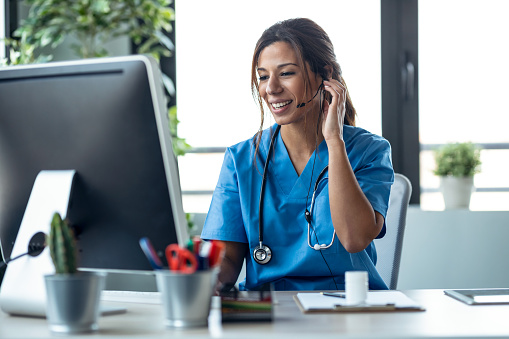 In the past, being a nurse who works from home may have seemed like a pipe dream. But work-from-home nursing jobs are more common than ever because of technology and the fast-growing acceptance of virtual work in many industries. In addition, the global pandemic has also shown how vital healthcare jobs are.
Related article: 40+ of the Best Weekend Jobs to Make Extra Money in 2022
Patients can call remote nurses for help, advice, and follow-up care. They can also work in case management and recruitment. In addition, remote nurses help make it easier for people who live in rural areas far from healthcare facilities or who are elderly or have health problems to get care.
How To Prepare Yourself Well For Work-At-Home Nursing Jobs
Work-from-home nursing jobs don't usually come with everything you need to do well, unlike jobs in hospitals, nursing homes, or other healthcare facilities. So, to do this kind of work, you should think about doing these seven things to prepare.
1. Create a Space Designated for Work.
Making a workspace is the hardest part of getting ready for many nurses who choose to work from home. Still, it's one of the most important things you can do for yourself. Say it's your "office" if you have a guest room, an extra room, or even a large dining room with a bit of extra space.
2. Choose the Right Computer.
Your work will go much better if you have a good computer. Make sure you have the latest apps and antivirus software. Google Workspace, which used to be called G-Suite, has several tools that make it easy to work from home, such as video conferencing, group messaging, and the Calendar.
3. Consider Other Equipment you may need.
Adding to a good computer, you might find a copier, fax machine, or helpful webcam in the office. In addition, some employers offer to give work-from-home nurses the tools they need. So, ask if this is an option before spending money on equipment.
4. Good Internet Connection.
You will need to use email to talk to your coworkers as a nurse who works from home. Whether doing research, writing articles, or going through patient records, you need a reliable internet service with good speed.
Your Internet service should have a minimum download speed of 10 Mbps and an upload speed of 1 Mbps. As someone who lives in a remote place where electricity and Internet go out at the first sign of high wind, I can't emphasize how critical it is to have a reliable supplier.
5. Learn to Troubleshoot
Make sure you know how to fix computer and Internet problems. Knowing how to deal with issues that come out of the blue at work can help you get back to work faster. Take the time to find out how to contact customer service for your internet and computer provider and how to fix common problems at home.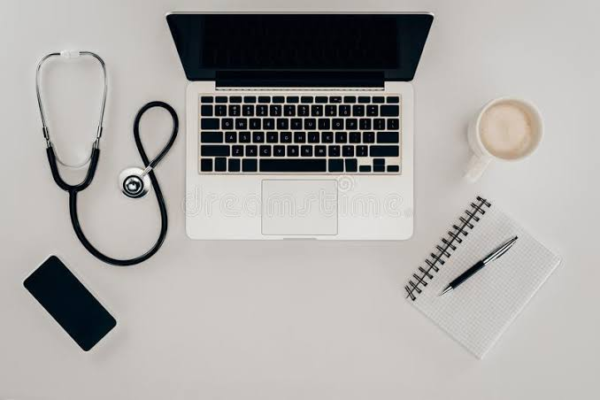 6. Decide on a work schedule and stick with it.
One benefit of working from home is setting your hours. But if you're not careful, it's easy to get sidetracked. One way to avoid being distracted is to make and stick to a schedule that works for you and your family. Set your "office hours" and let people know about them.
7. Keep work and personal tasks separate.
If you want to do well with nursing jobs, you can do it from home, and you need to stay focused. You can stay on track and get everything done by making a schedule with different days or times for work and personal tasks.
43 Places That Hire Nurses to Work From Home
Telehealth service MediTelecare helps people who need mental health care find providers.
The company is hiring right now in different parts of the United States. To work for MediTelecare, you must have a valid RN license in one of these states.
As a Telehealth Clinical Psychologist, you can work from home and talk to patients who call about services over the phone. You can also help review and coordinate services.
You'll also have to complete paperwork daily to help the billing department.
A doctoral degree in psychology or a related field is a requirement, and psychiatric or geriatric experience is preferred.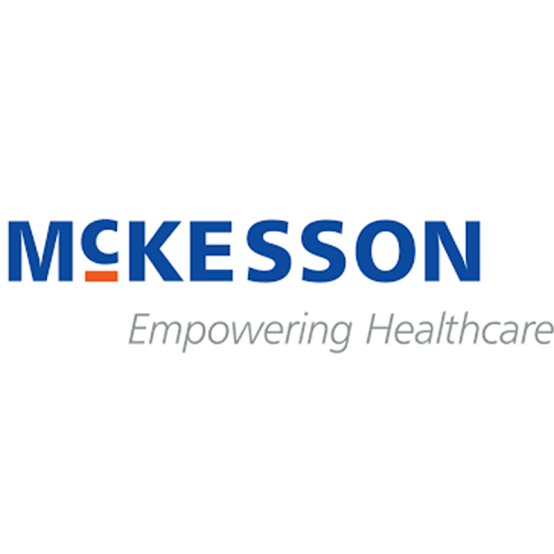 McKesson is a big part of the healthcare industry. Registered Nurses for Telehealth services and Implementation Consultants can work remotely for McKesson. As a Telehealth RN, you will provide nursing care over the phone or the Internet.
Implementation Consultants work with McKesson to create and run healthcare programs.
(Use the "Advanced Search" option to find jobs you can do from home. Then, scroll to the bottom of the "location" section to find "work from home" for your country or a particular state.
The Leukemia & Lymphoma Society is a non-profit organization that works to find cures for these types of cancer and help patients get better while they are being treated. The organization gives nurses opportunities to volunteer and has paid jobs for them, some of which they can do from home.
The Genetics Nurse Consultant is one of them.
RNs are needed for this job because they can help patients and their families understand how genetic testing works and what each test can do for them.
The nurse can also explain to the patient and their family what the test results and diagnosis mean.
This is a full-time contract job with 35 hours of work each week for 12 months. In addition to having a license as an RN, candidates must also have a Master's degree and at least two years of experience with genetic counseling.
Visit Leukemia & Lymphoma Society to find the right work-from-home nursing jobs
4. MCBEE Associates
McBee is a company that helps hospitals, healthcare organizations, and healthcare providers with their business needs.
Part-time Care Management Nurses with an RN license and a Bachelor of Science in nursing are hired by the company (or equivalent degree).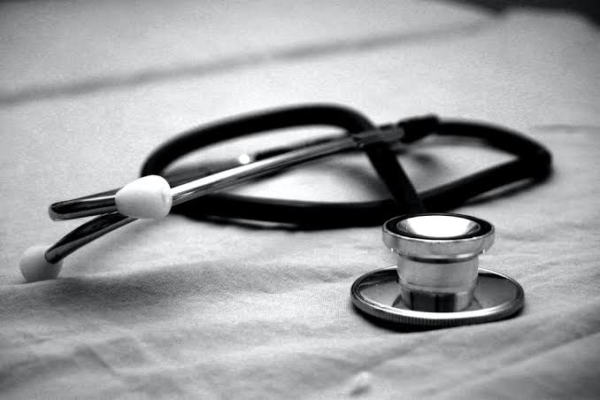 For this job, nurses have to look at medical records from emergency rooms and decide if different treatments are medically necessary. They also have to put important information about treatments into a system so that insurance companies can look at it.
Visit Mcbee careers to find work from home nursing jobs l.
5. BioMarin
BioMarin is a company that helps people with rare genetic disorders and diseases get better by giving them new medicines. The company hires work-at-home Nurse Clinical Coordinators (NCCs) with valid licenses to talk to patients and explain how their treatment will work and what they need to do to help.
NCCs will need to talk to new patients by phone, email, or in person, so they may need to travel to the area. At least four years of experience working directly with patients is required, and an RN license is strongly preferred over applicants who don't have one.
Visit BioMarin to find work-from-home nursing jobs.
6. Ontrak Health
Ontrak Health, which used to be called Catasys, is a company that helps medical organizations cut their costs. It does this by finding people who have problems with their mental health.
In particular, behavioral disorders that make other health problems worse.
In other words, it looks for people with drug problems, anxiety, or depression that keep them from getting help. You can work as a Care Coach if you are an RN. Helping people sign up for the Ontrak Health program is part of this job.
This program lasts a year and helps people with behavioral problems. As part of this job, it will be your responsibility to help the patients through the whole thing.
Most of the work is done from home. But some meetings must be held in person.
Visit Ontrak Health to find remote nursing jobs.
CVS is a big pharmacy chain where many people get health care. As an RN, you can do two different kinds of work from home.
The first is through a program called Home Infusion. For this job, you would have to go to patients' homes and give them infusions.
The second choice is to run a nurse hotline, which you could do from home.
Recent remote work-from-home nursing jobs:
Registered nurse
Nursing lecturers
Registered nurse — PAH educator
Clinical assistants
Nurse health management rare
Check out the CVS jobs site to find out more about these options.
8. Best Doctors
Best Doctors, a division of Teladoc, provides remote healthcare services. The company can help many patients who can't get to the office through telehealth.
The telehealth company has jobs that RNs can do from home every once in a while. However, you might have to check the Teladoc job board a few times before finding an open job.
Check out the Teladochealth jobs site to learn about these remote nursing options.
9. FoneMed
As the name suggests, FoneMed helps people by giving them care over the phone. As an RN for FoneMed, you will take calls from patients and answer their questions.
Some of the jobs depend on where they are. But some of them can be done at home.
On the FoneMed careers page, you can find out more about each job.
Read more: 37 Highest Paying Online Jobs – Earn $50,000+ At Home
10. Allegiance Benefit Plan Management
Allegiance Benefit Plan Management helps companies create medical plans as part of their benefits plans.
As an RN, you could work as a case manager or a nurse who reviews medical records. Both jobs are remote, but the amount of time you spend with patients will differ.
Visit the Allegiance Benefit Plan Management website to find out more.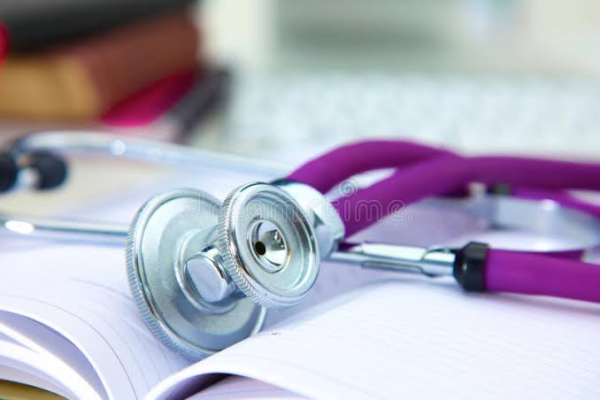 11. Amedisys
Amedisys sometimes gives RNs who want to work from home a small number of opportunities.
Most jobs require visiting patients in your area, but your office would be home.
If you want to work for Amedisys, you should check their site often to see if there are any openings.
12. AxisPoint Health
RNs can do a lot of different things at AxisPoint Health.
One thing that could be bad about this company is that they might ask you to get more RN licenses for other states. So, some jobs might not be worth the trouble.
Before you decide to apply, check out the AxisPoint Health career page to see what you can do.
13. eQHealth Solutions
RNs are hired by eQHealth Solutions to do case manager work remotely. By making medical plans, you will help people through the treatment process.
You will also be in charge of how your patients are cared for. Even though you work from home, you may have to go to your patients in the area.
You will also need three to five years of hands-on experience and your RN license.
Check out the eQHealth Solutions site to learn more about the rules and available work-from-home nursing jobs.
14. CareCentrix
CareCentrix works with patients and insurance companies to lower the overall cost of health care. There are many ways to work from home for this company.
As an RN, you will probably help patients with home care plans over the phone. The main goal of the job is to help patients get better as quickly as possible.
The CareCentrix job search page is a great place to start looking for a job because there are always new openings.
Recent nursing jobs that can be done from home:
Nurse liaison — post-acute care
Lead clinical reviewer — independent physician associate
Clinical supervisor — nurse liaison, post-acute care
15. Registry Partners
Registry Partners works with many medical groups to review records and ensure care is done well.
The company lets RNs work as VPS data abstractors from home. One of the jobs is to look over medical records from the PICU and NICU. That means you need to have worked in those areas before.
Check out the Registry Partners careers page if you have the right experience.
16. Molina Healthcare
Molina Healthcare is a big name in the business of health insurance. Because the company is so big, there are many different ways to work there.
And the company often hires RNs with a lot of experience to work from home.
Check out the job postings on Molina Healthcare's career page to see if they match your skills.
Interim Healthcare focuses on caring for elderly and disabled people in their homes. So there's a good chance you'd have to see your patients.
But the location is thought to be far away. So before applying for a job with Interim Healthcare, ensure you have enough time in your day to visit patients.
Evolent Health works with hospitals, healthcare providers, health insurance plans, and other medical organizations.
It has a remote job for RNs called a "Care Advisor" that demands an associate degree in nursing and at least three years of experience in home health or a related field.
However, a bachelor's degree and a license to practice as a registered nurse are preferred.
The job includes coordinating care, evaluating patients, figuring out how much the patient knows about their condition and treatment, and more.
There are also other jobs that RNs might be able to do from home, like Pharmacy Technician and Pharmacy Benefits Analyst, so it's a good idea to check out the website to see what's available.
Integrity Management Services assist federal and state government programs like Medicaid and other public assistance programs, as well as fraudulent law and medical claims, avoid being used dishonestly.
The company's job openings are not listed on its website, but you can send your resume to the email address on its careers page.
On job boards like Indeed, the company does list some open positions, one of which is for a Nurse Reviewer. This temporary job in a remote area requires 3 to 5 years of experience as an RN. In addition, you will help with research on medical claims and look over medical records.
Interim Healthcare helps elderly and disabled people in their homes, so the company hires Registered Nurses to help with home health care and case management.
As a home health aide, you'll go to people's homes and help them with things like bathing, grooming, bathroom use, and more.
As a case manager, among other things, you will be in charge of managing a caseload of clients, coordinating care for patients, and making schedules for home health aides.
Employees get paid time off, health insurance, a choice of when to work, and other benefits.
You might have to visit patients or meet in person, but most work can be done from home.
This company offers managed care services to insurance and health care providers. One of its remote jobs is for a Utilization Review Nurse, which is perfect for RNs who want to work from their home office.
You will review workers' compensation claims to ensure they are accurate and meet the state's rules.
Candidates must know how to use word processing and other software well and be able to type at least 30 words per minute (WPM).
Nurse and More is a health staffing agency that helps hospitals and other places that need nurses find nurses. The Telephone Triage Nurse works from home and needs outstanding verbal communication skills to help people with their healthcare needs when they call.
Nurses must work at least 20 to 40 hours weekly, but you can choose the best schedule.
Benefits include weekly pay, different tasks, continuing education credits, and a dedicated support team.
23. Secord & Associates
This company helps healthcare institutions and other medical outfits discover top-level leaders for their businesses. Sometimes, registered nurses can help with this process by working from home.
One of the company's newest jobs is the Assistant Vice President of Operational Excellence, which can be done anywhere but is based in New York and requires a NY RN license.
Candidates must have worked in acute care for at least 10 years and have done so before. Check out the nursing jobs here
24. Sequoia Home Health
Sequoia Home Health helps people who want to stay home and get health care the best way.
Registered nurses can work near their homes and offer home health care services on their own time. They don't have to go to an office.
Candidates must have a valid driver's license from California, be trained in CPR, have worked as a nurse for at least one year, and have an RN license.
Benefits include paid training that goes on all the time, supportive management, and a system that matches you with the best clients for you.
Zelis hires RN-licensed Nurse Auditors to work from home as part of a team that monitors medical billing and claims. This helps Zelis save Money and double-check bills against insurance benefits.
There must be at least three years of experience in medical billing and coding.
More than 5% of the time on the job will not be spent traveling. Howevertions, there may be some need for extra for the full-time, salaried job hours.
Check out the work-from-home nursing jobs in Zelis.
DrCatalyst is a remote staffing agency that helps medical practices hire people for billing, administration, care management, and other jobs.
The company hires remote nurses with RN licenses to manage data, answer questions, and give patients resources over the phone. This is in addition to hiring remote medical billing and sales representatives. However, schedules may change, so this isn't always the best job for people who need to work when they want to.
RNs can also become Patient Care Coordinators, which, depending on your caseload, may give you a bit more freedom. But you have to work up to eight hours per day. You can make up to $24 per hour plus commission, usually at least $400 per month.
Registry Partners is a company that collects data and manages registries. It works with a wide range of healthcare providers. For example, it says physicians, respiratory therapists, and RNs can work remotely as VPS Data Abstractors.
You'll use medical records to review and abstract data from the Pediatric Intensive Care Unit registry. To do this, you'll need to have worked in a PICU/NICU unit before.
This job is very different from the rest, but it can be a good change of pace for an RN who wants to try something new. If you know how to write and have a license as an RN, you can work as a Nursing Lesson Writer for Study.com from anywhere in the world.
For the contract job, you have to develop creative and exciting lessons for an online platform. You can work whenever you can, and there is no set schedule. You will get paid twice a month.
You should have taught nursing or health care classes online or in a regular school or hospital.
RNs can apply to be part-time Nurse Case Manager at York Risk Services Group. This company helps businesses lower insurance claim costs and offers risk management services.
The job requires up to 25 hours each week and is temporary, but the right person could make it permanent.
Nurse Case Managers will have to talk to everyone involved to get information, coordinate resources, and collect data. They will also help to treat doctors and write a plan for each patient.
A degree in nursing is also needed, and CCM licensure may be required in some states.
Check out remote nursing jobs at York Risk Services.
30.
Anthem (Now Elevance Health)
Anthem is the largest for-profit managed healthcare company in the United States. It serves one in nine Americans.
Anthem and its related companies provide services and products that help nearly 73 million members all over the United States get the care they need to live healthy life.
Recent nursing jobs that can be done from home:
A clinical quality program administrator
Manager I/II case management
Telephonic LTSS service coordinator — RN clinician
UnitedHealth Group is a world leader in improving the health care system and helping people live healthier lives. They offer health care coverage and benefits services to clients and consumers worldwide. It has customers in all 50 states and 125 countries around the world.
Recent nursing jobs that can be done from home:
Staff development instructor — clinical
Registered nurse coordinator
Telephonic registered nurse case manager
Piper Clinical Solutions works in the dental insurance business to evaluate claims correctly. As an RN, your job would be to look over every claim before it is processed.
And the company has a lot of strict rules. For example, it prefers RNs who have worked in the medical field for at least eight years and have a lot of experience with medical coding.
The job postings will be on the Piper Clinical Solutions careers page if you meet the requirements.
Registered Nurses who work for Piedmont Healthcare can work from home part-time. However, most jobs require local travel so that patients can get care in their own homes.
But you can do most of your responsibilities from home.
Check out Piedmont careers for more information on work-from-home nursing jobs.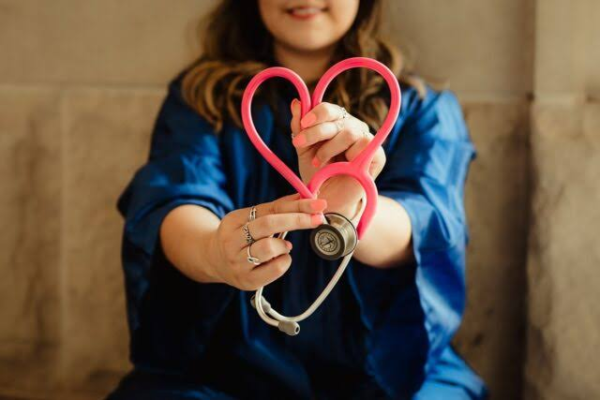 34.
AETNA
Aetna is a well-known healthcare and life insurance company that has been around for a long time. Aetna is known for giving RNs all over the US jobs they can do from home.
RNs who want to work from home can get jobs as Clinical Care Managers, Nurse Consultants, and more.
You can narrow down its long list if you click "Yes" on the telecommute filter.
Visit Aetna Careers
35. Hazel Health
The education, health care, and technology experts at Hazel Health work with districts and schools all over the US to provide health services to K–12 students, no matter where they come from or how much money they have.
With Hazel Health, students can talk to doctors in real-time via video chat, and the doctors can treat the student while they are still at school.
Recent remote work-from-home nursing job:
Nurse practitioner — physician assistant
You can apply for a Workers' Compensation Nurse Manager job at The Hartford. This insurance company offers many benefits to its employees, such as competitive pay, health insurance, and wellness programs.
RNs must look over and judge Workers' Compensation claims in this job.
37. Forward
Forward is a healthcare delivery model based on memberships. Its goal is to help more people get better care at lower costs.
Members of Forward have access to a care team available 24 hours a day, seven days a week, as well as a private primary care doctor, health coaching, on-site blood work, vaccines, travel medicine, and their personal health information.
Recent nursing jobs that can be done from home:
Telemedicine nurse practitioner
Nurse practitioner quality specialist
For its Telehealth services, Medtronic hires RNs for part-time and full-time jobs. You will answer patients' questions about health care, assess their symptoms over the phone, and help them devise a care plan.
39. Syneos Health
Syneos Health leads a network of 21,000 team members from 110 countries who work together to provide fully integrated, end-to-end clinical and commercial solutions.
Syneos Health is a purpose-built company that focuses on biopharmaceutical acceleration. It comes up with better, more innovative ways to help clients navigate an increasingly complicated market.
Recent remote nursing jobs:
Senior clinical research associate
Clinical research associate II — oncology
Senior clinical trial management associate
Humana is a top healthcare company that offers a wide range of health, wellness, and insurance products and services that work together to help people stay healthy. Humana was started in 1961 and now has over 13.8 million medical members across the country.
Recent remote work-from-home nursing jobs:
A registered nurse care manager
Utilization management nurse
Care manager, telephonic nurse II
41. Kepro
Kepro is a company that helps manage and improve the quality of health care for more than a billion private and public program clients.
They offer various services, such as case management, utilization management, specialty and chronic care management, and independent medical reviews.
Recent remote work-from-home nursing jobs:
Long-term support services clinical reviewer
Clinical assessor — personal care services
Clinical supervisor
42. HMS Healthcare
This work-from-home nursing recruiter has a wide range of cost-controlling solutions for health care that help payers improve their business performance.
HMS checks eligibility, makes sure payments are correct, finds and stops fraud, saves money, improves performance, and educates providers.
Recent remote work-from-home nursing jobs:
Nurse reviewer
Senior clinical quality reviewer
Medical review nurse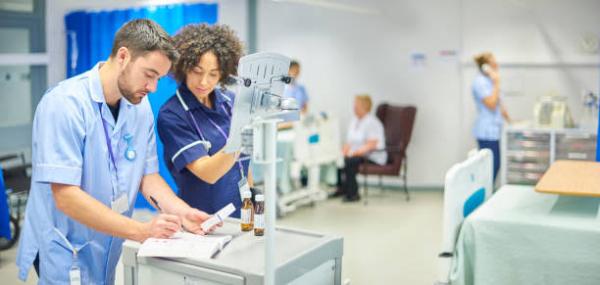 Through GeBBS Healthcare Solutions, RNs can apply for a job as Surgical Clinical Reviewers. Most of the time, the job is posted on FlexJobs or Indeed instead of the company's website, so keep an eye on these sites.
The full-time contract job requires advising medical staff, analyzing data, judging quality, and more. Included in the benefits package is a plan for retirement and health insurance.
Other Places to Get Work-from-home Nursing Job Opportunities
Clinical Review Nurses with RN, LVN, or LPN licenses can work remotely for HealthHelp. Their activities include doing things like:
Clinical intake and certifications
Customer service for providers and patients
Collecting and entering data, and more.
Registered Nurses must have at least 24 months of direct clinical care experience and managed care experience.
CIGNA
Cigna is another well-known company that gives RN Nurses the chance to work as Medical Case Managers from home. Cigna also hires nurses for other jobs when they are needed.
AviaCode is a medical coding company that hires medical coders who work from home and code for inpatient and outpatient care. Must have professional coding experience and, depending on the job, may also need other technical certifications.
83BAR
83Bar is a company that sets up appointments to help people get the health care they need. As Clinical Contact Specialists, the company pays medical experts, like RNs, up to $30 per hour.
ALTEGRA Health
You can work as a remote medical coder for Altegra Health if you have experience with medical coding and your RN license.
You'll need at least three years of experience with medical coding in multiple specialties, and special coding certifications are highly recommended.
CITRA Health Solutions
Citra Health Solutions gives RNs the chance to work from home. As a result, they can help patients with chronic health problems in Citra's Chronic Care Management program by giving them coordinated care, coaching, and tools to help them change their behavior.
Go to Citra Health Solutions Careers
Mercy allows on-call nurses to work from home and help patients with questions or concerns about their health. For this job, you must have worked in a healthcare setting for at least five years.
The US Department of Veteran Affairs
This big federal agency hires people from far away to help triage over the phone. Find out more about working from home for the agency on the VA careers page if interested.
Work-from-home Nursing Job Options for Every Nurse Practitioner
1. Nurse practitioner
As a nurse practitioner who works from home, you'll do clinical assessments, decide on treatments, keep patient records, and write prescriptions.
You could also call into meetings or work with faculty already there. You might be able to have a somewhat flexible schedule, but you'll probably need to be available for any urgent calls.
2. Medical call center specialist
When you work in a medical call center, you will triage calls, give callers advice, or check in on patients. Some jobs will require more experience, while others will be more about paperwork and sending people to doctors instead of giving them medical advice. You will probably need to be available at certain times, but you can work from wherever you want.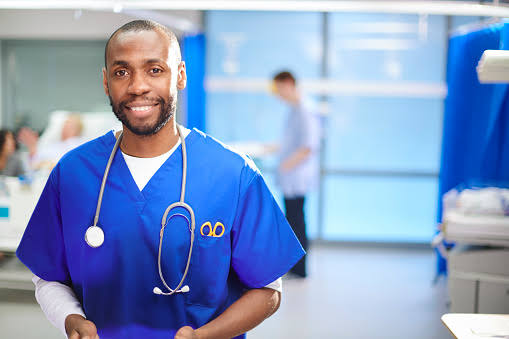 3. Case manager
If you work in case management, you'll help patients make treatment plans. You might act as a go-between for a patient and their insurance company. You might also speak up for patients to ensure they get the best care possible. Big insurance companies often have nursing jobs in case management that can be done from home.
4. Subject matter Expert / Consultant
If you know a lot about a particular area of medicine, you could work as a consultant for people making textbooks or courses. Some colleges, for example, hire people who know much about nursing to help make their nursing programs' documents and content.
If you know a lot about the law, you could also advise on medical law issues like malpractice or worker's compensation.
5. Freelance medical writer
If you're good with words and know much about nursing, you could write medical papers, how-to guides, and other nurse-training materials. Even if you don't work from home full-time, this could be a part-time job that lets you make extra money online.
6. Online Instructor or Nursing Course Developer
Similarly, you could work as an online teacher or teaching assistant for nursing students who take online classes. You'll most likely need a Master's or Ph.D. in nursing to become a full-fledged professor. You could also help make nursing courses for online education platforms.
Related article: 10 Legit & Real Work at Home Jobs with No Startup Fee (for 2022)
7. Healthcare Recruiter
As a healthcare recruiter, your job is to find and interview people for careers in Healthcare. So, in addition to your nursing skills, you'll need to know how to hire and interview people. Some companies that hire healthcare recruiters to work from home are HCA, LHC Group, and TalentRISE.
Technologies You Need to Excel with Remote Nursing Job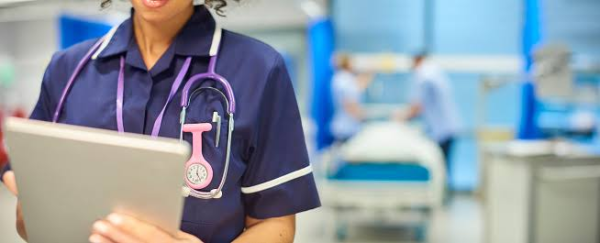 Remote nursing jobs still provide the high-quality patient care they would work in the hospital setting. However, instead of in-person care, nurses utilize remote technology, including:
Videoconferencing
Remote home monitoring to collect clinical data such as blood pressure, oxygen saturation, or blood glucose levels
Mobile apps and texting
Data collection and charting via electronic medical records (EMR)
Some challenges can come with remote nursing, such as:
Managing occasional equipment malfunction.
However, the advantages appear to significantly outway the disadvantages, and more nurses are working remotely today than ever before.
Opportunities with Remote Nursing Jobs
Becoming a remote nurse is an excellent way for people who would instead work from home to help make the world a better place without having to work directly with patients.
Applying for jobs in other places can also lead to new opportunities for nurses who work from home. You can also choose from a broader range of childcare options when you work as a nurse online from home. This could be a part-time job, a nanny, or taking turns with your spouse or another family member.
Registered nurses (RNs) with virtual RN jobs have an easy commute, too! This way of saving time could also help the environment since fewer cars on the road means less gas and pollution. Since the COVID-19 pandemic, the value of RN jobs that can be done from home has also increased significantly. If another global event happens, RNs who work from home will be more or less ready.
This alternative way to make a living could also help with burnout. It gives the nurses a chance to spend more time at home. As a result, they can have a certain amount of freedom and a better balance between work and life. Also, older nurses who still want to work may like that they don't have to do much physical labor.
Why Work-from-home Nursing Jobs are Good Options for Nurses
Because of the pandemic, some nurses found it very hard to work at the bedside. As a result, many got tired of being at the bedside and started looking for other jobs.
As more nursing jobs that can be done from home open up, you will be able to take on roles that involve caring for patients through technology. Other benefits include:
Less money spent on care
Better use of resources
Faster access to patient records and the ability to care for patients better one-on-one
Better ways for people to get care
The ability to keep an eye on patients from far away
The ability to better manage chronic conditions from home. Saving time for both patients and healthcare workers.
Less chance that an infection will spread, more flexibility for nurses, and less stress on the job.
Through remote care, nurses can help their patients in many ways, such as by promoting healthy habits, teaching, assessing, and even helping with end-of-life care.
Also, if another global event or pandemic requires online nursing care, nurses using remote technologies become even more valuable in their field.
Is Remote Nursing an Independent Career?
You don't have to commit to a career at the bedside or in-home care as a nurse.
Now, registered nurses are needed in many areas of the economy, such as:
Legal
Technology and
Insurance fields, where many jobs can be done from home.
You don't have to work in a hospital or medical office to care for people well and make a good wage. And because of COVID-19, more jobs can be done from home than ever before that involve telehealth.
If you want to be a nurse who works from home, you have a lot of choices. You can give good nursing care and have a flexible schedule that lets you work from home.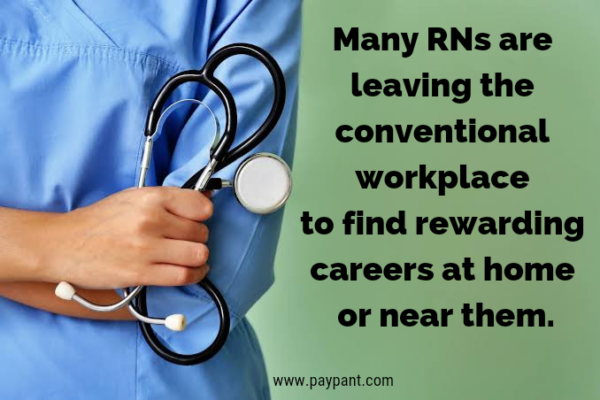 Bottom Line
We hope this list helps you find your dream work-from-home RN job. Check each job's career page or job listing for a summary of the benefits it offers.
Most people think it's rare for nurses to work from home, but it's not that rare. Being a Registered Nurse is a great job that has been around for a long time. It is and always has been an essential job with a lot of opportunities.
Nursing has recently been one of the few jobs that can be done from home. Unfortunately, this is because of the pandemic. As a result, many RNs leave traditional jobs to find rewarding work at home or close by.
Most RN job postings don't include salary information, but these healthcare providers are among the best in their field and have been shown to pay competitive wages.
Most listings for RN jobs that can be done from home don't include a salary, but the companies listed above are top in their fields and have been shown to pay competitive wages.

Many more places hire RN Nurses to work from home than the 43 listed here.
Paypant.com You could add job search sites like Indeed, flexjobs, and SnagAJob to your bookmarks and sign up for email alerts when jobs that match your interests are posted. For example, you'll always know about the newest work-from-home jobs for registered nurses.
Nursing jobs are not the only work-from-home jobs at your disposal; check out these 20 Best Online Proofreading Jobs (Earn $50+ per hour No Degree)
Frequently Asked Questions
Q: What jobs can RNs do?
RNs can find a wide range of rewarding jobs in the healthcare field. For instance, ER nurses can work in a fast-paced environment where they can save lives. Others, like nurse midwives and nurses who work in prisons, focus on helping certain groups.
Q: How to land Remote Nursing Jobs in 2022
Look around the Internet. Online is the best place to look for RN or LPN jobs that can be done from home.
Get on LinkedIn. LinkedIn is a social media site for advancing your career.
Talk to your peers. Connect with a nurse who works from home if you know one.
Sign up for job alerts in nursing.
Q: How Can Freelance Nurse Writers Work from Home?
Most freelance writing jobs are done from home. This job is suitable for full-time or part-time work because it can be done from home. You only need a computer and an excellent way to connect to the Internet. It would also help you join professional groups, network as much as possible, and build your portfolio on:
LinkedIn
Registerednursing.org
Nursejournal.org
The American Medical Writers Association and
The Association of Health Care Journalists is two of the more helpful groups for finding jobs.
Q: Where can RNs work besides hospitals?
RNs can work in a lot of different places besides hospitals and clinics. For example, if a nurse doesn't want to work in a high-stress environment, they might like to work in a telehealth or for an insurance company or law firm.
Legal offices and publications need the knowledge of experienced nurses in the healthcare field. For example, more and more older Americans choose to get care at home, and some nurses do a great job in prisons, schools, and birthing centers.
Q: Where is the best place to work as an RN?
Every RN has a different idea of what the best place to work is, and every healthcare setting has pros and cons. For example, some nurses are better at dealing with paperwork and documents in a legal office, while others are better at connecting with people. Nurses-to-be have to decide which setting fits their skills and needs the best.
Q: What Does an Online Nursing Educator Do?
Online nursing educators try to help nurses enter or return to the field. They also have several other responsibilities, such as:
Keeping clinical standards in a medical organization up to date
Putting together grant proposals
Doing research for labs, and
Evaluating the programs of other nurse educators.
Q: Are Work-From-Home Nursing Jobs Fulfilling?
It can be very satisfying to work as a nurse from home. I've been a freelance nurse writer and test-taking strategist for more than five years, and I wouldn't trade it for any other job at this point in my life. I can work as many hours as I want and help my partners grow their businesses while giving others nursing advice and the future of our field.
But it's important to remember that even the best work-from-home jobs for nurses don't work for everyone. To be happy at work, you have to decide what you want to do and work hard to reach your goals. Celebrate small steps along the way to significant achievements to remind yourself of what you've done and how it has helped others.
Q: What does a work-from-home nurse do?
via:
Video conferencing,
Monitoring their progress
Providing patient education, and
Providing proper follow-up. However, working remotely is not only for patient-related situations but also for teaching nursing students, nurse recruitment, and even freelance writing.
Q: How can you become a remote nurse
To become a nurse who works from home, you'll need to do the following:
Attend nursing school
To get a license, you must pass the NCLEX-RN or NCLEX-PN exam.
Gain experience at the bedside, if necessary
If you need to, get your nursing license.
Q: Is Work-from-home nursing jobs beneficial?
Being an RN has many perks, like being able to work from home, which is what this article is about. When you decided to become an RN, did you think you could use your skills by working from home? Well, you can.
Q: How to Find a Job as a Remote Research Nurse?
To become a Research Nurse, you usually need an advanced degree in nursing and training in informatics, research methods, and the right tools. Many research nurses start as research assistants or clinical research coordinators.
Check job boards on websites like registerednursing.org to find current jobs as a Remote Research Nurse.
The following are some other helpful groups:
National Institute of Nursing Research
Council for the Advancement of Nursing Science
International Association of Clinical Research Nurses
Nurse Researcher Magazine