Last updated Mar. 12, 2023 by Favour Chinaza
Most of today's college graduates will receive their diplomas while carrying significant student loan debt. Refinancing student loans can save you thousands of dollars during repayment.
You can do this by lowering interest rates, reducing monthly payments, and paying off the loans faster.
Indeed, according to a recent College Board survey, by the time a borrower receives a bachelor's degree, they have accumulated an average of $28,400 in student loan debt, with some borrowers carrying much larger balances.
In addition, there are other surprising student loan facts you need to know to understand why refinancing studenet laon is good.
Repaying your student loans could take years, or even decades, depending on the amount you owe and the terms under which you owe it.
But what if the loan terms you signed up for when you were 18 no longer apply? What if you've taken out loans for eight semesters and can't remember when they're all due?
What is Student Loan Refinancing?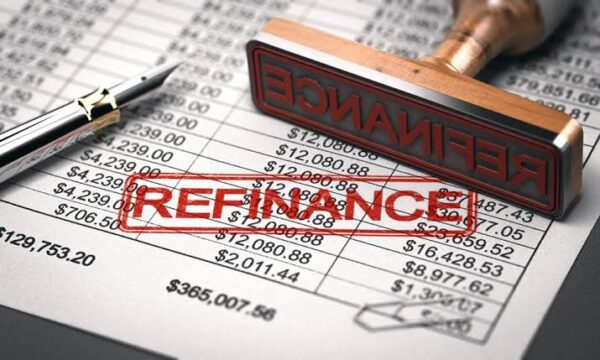 Student loan refinancing is when a borrower gets a new loan with a lower interest rate to pay off their old loans. This means that your loans are transferred to a new company.
The new company will make a payment that covers the full principal balance of your loans and any interest that is still due. You'll then pay your new lender until you've paid off the rest of your loan.
In the past few years, interest rates have decreased, but they are starting to go back up for new federal loans.
If you refinance to get a lower interest rate, you could save thousands of dollars over time and maybe even a few hundred dollars a month compared to what you're paying now.
Refinancing a student loan is not the same as consolidating a student loan.
With a Direct Consolidation Loan, borrowers can combine their federal loans into one monthly payment.
This is a service offered by the federal government. If you do this, your new interest rate will be a weighted average of the interest rates for each of your loans. Consequently, it may make your interest rate change slightly.
This means that you may end up paying a little more in interest over time if the new rate causes interest to build up a little faster than it did on your loans.
Note, To receive the best student loan refinance rates, you should have a FICO score of about 750 or above.
Related: 9+ Scary Money Statistics You Don't Want to Be Part of (And What to Do If You Are)
Why Should I Refinance my Student Loans?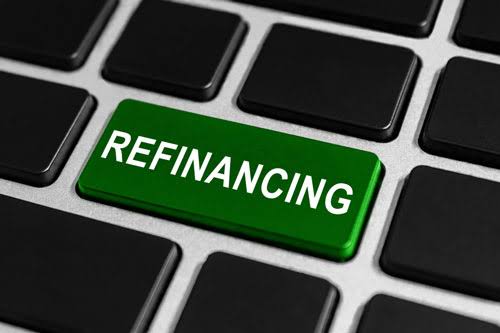 Refinancing a student loan could help you get out of debt faster and possibly reduce your monthly payment obligations if you qualify for a good deal.
There are a few things to think about before refinancing your student loan:
● Student Loan Type
The type of loan you have may influence your refinancing options. Because refinancing is only available through private lenders, refinancing your federal loans means giving up federal protections such as forbearance, income-driven repayment plans, and more.
● Remaining time
If you refinance into a longer repayment period, you may pay more interest on your loan overall. If it is nearly paid off, keeping the loan you already have may be cheaper. Refinancing may have less impact if you're nearing the end of your repayment period.
● Current interest rate
The majority of people refinance to get a lower interest rate. If you don't extend your repayment term, you could pay less interest over the loan term if you get a lower rate.
● Monthly Payment
If you have an unmanageable monthly payment, refinancing is a good option. Extending your repayment term may increase your interest payments in the long run, but it will lower your monthly bill.
When in doubt, compare your current loan to any new loans you're considering using a student loan calculator.
Decide if Student Loan Refinance is Right for You
Student loan refinancing can certainly benefit some borrowers, but the benefits are sometimes exaggerated.
What is most important is your personal situation. Here are some examples of general scenarios in which refinancing makes sense:
Since you obtained your current loan, your personal finances have improved. Refinancing may make sense if your credit score, job situation, and debt-to-income ratio are significantly better than when you first took out the loan. This also applies to your co-financial signer's situation if you have one.
You owe money on private student loans. Private lenders are the only ones who will refinance your student loans. Private lenders have less generous terms than federal lenders, but refinancing is far less risky if you already have private loans.
The new loan meets your requirements. Ideally, your new loan will have a lower interest rate, monthly payment, and repayment period that meets your requirements.
You are willing to forego federal borrower protections and programs. When you refinance a federal student loan, it converts to a private loan, and you no longer qualify for federal forbearance, loan forgiveness, income-based repayment, or financial-hardship programs. There is no turning back once you refinance.
Five Ways to Refinance Your Student Loans
There are ways to avoid student loans debts; however, if you have them already and are prepared to refinance your student loan, there are five steps to follow:
1. Verify Your Credit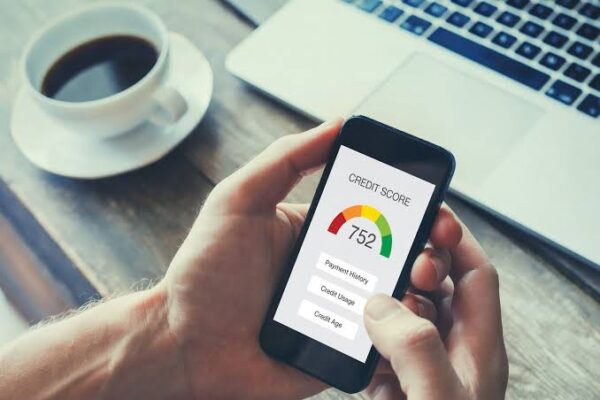 When you apply to refinance your student loans, one of the first things a lender will do is verify at least one of your credit reports and credit scores.
The better your current situation, the lower your refinance rates may be, and the more money you could potentially save over time.
The ideal borrower has a good credit history — including a credit score of 650 at a minimum — relatively low debt-to-income ratio and stable employment.
Meeting these criteria may make you more likely to receive better rates and avoid high-interest loans.
If you're unsure what your total annual income is — the full amount paid before taxes are taken out — you can check your pay stubs to confirm.
As a result, you should review your Equifax, TransUnion, and Experian reports regularly to look for any problems or inaccuracies.
The Fair Credit Reporting Act (FCRA) gives you the right to dispute any errors on your credit report with the appropriate credit-reporting agency.
Before submitting loan applications, it's a good idea to know where your credit stands right now. If you discover that your credit isn't in good shape, you should try to repair it before refinancing.
Are you refinancing your student loans with bad credit?
Some lenders may refinance your student loans if you have bad credit, but it is often not worth it. In addition, you'll probably only qualify for the highest interest rates if you have bad credit or a spotty financial history.
There are options on how to clean your bad credit before refinancing your student loans. This will actually make it easier for you.
Because most people refinance to get a lower rate, refinancing with bad credit is probably not a good idea.
You may be able to add a co-signer to your application, however. In addition, you may qualify for better rates if they have excellent credit and a stable income, even if your credit score is low.
However, adding a co-signer comes with its own risks and rewards, so ensure you understand the benefits and drawbacks before implementing this strategy.
Consider using a co-signer
Are you not finding the terms or interest rates you want? You could request a raise to improve your debt-to-income ratio or work on improving your credit score. Both are viable long-term options.
Finding a creditworthy co-signer would be a faster option.
There are ways to get rid of student loans fast. But with refinancing, particularly with student loans, a co-signer is an option, and they are a parent. Friends, guardians, and other relatives are also acceptable.
However, because there can only be one other person, the person with the best credit and highest income would be the best choice here.
Remember that asking someone to co-sign on your loan binds them to your financial outcomes with this specific debt.
Also, lenders are not required to grant you a co-signer release, so your co-signer may be stuck on your loan until the loan is paid off or you refinance without the co-signer.
If you decide that having a co-signer is the best option, you'll likely need to repeat steps 2 and 5 above.
In other words, double-check the co-FICO signer's score and re-apply to the top lenders, including proof of income, debts, and additional relevant information.
2. Shop for the Best Loan Refinancing Deals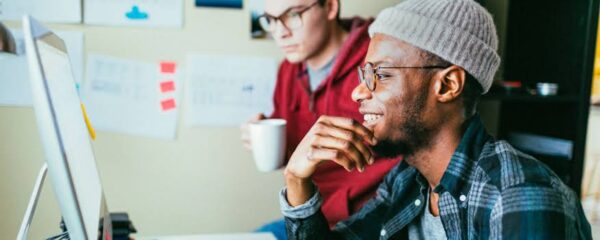 One of the most important steps in successfully refinancing your student loans is to research student loan refinancing rates and shop for the best deal.
There isn't a single website where you can search all the major refinance companies at once, so you might have to go to more than one marketplace.
In every case, you can get a pre-qualified rate offer by giving basic information, like your credit score range, income, and current loan amount.
Your credit score won't change if you look around and get pre-qualified rates. Currently, companies are doing "soft" credit checks that don't affect your score.
Many companies refinance student loans, so you should research to find the best one for you. Not only are interest rates important: A good lender is willing to work with you and treats you like a real person.
Now is also a good time to compare the different lenders to ensure you get the best rates, terms, and benefits for your needs.
Some lenders, for example, let borrowers transfer federal Parent PLUS loans into the student's name.
In contrast, others give their borrowers special ways to pay back their loans or other benefits, like career coaching.
Check different APR
By becoming pre-qualified, you can investigate the types of rates and loan terms you might be eligible for if you refinance.
Using this information, you can determine whether refinancing would benefit your financial situation in terms of monthly payments or total interest paid.
Ensure you Apply to multiple lenders
Pre-qualified rates obtained from websites such as Credible or LendKey may not be the final terms of your refinanced loan.
Once you've decided on your top lenders, you must fill out a full loan application to get your new, official terms.
Lenders have slightly different underwriting criteria, and it's not uncommon for borrowers to be rejected by one lender but accepted by another.
Applying to multiple lenders simultaneously can increase your chances of approval while allowing you to secure the best rate. This is known as "rate shopping."
When you do this, lenders make "hard" inquiries on your credit rather than "soft" ones from the pre-qualification stage.
3. Choose a Loan Offer
After you've studied (and ideally pre-qualified for) various loan offers, you'll be better able to choose the student loan solution that works for you.
You may be able to negotiate your preferred repayment terms with the lender you choose to work with.
With a shorter loan period, you may get a lower interest rate and pay off your debt faster (for example, five years).
However, your monthly payment would most likely be higher. On the other hand, extending the loan period may result in lower monthly payments and easier budget management.
In exchange, you'd have to pay more interest over the life of the loan and wait longer to pay it off.
Choosing Fixed or Flexible Loan Terms
You might want to choose a fixed rate if you don't want to worry about rates going up in the future and want to know exactly how much you'll pay over the life of your loan.
If you choose a variable rate, your rates may be much lower at the beginning of the loan, and they may go down if interest rates go down.
With a shorter loan term, you may be able to get lower interest rates, so it's important to see how the length of your loan affects the total cost of your loan.
Even though you'll pay less each month with a longer repayment term, you'll pay more in interest over time.
If you think you can pay off your loan quickly but want the budget flexibility a lower payment gives you, you can choose a longer loan term but set up a higher monthly payment than the minimum required by your loan.
This will help you pay the principal balance faster and spend less on interest.
Read the loan terms carefully
Before proceeding, ensure that you understand the lender's policy on forbearance or deferment periods — for example, what kind of protections do you have if you lose your job? You should also look into the co-signer release policy if one exists.
Also, make sure there are no origination fees or prepayment penalties.
4. Complete Your Loan Application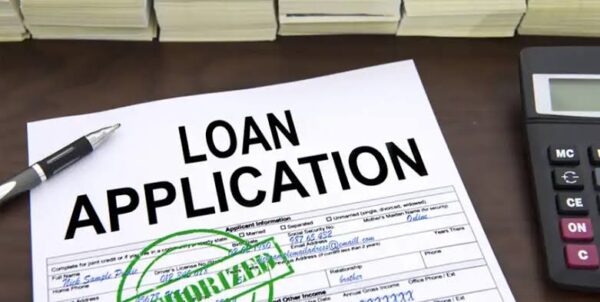 You'll need to complete a formal loan application after you've selected your chosen lender and loan offer.
It can be easy to apply for a loan refi. You'll have to give information about your education, job, and income, as well as your social security number and the loans you want to refinance.
Before your loan may be granted, you must do this step, even if you went through a lender's pre-qualification procedure.
The lender will probably make a hard credit inquiry at this stage to obtain your complete credit record.
Additionally, the lender will want information not requested on your pre-qualification form. For example, you must provide the co-detail signers if you apply with one.
Check that you have all of the required documents.
The documents and information required to apply for student loan refinancing vary depending on the lender. However, here are some examples of those that are frequently required:
Government-issued identification
W-2s, 1099s, or recent pay stubs are examples of proof of employment or consistent income.
Proof that you are a permanent resident or a citizen of the United States
Graduation certificate
Statements of student loans
Student loan debt
If you have a co-signer, they will be required to provide similar information, minus proof of graduation and student loan statements.
Check with the lender you intend to apply for the exact document list.
5. Sign the Loan Agreements and Begin Making Payments on your New Loan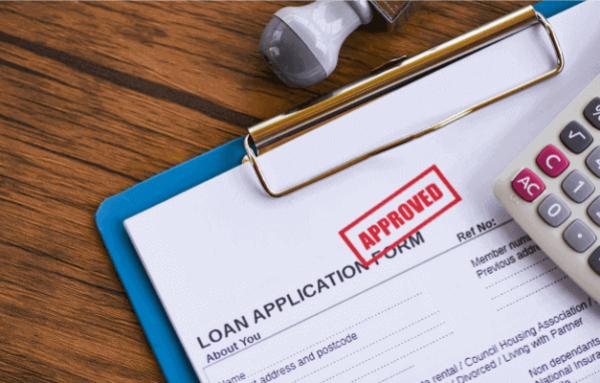 You will sign the loan documentation after your loan has been authorized.
Whereas you previously had to sign loan paperwork in person, via fax, or by mail, most student loan businesses now conduct the whole procedure online for maximum ease, thanks to technology.
You still have a few days after signing the loan to change your mind if you no longer want to go through with it.
Regardless of which company you choose, you have the legal right to change your mind within 14 days of signing your paperwork.
You can use this time to rethink the amount you want to refinance or to cancel the loan entirely.
Keep paying off your old loans until your new lender does.
You'll be asked for the 10-day payoff amount when you apply for your loan.
This is the amount your new lender will send to your old lender to pay off your old loans and any interest that's built up since your last payment.
Depending on when you refinance, your regular payment might be due during this time. Don't miss any payments.
These will be taken into account when you figure out how much you need to pay off in 10 days, and it's important for the credit score that you don't.
Before you stop paying your old lenders, the balance on all their accounts should be $0.
Pros and Cons of Refinancing Your Student Loan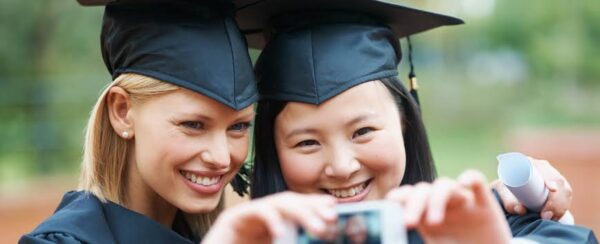 Refinancing your student loans is a big decision, but it can save you thousands or even tens of thousands of dollars over the life of your loans.
As a disclaimer, you may also want to think about the possible downsides in addition to the pros.
Pros
● You could save tens or hundreds of thousands of dollars.
A lower interest rate can significantly affect how much you pay over time. This means that more of your paycheck stays in your pocket.
● You might get out of debt more quickly.
If you refinance for a shorter loan term, you may be able to cut a few years off the time it takes to pay off your original loan.
● You might find a private lender with better terms than you already have.
Not all lenders let you skip a payment if you're struggling. Moving to a new job could bring you peace of mind.
● You might be able to pay less each month.
Depending on how you set up your loan, you might be able to lower both your short-term and long-term costs.
Cons
● You might end up having to pay more each month.
For example, if you refinance for a shorter repayment period, you'll have less time to pay back the loan, so you'll pay it off faster. This could save you a lot of money in the long run because you will pay less interest, but the higher payments may be hard in the short term.
● You'll lose protections offered by the Department of Education.
You may lose deferment and income-based repayment plans that can temporarily lower or even get rid of your monthly payments if you're having trouble paying your bills.
● Some student refinancers won't let you skip a year
Private student loans have some benefits, like allowing you to skip a payment once a year if you're in good standing. However, if you lose your job or switch to a lower-paying career, you won't be able to switch to an income-driven plan.
● You can't give your loans back to the federal government.
You won't be able to give your loans back to the federal government if you refinance them. However, you may be able to refinance again in the future if you need to, such as if the rates for student loan refinancing go down, and you can save even more.
Student Loan Forgiveness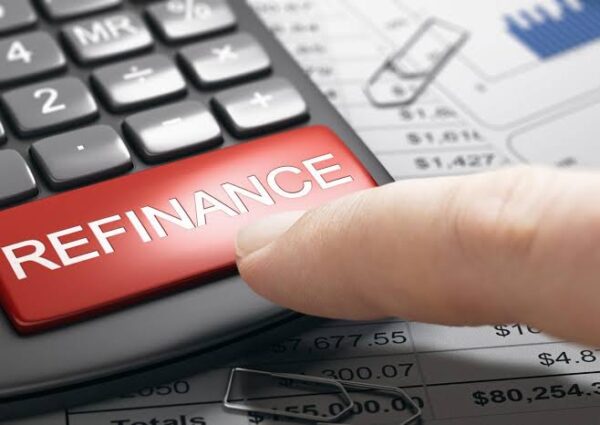 Forgiveness is only available for federally-guaranteed loans. Even though direct loans have mostly supplanted Stafford loans since 2010, both types of loans are still considered in good standing.
Consolidating several federal loans into a single direct consolidation loan might simplify your financial situation and open new income-based repayment possibilities.
Forgiveness is not available for borrowers who have withdrawn debts from private lenders or lending businesses not part of the federal government.
President Trump rejected a bipartisan measure in 2020 that would have reversed new restrictions, making it far more difficult to get debt forgiveness for borrowers with federal student loans.
This is especially for those who attended for-profit institutions and claimed the school deceived them or breached particular laws.
How to Refinance Federal Student Loans
You can refinance your federal student loans but must do so through a private lender. However, you have the option of refinancing your federal student loans.
This would imply that you would no longer be eligible for federal government benefits and safeguards such as income-driven repayment plans, deferment and forbearance options for your student loans, and forbearance options.
How to Refinance Private Student Loans?
The step-by-step guide to refinancing student loans is the same for private and federal loans. However, refinancing private student loans is better than refinancing federal student loans.
Shortly, you should first decide if refinancing is a good idea for you and if you meet the minimum requirements for it.
If so, use marketplaces like Credible or LendKey to compare lenders, narrow down your top choices, apply to each one, and then choose the one with the best terms.
Student Loan Refinance Rates
According to the most recent projections, the federal student loan interest rate for undergraduate students will remain at 4.99 percent until the academic year 2022-2023.
The rate was previously flexible but was recently converted to a fixed rate.
Graduate students who take out unsubsidized loans or PLUS loans, on the other hand, pay interest rates ranging from 6.54 percent to 7.54 percent of the total loan amount, depending on the type of loan they choose.
In comparison, the interest rate for undergraduate students who take out subsidized loans is only 5.54 percent of the total loan amount.
In comparison, the interest rate on subsidized loans for undergraduate students is only 6.54 percent.
Alternatives to Refinancing Student Loans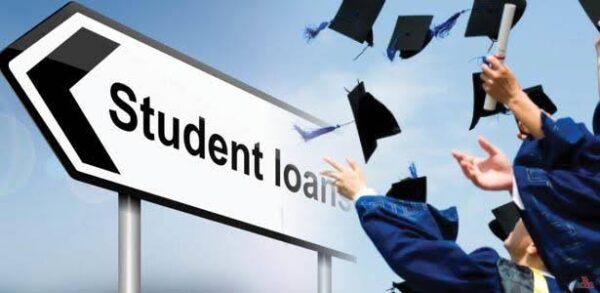 Refinancing isn't the only option for reducing your student loan debt. Other alternatives include:
Forgiveness. If you work in government, you may be eligible for Public Service Loan Forgiveness after 10 years of qualifying payments.
Consolidation. Direct Consolidation Loans allow you to keep your federal loans with the same services while consolidating all your payments into one.
Change of career. Some employers will pay a portion of their employee's student loan debt. If yours does not, and you are looking for a change, look for this benefit when reading through benefits.
Is Refinancing Student Loans Better than Consolidation?
Student loan refinancing and consolidation are two processes that are similar but distinct.
When you refinance, you combine your old loans into one new debt. Your creditworthiness determines the interest rate on the refinanced loan, and if you have excellent credit, you could save a lot of money by getting a lower rate.
Because refinancing is only available through private lenders, your refinanced debt will be a private student loan.
On the other hand, student loan consolidation usually refers to a direct consolidation loan.
The Direct Consolidation Loan is a federal program that enables borrowers to consolidate multiple federal student loans into a single loan. However, because it is still federal debt, you are still protected.
The new interest rate on your consolidated loan, on the other hand, is simply a weighted average of your old rates. This means that consolidation will not save you money.
Refinancing and consolidation have advantages and disadvantages; your financial situation and goals determine your best option.
How Long Does it Take to Refinance Student Loans?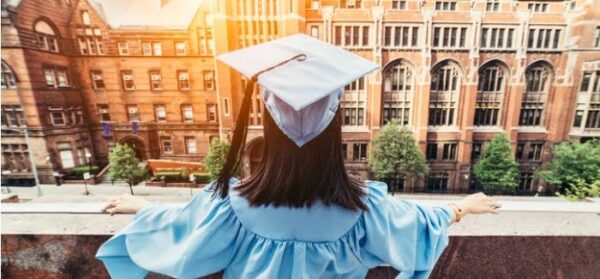 Different companies will take different amounts of time to refinance your student loan. However, from start to finish, most companies think it will take three weeks or less.
There are benefits to repaying students' loans early as well as refinancing. For example, looking into loan terms and getting pre-qualified might only take a few hours. If your documents are ready, the official application process shouldn't take more than a day.
Getting a loan approved takes about three business days, but it could take longer if you have a co-signer.
Most of the time is spent waiting for the last piece of paperwork to be signed and for your new lender to pay off your old lender. The signing of this paperwork could take a couple of weeks.
Should You Refinance Your Student Loans Now?
The best time to refinance student loans is unique to your circumstances. If you have high-interest private student loans and have the credit score to refinance at a lower rate, you should look into it.
It could save you a significant amount of money in interest throughout your repayment — use our refinancing calculator above to get an idea of how much.
However, refinance may not be a good idea if you have federal student loans until you've considered the potential drawbacks. For more information, see the following question.
If you qualify for a lower interest rate on your private student loans, you should consider refinancing them as soon as possible. But, unfortunately, you won't be able to refinance your student loan until after you graduate, in most cases.
You should not refinance your federal student loans if you are currently making payments through an income-driven repayment plan and are looking for a federal debt forgiveness program.
Federal student loans that have been refinanced are ineligible for federal loan programs
Is Refinancing a Student Loan Worth it?
Assuming you meet the requirements for a reduced interest rate, yes. A reduced interest rate will reduce your monthly payment and provide you with more flexibility with your budget.
You may save money on interest over time and get out of debt sooner by selecting a more rapid payback plan.
Bottom Line
Before taking action, consider whether refinancing your student loans is in your best interests.
First, it's not for everyone, especially those with federal loans with low or moderate interest rates. Second, before you go shopping, find out what your credit score is.
A credit score of 650 or higher is frequently required to qualify for the best interest rates available from lenders. However, if your credit score prevents you from obtaining the best loan terms, a co-signer with better credit may have the capacity to assist you.
Send your application to a few of the most reputable lenders you can find. It may help you obtain the best possible rate and increase your chances of approval.
The only thing standing between you and a new loan with better terms after that is some paperwork. So, unless you hear otherwise, continue making payments to your current lender for your student loans after signing the transfer paperwork.
Frequently Asked Questions
Q: How do I pay off 100K in student loans?
Loans that have lasted between 13 to 20 years from the federal government have a set payback period of 10 years, although it often takes borrowers between 13 and 20 years to pay off $100k in debt.
Q: How many times can a student loan be refinanced?
A student loan can be refinanced an unlimited number of times. You can even refinance multiple times with the same lender. However, ensure every refinance has a benefit, such as a lower interest rate.
Q: What credit score do you need to refinance student loans?
Banks, credit unions, and private lenders have different eligibility requirements for refinancing education debt.
Most reputable lenders will require a FICO Score of at least 650 to qualify. A credit score of 700 or higher would allow you to access the lowest advertised rates from lenders. If your credit score isn't high enough, you might be able to find a co-signer who meets your preferred lender's requirements.
Q: What does it mean to refinance student loans?
You may be able to save money in the long run by consolidating your student loans into a single loan due to a lower interest rate or enjoy lower monthly payments due to a longer repayment period by consolidating your student loans into a single loan.
Q: Can student loans be forgiven if refinanced?
Private loan borrowers are not eligible for any type of universal debt forgiveness program. Although these safeguards are rarely as comprehensive as those provided by the federal government, they are provided by some private lenders.
Q: Does refinancing hurt your credit?
While refinancing will lower credit scores in the short term, it may be beneficial in the long run. This benefit will be possible because lenders prefer borrowers who have reduced their total debt and monthly payments through refinancing.
As a result, your credit score may temporarily drop, but it will usually recover within a few months.
Q: Are student loans forgiven after 20 years?
Federal student loan borrowers who enroll in some income-driven repayment programs are eligible to have the remaining balance of their loans forgiven after 20 or 25 years of making on-time payments, respectively.
Q: Can you refinance your loans with another person's name?
Yes, certain private lenders will let you refinance your student loan in someone else's name. For example, once their child is well-established in the workforce, parents may choose to transfer their parent loan to the child.
The new borrower must apply and meet the lender's income and credit score requirements to transfer their debt. Remember that the terms and rates will vary depending on the new borrower's credit history.
Q: Will student loans be forgiven after 10 years?
120 "qualified payments," or 10 years of payments if completed annually, are required for federal student debt forgiveness.