Last updated Aug. 31, 2022 by Jessica Green
Food delivery apps enable you to order food from your favorite restaurant and have them delivered to your house in minutes.
Although all food delivery apps serve the same purpose, they differ slightly.
Here are the best 9 apps to get your food delivered to your home. These apps are free, and they can be used in all states in the United States and abroad.
Grubhub
One of the most popular online meal ordering and delivery businesses is Grubhub.
Created by Mike Evans and Matt Maloney as a small website, GrubHub is now valued at $6 billion.
To order food from GrubHub, log into the GrubHub official website and input your zip code or address into the search field.
Once you are presented with a list of eateries around your area, you can make your order.
Uber Eats
Uber Eats is a subsidiary of the transportation firm Uber. It debuted in 2014 under the name UberFresh with a headquarter in Santa Monica, California.
In 2015, it changed its name to UberEATS and has since expanded its territories.
With a worth of $49 billion, Uber Eats is currently the best food delivery app. It distributes restaurant meals to multiple cities across North America, and its branches are spread across the world.
DoorDash
DoorDash is one of the top Meal delivery services in the United States.
The company which was first known as Palo Alto Delivery during its establishment in 2013 is estimated to be worth $12 billion.
The DoorDash official website is simple to use and straightforward. It provides you with a list of nearby restaurants and also displays the estimated wait time for your delivery.
Postmates
Postmates is a food delivery service created in 2011. It is currently valued at $2 billion.
Aside from delivering food to your doorstep, Postmates also enables the delivery of all kinds of items.
The orders you make on Postmates can be scheduled for in-person pick up.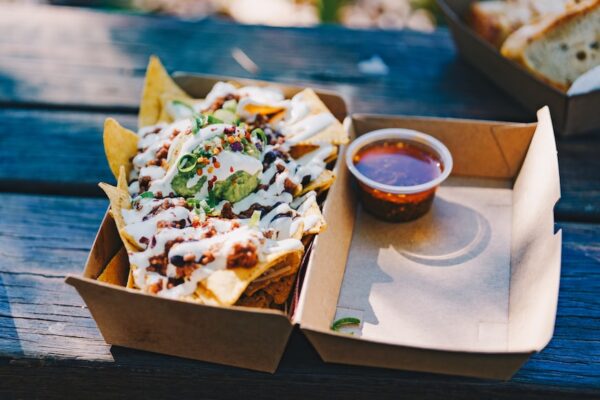 Frequently Asked Questions
Which app is best for food delivery in India?
There are lots of apps for food delivery. The best among them in India is Swiggy. Swiggy is a top rated smartphone app with more than 1.5 million downloads. It is ranked as the top online food app in India and is accessible in all the cities of India.
Which food delivery app is fastest?
The fastest food delivery app is InstaCart and DoorDash. DoorDash is a food delivery app that displays the waiting time for food you order.
Is Grubhub better than DoorDash?
Grubhub has a significant advantage over Doordash in terms of gross charge per trip. In addition, tipping seems to be more favorable at Grubhub, in which the average tip amount is $5.00 per trip compared to $4.17 at Doordash.
Instacart has an edge over Shipt in terms of availability and shopping varieties. However, you can get good discounts and referral awards on Shipt Shopper.
What is better Postmates or DoorDash?
For drivers and consumers, both applications are simple to use and straightforward. But DoorDash is better than Postmates in terms of accessibility. If you reside in a small city you can easily order food from DoorDash.
Postmates is better in terms of being adaptable and available around the clock.
How safe is the Instacart app?
InstaCart is a reputable, simple, and secure app that enables you to purchase goods online. It offers a delivery service that brings the goods you order to your doorstep.