Last updated Apr. 18, 2023 by Peter Jakes
Familiarizing yourself with some of the best paper trading apps is very vital to the success of your trading career, especially as a newbie. Securities trading is a volatile kind of trading where you can make much fortune or lose all your capital. Here, the risks are high, and if not properly managed, they can result in loss.
The best way to develop your trading strategy and understand market trends and price movements is to practice using some of the best paper trading apps. Doing so will help you better understand the financial market and maximize it. For this reason, we will provide relevant information about some of the best trading apps here.
What Is Paper Trading?
Paper trading is financial trading that allows one to practice trading stocks with a zero account for education and learning purposes. Paper trading gives almost the same feel as actual trading, except that you don't invest your money in any financial products; therefore, you don't expect any gain or loss from such trade.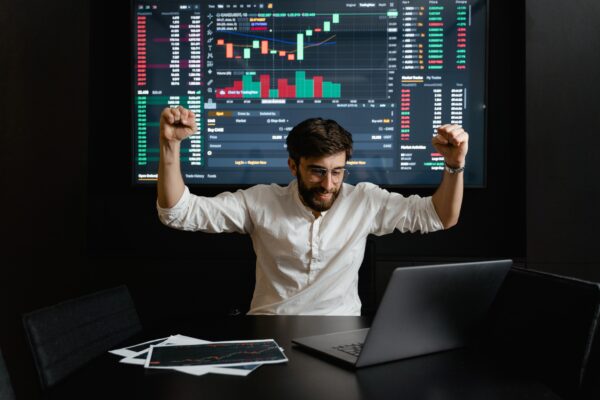 It is a way of testing the market volatility and seeing the complexity of a financial product like stocks, futures, forex, equities, and more, before committing to them. Paper trading is also a popular concept in cryptocurrency. Here, crypto traders learn how to use candlestick patterns and other indicators to determine price movement and market trends. 
Are Paper Trading Apps Worth It?
The opportunities you can get from trading in securities are fast expanding. As a result, many people, especially the younger generations, have developed a tremendous interest in trading and investing in securities. 
Despite the growth in securities trading, making profits is still difficult for most people. Moreover, the risks involved in this kind of trading are so high that you might lose all your assets without good risk management skills.
Using paper trading apps is an excellent way to dive into trading without risking so much. Paper trading apps are beneficial to both new and experienced traders.
New traders need paper trading apps to perfect their trading knowledge and skills. In addition, it helps them get familiar with market trends and price movement before they dive into actual trading.
We encourage new traders to practice trading on paper trading apps for a few months before investing their money in the market. Doing this will help them perfect their trading strategies and also minimize loss.
Experienced traders need a paper trading app to help them try out new trading strategies before implementing them in the market. In addition, using a paper trading app as an experienced trader can help you ascertain potential risks in the market and subsequently manage them well.
Which Paper App Is Best For Trading?
Many paper trading apps in the market today can give you a real sense of trading and help you perfect your trading strategies. Here are six paper trading apps to kickstart your trading career.
eToro
eToro is one of the best paper trading apps globally, serving over 20 million users. The app has a user-friendly interface that makes it easy for newbie traders to practice trading.
eToro allows users to trade financial assets, such as stocks, commodities, ETFs, and cryptocurrencies, without investing their money. They also provide users with live market analysis to prepare them for the real market.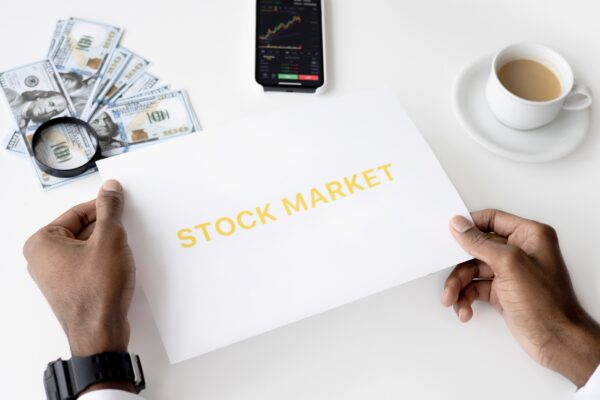 Opening an account with eToro is relatively easy. You can create a free account on your desktop or download the app on the Google play store or Apple Store.
Once you have created an account on the app, the platform will credit you with a $100,000 paper trading balance. With this amount, you can trade on any assets on the forum without fear of losing your money. In addition, you can also request more funds when you exhaust your paper trading balance.
Apart from offering users a demo trading account, eToro also allows you to invest in cryptocurrency, stocks, commodities, ETFs, and other digital assets. They charge a percentage commission on every investment. For instance, they charge about 1% on most cryptocurrency investments.
AvaTrade
AvaTrade app allows users to learn by copy trading: a technique where investors copy the trading pattern and strategy of other investors, experienced brokers, or money managers. The app is available to over 300,000 clients globally.
New and experienced traders can use a demo account on AvaTrade to learn and practice forex trading. In addition, they also provide users with market data and research materials. However, clients will have to deposit a minimum of $100 to open a real AvaTrade trading account.
Both Android and IOS users can download their native app, AvaTradeGo. In addition, the app is available in different languages, including English, French, Spanish, German, and more.
IG
The IG mobile app has excellent features and an easy-to-use interface where you can find an economic calendar, trading alerts, sentiment readings, market information, and watchlists. IG has all these features to make trading appealing and exciting.
Creating a demo account on IG is straightforward, provided you have downloaded the app. Once you have opened a demo account, they will credit you with £10,000 virtual funds. With this fund, you can practice trading, get familiar with the platform, build your strategy, and grow your confidence. In addition, you can gain access to over 18,000 markets with your paper trading account, including forex, shares, indices, commodities, options, and more.
TradingView Stimulator
TradingView is another powerful trading platform that provides users with a free trading simulator. It is popular amongst both new and experienced traders for its sophisticated features. The app features resources like market information, an advanced charting system, watchlists, and device notifications. In addition, TradingView also provides demo account users with recent news from most stock exchanges around the world.
To begin paper trading on TradingView, you must open a virtual trading account. In addition, they deposit a $100,000 fund into your account for virtual trading. They allow virtual trading in different assets, including stocks, currencies, bonds, futures, and cryptocurrencies.
TradingView also grants users access to their community page. As a result, you can share trading ideas and resources with other community members.
InteractiveBrokers
InteractiveBrokers is another popular trading platform that allows you to practice trading through its virtual trading program. The most exciting thing about their program is the number of virtual funds available for users to practice trading. They provide a $1 million fund to demo account users to give them sufficient trading experience and master their strategy well.
With InteractiveBrokers, you will have access to real-time charts and risk analytics. They also allow paper trading in multiple markets, including stocks, options, forex, and more.
Tradestation
TradeStation is an online brokerage platform allowing you to trade different financial assets, including stocks, options, futures, ETFs, etc. The platform provides users with a paper trading program, which benefits both new and experienced traders. Also, users on this platform have access to unlimited virtual funds to trade on their desired assets. 
TradeStation mobile app has an easy-to-use interface that features sophisticated charting and analysis tools. These tools benefit new traders who want to test the water and master trading strategies. In addition, they offer a back-testing feature that allows users to test run a trading strategy by comparing it with historical analysis. 
Experienced traders can also test their new trading strategies, automate orders, alternate market types, and carry out other sophisticated tasks. They also have a social community where investors can share their trading experience, knowledge, and resources.
Paper Trading Vs. Real Trading
Paper trading is similar to real trading; you practice trading in financial assets like stocks, ETFs, bonds, forex, cryptocurrencies, options, and more. Nevertheless, there are significant differences between both tradings.
Paper trading doesn't require you to invest any amount. The paper trading app credits your account with virtual funds you use to trade. On the other hand, you have to make a minimum cash deposit before trading live on any platform.
You don't realize profits or losses when you do paper trading. The purpose of paper trading is mainly for practice. On the contrary, you can realize gains or losses when you trade with a real account.
Since paper trading is primarily for practice, there is little or no emotional investment when trading. In contrast, trading on a real account with any broker requires your emotional input as your money is involved. You might struggle with live trading if you don't know how to manage your emotions.
Paper trading doesn't require you to pay a fee or commission on any of your trades. On the contrary, most brokers require a transaction fee when investing in any financial asset.
Conclusion
Whether you are a new or experienced trader, using any of the paper trading apps mentioned above will give you a better understanding of the market trends. In addition, it will boost your confidence and help you approach the market with a prepared mindset. Going to the market with this approach and level of preparedness, we help you minimize your loss and manage your risk. Nevertheless, you should consult financial experts before making any significant financial investment.
Frequently Asked Questions
Some of the best investment apps in the market today include Betterment, Invstr, Acorns, Robinhood, Ellevest, Wealthbase, and more.
Are investing apps safe?
Your investment is safe if the investing app is a Securities Investor Protection Corporation (SICP) member. Suppose the investing apps incur loss and close business; SICP helps recover your investment. It is an added advantage if the investing app registers with SEC and FINRA.
What are the most accessible investment apps for beginners?
Some of the most accessible investment apps for beginners include Acorns Invest, TD Ameritrade, SoFi Invest, Ally Invest, Robinhood, Stockpile, and more.
What are the best trading apps for options?
InteractiveBrokers, TD Ameritrade, tastyworks, and E*TRADE are some of the best brokers for trading options.
Do investing apps work?
Investing apps are easy to use and an excellent place to start your investment journey as a first-timer. They are cheaper than paying for real-time financial advice from experts. In addition, they accept minimum investment in small amounts, therefore appealing to some low and middle-income earners.