Last updated Aug. 11, 2023 by Benedict Osas
Aside from enjoying the benefits of communicating with friends and family on Facebook, you could also use the platform to earn income. Facebook provides tons of opportunities to make money. Although the offer wouldn't make you rich, it will increase your earnings.
The good thing about making money on Facebook is that you don't need to go through lengthy or tedious registration processes to start.
Additionally, you can work at your own time and pace, but the amount you make depends on your level of commitment and consistency. Here are the 15 Ways you can make money with Facebook.
#1. Sell Digital Products
One of the popular ways people make money on Facebook nowadays is by selling digital products on the platform. You can do this by creating a shoppable feed.
The good news is that selling on Facebook doesn't mean you must have a physical product. Facebook allows you to create digital products that will enable you to make passive income.
Before starting, ensure you have a clear strategy to meet your target audience's goals. Then, offer your product as part of the solution to those problems. Some examples of digital products you can sell on Facebook are:
E-books
Presets
Stock images
Prints
Templates
Guides
Graphics, infographics, illustrations, and digital art.
#2. Participate in Affiliate Marketing
Yes, affiliate marketing is also an option to make money on Facebook. However, you must join high-paying affiliate programs to make money through affiliate marketing on the platform. Doing this will help you get affiliate links to your blog or Facebook and earn a commission on each sale you generate. 
To become successful in this venture, you need to gain the trust of both your client and customer. You don't have to wait for a brand to sponsor your program. You can simply sign up for several affiliate programs.
#3. Become a Brand Ambassador
Companies are always looking to build and establish their brand. Consequently, they constantly need content creators, brand ambassadors, and influencers to help them promote their brands.
So if you're the type that has lots of followers and engagement on your Facebook page, consider taking this opportunity. Always suggest a long-term collaboration instead of just a one-off if you're reaching out to brands.
It'll benefit both parties regarding consistency in ideas and working relationships. In addition, micro-influencers are a niche often more valuable to companies and celebrities as they have the time to engage with the audience. So the opportunity here is very high.
#4. Paid Partnerships with Brands
You don't need many followers to succeed in this type of venture. However, having a specific niche and target audience that aligns with the brand's audience would be best.
Also, you don't have to wait for brands to get in touch; instead, you can reach out to brands using your media kit and a very well-written pitch stating your value proposition, the benefits they will get working with you, and other relevant information that will help land the project.
And when you finally land the gig, try to beat their expectations and produce maximum delivery to increase your chances of attracting more brands. But, of course, your proposal will be excepted if you can offer something exceptional yet terrific.
#5. Start an Online Course or Workshop
Another quick way to make money on Facebook is by organizing online workshops or training on the platform. You can use the platform to promote your online course, whether a photo masterclass, film, or cooking workshop. Facebook (and Facebook ads) helps you to reach thousands of potential clients.
Once you reach them, you can ask for a small fee for this training. You can also promote training, courses, or workshops for other people for a fee on your Facebook page. The more people you can meet, the more your chances of earning more.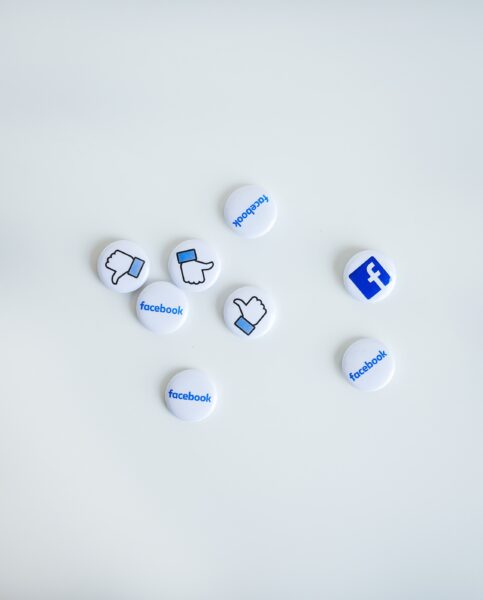 #6. Facebook In-stream ads
In-stream ads enable you to earn money by adding short ads before, during, or after your videos. Facebook allows natural breaks in your content to insert your ads, or you can choose your preferred placements. The number of video views and the advertisers usually determine earnings.
You'll earn extra if a viewer is interested in the ads and clicks on them. However, it would be best to post interesting videos to keep your viewers tuned consistently. Also, do not irritate your viewers by inserting too many video ads.
#7. Become a Freelancer
Another easy way to make money on Facebook is by becoming a freelancer. You can work for brands looking to promote their service online. The more followers you accumulate, the more brands, businesses, and digital marketers will reach out to you for paid adverts.
Your job is to post the product on your page and get paid. Generally, the more followers or likes you have on your page, the more money they will offer you. So use different strategies to increase your followers, like creating engaging content and constantly posting.
#8. Sell on Facebook Marketplace
Facebook Marketplace is an incredible place to sell items or build a business. Unlike eBay, an advantage here is that buyers are local, so there's no need to worry about shipping.
Aside from being an excellent sales outlet, you might discover Facebook Marketplace as a perfect spot to source deals. You can market sell items like houses, furniture, and other valuables for companies who'll give you a commission for every sale in return.
Even better, selling on Facebook marketplace does not require you to be a social media expert or gather massive followership. Getting a client and posting will do.
#9. Running a Facebook Group
Facebook is a place with lots of legit opportunities to make money. Another way is to create and run a Facebook group.
To get started, create a Facebook group related to your niche, and ensure you attract at least 10k members and effective engagement in conversation around a specific niche.
Keep your members tuned by posting relevant posts, images, polls, blog posts, etc. In return, you can earn money using your Facebook through sponsored content, paid surveys, selling your own product/book/services, and affiliate marketing.
#10. Become a Social Media Manager
If you are social media savvy, do you know you can work and get paid by managing Facebook cooperate accounts? To become a successful social media manager, you need to equip yourself with basic social media management skills.
As a social media/Facebook manager, some of your responsibilities are creating and posting content on the Facebook page, designing graphics for content, scheduling posts, responding to followers' comments, keeping them engaged, and increasing the size of the audience, amongst others.
Interestingly, as a social media manager, you can even be allowed to manage other social media platforms owned by the brand you're managing. Therefore, you may need to be knowledgeable about other social media platforms like Pinterest, Instagram, Twitter, etc.
But note that different platforms require different approaches. Also, managing other platforms for them means more pay.
#11. Sign up with a Pay Per Click (PPC) Network
Pay Per Click Networks is another common way to make money on Facebook. Again, the process is easy; all you need do is sign up with them, and they'll give you content, or you choose contents to share on your social media pages, and then you'll get paid for every click it generates.
Often, PPC is very observant, so you must not click on the links yourself or assign someone you know to click. You will be banned if you're caught doing this, as it is against their agreement.
So, you can sign up with them and post their content on your Facebook page, and for every click it generates, you'll be paid. Examples of PPC networks to join include; SharePopz, Viral9, and more. You can try this to make money on Facebook by posting links.
#12. Sharing Short-links
Another way to make money on Facebook is by sharing paid links on your account. The process involves using a link shortener service for each link you share on social media.
However, this method doesn't offer pay but is excellent for making passive income. If you share news or any information regularly on Facebook, then this opportunity is for you!
All you have to do; bis before sharing the link to any news or information is copy and paste the link and shorten it in a link shortener such as bit.ly. Then trim the link and share it on your Facebook.
If anyone clicks on it, the link will direct them to the ad before redirecting them to the news or information. Popular link shorteners paying for this service include ADF, Link Shrink, and OUO.
#13. Become a Facebook Page Manager
One of the most sort after jobs these days is Facebook page managers. Suppose you are knowledgeable and skillful in how to run a Facebook page, which includes keeping the audience engaged and running ads.
Then you can make a good Facebook page manager. Most are part-time jobs, but you can find full-time employment that a very rewarding. You can search for Facebook page manager posts on websites like Upwork, Indeed, Freelancer, Fiverr, and more.
#14. Fan Subscriptions
Fan subscriptions are a means for your audience members to provide direct monetary support to you and the content you're creating.
It gives them access to exclusive content, perks, discounts, and maybe even swag. The Fan subscription method works well for video creators, podcasters, authors, artists, etc.
Essentially, it's paying for access to exclusive or gated content. Fan subscriptions are a great way to make money on your Facebook page. However, this Facebook monetization method is new and only available by invitation.
There have yet to be any public details made about fees or other terms for Facebook and creators. Nonetheless, it's worth keeping tabs and leveraging once the opportunity is made official.
#15. Sell your Facebook Page
Nowadays, people are in the 'business' of buying and selling Facebook pages. Although it seems odd, some influencers grow Facebook pages and groups only to sell them to the highest bidder.
You can use this idea or sell off your account if all other earning channels do not work. However, we recommend you keep trying; it takes a lot of time and patience to start earning on the platform. You cannot start making money over a short period.
However, if you've found another lane of hustle that pays better, you can consider selling your page. But know that selling your page means you'll lose every access to it, including the contents and naming rights.
Frequently Asked Questions On Ways You Can Make Money With Facebook
How Much Do Content Creators Make on Facebook?
According to Facebook, content creators make between $1,000 to $10,000 monthly. While there are opportunities like Facebook Live, fan subscriptions, Facebook Reels, and even paid online events, the premium route of long-form video content is the most sure-shot legit way to generate a monthly income from Facebook. If you've been making content consistently, earning thousands is a possibility.
When it comes to producing content, it's a competition about quality. Therefore, instead of making as many videos or posts as possible, focus on creating high-quality content that your followers will fondly like, watch, and share with friends.
Warm audiences translate to more views on videos, which increases your chances of sourcing video ads. This is the secret of how most creators and influencers make their incomes.
Does Facebook Pay Money?
There are many ways to make money on Facebook. In-stream ads on Facebook help you earn money by adding short ads before, during, or after your videos.
Facebook will automatically identify breaks in your content to place these ads, or you can choose where and how to do placements. Factors like several video views and advertisers determine your earnings.
Also, If you're knowledgeable and skillful in how to run a Facebook page, which includes keeping the audience engaged and running ads, you could become a Facebook manager. It is another high-earning gig on the platform.
Which Social Media Pays the Most?
Instagram is the platform that offers more opportunities to make money. If you have many followers, you can make some serious cash.
Some creators with roughly 5k followers earn an average of $350 per post. More so, this number increases depending on how popular the account or creator is—those with 10k+ followers can make over $4,000 for every post.
Other platforms like YouTube, Facebook, Snapchat, and TikTok top the rankings of social media sites that pay the most.
How Much Does Facebook Reels Pay?
Facebook Reels Play bonus program pays creators about $35,000 per month. Each month, creators will be allowed to participate in a set of sequential, cumulative challenges building upon one another.
For example, the creator might earn $20 initially when at least five of their Reels accumulate 100 plays each. After they complete that goal, another would be unlocked, like making $50 when 10 Reels reach 200 plays each.
This progress would continue throughout the 30 days and then reset at the beginning of the next month, starting a new set of challenges.
What Happens When I Reach 5000 Friends on Facebook?
With 5000 friends on Facebook, you can become an influencer and earn. You can start by selling digital products on the platform.
You can do this by creating a shoppable feed. Facebook allows you to create digital products to sell and make passive income.
What Happens When You Get 1000 Facebook Followers?
Having 1000 followers on Facebook means you can get up to 60 views daily. With this, you can become a good brand manager.
You can work for companies looking to build their brand through adverts by reaching many audiences. Your job description includes posting engaging yet captivating content promoting the brand to your 1000 followers.
How Many Followers Do You Need on Facebook to Get Paid?
Having 10,000 followers and an established Facebook presence will help you earn. This followership will help you reach more people with more clicks and views, thereby increasing your chances of earning.
Similarly, brands are interested in paying for sponsored posts only on pages with at least 10,000 followers.
How Much Does FB Pay For 1000 Views?
The amount earned per 1000 views mostly depends on the type of video and page. However, an average Social Media Examiner statistic says you can make about $8 per 1000 views.
What can I do on Facebook to make money?
You can make money on Facebook by creating a page or group and amassing many followers. Then, you can use your page to advertise for brands, do online courses, or sell digital products and get paid. Opportunities to make money on Facebook a limitless and available for all.