Last updated Apr. 26, 2023 by Peter Jakes
Teens may not have many bills, but they must pay for many things, including car insurance, phone plans, eating out with friends, school trips, clothes, etc.
Of course, not every adolescent receives a stipend. Moreover, those who receive money do not always have enough to make all their desired purchases.
Naturally, if you're in either of these situations, you should consider working weekend jobs to supplement your income.
Nowadays, it is common for teenagers to seek ways to earn their own money, either to save for the future, to help support the family finances at home, or for other purposes such as personal phones, gifts, and snacks.
So, as a teen, do you require additional funds right now? What can you do right away to start earning money?
Fortunately, there are numerous ways to earn money as a teenager—some of which can even be enjoyable sometimes.
So, if you're looking for ideas, check out our list of dozens of excellent ways for teens to earn money.
Following that, we'll address some common questions you and your parents may have about earning money as a minor.
Can Teenagers Make Money?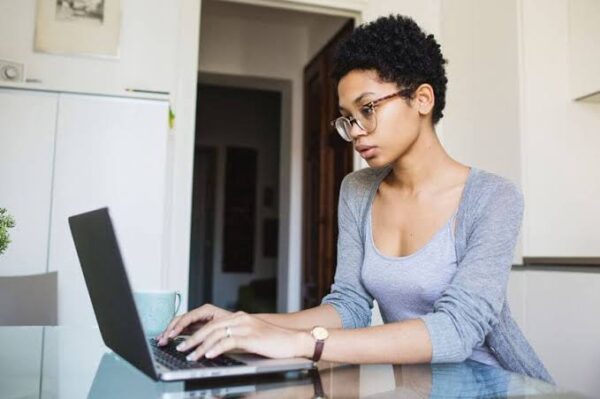 Teenagers can, in fact, earn their own money. It is not unlawful. In fact, many teenagers are already earning more money than their parents expected. You, too, have the potential to be one of them.
Your parents may cover most of your expenses, but earning extra money to save for large purchases such as a car may be beneficial.
So, let's look at the best ways for a teen to make money this year.
Good Read: How to Make Money Collecting and Recycling Aluminum Cans
How to Make Money as a Teen
If you're wondering how to make money as a teen, look no further—plenty of options exist.
There are so many options that you may find it difficult to choose. That's why it's a good idea to plan for a few things to help narrow your job search and increase your chances of landing the best job.
Consider whether you want to work in person or online.
Some people simply need a lot of face-to-face time to function, and in-person jobs are ideal.
If you're more introverted or live in a remote area with few options within driving distance, you should think about working online.
Determine how much money you wish to earn as a Teenager
Do you want a little extra spending money, do you need to save a lot of money quickly, or do you want a regular paycheck to cover a few bills, such as car insurance or cell phone bills?
Finally, think about your abilities. For example, are you physically fit, numerate, and can you remember complicated directions?
These and other skills will open doors to various part-time jobs for which others may not be qualified.
Best Ways To Make Money as A Teen
1. Start a YouTube Channel
Depending on how much time and effort you put into creating YouTube videos, you have the potential to make a substantial amount of money. In addition, you can learn how to start a Youtube channel that makes money right away.
To earn ad revenue from your YouTube channel, you must be 18 years old, but you can create an account with the help of a trusted adult.
However, many YouTubers earn far more money from sponsored videos, swag, and paid product promotions than from any ads on their YouTube videos.
While teens make up the majority of minors, who make money by creating videos about topics they are interested in, even younger children can participate if an adult is willing to create a channel for them.
2. Make Your Own Products and Sell on Etsy
Etsy is a popular e-commerce online marketplace where buyers can find unique items.
Don't worry; you don't have to sell physical items like crocheted sweaters or woodwork, which would necessitate spending money on expensive materials each time you receive an order.
You can make digital products like E-printables. But don't know how to make or sell them online?
You can take an Etsy E-Printables online course. Online courses are a great way to learn valuable skills. However, if Printables are not your thing, there are other best things to sell on Etsy and make a lot of money.
Once you've learned how to make E-printables, you can sell them on Etsy and earn passive income.
3. Sell Things You No Longer Want or Need
There are many things in your house that you no longer need or use; sell them. But, unfortunately, many people are looking for those same types of things you no longer need.
Instead of allowing them to waste away, just sell them out. Many sites where you can see used things include Depop, Offerup, and Decluttr, to name a few.
4. Establish a Teen Investment Account
Everyone enjoys spending money, but if you start saving and investing as a teenager, you can grow that money into much larger sums later on.
Unlike the jobs listed above, it is not a quick way to make money.
However, putting some of your earnings to work to generate even more money is worthwhile in the long run.
A Fidelity® Youth Account is an excellent way for you to earn money as a teen through investing, and you can open one online.
Learning about saving, spending, and investing can pay off big time when you start young.
The Fidelity® Youth Account is a brokerage account owned by teens aged 13 to 17 that is designed to assist them in beginning their investing journey.
You can begin your investing journey by trading most U.S. stocks, exchange-traded funds (ETFs), and Fidelity mutual funds through their own brokerage account.
You will also receive a free debit card with no monthly fees, account fees, minimum balances, or domestic ATM fees. They can also use this free debit card for teenagers4 to manage their money and spend it whenever they want.
And what about developing wise financial habits? You and your teen can use Fidelity's Dedicated Youth Learning Center, which is full of resources designed specifically to help teens develop good financial habits.
5. Freelance Writing
People are always looking for writers. And anyone can write. So all you have to do is begin by practicing and quickly building your writing resume. Then, if you are not so sure of yourself, you can learn how to become a freelance writer and get freelance jobs.
If you are sure about writing, list your writing services on sites like Fiverr, Flexjobs, Upwork, and others. Some people make over $10,000 per month simply by writing. This is because they, like you, began small. So, you can start somewhere.
6. Pet Sitting
Do you adore animals? If so, why not earn money for loving them by starting a pet-sitting business? Are there no dogs in your neighborhood? Pet sitting is one of the best ways to make money as a teen.
Yes, there are. You never know how much people want assistance with their pets while they are away on business or vacation. Besides, there are many dog walking apps to make money walking dogs. Check them out while searching around your neighborhoods for "pet-sitting jobs near me."
7. Do Odd Jobs During the Weekends and Holidays
Why not consider doing odd jobs on weekends and during vacation? Many places are looking for helpers and people with no experience like you. Make contact with them and let them know you're available.
You might even get hired the same day. Just keep in mind that there are many jobs that people pay others to do instead of doing themselves. These are some examples of such jobs:
cleaning houses, yard work, lawn mowing, grocery shopping assistance, fence painting
8. Flip Home Decor Items on eBay for a Profit
As a teenager, "flipping" items—buying something for a low price and selling it for a higher price—can be a fun way to make money. But, of course, there are lots of cheap home décor websites to start with.
You can also do this online through auction sites like eBay.
You could start with items you and your family no longer want or ask family friends if they have any items they plan to donate soon.
If you find that you enjoy this type of work, you could expand by purchasing items at garage sales or thrift stores.
This method of earning money is especially suitable if you are knowledgeable about the item you are selling, such as sports memorabilia or Pokémon cards.
9. Do Tasks For People
You can quickly get started doing tasks for people for money using apps like TaskRabbit, Thumbtack, Upshift, and Jobble.
These online platforms connect you with people who need help with tasks, odd jobs, errands, and other staffing services.
This is a fantastic opportunity for students who need money, but you must be at least 19 years old to sign up for these platforms.
You can begin by offering to assist your neighbors, family members, and members of your community
10. Babysitting
Many people in your neighborhood require babysitting assistance. They just don't know if you provide such services.
Begin by establishing trust with your neighbors and, after some time, distribute business cards advertising your babysitting services.
Aside from passing out cards, you can also verbally introduce yourself and your services from door to door.
There are babysitting jobs for 13-year-olds that can earn you up to $1000 a week. Also, you can even advertise your babysitting services on Care.com or Sittercity!
11. Learn Graphic Designs
With modern tools, becoming an expert in graphic design no longer takes years. Instead, you could become a pro in as little as 3-6 months and earn money for years.
Subscribing to Canva and Adobe Creative Cloud are two advanced but simple tools you can use for your design services.
This is similar to learning a profession or trade outside of the classroom. Buyers are looking for graphic designers on sites like Fiverr and Upwork. Why shouldn't you?
Sell Your Designs
Aside from getting clients from Fiverr and other marketplaces, you could design and sell something on Etsy and other sites.
People would simply pay to download the design from your shop. Do the work once, and you can sell for years.
You can also sell your design on websites such as Redbubble and Cafepress. In addition, companies can buy and use your uploaded design to print items such as t-shirts, bags, cups, and caps.
You get a commission when someone orders something with your design on it. Will you be pleased to see people wearing shirts with your design on them?
These websites even handle shipping and returns. When someone purchases an item with your design or saying on it, you receive a commission on the sale.
Cafepress requires you to be 18 to use their site, so you'll need to use it with the help of a parent. Redbubble requires that you be at least 16 years old.
12. Watch Videos
People spend an increasing amount of time online, much of which is spent watching video content. Watching this video content online is one way for teenagers to earn extra money. Instead of Netflix and chill, you can get paid to watch movies.
Watch videos on ySense and make money
ySense is an online community where you can earn money for doing things like taking paid surveys, testing new apps, signing up for websites, watching videos, and more.
Other tasks on ySense include taking surveys. Paid online surveys can be completed on your own time, and each study completed earns points.
The service recommends completing the daily checklist bonus to maximize earning potential on the platform.
Each day you complete your Daily video Checklist, a bonus of up to 16.0% will be added to your account balance at the end of that day. You can cash out with Paypal.
13. Start a Blog
You can create a blog on any subject that interests you. For example, many people begin blogging by writing about a cause they are passionate about, such as mental health or the environment. In contrast, others blog about their hobbies, such as music or sports.
While some people blog solely for therapeutic purposes, it is possible to earn money from blogging. For example, you can use your blog to host pay-per-click advertisements, promote useful products or services, or publish sponsored posts.
14. Become a Golf Caddy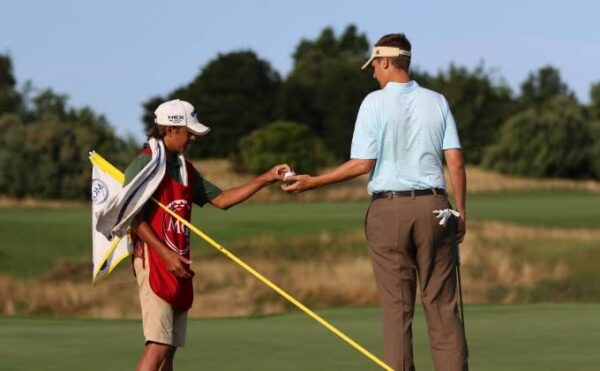 A golf caddy's primary responsibility is transporting a golfer's golf bag. However, some caddies also hand golfers clubs and even make recommendations on which clubs to use.
So, at the very least, it can be a great job for someone who enjoys being outside and getting some exercise, and it's ideal for any teen who wants to learn more about golf.
Golf caddies are typically paid by the round or "loop" and also receive tips. Some even make a career out of it.
A PGA Tour caddy earns an average of around $2,000 per week, plus a percentage of their golfer's earnings.
15. Play Video Games
Teens, children, and adults all enjoy playing video games—and it turns out that this favorite pastime can also earn teenagers money.
Play online games with MyPoints
MyPoints allows users to earn money for gift cards by playing online games. Online games, bingo, puzzles, trivia, and other activities are available.
The more people who participate, the more MyPoints points they accumulate. You can earn up to 4 points/$ per game by playing games.
Gift cards to places like Target, Starbucks, Sephora, and others can be redeemed for units.
16. Teach a foreign language
Kids are better at picking languages. You can even monetize your polyglot skills by teaching people around you another language.
If you know one of the world's most widely studied languages, you will have many opportunities to teach it.
Examples of such languages include French, Mandarin, Spanish, German, Italian, and Japanese.
If you don't know any other languages besides English, you can make money by teaching children who are not native English speakers and have immigrated from other countries.
17. Manage Social Media Accounts
Running social media accounts is an excellent way for teenagers to earn money on their own, especially if they are interested in a marketing career in the future.
While you're unlikely to get a job at a major corporation (which would be a full-time position anyway), you can work for smaller companies or individuals.
This position is ideal for anyone with a large social media following, as it allows you to showcase your skills on the platform. However, you must demonstrate maturity.
While businesses know how adept young adults are at navigating social media, a few bad decisions could ruin their reputations.
18. Give Music Lessons
In the same vein, you might consider teaching music.
Do you have an instrument, or are you a good singer? You can earn money by teaching others your skills.
Giving music lessons can be financially rewarding and emotionally rewarding as you watch your students improve, and it can also help you hone your own musical skills.
This type of work is simple to fit into busy schedules; each session may last only a half-hour or an hour.
Someone who cannot work a full shift at a standard part-time job may still be able to teach music.
18. Mow Lawns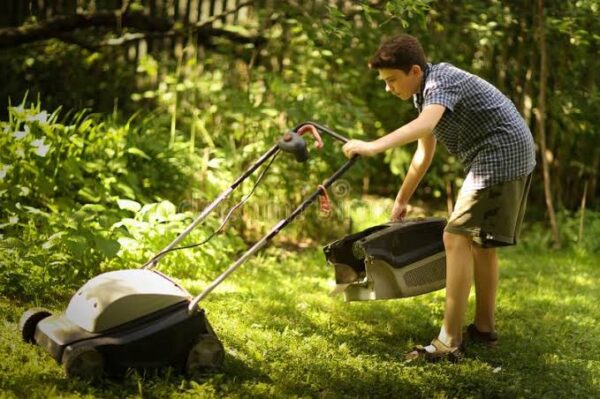 Lawn mowing is a popular summer job. Because the grass grows all summer, it's easy to find repeat clients who want you to work as frequently as once a week.
And if you have some spare time, you can easily scale—mow one or two lawns for extra cash, or get clients from all over the neighborhood to make as much money as possible.
Mowing the lawn is a simple service to offer in your spare time. You can plant flower beds, weed gardens, rake leaves, clean up after their dog, or water any landscaping in their yard.
Create something unique based on the lawns in your neighborhood.
Lawn work is ideal for learning how to make money as a teenager because it allows you to begin working and earning money quickly.
19. Become a DJ
If you enjoy music and frequently control the music selection at gatherings, you might enjoy working as a DJ at events.
However, unlike many of these other jobs, DJing requires a significant upfront investment (namely equipment).
So you may have to ask for media players, turntables, and other equipment as birthday or holiday gifts or purchase these items with your own money.
Look for jobs doing parties, school dances, and other social events. For the right people, this type of job can be extremely enjoyable, and you don't have to commit to a large number of hours each month.
20. Become a Tutor
Why not become a tutor? There are some things you may know that many others struggle to learn. Become a tutor coaching people in areas like:
Music instruments like the Piano
Teaching Tennis
Scrabble
Math
English
You can teach just anything; look inwards for that subject you love and understand. Or perhaps a skill you've mastered from childhood. You may find it uncomfortable at first, but once you start, it will start getting easier.
You can also look for the best sites for online tutoring jobs and choose and apply on these sites. Additionally, you can promote your tutoring service is to share it on Facebook, local forums, and your blog.
21. Wash Cars
Car washing can be a lucrative part-time job. While your town most likely has an automatic car wash or two, some people prefer hand car washing services, and others prefer the convenience of having the car washer come to their home.
If you offer to vacuum and clean vehicle interiors, your service will be even more appealing.
Just keep in mind that your workload will vary, as most people only want their cars washed when they know the weather will be nice for an extended time.
22. Deliver Food (Direct or Instacart Driver)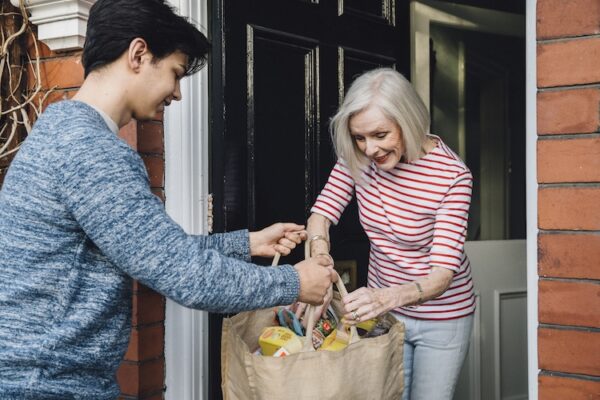 There is almost always an opening to deliver food. Pizza places and other restaurants will sometimes provide the vehicle, saving you money on gas and putting miles on your own car. They do, however, usually have set hours.
Instacart and other freelance services typically require you to use your own vehicle.
The advantage is that you can choose how many hours you want to work each week and adjust them to fit your current schedule.
23. Become a Mail Clerk
Mail clerks manage incoming and outgoing mail in company mailrooms and post offices. They are responsible for sorting mail by category, department, and other criteria.
They assist in the processing of outgoing mail, the screening of junk mail, and the proper maintenance of all mail records.
24. Start Content Creation on TikTok
Look no further if you're looking for the best way to make money with your phone. You can start now to learn how to make Money on TikTok.
There's a social media niche out there for you if you're an artist, a poet, a photographer, or someone who enjoys coming up with ideas for beauty, food, or product photoshoots.
Brands are constantly looking to pay for UGC (user-generated content, a.k.a. the fantastic photos or videos you take or create).
So while this side hustle requires some initial effort, it can eventually turn into a flexible, lucrative job.
Because your feed serves as your portfolio, begin by posting high-quality content and building an audience on Instagram, TikTok, or even Pinterest.
Once you've gained some traction, you can begin emailing brands to see if they're looking to hire content creators for their social media accounts.
You can also make money by assisting small businesses in need of social media managers.
You can use your creativity and photography skills to make money on the side and create a job you love.
25. Flip Furniture
Do you collect vintage items? Do you have an eye for items that could be transformed into a one-of-a-kind piece? With a little Tender Loving Care
With the right, artistic touch, that nightstand you saw on the curb could become something worth selling for cold, hard cash.
Even if you have an eye for Furniture flipping but don't know how to monetize it, there are steps to make money flipping Furniture you should follow.
Flipping is a great way to make money, whether you're repairing, painting, or decorating old items before selling them.
Many people want unique Furniture and are willing to pay more for it than they would in a regular store.
You can visit your local thrift store to find cheap items to flip, or if you'd rather not pay for your items, search online marketplaces for free items to pick up in your area.
After you've restored and transformed your finds, sell your upcycled creations on sites like Facebook Marketplace to people in your area.
26. Get Certified as a Lifeguard
Lifeguarding isn't quite as good as getting paid to swim all summer, but it's close. Sign up for a local lifeguard training and certification program if you consider yourself a strong swimmer.
Once completed, you can spend your summer vacation earning money by the pool.
Check the specific requirements of the place you plan to work, whether a local YMCA or gym, as certification requirements vary.
27. Teaching Swimming
Backstroke, butterfly stroke, or breaststroke – whatever your swimming style is. To earn money, you can begin teaching others to swim.
Although you will not be a licensed instructor, you can teach others to swim if you are a confident swimmer. Just make it clear that you are a regular swimmer, not a coach or official instructor.
To begin, locate a public pool or a location where you can begin teaching and learning about swimming safety.
Once that is established, you can notify friends, family, and neighbors that you are offering swimming lessons.
28. Create vlogs (A Creative Way to Make Money as a Teen)
Vlogging is a great way to make money as a teenager if you're not afraid of the camera! You can make money by creating videos for a vlog on a site like YouTube.
Do you have a talent for applying makeup? You can make video tutorials to show others how to achieve the beautiful looks you wear every day. You can also teach people to play soccer or the guitar.
There are a million opportunities for vlogging with a YouTube channel, so start earning money from your skills and marketing them on social media.
29. Take Care of the Elderly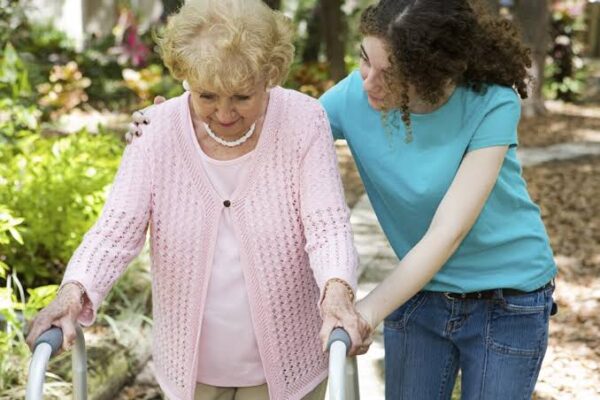 Sometimes the elderly in the neighborhood require assistance with certain tasks.
In exchange for a fee, you can help them with their daily chores such as cooking, grocery shopping, driving them to doctor's appointments, and so on.
Teenagers can earn a reasonable amount of money in this manner. In addition, teens who care for older people are frequently well compensated.
30. Clean out Garages
Many people require your services if you are good at organizing. For example, you can help clean out overflowing garages across America in exchange for cash.
So, set a flat fee for your service. For example, you can charge based on the garage's square footage or the number of boxes you need to go through.
This can be a time-consuming task depending on how much stuff you have. You can, however, schedule a time that is most convenient for you.
32. Run a Bake Sale
Check your school's official selling policies, but candy, snacks, or homemade baked goods are sure to go over well with your classmates.
After all, who doesn't want warm chocolate chip cookies in the middle of the day? Your school has hundreds and hundreds of students.
You have access to that audience as a teenager, which you may be able to use to sell your product. When I was in high school, I even held a bake sale during lunch to raise funds for a choir trip to New York City.
33. Be a Call Center Representative
Call Center representative is one of the highest-paying online jobs out there. As a result, many companies are constantly looking for call center representatives to work from home.
You can offer your services on weekends, night shifts, or even during the day during the usually free hours.
Job search on local job markets and the internet. Companies like U-Haul hire teenagers most of the time as customer service representatives.
34. Rent out Stuff
Renting out items such as video games, books, Furniture, and electronic/computer accessories can be a great way for a teenager to make money.
You can rent it out for extra money if you are over 16 and have a car. This is an excellent way to earn money without doing much work.
You'll just have to find people who want to rent the items. Then, you can ask your classmates and family members to spread the word.
However, the amount you earn will vary greatly depending on the following:
how much of the stuff is rented
how frequently it is rented,
for how long it is rented, and
the cost of renting it.
35. House Cleaning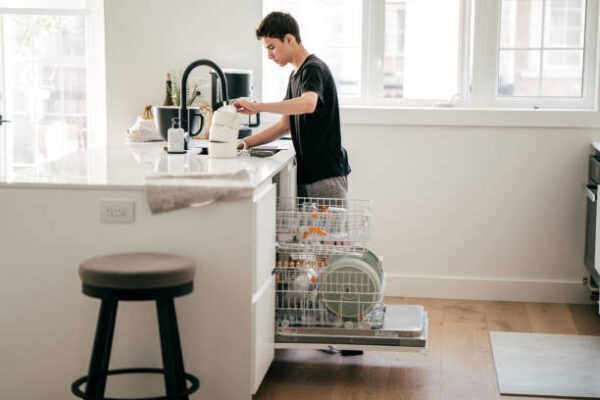 You don't have to worry about starting house cleaning or gardening for someone else.
You can do it the old-fashioned way by simply offering to assist families in your neighborhood.
To get started, you could also join a housekeeping or gardening service. The difficulty is that when working for others, it can be difficult to set your own hours and work days.
36. Teach a Sport
This part-time job would be fun for athletic teenagers who enjoy working with children. In addition, it will be a way to earn money while staying fit and active.
Many parents are looking for nearby teens to train their children in sports. To begin, you can create flyers, distribute them throughout the neighborhood, and ask your friends and family to help spread the word.
37. Wash windows
This is a reasonably well-paying job that teenagers can easily do during the summer. Many offices and businesses are looking for volunteers to clean their dirty windows.
You will, however, need to purchase cleaning supplies and cleaning clothes for the job.
38. Referee or Umpire
If you enjoy sports, you will enjoy this job. For example, you could be in charge of officiating high school sports and working in local parks.
Because this job is typically part-time, it is an excellent way for studying teenagers to earn money.
You can also earn a decent living from it, with pay ranging from $12 to $30 per hour.
What Seasonal Jobs Can Teens Do To Make Money?
Install Christmas lights
Setting up Christmas lights can also be an uphill task, which is why people hire helpers to do it for them. However, this could be a fun casual job during the holidays to earn extra cash.
You wouldn't have to travel far for this job because you could help out around your neighborhood in exchange for money. Of course, installing Christmas lights is one of the fun things to do and buy at Christmas too.
Take Down Christmas Trees
Setting up and decorating a Christmas tree is enjoyable, but taking it down is not. This is why many people keep their Christmas trees up for months after the holiday.
You can use this as an opportunity to earn money by cutting down trees.
Ask your friends and family to spread the word at the end of the holiday season or distribute flyers throughout the neighborhood.
Shovel Snow
Many people are willing to pay someone else to shovel their snow, and you can learn some tips to make money shoveling snow. However, shoveling snow requires a lot of strength and can be taxing on your muscles.
Shoveling snow is fine for teenagers but not for older people, people with injuries, or people who simply don't like being outside in the cold.
You have the option of charging by the hour or by the driveway.
What Can Teenagers Sell To Make Money?
Sell Old Phones And Electronics
If you have a bunch of gadgets lying around your house, consider selling some of them to make some money.
Selling items you no longer use or want is a quick way to make some extra money.
So, first, talk to your parents about it. Swappa and DeClutter apps allow you to trade in your old phone, tablet, or laptop or sell them on eBay and Craigslist.
Sell Food at the Farmer's Market
Are you an excellent baker? Consider selling your wares at a farmers' market. As a teenager, you can hone your craft and learn how to make money by sharing your baking skills with the community.
You'll also have more control over your earnings. Instead of a steady paycheck, you'll learn how to run a business centered on your baking abilities.
Sell Old Books
If you are a voracious reader, you are probably running out of room on your bookshelf, so consider selling some of your collection.
Did you know you can make more money selling collectibles, first-edition author books, or vintage books?
So start going through your books and selling some of them on websites like Facebook Marketplace, eBay, and Abebooks.com. You could even start selling books to buy more.
Sell Stock Photos
Many businesses would rather buy stock photos than hire someone to take photos for them.
So, if you enjoy photography but don't want to take pictures for people, you can sell your photos on photo marketplaces, besides there are ways you can make money selling pictures online that you should explore.
Any type of photography is acceptable, whether you enjoy photographing people, nature, buildings, or other subjects.
Many websites, including (but not limited to) Shutterstock, Stocksy, and Adobe Stock, allow you to sell your photos online.
Sell Hampers
Selling hampers is an excellent business opportunity, whether a chocolate hamper full of sweets and chocolates or a self-care hamper full of soaps, face masks, candles, and other goodies.
People enjoy buying hampers for others; you could turn this into a small business. The best way to sell these is to use your imagination, take some photos, and show people your beautiful hampers.
You could set up shop at a craft fair or sell on a per-order basis on social media.
Sell Cosmetics
If you have TikTok, you may have noticed that many teenagers have begun selling hand-made lipgloss, lip balms, and other types of cosmetics to make money.
You can, however, start a similar business selling cosmetics. You can sell on Etsy, social media like Facebook marketplace, TikTok, and Twitter, or to your friends and family.
During the summer, Sell Lemonade.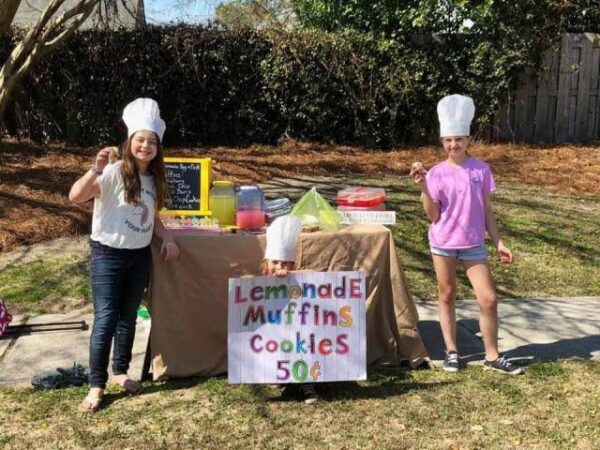 You don't have anything to sell? When it's warm outside, set up a good old-fashioned lemonade stand (some states and cities require a permit, so check your local laws first) and make your pitch to passersby.
To catch customers' attention, combine the lemonade with a bubbly seltzer and add the option to your sign. Charge a small premium for the fizzy version.
Sell Your Crafted Products
It is possible that your talent may not reside in writing or in teaching people but in making hand-made items like artwork, woodwork, jewelry, pottery, and the rest. Then, you can make your own product and start selling at sites like Etsy.
Many people are making money selling similar things already. Why not you? Just be creative and start your journey of making money, even as a teenager.
Your parents and friends will surely be proud of your hard work and initiative.
Thank you for reading through. If you have learned a thing or two, you can do it to make money, and you can explore more money-making opportunities we have curated.
Sell your Old Clothes
Instead of hoarding clothes you might never wear again, sell them and make some money.
Simply go through your clothing and determine what you want to keep, donate, and sell.
Finally, by selling your clothing at a lower cost or donating to those in need, you will be assisting a large number of people.
Sell Video Games
Consider selling some of your old video games and gaming gadgets if you need money to buy more video games.
A PlayStation 3 game can be sold online for anywhere from $2 to $100, depending on the game.
Sell movies
If you're a teen who loves movies and considers yourself a "movie buff," you could make a lot of money by selling some of your old DVDs.
You can easily sell movies at thrift stores like Goodwill or online at sites like eBay or Amazon.
Where Can Teens Work to Make Money?
Work at a Dessert Shop
Working in a dessert shop during the summer is a fun way for teenagers to earn money. You'd be surrounded by delicious treats while earning a decent wage.
To get started, simply approach any local scoop shop, bakery, or patisserie and ask if they have any openings for servers.
Work at a Boutique or Clothing Store
Check with your local stores to see if they are hiring seasonal, weekend, or part-time sales associates.
If you end up working somewhere you frequently shop, you can also use the employee discount.
If you want to work in the fashion industry as an intern, the best way to prepare is to work in a fashion store.
Working at a clothing store will allow you to get your foot in the door for future internships and even post-college jobs while earning an hourly wage.
Work as an Assistant
Have you ever considered working as a personal assistant to family members or even a family friend for the summer?
You may need to persuade them that you are organized and responsible to get the job.
However, this job idea is a great way for you to earn money and gain work experience as a teen. Working in a flower shop
Work at a Flower Shop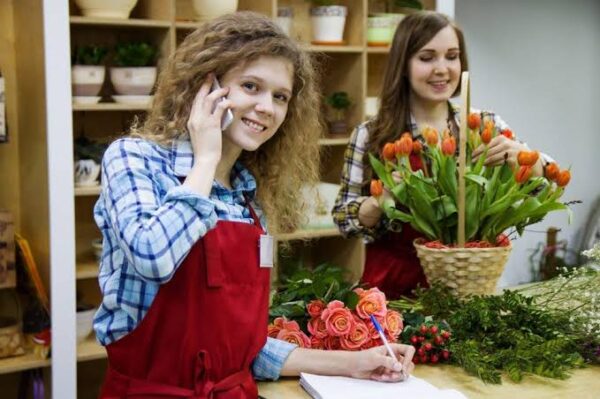 Working in a flower shop is a good way for creative teenagers to make money.
The shop has a lot to do, including assisting with flower arrangements for events such as proms, weddings, and homecoming.
You could even make bouquets and corsages for such occasions and deliver flowers to various locations.
Work as a Receptionist at a Spa or Salon
Working the front desk at spas is one of the best ways to earn money as a teenager if you are good with people.
You will primarily be responsible for scheduling appointments, answering phones, accepting payments, and maintaining client records.
You can also enjoy various discounts on many of the services as a staff member.
Work in Retail
Working in retail is an old-school first job for teenagers that is still a good way to make money today.
Some retail grocery stores like Macy's offer employee discounts or even discounts for friends and family, allowing you to shop for yourself and others while earning money.
It is, however, physically demanding work, from packing shelves to standing for long periods and stock counting. However, you will learn valuable customer service skills that will make you more employable in the future.
Because there are usually many openings, finding an entry-level retail job is simple. In addition, personable people are best suited for retail jobs.
Employee discounts are common in retail jobs, which is a nice perk if you already shop at the store.
Also, because you'll be on the consumer side of retail for most of your life, learning the perspectives of those on the other side of your interactions can be beneficial.
Work at a Movie Theater
You can get two complimentary movie tickets and 50% off concessions! These are some of the advantages of working in a movie theater.
So, if you enjoy watching movies, working at a movie theater could be a great way to supplement your income.
It promises to be a fun environment, but you may be required to work lay nights and holidays, and your pay may not always be sufficient to compensate.
Work at a Coffee Shop
Working in a coffee shop is an excellent way for teenagers to earn money. As a barista, you will earn a decent wage whether you work at a locally owned coffee shop or a popular coffeehouse chain.
Typically, training is provided within the first week, and you will learn more as you go.
The great thing about this job is that people will always need coffee, and if you need a little extra cash, you can always find a job in any coffee shop long after high school.
Work for a Restaurant
Working in a restaurant or fast food restaurant as a teen is one of the best summer jobs for teenagers. This is because many restaurants hire around this time of year, making it a simple job to obtain.
This experience could also teach you a lot about developing communication skills and managing money.
You can begin by approaching a few restaurants in your area and asking if they have any summer or part-time jobs available.
Why Make Money as a Teen?
Making Money As A Teen Increases Confidence.
When a teen works a job they've never worked before, they get the chance to learn something new. And learning new things broadens your skill set.
This gives teens the confidence to believe they CAN do things they never thought possible!
When looking for work and speaking with potential employers, teens with a sense of humility and confidence will stand out.
They know they can rely on a teen who exudes confidence and certainty. Teens gain confidence as they gain more practice and experience!
Making Money as a Teenager Provides Valuable Work Experience.
Teenagers are only a few years away from becoming adults, attending college, or working in their chosen fields.
Work experience prior to applying for a job will be a HUGE plus. Finally, working as a teen makes them more marketable in the future.
Companies and employers are more likely to hire someone with previous work experience than someone without.
Making money as a teen teaches children about balance.
Working teaches teenagers how to manage their time and money and prioritize what is important in their lives. In addition, it teaches teens how to balance what they want with what they need.
Having a job teaches teenagers how to save money for a desired item. Similarly, it teaches them they can say no to something that isn't worth their money.
Jobs Tips For Teenagers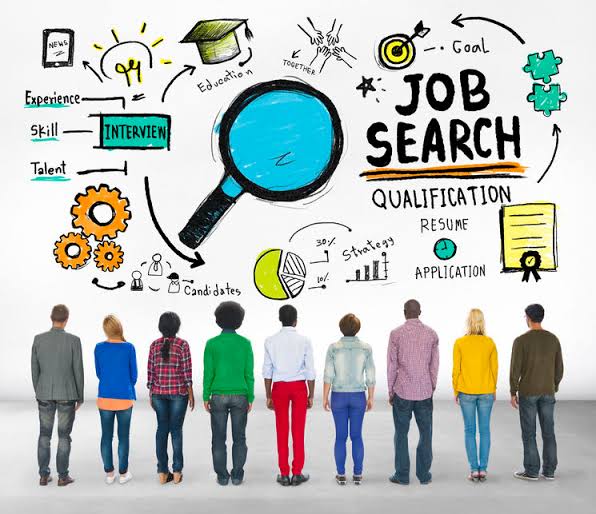 Here are some tips to help you succeed in your search for jobs for teenagers:
Tip #1. Work for experience rather than Money.
Don't worry about making a lot of money when you're a teenager. What matters is the invaluable experience you are gaining. So have fun while learning as much as you can.
Tip #2. Maintain consistency.
Because finding a job takes time, many teenagers become discouraged and give up. However, persistence is the key to finding work. Stay focused and keep trying, and you will undoubtedly find a suitable job.
Tip #3. Don't be too picky
Even if the opportunity isn't exactly what you're looking for, you should still go for it. Experimenting with different work opportunities like this can help you find your niche.
Tip #4. Work hard
Work hard and honestly when you get a job or start a business. This way, you'll make a good impression, and people will notice. In addition, this may result in better opportunities in the future.
Tip #5. Keep Your Parents Up to Date
Keep your parents or legal guardians informed—they'll appreciate it.
Furthermore, they would be concerned if you suddenly became richer than them and they had no idea where the money came from!
Your parents are already aware that earning extra money as a teenager will teach you the value of money.
Tips To Avoid Teenage Work Scams
Unfortunately, the internet is rife with job scams. You might fall victim to one of these schemes when looking for a new online job.
To avoid this, stick to the ideas on my list or interview for jobs using the following questions:
Is the job requesting payment? Whether you're being asked to buy software or make an investment in a product, you shouldn't have to part with money just to get a job. This is a major red flag.
Is it necessary for me to meet with the employer in person? You shouldn't have to meet an employer in person to work as a virtual assistant or freelance graphic designer.
If you must meet someone in person, ensure you do so in a public, safe location. Also, make sure your parents or guardians are aware of your plans.
Does it appear to be too good to be true? As a proofreader, you won't make $100,000 per year. Working on survey sites will not make you a millionaire. Over-the-top promises could be a red flag that the job isn't for real.
Is it possible that there are too many personal questions? Your mother's maiden name, middle name, Social Security number, bank account numbers, etc.
None of this information should be required for you to get a part-time job or a side hustle. Be cautious when disclosing personal information.
Identity thieves enjoy stealing credit profiles from teenagers.
Getting your side hustles from vetted sites is one of the best ways to avoid scams.
The Steady app compiles legitimate local and national gig economy jobs to assist you in starting to earn extra money. It's free and worth a shot if you're unsure where to begin your search.
What are The Types of Jobs for Teens to Make Money?
What's the good news? There are numerous job opportunities available to you. We can help match you to the right kind based on your availability, experience, and interests.
Holiday or Summer jobs for Teens
Holiday or summer jobs are ideal for teens who want to gain valuable experience in a short time. However, if you don't have enough time to work during the school year, consider a seasonal or summer job.
Become a lifeguard during your summer vacation — or a tutor during your winter break!
Summer jobs are a great way to keep yourself busy when school is out. Furthermore, they will provide you with information about the various industries in which many adults work.
Part-time Jobs for teens
Part-time jobs can be a great way to supplement your income while still in school.
If you have the time to work a couple of hours after classes or on weekends, you'll be surprised how much money you can make over time.
Working as a cashier at a smoothie shop after school or on weekends is an example of a part-time job.
Internships for teens
Internships are intended to provide students with educational opportunities. While some internships are unpaid, many now offer stipends or even an hourly minimum wage.
An internship provides you with valuable experience. It can also help you connect with a potential employer or career. For example, consider working as a social media intern for a tech company.
Teen On-the-Job Training
As you will discover, the path to financial independence is paved with perseverance and hard work.
Earning extra money now, as a teenager, will teach you how to succeed later in life when you start making more money.
And these online jobs can teach you a lot about professional work. Of course, the same applies to traditional teen jobs such as babysitting, pet sitting, camp counselor, or grocery bagger. Nothing beats on-the-job experience.
How to Prepare for a Job as a Teen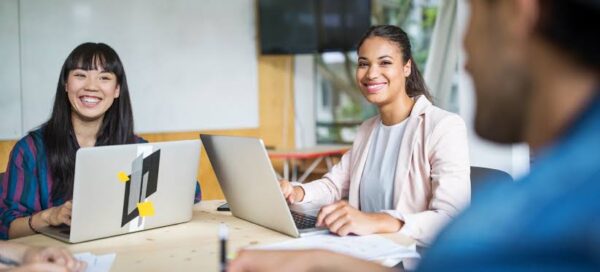 So you're excited about the prospect of making your own money. In that case, you should ensure you're prepared before applying for various positions.
This increases your chances of getting the job. So take note of these preparation suggestions.
Enhance your Time Management Abilities.
Getting a part-time job means juggling school and work. To do so successfully, you must understand how to manage your time. You can improve this skill in a variety of ways.
First, determine how much free time you have. Then, consider how long it takes to complete your homework and studies.
Next, get an agenda or a calendar and plan out the days and times you can realistically devote to a job.
Finally, consider how many hours you may be wasting. You may need to limit your video game time or spend less time scrolling through social media.
Open a Teen bank Account
It might be tempting to cash your first paycheck and spend it. However, it would be better to put it in your bank account.
Having a bank account allows you to keep your money safe. For example, you won't have to worry about younger siblings stealing from your cashbox under your bed if you save it in a financial institution.
A bank account will make it easier for your employer to pay you, as many businesses deposit paychecks directly into their employees' bank accounts.
What To Do With The Money You Make as A Teenager
Knowing what to do with the money you earn as a teenager can be difficult. Here are just a few of the many possibilities.
Treat yourself by purchasing something you've always wanted.
You can reward yourself for putting in so much effort at a young age.
You can spend some of the money you made by purchasing something you have wanted for a long time. Just make sure you don't blow all of your money on it.
Open a Bank Account
If you are earning money, you should open a bank account and deposit all of your earnings into it.
As a result, you will spend less money, and cash in hand tends to be spent much more quickly.
Additionally, opening a savings account can help you increase your savings over time.
Put money aside for college, a car, or a new phone.
Another sensation is purchasing a laptop or a phone with your own money.
If you need a new laptop or phone, work hard and save up until you can afford the device of your dreams.
College can be costly, though there are ways to avoid student debt. However, it's better if you have it as little as possible.
This is your opportunity, and you can also save the money you earn for college, relieving some of the burdens from your parents. Scholarship applications can also help with college expenses.
Create a Budget
When you learn how to make money as a teenager, you'll realize that money can vanish quickly if you don't have a budget. However, there are easy and effective budgeting tips for beginners like you.
There's nothing wrong with spending some of your hard-earned cash on enjoyable items and activities—just don't blow it all.
Set aside a set amount of money or a percentage of your earnings to save for large future purchases.
Consider making a budget in Excel or managing your finances with budgeting apps.
Set Savings Goals for Items You Desire.
Teenagers set a variety of financial goals. Here are some of their most popular savings goals:
Save for college: Even if your parents have established a 529 plan or other higher education fund, it may not be sufficient to cover all your tuition and other expenses.
You will require funds for books, equipment, housing, recreation, and other expenses.
Set aside a reasonable amount of money for college or trade school, and then work toward that goal.
Save for a car: Cars are expensive, and the costs continue for the duration of your ownership. In addition to the car's purchase price, you'll have to pay for insurance, routine maintenance, gas, and other expenses.
Save for a phone: Some teens are responsible for purchasing their own phones, while others must cover the monthly costs, and still, others must cover both
Learn how to Spend your Money Wisely.
If you're going to spend money, spend it wisely and strategically. For example, if you spend a lot of money on gas, consider carpooling to more events.
If you spend a lot of money on clothes, consider Poshmark, eBay, or thrift stores instead.
Otherwise, examine your spending habits and ask yourself, "Did I need to spend that money, and if not, did it make me happy?" Allow the answers to influence how you spend money in the future.
Create an Investment Account.
It is never too early to open an investment account, and the earlier you begin, the more you can benefit from compounded returns.
Just keep in mind that investments can take a long time to mature. However, you can make money in the stock market by investing in stocks for kids, dividend stocks, or index funds for beginners.
However, you should only invest money you will not need in the next few years. A part-time job is the best option if you want to start earning money right away.
Create an Emergency Fund
When you're going to college or even supporting yourself as a teen, you never know what expenses will arise.
It is critical to have an emergency fund to have peace of mind when an emergency occurs. The fact that you discovered a pair of jeans you adore is not an emergency in this situation.
No! An example of an emergency is when your tire blows out, and you need it replaced right away.
If you have money saved for it, it will be easy to cover, and you will not be struggling or going into debt to cover the cost.
Purchase a Car in Cash
A car payment is a big commitment, especially when you're in your teens.
You don't know where life will take you, but a car payment will only keep you from going. Consider saving up for an all-cash car purchase.
When looking for a car, shop around to ensure you get a good deal. You don't need the most recent model; all you need are four wheels and a dependable engine.
Once you've found the perfect car, consider ways to cut your other costs, such as insurance and repairs.
Do Teenagers Have to Pay Taxes on their Earnings?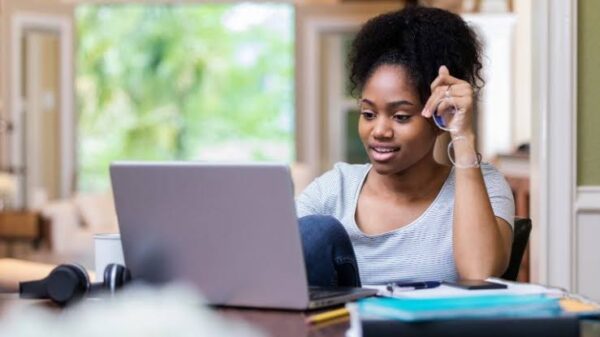 Yes, if you are a teen and earn money above a certain threshold, you must pay taxes on it.
If you're a minor, you won't owe taxes on earnings less than the standard deduction of $12,950 in 2022.
If you earn less than that, you won't have to file a tax return; however, you may still want to file a tax return because you may get a refund for earnings withheld from your paychecks.
You must generally file a tax return if you earn more than that.
If you work for an employer, such as a store cashier, your employer should provide you with a W-2 tax form, which you will use to file your return. (These are commonly referred to as "W-2 jobs.")
If you work as a babysitter or dog walker without an official employer and earn more than $400 annually, you are considered "self-employed" and must file Schedule SE (Form 1040) with your tax return.
Good Read: How Much Should You Spend On Hobbies?
Bottom Line
Remember to begin with something you enjoy doing the most. Then, as time passes, you can take on more responsibilities and earn more money.
Starting to earn money as a teenager is a fantastic idea. You'll probably be beaming when you get your first paycheck. By starting to lay a solid foundation for yourself early, you will enjoy greater financial stability later in life!
Earning money at a young age can instill responsibility, a strong work ethic, and a better understanding of how money works. First, however, families must establish priorities and ground rules.
Speak with your parents, teachers, counselors, and other responsible adults. They can provide guidance, supervision (when necessary), and in some cases, connections to paying gigs. Look into online resources as well. For example, you can learn more about young workers' rights and job opportunities on the United States Department of Labor website.
Before using any online platform, always read the terms and conditions to ensure you meet the minimum age and other requirements, and be wary of scams.
Frequently Asked Questions
Q: Are there online jobs for teens?
Yes, as a teen, you can earn money online in various ways. Just make sure to check the age requirements and if parental consent is required.
Q: How can a 16-year-old make money?
Ways For Teens To Make Money
Swagbucks.
Survey Junkie.
Work as a camp counselor.
Sign up for Fetch Rewards.
Babysitting.
Pet Sitting
Freelance writing.
Referee or umpire.
Q: How much money can I make as a teenager?
There is truly no ceiling to how much money can be made online. The more time and effort teens put into their online money-making channel, the more money they can make in the end. Teens may also choose to work multiple online jobs. This diversifies their income and allows them to earn more.
Q: How old must a teen be to begin making money?
Official online jobs usually require that you be at least 18 years old. Conversely, teens do not need part-time or full-time online jobs to make money. There are numerous ways for teenagers to make money online, regardless of age. Just make sure they read the terms and conditions of any company they join to ensure they are eligible to begin earning. Some may have an age restriction, so that should be investigated.
Q: How do I get paid for online jobs for teens?
Most online jobs for teenagers will offer a couple of payment options. I recommend starting with those who pay you in cash via PayPal or direct deposit. However, many online jobs for teens also provide payment in the form of free gift cards, which are just as good as cash if you can choose a store you frequent or obtain a Visa gift card.