Last updated Mar. 12, 2023 by Benedict Osas
Google is one of the biggest corporations in the world. And while many often even use Google to search for how to make money online, some don't even realize that they could make money online with Google. With the company assets and tools, there are several ways individuals and businesses can make money with Google.
Do well to read through this article to discover legit ways you can make money online with Google. Some recommendations in this article don't require you to have any skills before you start making money. However, some require a certain skill level, while others require an expert level of skill.
Read on to discover one or more ways you can make money online with Google.
How To Make Money Online For Free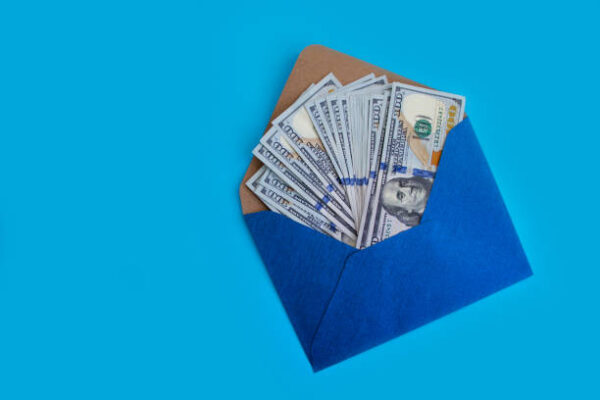 It is easy to make money online, even without any starting capital. For example, you can tutor online, sell the photos you take yourself, make videos, begin freelance writing, or take online surveys to earn money. With good skills and adequate information, you will be able to make good money.
How Can I Make $100 A Day On The Internet?
There are different ways to make $100 per day on the internet. An excellent method would be to take online surveys. It's pretty easier now to make $100 and even more with surveys apps like InboxDollars, Swagbucks, and Survey Junkie.
Additionally, you can become a freelance writer to earn up to $100 daily on the internet. You can also sell digital products and online courses to get $100 a day.
Which Is The Best Earning App?
The best-earning apps you can search for on app stores to install and start earning money include Upwork, Instacart, Rakuten, and Swagbucks.
While some of these apps require you to get paid for rendering certain services, others offer you cashback and pay you to answer their surveys.
17 Legit Ways To Make Money Online With Google
Outlined below are 17 different ways you can make money online with Google.
Google Opinion Rewards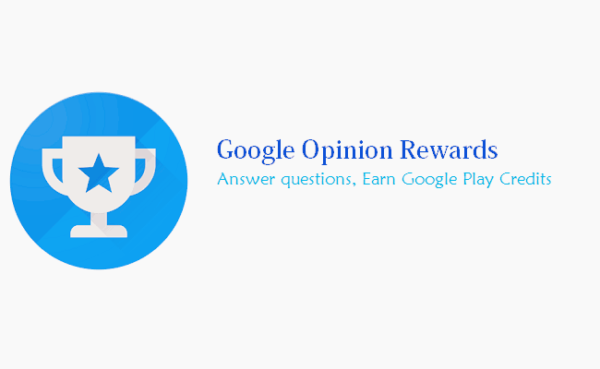 Google Opinion Rewards is a paid survey platform where you are id to share your opinions, insights, thoughts, and experiences on places, adventures, activities, and events. While you get paid to complete surveys, companies and brands improve their products and services using the opinions you share.
It is possible to quickly get started first by installing Google Opinion Rewards app from the play store and start taking surveys.
You get notifications when a survey is available for you and can earn anywhere from $0.1 to $1 on each survey. You also recieve free Google Play credits for sharing your opinions.
Survey topics vary and are pretty interesting, so you can have fun answering the surveys. Although you can't earn enough cash to become rich from taking surveys on this platform, you get extra cash to take care of some minor expenses.
Create An App, Upload On App Store And Make Money
This is one of the legit ways for app developers to make money online with Google. If you have a good idea for an app, you should go ahead to create it, as there are multiple ways you can make money on the Google Play store just by creating that app.
And once you've done that, all you need to do is set up a merchant account with a Google Wallet. And publish the app as a Paid app so you can start earning cash on each app download.
Another way you can do that is to apply to insert Google Ads on your app so you can make money as your app users increase.
Google Remote Careers
You can work from the comfort of your room on the internet with Google without going to any of its branches spread across the globe or rather knowing its headquarters.
Google offers a variety of career choices ranging from programming, operations, administration, and software engineering. Once you've got the necessary skills, you can apply for your desired position on the company job board.
Google also has job provisions for freelancers, and your earnings will depend on the kind of job you apply for. So, you can check their job board to find the job options to apply for and start working online to make money with Google.
YouTube
Starting a YouTube channel and becoming a YouTuber is also a legit way to make money online with Google. It's easy to start a YouTube channel; you only need to do a little research before looking for a profitable niche.
Once you've found a profitable niche you're interested in, you can start making videos consistently to accrue enough views and subscribers. Of course, that'll mean you meet YouTube requirements to apply and get approval for a YouTube partner program.
The cool thing about earning money with YouTube is that there are several ways you can make money on its channels asides from being a YouTube partner. For example, you can earn more money through affiliate marketing and selling merchandise to your subscribers.
Google Adsense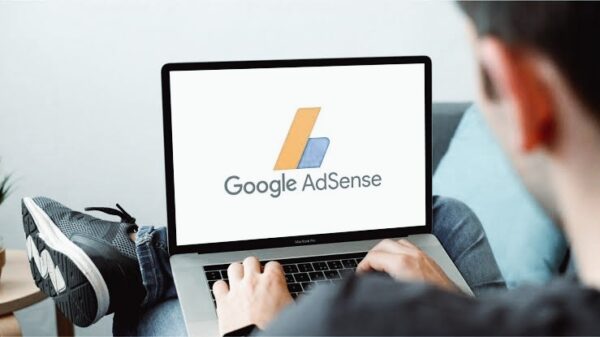 Google Adsense is an easy means for blog and website owners to earn money online passively. To get started with making money through this means, you just need to create your blog or website. And after that, you can start creating quality content in any niche you're interested in and know enough to educate others.
There are a lot of ideas for content to choose from. You can create content about fashion, entertainment, finance, sports, technology, or anything that interests you. Once you write and publish articles regularly, you can apply for a Google Adsense account. And then get the approval to start earning with Google ads.
You get to make money any time a visitor clicks on any of the ads on your webpage. One thing you will love about Google Adsense is that it's entirely free for anyone with a blog or webpage to use. The only thing is that you can't use Google Adsense to earn money if you run a blog on the WordPress.com platform.
Google Audience Measurement
Google Audience Measurement is similar to Google Opinion Rewards, and you earn rewards by using both Google platforms. In addition, the Google Audience Management team observes activities on your phone, supervises when you use your device, and surf the internet and watch TV.
The purpose of the research studies carried out by this team is to collect data to know how you use the media. To get started, you need to meter your eligible devices and be rest assured that your data is secure with Google anytime you use your device installed with the meter. If you participate in any of these studies, you earn points that are added to your account.
You Can Use Blogger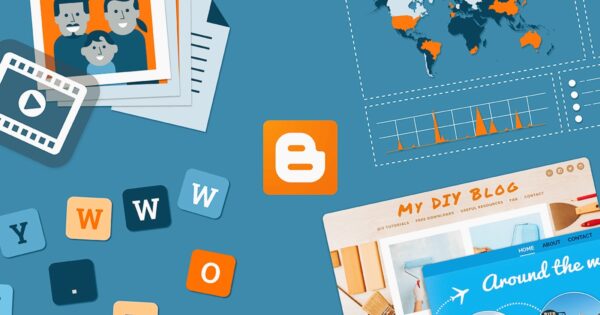 Google has an online blogging platform known as Blogger. You can use Blogger to start a free blog and write and publish quality blog posts consistently to attract an audience. Your blog is ready the moment you sign up. And you can also increase the traffic to your blog by using the keyword terms and phrases you get using free keyword search tools.
There are different ways to make money on your blog, and you can apply for Google Adsense and affiliate marketing. You can earn as much as $1000 per month over time on this free blogging platform. However, with time, you will have to move your blog to a self-hosted platform as the site grows more prominent.
Google Ads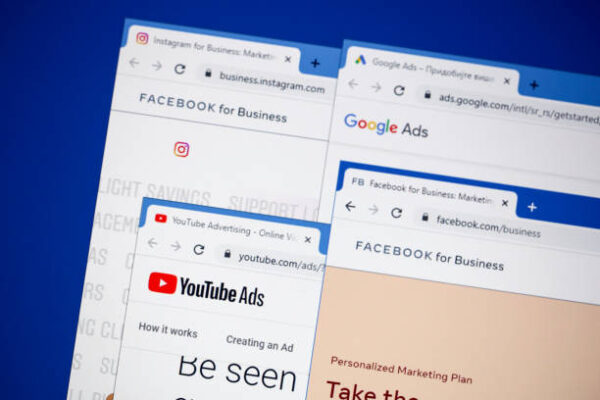 Using Google Ads, you can advertise your page to increase your views and income. It's somehow similar to Google Adsense because it also works with ads. But it differs in the aspect that it's meant for advertisers.
Google Ads presents your ads to a more significant number of internet users that are searching for the products, services, or content on your website to increase the visitors to your webpage.
After using Google Adwords to attract your target audience, the increase in the number of visitors effectively increases your amount of conversion and total income at the end of the day.
You Can Write And Sell Books On Google Play
Google is showing us just how much of a leading company it is now because everybody has got the potential to earn significant income online. And that's the same for writers.
Google's online bookstore, known as Google Play Books, is an integral part of the broader Google Play Store. As a writer, you can turn all the ideas in your head into an exciting and valuable ebook to make money.
You're required to create a Google Play Partner account to get started with your regular Gmail account. Then, input your financial information to be able to get paid your royalties easily and create your book.
Once you fill in the book's metadata and publish the ebook for sale on Google Play. u get to set the price and start earning money as people purchase your ebook. So, you must make sure you promote your book very well to get more sales.
Become A Google Partner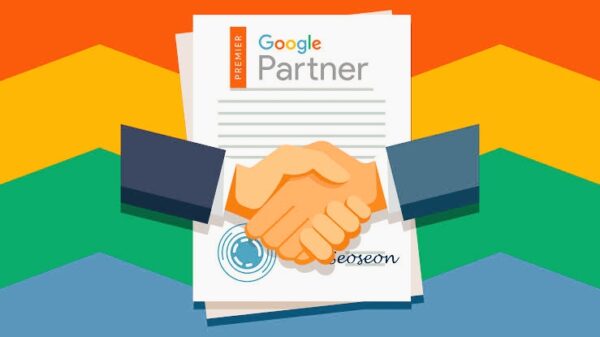 Google is one of the biggest corporations in the whole world. And applying to become a partner of this trusted and well-known brand will do much more than you can ever expect for yourself.
If you're planning to specialize in any of the services offered by Google, it's highly recommended you quickly apply to become a Google partner. Because doing this will boost your credibility and allow you to earn more money, as people prefer dealing with credible and trusted brands.
You even get a Google Partner badge which you can display anywhere on your website once you complete the application process.
SEO Consulting
Not many people know about this. But becoming an SEO consultant is another way to earn money online with Google. To get paid for offering SEO consulting services, you've got to help your clients drive traffic to their websites by enabling them to rank higher on Google search results.
You can earn money online by becoming an SEO consultant and using the latest SEO and online marketing techniques to improve your clients' sites. While some SEO consultants simply provide clients with an extensive plan, others offer comprehensive services and carry out the individual components of the plan.
The kind of service you provide will depend on your level of skill. However, before becoming an SEO consultant, you've got to learn and hone your skills. You could even become a freelancer or a full-time worker for anyone you desire. You can earn big by being an SEO consultant for companies, blogs, and even small businesses.
Google Keyword Planner Tool
Google Keyword Planner is a Google tool that has the potential to increase your earnings. Google designed it's Google tool is so that you earn money with it indirectly. This tool is particularly useful for website and blog owners, as the search engine helps you understand what people are searching for. And it's a completely free tool. Using the tool, you get the terms, words, and phrases your targeted audience is looking for that are related to your business that you don't know of.
When you use Google Keyword Planner to identify keywords terms, you can use the keywords and phrases to bring in potential customers, which can result in increased earnings.
To get access to this tool, you must have a Google Ads account.
Develop And Sell Google Chrome Extensions
Google chrome extensions are software programs that one can install in the Chrome browser to add new useful features to make it more enjoyable for users. Creating Google chrome extensions is an opportunity for web developers, especially beginners, to make money online with Google.
If you have an affinity for tech and computers and can code like a genius, you'll definitely have an idea for a suitable extension. For example, you can develop a Google Chrome extension and earn money by selling it on the Chrome web store. That is a good way for web developers to earn extra income online.
Google Mobile App Monetization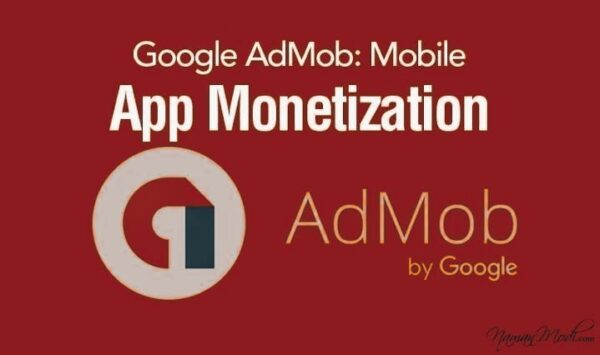 Google Mobile App Monetization, also known as Google AdMob, is another excellent means to make money online with Google. Google AdMob is an advertising platform that allows app developers to make money and promote their apps by enabling in-app adverts. It's somehow similar to Google Adsense, but it's strictly for mobile apps.
With Google AdMob, advertisers pay to show ads that are relevant to the app's end users. So you can think of any app to create as a developer, make sure the app will provide value to the user and keep them engaged to make the app promotion easier.
When you create an excellent app, you can apply for AdMob and get approval. After approval, you just need to create ad units and position them in specific places on your app using the ad unit ID. Of course, with the increase in downloads of the app, the money you earn will also increase. But your overall earnings will depend on the number of clicks and impressions.
Search Engine Evaluator
Using a Search Engine Evaluator is also a way you can earn money online with Google. However, searching for a particular thing on the internet and getting results that have nothing to do with what you've searched for can be quite annoying as well as time-wasting.
A search engine evaluator is responsible for optimizing the search engines to prevent wasting internet users' time. Although algorithms do so much to ensure you're getting the actual search results you want, there's still an opening for humans to work as evaluators. thoroughly ensure that the search engine provides the relevant search results.
You are paid per hour to evaluate websites, web pages, ads, and others. As a result, there is a high demand for search engine evaluators, making it a great means to earn money online.
Sell Products On the Google Shopping Platform
Selling products on Google's shopping s a legit way for e-commerce entrepreneurs to earn money online with Google. Once you've got a product to sell, you just need to create a Merchant Center account and add your product feed.
After creating your account, you need to find means to promote your products to get customers and make sales. You can even create shopping ads to promote your products on Google such that when someone clicks on your ad, it takes them to your website to get the product.
Google Ads Consultant
Google ads are a popular way for businesses and companies to increase their site traffic and sales by running ads to reach large audiences. Companies work with Google Ads consultants to get efficient results when investing their money in Google Ads. You can become a Google Ads consultant to make money online with Google.
As a Google consultant, you assist businesses using your knowledge of Google ads. You need the skills to specialize in display advertising and pay-per-click advertising so that you can offer great help to your clients or online campaign ads.
To become a Google Ads consultant, you need to be Google Ads certified and have Garner experience to be able to provide your clients with what they need.
How To Earn Money Online For Students
Students looking to make money online could develop and polish their writing skills by picking up freelance writing. You can also apply for data entry jobs on websites to earn money on a part-time basis.
There are also tutoring jobs online for students to earn money, and if you've got good communication and organizational skills, you can also work online as a virtual assistant.
How To Make Money From Google At Home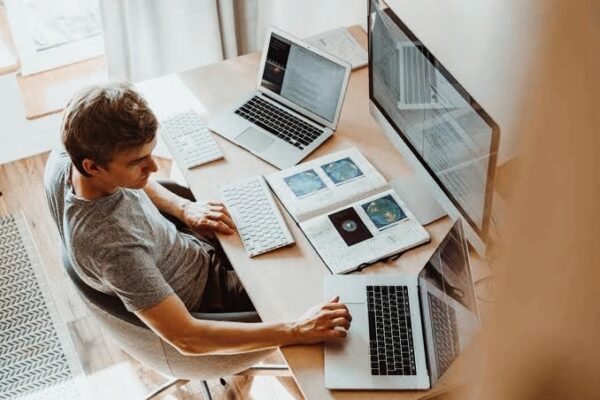 You could employ different methods to earn money from Google at home. For example, you can create a YouTube channel and then monetize with Google Adsense to make cash. If you are a good writer, you can start a blog and then monetize it with Google Adsense.
Web and app developers can think of a great idea and develop something to sell on the Google Play store to earn money from home. In addition, you can also go to Google job boards to search for their remote career options to know the ones you can apply for.
How Do Beginners Make Money Online Google?
It doesn't matter whether you're an expert or a beginner; everyone can make money online with Google through hard work, determination, and consistency.
While there are mutiple ways to make money online with Google, some are better suited for beginners than others, as some require certain skills that beginners don't possess.
For a start, you can start by taking surveys on Google Opinion Rewards and participating in a study with Google Audience Measurements. If you're also interested in SEO or Google Ads, you can take any of the numerous online courses to learn how to go about it.
Frequently Asked Questions on 17 Legit Ways To Make Money Online With Google
Below are some FAQs relating to making money online with Google. I suggest you read on to discover some of the answers.
How Can I Earn Money By Phone?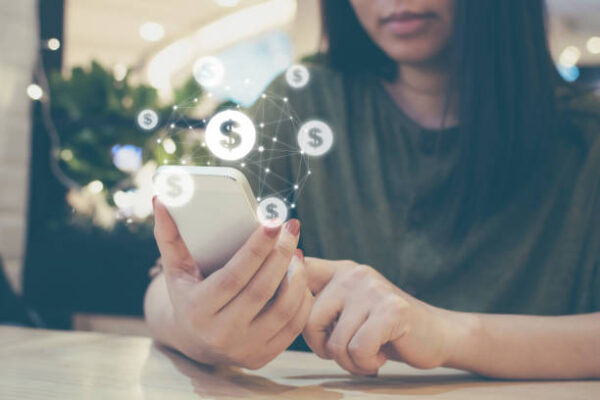 You can earn money using your phone by freelancing your skills, downloading cashback apps, and taking surveys. You can also make a lot of cash by selling digital and physical products.
What Website Makes The Most Money?
Websites that make the most money ultimately depend on the kind of services or products it offers and the traffic it's generating. But generally, E-commerce, Dropshipping, product reviews, and blog websites make the most money.
Final Thoughts
There are quite a lot of ways you can make money online with Google. While you can earn extra cash on the side with Google Opinion Rewards and developing extensions, you can earn full income by becoming an SEO or Google Ads consultant.
And since there are many different ways, it's better to go for the one you're interested in and acquire the proper skills necessary to earn money online with Google.