Do you know you can get 100% cashback by shopping online on Rebaid? Although this might sound so good to be true, it is possible with Rebaid.
With Rebaid, you will get fantastic rebates and offers when you purchase products through them. In addition, sellers listing their items on Rebaid do so to increase their visibility and test new products.
The platform is relatively easy to use and allows a direct and fast rebate payment. However, because it is important to have sufficient knowledge about a platform before using it, we will give an honest review of Rebaid. You can also share your honest opinion of the company if you have used it for any shopping activity.
About Rebaid
Rebaid is an online platform where you get rebates and discount offers on various products. The company doesn't directly sell products online but connects online shoppers to stores that offer rebates on their products. They work with popular stores like Amazon, Etsy, Walmart, Target, and eBay.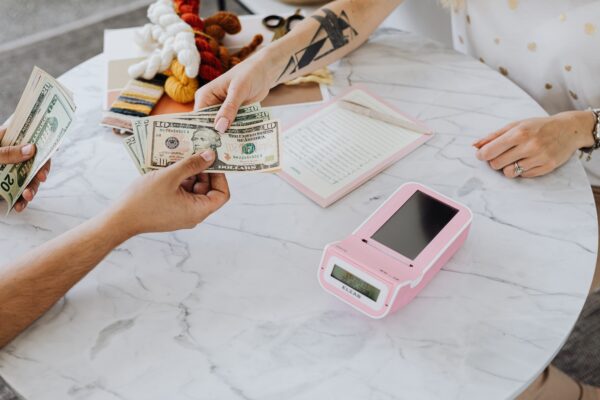 Photo by Karolina Grabowska: https://www.pexels.com/photo/hands-holding-us-dollar-bills-4968637/
Although Rebaid is relatively new, it has attracted over 150,000 active shoppers and paid over $ 5 million in rebates since its establishment in 2019. Brendon Fields, an e-commerce expert who has built some of the large stores in the sporting goods industry, founded Rebaid. Their main office is located in Westport, Connecticut, in the United States. The company claims to be committed to making redeeming promotion offers and rebates more effortless and seamless.
How Does Rebaid Work
Rebaid links shoppers who want to save money from shopping to stores that offer fantastic rebates and discounts. You will find products on Rebaid across various categories, including clothing, health supplements, pet supplies, toys, home and garden, makeup and beauty, and more.
You need to create a seller or shopper account before using the platform. You do this by signing up on Rebaid with your full name, email address, and password. The company expects every user to open only one account on the platform. Therefore, after opening a Rebaid account, the next step will be to verify your account.
Here is a more detailed guide on how to use Rebaid as a shopper and seller.
Shopper
Look for an offer on the platform that interests you.
Click on the redeem offer button.
You will be asked to input your preferred rebate method: mailed check or direct deposit.
Input the necessary payment information.
Click next and buy now.
The company then directs you to an online store where you will make the purchase.
After completing your purchase on the online store, copy your order number from the said store, and paste it on a box provided on Rebaid.
The company then gives you your rebate payment and sends a notification.
It takes 7 – 10 days to receive payment notification if you use the mailed check rebate method. On the other hand, it takes 48 hours to receive a notification if you use the direct deposit rebate method.
Rebaid limits new shoppers to a minimum of 10 offer redemptions during their first month on the platform. After that, the minimum redemption offer increases steadily in the following months. In addition, you can only redeem an offer once on a particular product, regardless of when you open your account.
Rebaid also offers discount code promotions to shoppers. With this offer, the company displays a code on its product page. Shoppers can copy the code and then use it when making payments on the online store it was listed.
Sellers
As a seller, you can use Rebaid to promote a new product, thus attracting sales. The idea behind listing your products for a rebate on Rebaid is to increase the number of sales and, consequently, its visibility in a particular online store. It is another subtle way to pay advertising firms to promote your products.
To get your product listed on Rebaid, you have to do the following:
Enter product information, including product image.
Input the link to your product.
Input the number and value of rebates you are offering on the product.
Fund the rebates you are offering to buyers.
After funding Rebaid, they will review and activate your campaign within 2 – 3 hours.
The company then launches your campaign and makes it visible to shoppers.
Who Can Join Rebaid
Rebaid is available for shoppers and sellers in the United States alone. Their platform is strictly for shoppers who want to save money from their purchases and for sellers who wish to test and promote their products.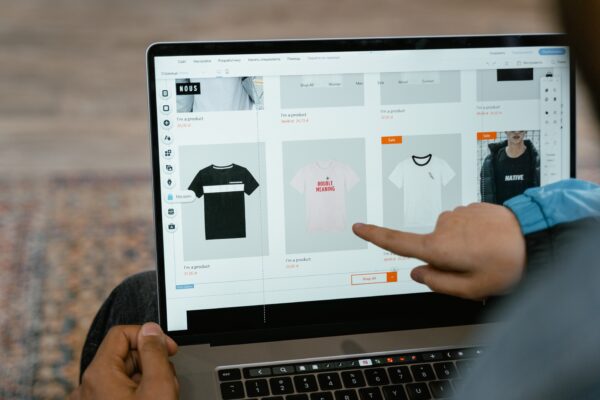 Photo by MART PRODUCTION: https://www.pexels.com/photo/person-doing-online-shopping-7667442/
Rebaid doesn't allow third parties to buy and resell products from their platforms. Instead, they block any shoppers caught using their platform to acquire products for reselling.
The platform is also not a review platform; therefore, Rebaid doesn't mandate you to drop a product review after making a purchase. However, sellers can ask customers to drop a product review.
If you choose to drop a review, you can decide if the content is positive, negative, or neutral. Nevertheless, this will not stop Rebaid from issuing your rebate payment.
Rebaid Fees
You don't need to pay a membership fee as a shopper on Rebaid. Shopping and redeeming offers on Rebaid are free. The only price you might pay is $1 if you are using direct deposit instead of a paper check.
While shopping on Rebaid is free, you should remember that you must pay upfront for the products and other miscellaneous like taxes and shipping. If you have an Amazon prime membership, you might be able to waive the shipping cost for products listed on Amazon.
Rebaid charges a certain amount for sellers using their platform. The fee depends on whether you use a pro or basic membership account. They charge $0 per month and $2.95 per redemption for a basic plan; on the contrary charge $79 per month and the same $2.95 per redemption for a pro plan.
Benefits and Drawbacks
Like any other platform, Rebaid has good and bad sides. Therefore, it would be best to consider both the positive and negative sides before carrying out any transactions on the platform. You can also compare their benefits and drawbacks to those of competitors in the market.
Benefits
Rebaid offers attractive rebates and discounts, even up to 100%.
The platform has an easy-to-use interface.
Getting your rebate payments is fast on Rebaid when using direct deposit. It takes as little as about 48 hours.
You have multiple products.
Rebaid is relatively free to use.
Ease of claiming rebates.
Drawbacks
Rebaid is available only for US residents.
They require an upfront payment.
You have limited products to purchase on the platform per month.
Limited rebates offer available. a
Payments take a long during the first five-week membership period.
Is Rebaid a Legit Platform
Considering the amount of cash back you can get from shopping on Rebaid, it is pretty normal for anyone to be skeptical about the platform. However, the company is a legit and reliable platform to get amazing rebate offers.
The company pays shoppers their rebates on time, provided they input a genuine order code and do not resell their products. You don't have to take my word for it; visit independent review sites like Trustpilot to read shopper's remarks.
Conclusion
Having established that Rebaid is a reliable online marketplace, you should know it is open to sellers and shoppers. As a seller, you can use the platform to test your new product and even promote its reach to the public. On the other hand, numerous amazing deals are available for shoppers on the platform. You might even be lucky to get a completely free product. However, you should avoid abusing the platform by reselling products or trying to open multiple accounts.
Frequently Asked Questions
Is Rebaid allowed on Amazon?
Yes. Most sellers on Rebaid list their products on online stores like Amazon.
A rebate is a payment form that reduces a shopper's overall product cost but at a later date. With a rebate, you must first pay upfront for a product and then get a particular percentage of cash back after a while.
How much does Rebaid cost?
Rebaid is relatively free for shoppers, with no membership fee requirement.
Is Rebaid only for the US?
Yes. Rebaid is restricted to only US residents.