Thrive Market is a popular online marketplace that sells natural, organic, and non-GMO products at discounted prices. It offers 20% to 50% discount rates on all its products in order to promote savings amongst its customers.
Thrive Market is membership-based and is only available in the US. It does not offer international shipping or distribution.
Thrive Market Near Me
Thrive Market is an American-based online grocery store. It has no physical locations like Walmart or Target.
Customers can purchase their items on the Thrive market's mobile app, and the item will be delivered or shipped to them. The Thrive Market's mobile app is available on both Android and IOS devices.
Unlike Walmart or Target, which require you to visit a physical outlet, Thrive market allows you to make cheap purchases without leaving your home.
Although Thrive Market is an online business, it has two fulfillment centers that distribute products to customers in the United States. One of the fulfillment centers is located in Batesville, Indiana, while the other is located at Tahoe Reno Industrial Center near Reno, Nevada.
Thrive Market Customer Service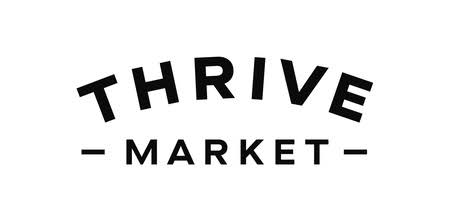 Thrive Market is well known for its fast and reliable customer service unit. This platform provides a FAQs section that offers answers to any questions you may have about Thrive Market.
In addition, Thrive Market also provides live chat, email, and phone support to its customers. To live chat a Thrive Market Customer agent, click here.
Thrive Market email support function is available 24/7. You can Thrive Market via this email address help@thrivemarket.com.
Thrive Market's phone support services are available from Monday to Friday, 6:00 AM – 4:00 PM (PST). On Saturdays, it's available from 8:00 AM – 4:00 PM (PST). You can't contact Thrive Market Customer service unit on Sundays. Here's the phone support line – (866) 419-2174.
The customer service unit of Thrive Market is physically located at 5340 Alla Road, Suite 105 B, Los Angeles, CA 90066, United States.
How Does Thrive Market Work
To start shopping on Thrive Market, you have to download the mobile app and sign up for a Thrive Market Membership in order to gain access to grocery products at discounted rates.
Thrive Market gives you the option to subscribe on a monthly or yearly basis. A monthly membership subscription costs $12, while an annual subscription costs $59.95.
When you become a member of Thrive Market, you will be offered various services to aid your purchase journey. The auto-ship feature allows you to ship an order on a regular basis to your location without placing an order.
Thrive Market also offers a blog that updates you with food recipes to try out. With Thrive market, you can shop in accordance with your dietary restriction.
Thrive Market allows you to filter your purchases by gluten free, Paleo, organic, keto, grain-free, and more. In other words, you can shop by current trends, values, dietary restrictions, values, and categories.
Once you place an order on Thrive Market, it will be shipped to your location in 2 to 3 business days.
Who Owns Thrive Market
Thrive Market was established in 2014 by four businessmen – Nick Green, Gunnar Lovelace, Kate Mulling, and Sasha Siddhartha.
Lovelace and Nick saw the need to provide states in America with healthy and inexpensive foods. However, geographical and capital problems stood in their way. To solve the issue of geography, they introduced the idea of creating an online platform accessible to the residents of America.
After being rejected by multiple venture capital firms, Lovelace and Nick solicited capital from celebrities and wellness investors. Together with Kate Muling and Sasha Siddhartha, Nick and Lovelace brought to life the idea of Thrive Market.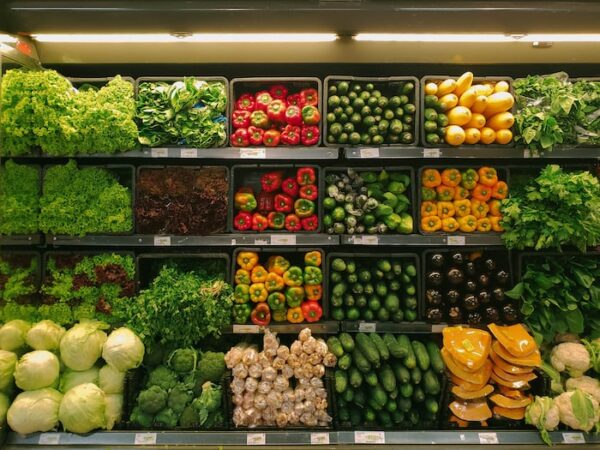 Is Thrive Delivery Good?
Thrive market offers a seamless and problem-free delivery service. It ships orders to states in the United States. However, it does not take and ship orders to locations like Alaska, Canada, Hawaii, and Puerto Rico.
Thrive Market delivers orders within one to two business days. It ships grocery orders all days of the week, but it only ships frozen orders from Mondays to Thursdays. Thrive Market makes use of shipping carriers like USPS, Lasership, FedEx, and OnTrac.
Shipping is free for grocery orders above $49, frozen orders above $120, and for wine orders above $79. Expedited and overnight shipping is unavailable on Thrive Market, and shipment is not made internationally.
Does Thrive Market Count as a Grocery Store?
Yes! Thrive Market counts as a grocery store. It is an online grocery store that sells cleaning supplies, organic products, beauty items, and non-GMO products. It offers over 6000 grocery products at a discounted rate.
Here's a category of products sold at Thrive Market:
Beauty and skincare products
Meat and Sea Food
Wine
Bath and Body Supplies
Products for babies and kids
Supplements and Vitamins
Grains and snacks.
Frozen foods
Although Thrive Market has no physical outlets like Costco and Walmart, it is still considered a grocery store. Thrive market offers various retail and wholesale products, hence it is regarded as a grocery store.
What is Best to Buy at Thrive market?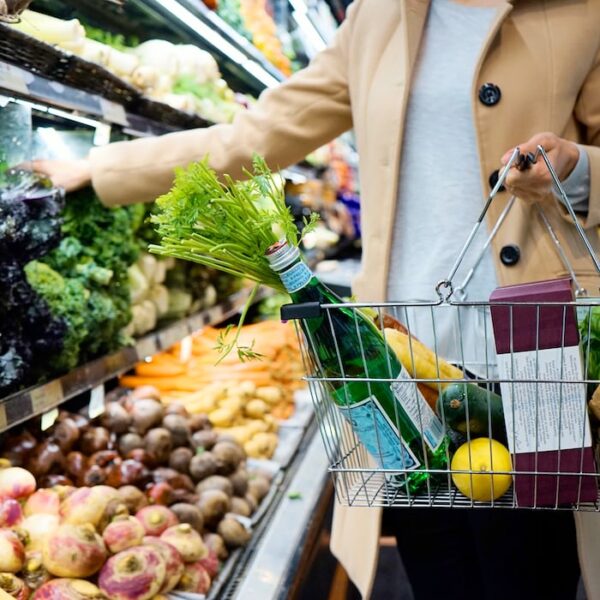 Thrive Market is home to variety of inexpensive natural grocery products. Every product sold at Thrive Market is worth every amount you spend. If you're in search of the best item to buy at Thrive Market, here's a list.
Vinegar and Oil: Thrive Market sells all kinds of vinegar and organic oil. From extra virgin oil to coconut oil, to valley ghee, to apple cider vinegar, to avocado oil, and more. You can find an organic oil for as low as $10
2. Grains and Beans: A 32oz of Basmati or brown rice is sold at $5.99. You can also find organic kidney bean pouches at $1.99.
3. Sauces, Spices, and Seasonings for as low as $2.99
4. Baking supplies for as low as $5
5. Snacks and treats for as low as $4
Is It Easy to Cancel Thrive Market Membership?
Canceling your membership plan on Thrive market is easy. Thrive Market allows you to cancel your subscription in more than one way.
Here are the ways to cancel your Thrive Market Membership:
By Email: With this method, you can cancel your membership by sending an email to support@thrivemarket.com and requesting the cancellation of your subscription.
By Phone: Calling Thrive market's customer service line (866) 419-2174 and requesting the cancellation of your subscription is another easy method. The phone support function is available from Monday to Friday.
The Thrive Market Website: This is an easy way to unsubscribe from Thrive Market. Visit the official Thrive Market website and navigate to the FAQs section. Click on the membership-related question that says, "how do I cancel my membership."
This action will direct you to live chat agent that will help you to cancel your membership.
Is Thrive Market Owned By Amazon?
Thrive Market is a single entity owned by Nick Green. It is neither owned nor managed by Amazon. However, it is becoming an alternate online platform for individuals looking to ditch Amazon.
Over the years, Thrive market has grown to become a reputable online grocery store with thousands of fresh and healthy products, thereby making it an excellent competitor to Amazon.
How Much Does Thrive Market Cost Per Month?
Thrive Market offers two membership options to its customers – a monthly or annual membership plan.
If you decide to subscribe on a monthly basis, you will be charged $12 per month by Thrive market. However, an annual plan costs $59.95.
Frequently Asked Questions
How Much is Thrive Per Month?
Thrive market costs $12 per month. This subscription plan gives access to every discounted product on Thrive Market for a month period.
Where Does Thrive Ship from?
Thrive Market ships orders from two fulfillment centers. All non-perishable and frozen items are shipped from the Nevada, Hanover Township, and Batesville fulfillment centers.