Last updated Apr. 18, 2023 by Peter Jakes
Even while the percentage of students who have jobs has decreased significantly over the last several years, it is still not uncommon for most students to have part-time work in addition to their academic obligations.
40 percent of full-time and 76 percent of part-time students had a job while attending college, according to the most current statistics made public by the National Center for Education Statistics (NCES).
According to research that Brigham Young University compiled, students who worked less than 15 hours per week routinely outperformed their non-working peers, earning higher grade point averages. Not only does employment provide students with direct financial benefits, but it also provides students with the opportunity to earn higher grade point averages (GPAs).
In addition, many students enrolled in work-study and internship programs throughout their time at school to get vital experience and training on the job.
By preparing for it, you may boost your confidence and experience less anxiety on the day of the interview. Here are 11 pointers to help you be ready for your next interview:
1. Recognize your limitations
Think about your abilities and experience in relation to the position's requirements before the interview. List your key accomplishments, talents, and abilities that you want to emphasize in the interview.
Consider seeking feedback on your list from your friends, family, and instructors. You may use this to increase your self-awareness and get the self-assurance you need to discuss your qualifications during the interview.
2. Research the business and the job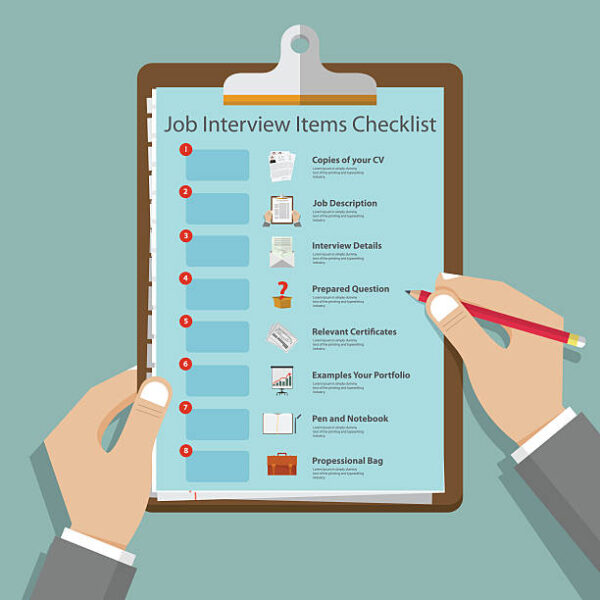 Reviewing the job description and duties before the interview, you may anticipate the interviewer's questions. Additionally, it might assist you in choosing the interviewer's own questions. Visit the corporate website to learn more about the firm's history and to find conversation starters for your interview.
Making references to your study throughout the interview demonstrates to the interviewer that you have taken the time to learn about them and are interested in working for them.
3. Establish your credentials.
It's crucial to consider how your skills and experience complement the requirements listed in the job description before applying. This will enable you to more effectively and confidently articulate them during the interview. It could be helpful to consider your daily accomplishments and how they showcase your relevant credentials.
Give the interviewer an example of how you can effectively balance your extracurricular interests and schoolwork, for instance, if they seek someone who can multitask. Describing your credentials to the interviewer makes it easier for them to picture the skills you'd bring to the position.
4. Commit your resume to memory
Knowing the details for each is crucial if you have prior job experience. As a result, you won't need to return to your printed resume while discussing each experience constantly. Make a list of your job titles, the firms you've worked for, the dates you were there, and your duties. This might make it easier to emphasize the relevant abilities and understanding you earned from each function.
5. Perform mock interviews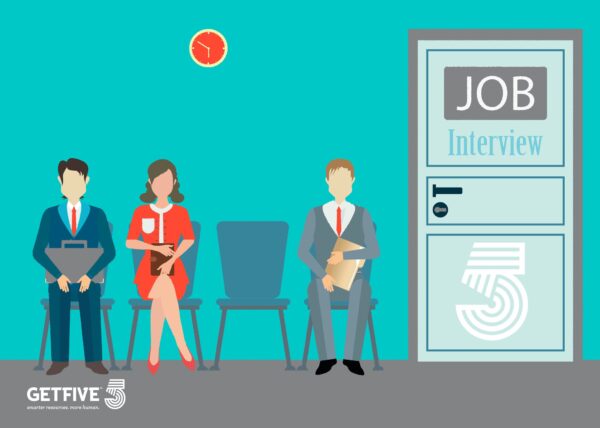 To assist you in preparing, ask your friends or family to role-play interviews with you. Ask them to quiz you on both general and position-specific questions. This lets you practice your responses to each question and may boost your confidence on the interview day.
6. Gather pertinent materials.
Make copies of your resume, cover letter, portfolio, and references list if the interviewer requests them before your interview. Even if you submitted your application online, it's possible that the hiring manager won't have it on hand when you go in for the interview. Your copies provide them with a resource to consult and may assist in directing the interview process as a whole.
7. Prepare standard interview questions and responses
The hiring manager will question you on broad and job-specific topics throughout the interview. To better understand the typical interview questions they could ask, do some internet research or consult the Indeed Career Guide. Consider your response to each question. This might make it easier for you to respond to them on the interview day.
8. Select a question to ask
The recruiting manager will ask if you have any last questions after the interview. This is a fantastic chance to ask them inquiries about the position and business. Think about the questions you want to ask the interviewer but couldn't find answers to online before the interview. A wonderful way to express your continued interest in the position is by asking questions. Consider asking the interviewer these questions:
9. Choose your outfit.
It's crucial to present yourself professionally when you attend a job interview. Find a professional dress that complements the clothes worn by present corporate workers by thinking about your wardrobe in advance. Make sure your attire is presentable and free of creases since it may convey the job's importance to you.
10. Plan your route of travel
Make sure you have safe transportation to the interview location before the interview. Selecting a transport that can get you there on time if you're not driving is crucial. Before coming, find out how to get there, be aware of traffic, and grasp the parking situation. Plan to arrive 15 minutes early to demonstrate to the interviewer that you appreciate their time and have excellent time management skills.
11. Compose a thank-you letter
Sending an email thank you for a message within 24 hours after the interview is always a smart idea. The note must be clear and devoid of mistakes.
Student interview questions and answers pdf
This article will give students example answers to 10 of the most often requested interview questions. Several general questions include I would want to ask you a few questions about yourself if you wouldn't mind.
In what ways do you have prior experience working with our company? Which specific aspects of working in this industry really pique your interest? What are some of the most admirable characteristics about oneself?
What do you consider to be the areas in which you are lacking? What makes you think you would be good at this job, and how can we assist you? Can you describe the kind of environment that would be ideal for you to work in?
Interview tips for internship
To help you feel comfortable and confident during your internship interview, here are some common interview suggestions to bear in mind. It is crucial to familiarize yourself with the fundamentals of a certain business, particularly if you want to pursue an internship in a foreign sphere, as this will help you understand how your prior experiences apply to the subject in question.
You don't have to be an expert in everything, but if you use terminology relevant to the business or bring up some current events, you may demonstrate to the interviewer that you have done your research. The interview process may be nerve-wracking, but rehearsing your responses to past interviews with another person, such as a friend or a career coach, can help you feel more confident and at ease during the interview.
If you cannot practice with another person, you may videotape yourself and then watch the replay to evaluate how you seem to the other person. Arriving early to your interview, whether in person or online, can make you feel less tense and more prepared.
If you have an in-person interview, be sure to factor in enough time for transportation and parking, and if you have a virtual interview, make sure you have a backup plan for your internet connection.
Job interview questions and answers sample
Between July 2021 and October 2021, the number of resignations in the United States maintained extraordinarily high, with millions of Americans abandoning their positions. This, in turn, indicates that millions of new job opportunities are available to be filled.
Make advantage of this advice to prepare for your next interview, whether you are just starting out in the workforce or are trying to make a complete career shift.
List typical questions asked during job interviews and strategies for responding to those questions that may help you impress potential employers. Could you tell me a little bit about yourself and briefly explain your work experience? Also, how did you find out about this opportunity? What kind of work atmosphere do you enjoy, and how do you react when you're put in stressful or high-pressure situations?
What are the 7 most common interview questions and answers?
To stand out from the competition and create a good first impression, acing the interview is crucial. Although no two interviews are the same, certain questions are more common than others. Prepare thoughtful responses that you can confidently offer to succeed in the interview.
Manager of Business Support at Walters People Asia Skifati discusses the best ways to respond to the seven most often interview questions. The Top 7 Interview Questions are:
In five years, what do you hope to have accomplished?
Can you describe your best and worst qualities?
Explain why it would be a good idea to employ you.
In your own words, please describe your background and relevant job experience.
Exactly what makes you interested in working with us?
What kind of income are you hoping for?
What do you bring with you that will help you excel in this position?
Frequently Asked Questions
1. How should a college student prepare for an interview?
Remember to bring a list of references for the interviewer if they ask. Bring a copy of your transcript if you're interviewing for a job where your academic credentials are a selling point.
2. How should a 16-year-old prepare for an interview?
Research the company thoroughly, read the position description twice, and then do it again. Ensure you have answers ready for standard, offbeat, and unusual interview questions, and practice telling relevant stories. Get Some Extra Work In. Maintain composure by dressing the part and knowing that nerves are inevitable. Send a letter of gratitude.
3. What are the 10 most common interview questions and answers for students?
List of the Top Ten Interview Questions Explains who you are, why you're qualified for the position, and why you're interested in working here. Why are you leaving (or did you leave) your current position, and how has your previous work experience prepared you for this one? Tell me about your greatest strengths and weaknesses. The Way You Deal With Pressure and Stress. How much do you want to earn, and what do you hope to accomplish in the future?
4. How do you answer "Tell me about yourself"?
Explain why you're a good match for the position, your work history, your values, and how they coincide with the organization.
5. What are 6 mistakes that can be made during an interview?
Avoid these six common interview mistakes, including bragging & answering questions without losing any. Not paying attention, being unprepared, creating a negative first impression, and trying to fake it.
6. What should I bring for an interview?
A résumé copy, a page listing your achievements, sheet listing references, a portfolio, and business cards. Keep in mind the following: Your achievements that match the requirements of the position and some questions to ask the interviewers.
7. What are the 5 hardest interview questions?
Denham provides tips for answering the five most challenging interview questions. To what do you attribute most of your failures? Photo: Strelka Institute/Flickr Do you know how much you should be paid? What makes you the best candidate for this job? Tell me about the worst part of your previous employment and your long-term career goals.
8. What are some tricky interview questions?
When applying for a new job, it's important to explain why you're leaving your present role and how your background and skills translate to the one you're applying for. Describe your most prominent abilities and flaws to me.
Summary
To get insight into a company's inner workings, you can decide to conduct at least one interview. The more interviews you go on, the better you'll feel when it's time to meet the hiring manager in person if you can, try to rack up as much work experience as possible before you officially graduate.