Last updated Mar. 15, 2023 by Charles Zemub
Does a contract for TV service now bind you, but your provider won't allow you to leave unless you pay an early termination fee? Do you need to get out of this situation as quickly as possible?
Well, you're not alone! Perhaps you are moving, have discovered a better offer, or have just decided to cut the cord. Canceling a TV service contract may be quite a hassle, regardless of the motivation for the decision. However, one may get knowledge from experience.
You will better understand how to negotiate the terms of your contract in the future and what pitfalls to look out for from reading this. One of these factors is the early termination cost, which is included in practically every service contract. If you are not attentive, it may put a significant strain on your financial resources.
Because of this, waiting until the conclusion of your contract could be the best choice for you at this point. To discontinue your subscription, you may be required to pay a disconnection fee; however, you will not be charged an early termination cost. However, if you are in the midst of a contract, you need to investigate this matter more.
Read the Contract
The terms and conditions are legally binding documents like any other contract. Your credit score may take a hit if you stop making payments without the lender's authorization and continue refusing to make payments afterward.
You may also be ordered to pay late fees if the case goes to court. Because of the possibility of penalties, you must make a significant effort to avoid cancellation costs. Read the terms and conditions of your contract before contacting customer care. Search first for any conditions that exclude you from paying the cancellation fee.
Compare TV Cancellation Fees to Bundling Fees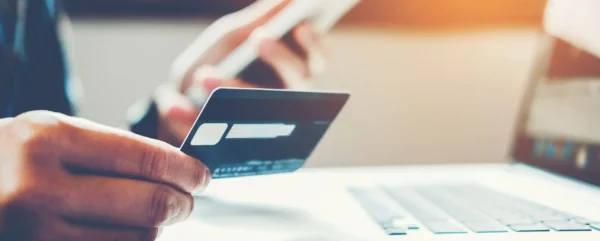 There are occasions when maintaining your existing cable TV service is the most cost-effective option. For instance, it's possible that TV, internet, and phone packages provide the most competitive prices.
If you decide to cancel your cable TV service and switch to a plan that includes internet and phone, your new monthly bill for those goods may be more than before. Having said that, there are times when this is not the case.
Before you contact them, it's a good idea to know how much the individual services and bundles cost. In the end, having information is what gives one power.
Call the Cable Company to Cancel Your Contract
Remember that the cable provider wants to continue earning your business. To retain your business, they will often give you discounted pricing. Perhaps this is the most recent rate used for the teaser. Alternatively, it might be a rate that you had in the past.
Determine the maximum amount you are prepared to spend to get out of your contract before making the call. You should be prepared to commit if the cable provider would let you discontinue your service. However, only consent if their conditions are compatible with your own.
Return Your Cable Accessories
There is one more step to do after canceling your TV service to prevent being charged a cancellation fee. You will probably need to bring your cable box to the office that is closest to you.
If you do not return the equipment before the deadline, you are responsible for purchasing any equipment that was not returned. The gadgets are useless until you restart
There are now just a select number of live TV streaming options available, and DirecTV Stream is one of them. Channel options mean it might be the best choice for certain households.
However, the cost of the plans and/or the restricted number of devices compatible with DirecTV Stream may be a deal breaker for some customers. The DirecTV Stream website is the best place to cancel a subscription for any reason.
Cancel DirecTV stream
DirecTV Stream cancellations may be made using the website or mobile app on any device with internet access. DirecTV Stream's account settings provide a cancellation option under "Manage My Subscription." Live TV subscriptions cannot be terminated using the device's app on a smart TV or streaming player at this time.
The subscription will remain valid until the end of the current payment cycle, even after it has been canceled. When a subscriber begins paying for the service, it is not the same as when their subscription officially begins. A subscriber's live TV, on-demand films, and recorded shows will be accessible via DirecTV Stream during this period.
Comcast's cancellation policy 30 days
Comcast customers can request a refund during the first 30 days. They are willing to give you a full refund if you are unsatisfied with the product during the first 30 days after purchase. The Xfinity Customer Commitment is the name given to this program.
Gather all of the notes you took when you first started using the service, as well as your most recent statement and contract (if you happen to have a copy on hand), and log in to your account online so that you have everything you could possibly need right in front of you.
Having stuff close at hand may often help things go more smoothly. Discussing this matter with a manager is highly recommended since even first-line supervisors have the authority to make exceptions to this rule.
How can I get out of paying a cancellation fee?
If you decide to charge a fee to your customers for either a no-show or a cancellation if they do not respect the reservation they made with you, the price will apply regardless of which option they select.
Ensure you let them know they have the legal right to protest these charges with the corporations who provided their credit cards. There is a chance that the card issuers may settle the dispute in your customer's favor and end the argument.
Can you avoid an early cancellation fee?
When considering an early cancellation, you should first review the contract terms you are currently bound to. It is in your best interest to consult with a legal professional on your contract, as this may enable you to get out of it with reduced or even waived expenses.
Make sure that you have a complete understanding of all that the contract has to say concerning early termination, and study the fine print thoroughly since there is where the majority of the information is located.
People trying to get out of a contract early are advised by some internet sites to deactivate their merchant accounts to stop the processor from receiving payments at the point of origin.
A processor will still find a way to charge you via a different source, putting your personal assets in jeopardy until you are in a situation where you are really cornered. If you shut a merchant account without talking with the processor beforehand, they can take legal action against you.
Good Read: Best live tv streaming services
Frequently Asked Questions
How do I dispute an early termination fee?
You may be able to file a complaint with the Federal Communications Commission (FCC), the Consumer Financial Protection Bureau (CFPB), or a local regulatory body depending on the kind of business you're attempting to take legal action against.
There are situations in which just bringing up a higher authority over the phone is sufficient to convince a corporation to forgo the early termination charge and release you from the obligations of your contract.
How do I get Comcast to waive cancellation fee?
In addition to reducing data limit costs, Comcast will let customers who signed contracts before November 2020 quit their service at any time until December 2021 without being subject to a cancellation fee. This change will apply only to customers who signed contracts before November 2020.
Will Xfinity pay my cancellation fee?
Xfinity will not pay down the remaining debt due on your device in any way, shape, or form. If you switch to them from another provider, it will also reimburse any early termination penalties that your previous carrier may have charged you if you switch them.
Is there a fee to cancel cable?
There will almost certainly be a penalty for terminating your contract early. Certain cable providers may charge more than $200 for this service. Your best chance may be to wait until your contract ends. You may be charged a disconnection fee if you cancel your service, but you will not be charged an early termination fee.
What is the cheapest way to watch TV without cable?
Roku Express – The most economical alternative to suit everyone; is a stick similar to the Amazon Fire TV Stick. Roku Streaming Stick – A little more expensive than the Express. It's also a stick with a voice remote and a volume + power option, so you don't have to use your TV's remote for basic operations.
Summary
You can easily cancel your DirecTV service from any computer, Android, or iOS device with the information above. You can see how easy it is to complete the procedure. You may terminate your service without penalty if you relocate to an area that doesn't get DirecTV service or no longer needs DirecTV equipment.
If you don't, you'll have to pay $20 a month until the end of your contract, plus a $15 early deactivation cost. If you decide to cancel your subscription, don't worry about losing access to your favorite episodes and movies; other options are available.