Last updated Jan. 29, 2023 by Jessica Green
There are lots of ways your smartphone can save you money.
Aside from making communication easier, smartphone applications make it easy to make purchases on the go. In addition, they enable you to manage your money, reduce wasteful subscription fees, pay off debts, enhance your credit score, save more, and invest wisely.
Here are six amazing ways you can save money with your mobile device.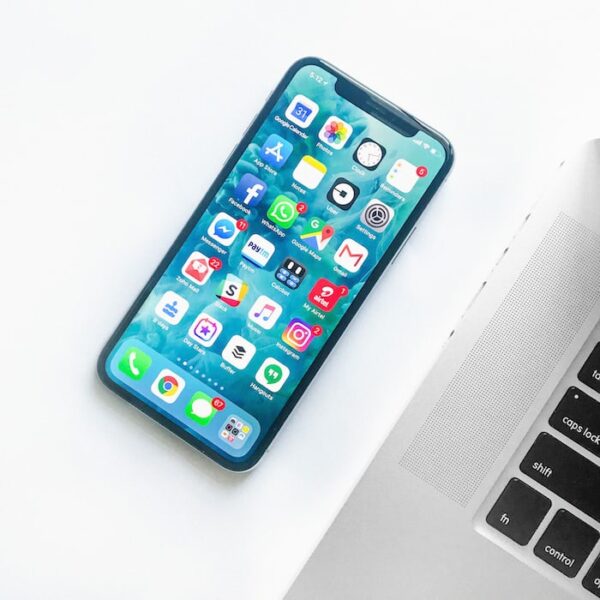 Mobile Banking
Rather than visiting your bank for a transaction, mobile banking applications make it possible for you to complete any sort of bank transaction. Not only does this save you the cost of transportation, but it also saves time.
In addition, mobile banking eliminates wire transfer costs and also eliminates the need to purchase stamps for sending bills.
Although the one-time costs of wire transfers and transportation seem like no big deal, it quickly adds up when you calculate your expenses at the end of the month. Therefore, a smartphone can save money by preventing frequent trips to the bank.
Discounts on Online Purchases
Using coupons can save you a lot of money. However, it isn't easy to randomly find coupons and discounts in a store.
But with a smartphone, you can easily search for items with great discounts and coupons – this will enable you to save lots of money.
Retail stores like Walmart and IKEA upload most of their discount deals on their online site.
A smartphone lets you discover online marketplaces with the best deals, shipping fees, offers, and discounts. As many online stores offer similar products, it becomes difficult to point out the store with the lowest pricing. With your smartphone, you can compare the pricing of similar products in order to save money.
In addition, a smartphone allows you to discover coupon apps that offer limited deals for a product.
Investment Apps
With a smartphone device, you can make investments with little cash. For example, applications like Acrons enable you to invest in bonds and stocks with as little as $1.
There are also lots of online mobile apps that act as financial managers. These apps run on your phone background to monitor how you spend your money online. It also creates a monthly budget for you and sets reminders.
Apps like Trello cancels your unwanted subscriptions and demand cashback on your behalf – In this way, you can save money without making an effort.
Online Books
Gone are the days when you have to buy books only from a bookstore. Smartphones now make it possible for you to purchase books from anywhere in the world.
With a smartphone device, you can download ebooks for free. Most books which cost a lot in physical copies are available online for free.
Downloading free ebooks from the internet enables you to save lots of money. It also prevents you from dealing with damaged pages.
With the Amazon Kindle application, you have access to millions of publications. Some of which are available at no cost.
Online Calling
Before the invention of smartphones, people depended on a landline to make distant calls – This costs a lot and prevents constant communication with loved ones.
But with the introduction of smartphones and cellular calling features, you can make calls without having to worry about your phone bills. Mobile apps like WhatsApp, Telegram, Skype, and more allows you to place free calls once you have a good network connection and a bundled data pack. This feature of a smartphone will enable you to save money.
Online Stores
When running a business, fixed and marginal operation costs like rent, electricity bills, water bills, and more can eat deep into your pocket and prevent high profits.
With a smartphone, you can save lots of money and cut down on some of these expenses.
Platforms like Shopify and Big commerce enable you to create an online store for selling anything.
Once you set up an online store, you can evade rent and other utility bills.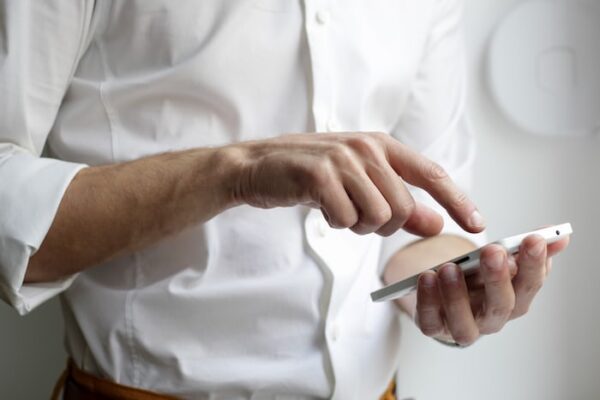 5 Mobile Apps To Help You Save Money
It's challenging to save money and stay on budget. However, there are mobile applications that can help with this. So, if you want to cut short on expenses, save money, and even earn more, here are some mobile apps that will be of help to you.
Ibotta

Ibotta is one of the best cashback platforms. Once you make a purchase via the app and receive a receipt, you have to scan your receipt to receive your cashback rewards.
With Ibotta, you can earn back 10 percent of your original purchase.
RetailMeNot

RetailMeNot allows you to save on all your purchases. It provides discounts, in-store coupons, promo codes, and cashback deals. It is also affiliated with over fifty thousand brands, making it possible for you to enjoy countless deals from any brand of your choice.
GasBuddy
If you're always short on cash for gas, the GasBuddy application allows you to find the cheapest gas station in your area and save money.
Truebill
With the Truebills application, you can save money on all your subscription bills. This app conducts research on all of your subscription bills in order to find the best deals for you.
Acorns
This investment application enables you to invest the spare change from all your online purchases. You can invest as little as $1 in Acorns.
Read Also: 12 Best Mobile Coupon Apps to Save Money Shopping with Your Smartphone
3 Ways To Save Money On Your Smartphone Bills
Mobile phone bills may seem cheap at first look, but they can quickly add up and become a financial burden to you.
Here are some ways you can save money and lower your smartphone bills.
Make Use of wi-fi: Rather than buying a data bundle, it's best to use your school or workplace wi-fi connection. This enables you to save the money meant for data bundles.
Get Rid Of Your Phone Insurance: It's advisable to get phone insurance. However, if you're trying to save money and cut your expenses, it's best to get rid of your phone insurance and save half the money.
Turn On Your Data Saving Mode: Most background apps eat up your data bundle without your knowledge. To save yourself from frequent subscriptions, activate the data-saving mode.
Read Also: 21 Cheapest Ways to Live to Cut Your Living Expenses
Conclusion

There are many more ways your smartphone can save you money. It all depends on how you choose to use it. Install the right applications and update yourself on productive content in order to make good use of your mobile devices.