Last updated May. 3, 2023 by Favour Chinaza
77 Creative Side Hustles to Earn You $100 Fast (Make Money Fast)
Is it possible to make $100 a day with just side hustles? Money-making has changed completely to take a different dimension.
With the aid of various innovative solutions, you can make more than $100 fast with a lot of side hustles.
But before you can start earning more money, you must develop a creative solution to achieve this milestone.
We all have unique skills and creative gifts that can help others, like art, writing, design, or information about real estate, fitness, or nutrition.
Even if you have another job, you may still have enough time to work from home on the side.
Starting a side job can be a great way to make extra money, gain skills in a field that's in demand, and learn more about a hobby or interest you enjoy.
What is a Side Hustle?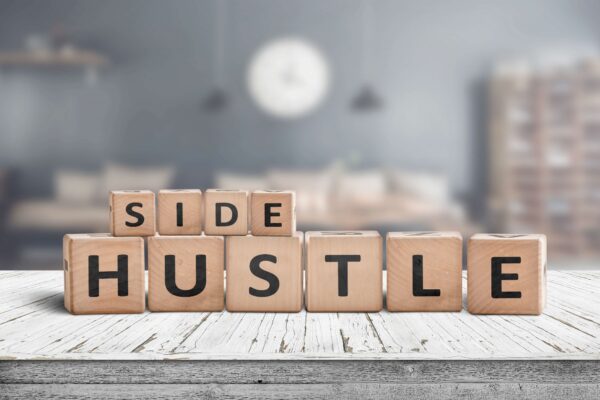 A "side hustle" is a job or business you do on the side of your main job or business.
Most side hustles, also called side gigs or side jobs, are done part-time or on a solo basis, which means that you work with a client for a certain amount of time on projects that you both agree on.
Not every part-time job you can do from home is a simple way to make extra money.
Some "side hustles" could be full-time jobs, while others are better for when you have time off. Because of this, it's important to pick the right one.
How Can You Make $100 Fast and From Side Hustles?
Making $50 a day can be achievable when you deploy creative approaches.
You should never be in a rush to grab any opportunity that comes your way.
There are ways to analyze opportunities and choose the right investment option carefully.
How can You Make $100 a day?
Choosing the right side jobs and investments matters, especially when hoping to make at least or at most $100 a day.
With the information provided below, you can see the best 77 ways to make money and become successful in the future.
So what are the creative side hustles to make $100 fast? This article teaches you how to make $100 fast with these side hustles.
Creative Side Hustles To Make $100 Fast
There are millions of ways to make money in recent times. However, you must choose income-generating methods to earn decently from your effort. 77 creative ways to make $100 a day consist of the following;
1. Create handwritten cards
You cannot compare the uniqueness of handwritten cards with computer-generated cards.
However, platforms like Etsy, Amazon, and other online marketplaces enable you to sell your creative handmade cards for a profit.
Sell your cards at local craft fairs and markets. These events are a great way to showcase your cards and connect with potential customers.
You can offer custom card-making services to individuals and businesses. This could include creating cards for specific events, such as weddings or corporate events.
Remember that the amount of money you can make from selling handmade cards will depend on various factors, including the quality of your cards, your marketing strategy, and the demand for handmade cards in your area.
If you are creative enough, you can venture into this side hustle to make $100 fast.
2. Blogging
Blogging is a great side hustle that can earn you $100 fast because you can do it at your own pace anywhere you want.
It's not a quick and easy way to make money, but there are a lot of ways to make money by side hustling while blogging.
You can sell advertising, become an affiliate for other people's products, sell your own online product, and more.
It does take time to build up an audience to be able to make a decent amount of money, but once you have a large following, you could earn over $15,000 per month or more (we do).
Some sites started with writing killer blog titles and great posts, gathering traffic on Bluehost, and soon earning over $1,000 monthly.
3. Teach English Online
Do you work as a teacher? Or, at the very least, do you hold a bachelor's degree from an American institution or university?
If so, you may teach English to youngsters in foreign countries online! There are lots of good sites that pay you to teach English online.
VIPKid is an innovative platform that connects degree-holding native English speakers with children in other nations, such as China and India.
You can set up a "class" time and have folks sign up for it online. Then, when you teach, you are compensated.
The best part is that teachers can earn $14-22 per hour online from the comfort of their own homes!
QKid is another comparable program where you may teach English even if you're still in college!
4. Bookkeeping
Are you a well-organized person who excels at data entry? Would you like to work from home on your computer, ensuring that another company's income and spending are appropriately entered online?
Better yet, get paid for it? For example, you can learn how to work as a bookkeeper from home.
Small businesses, particularly internet firms, are searching for bookkeepers to assist them in being financially organized.
With a program like Bookkeepers, you may learn how to become a professional bookkeeper and advertise yourself online.
5. Sell Stock Photos
Maybe you're good at snapping images. You can make money selling your stock photos online if you are an excellent photographer.
Sites like iStockPhoto are continuously looking for contributors who have compensated a royalty for each photo purchased. This could be an excellent approach to monetizing your artwork.
Even if you dislike taking photos, more stock photo sites are asking for digital art.
If you are skilled at making digital photographs (such as the one used in this article), you should think about selling your work.
6. Set up a Laundry Service
People cannot stay without wearing clean clothes. You can satisfy this need to make over $100 a day. However, you require initial capital investment to profit from this business.
But if you notice a few laundry service providers in your location, you may consider setting up the business to enjoy the numerous profits that come with it.
Many people are willing to pay extra for the convenience of having their laundry picked up and delivered to their doorstep. You can offer this service and charge a premium for it.
You can offer additional services such as folding, ironing, or dry cleaning. These services can add to your revenue stream and make your laundry service more appealing to customers.
Also, partner with local businesses such as hotels, hospitals, and spas to provide laundry services.
7. Clean People's Windows
Aside from cleaning homes, you can venture into cleaning windows only. Some people live in skyscrapers and often display their phobia of height.
If you do not have a phobia of height, you can render this service to people in exchange for cash.
You should have the skill of climbing a greater height before people can entrust you to this business. Then, you can hire equipment to commence on the window cleaning project.
Since only a few people and companies render this service to customers, you can make a fortune from it.
8. Become a Professional Digital Marketer
Digital marketing is a broad course that has several branches. However, if you want to succeed online, focus on learning digital marketing.
Besides, you can find many digital marketing jobs to enhance your career and make you more money.
Learning this course will enable you to understand how Search Engine Optimization works, become a professional internet marketer, and other opportunities that await you.
With your creative skills, you should know your way around the internet and make $100 a day.
9. Volunteer For Overtime
If you already have a job, this may not be a true side hustle, but it is a quick way to earn some extra cash.
Many companies allow you to volunteer to work longer hours and earn more money.
This could be an alternative if you don't know what side hustle to start right now. When I was younger, I always volunteered for overtime possibilities.
You were well compensated and stood out to your manager, who would reward you at review and raise time.
10. Be Someone's Friend
Did you know you could get paid to be someone's buddy for some fixed time? Of course, we're only talking about platonic relationships here (though we've heard that being a sugar baby may be incredibly lucrative).
Perhaps someone wants to see a movie but is afraid of going alone. You might be that person for them!
Try RentAFriend to see if you can locate a friend who will pay you for your time.
If you want to earn $100 fast being someone's online friend as a side hustle, check out FriendPC.
11. Build and Design Websites
Millions of people create great business ideas per day. Hence, the need for creating websites increases.
You can easily find clients in need of website-related services at every corner of the internet.
When you make yourself available as a professional web developer, you can easily earn up to #100 a day. Find your clients on platforms like Upwork, Fiverr, and more.
12. Participate in a Paid Focus Group
Participating in market research focus groups is another option to earn money online.
If you have the time, this can be an excellent method to supplement your monthly income. In addition, there are legit focus groups that pay $50 to $500 for research studies.
You can participate in a market research focus group if you meet the age requirements and fit into their target consumer category.
You will be compensated for providing feedback on products, services, and marketing campaigns over the phone or Skype.
Market research firms pay between $50 and $150 per focus group. Focus groups are a simple method to earn $100 every day.
Some paid research studies even pay more than $300 a session, so look into all your possibilities!
13. Videographer/Video Editor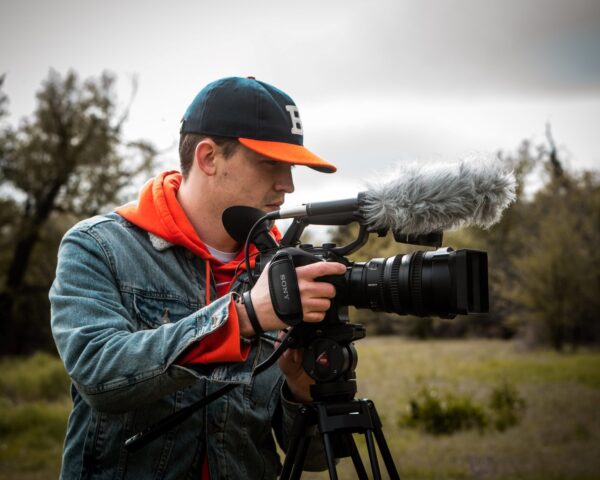 If you have an eye for visual details and are familiar with video cameras and video editing software, becoming a videographer or video editor could be your perfect side hustle.
You can earn money by making movies for small businesses or recording events like weddings.
You may also assist folks in editing their wedding movies to make them look remarkable and unique.
Videography and video editing necessitate a great deal of time and imagination. You must be able to work swiftly under pressure and understand how to use various cameras and programs.
13. Freelance Writing
Freelance writing is an excellent side income for writers who wish to try something new. Why not make some money writing for others if you can write well?
Fiverr is one website where you may locate writing employment. You can sign up for Fiverr and publish your writing samples to begin receiving gigs.
When you begin a freelance writing career, the more you work, the more clients and money you will receive. If you need assistance writing, Jasper is an excellent writing assistant.
14. Hang Out with Tourists
This fantastic website pays you to hang out with tourists and show them around your city!
It's similar to being a tour guide but more relaxed and personalized – essentially, you can get paid to be a buddy for a day!
You can create a profile highlighting your interests and activities; travelers will select you based on that.
You can also charge by the day or by the work, allowing you to set your own fees based on what you're comfortable with.
The average rate appears to be $35 per hour. However, you can select your own rate up to $20 per hour.
It's crucial to remember that there's some risk involved because you're relying on someone booking your services.
15. Become a College Mentor
College Pirates pays you to be a college student mentor. They claim you may earn up to $80 per consultation, which entails broad advice on issues affecting college students or detailed guidance on topics like major selection.
It is open to current students and recent graduates who have spent at least one year in the college or major on which you want to give advice.
It is considered one of the top online jobs for college students.
They will assist you in connecting with students whose needs best match your profile, and you will be able to communicate with kids via chat, voice, or video, so you may choose which option you prefer.
16. Start Flipping Websites
Websites are one of the easiest things to flip for profit. You can earn good money by flipping websites, but you can also lose money (which happens to a lot of individuals).
Even seasoned website flippers with a proven track record do not earn on every transaction. Therefore, we recommend you begin slowly and modestly and focus on making your acquisitions appealing.
You don't have to start with a six-figure high-end website. Instead, simply stay in your comfort zone and purchase what you can afford.
Depending on your financial situation, it might be as little as $1,000 or as much as $10,000.
Hopefully, you now know better what it takes to flip websites profitably.
There is a procedure to it, and money isn't guaranteed, but if you put in the work, you can start making a sustainable income online.
17. Get Paid to Text
Premium Chat is an excellent method to supplement your income by being a virtual friend and communicating with individuals worldwide.
Text chat can average pay anything from $1 to $5.99 per minute. If, on the other hand, you prefer video chat, you can make up to $8.99 each minute!
You can earn up to $25 per hour if you choose flat billing.
The best part is that no additional skills or qualifications are required to get started. Simply sign up, begin chatting, and earn money as a virtual friend!
Keep in mind, though, that your net payout is only 60% of what you are paid, and you may only connect with one individual at a time.
However, with the possibility to earn anywhere from $25 to $149.75 in less than an hour, it's well worth a shot.
18. Rent out Your space on ShareMySpace
ShareMySpace is a professional event venue rental service that makes searching and reserving spaces and venues for work, events, art, sports, and other activities easy.
It's ideal for folks who have non-residential space available for events such as weddings and banquets.
A private room costs $49 per month to list, while organizations and public venues pay $9 per month.
When you list your space, it becomes searchable and bookable, and you will be notified of any booking requests. The more information and images you include, the more likely you will succeed on the site.
19. Earn Money For Reading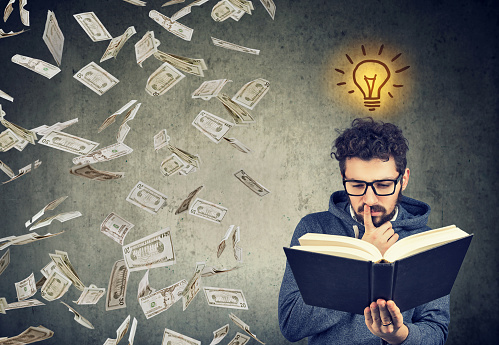 If you enjoy reading, this is one of the best side hustles to make $100 a day! Reading books can earn you money.
You can get paid to read books whether you read them on a Kindle or on your phone.
You can get paid to read books for review by companies like Publisher's Weekly.
Other companies will pay you to read books aloud, translate texts or books into another language, and even read books to your children before sleep.
And the best part is that you can do it anytime and from any location! So you can get paid not only for reading books but also for reading emails.
20. Join TikTok and Create a Creator Fund
If you already have a large TikTok following, or you've learned how to make money on TikTok, the Creator Fund is a terrific option to increase your earnings on TikTok.
However, it can be highly exclusive, and consistent payment is not always assured.
If you're just getting started, there are plenty of different ways to monetize your account.
However, even if you've already joined the Creator Fund, having additional money streams is a fantastic idea.
21. Grow and Sell Social Media Accounts
If you are an influencer or know how to get people to like your social media accounts and page, you can make money growing social media accounts and then selling them.
How Do you grow your social media accounts fast and sell them?
To grow your accounts fast, post regularly and engage with your audience consistently to keep them interested. Use the best social media management tools to make your account more visible.
Run contests or giveaways to encourage users to engage with your account and help spread the word about your brand.
Also, Consider running paid ads on social media platforms to reach a larger audience.
Partner with other social media users in your niche to increase your exposure.
Engage with your audience and respond to comments, like and share other users' posts, and participate in conversations related to your niche.
Also, use hashtags to help your posts reach a wider audience. Use popular and relevant hashtags to increase visibility.
A large social media account can sell between $50 to $500 depending on the number of followers and activities. Doing this consistently is a good way to make $100 fast.
22. Create a Patreon Page and Sell fan Subscriptions.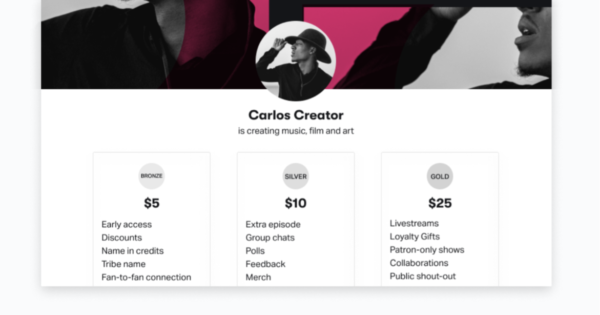 Crowdfunding works well for large projects; tipping is the quickest way to gather donations.
But what if you want a more consistent passive income stream? In that situation, you might want to think about adopting a creator-based subscription model like Patreon.
Subscription-based income models are ideal for content providers because you can keep individual subscription costs low while focusing on building your subscriber base.
A low-cost monthly subscription of one dollar is an easy sell to a single devoted admirer. However, when you have a large number of devoted followers, those dollars start to pile up.
Patreon was the first significant platform to allow creators and influencers to generate cash through premium subscriptions from their most devoted followers.
You can set up membership tiers on Patreon to give special material to your most ardent fans.
23. Get Paid To Read Emails
You will earn a modest amount of money once you begin working and giving your feedback for each email you read. And you will also see legit sites that pay you to read emails.
The amount you can earn varies according to the program and advertiser. For example, some programs pay in cash, while others pay in gift cards or other forms of compensation.
Most GPT (get-paid-to) sites can make you roughly $20 per month on average.
Establishing a specific range is difficult because payments depend on how much time and work you put into it. You are compensated for each assignment that is accomplished.
There are other methods to generate money online, but GPT sites are an excellent way to supplement your income.
Have you had enough? Get started instantly away with these GPT sites:
Swagbucks
Survey Junkies
InboxDollars
MyPoints
You receive company emails that are usually product advertising for you to read. In addition, you are compensated for a job well done when you accomplish each assignment.
InboxDollars also provides several opportunities to make money. Taking online surveys, viewing videos, playing online games, perusing the web, and shopping online are all popular ways to earn instant rewards.
They accept various payment methods, including PayPal cash, mailed cheques, and free gift cards. The minimum payment is $30.
24. Create In-feed Ads on TikTok
TikTok ads management allows you to create in-feed ads. In addition, TikTok has a plethora of excellent organic marketing opportunities.
But if you're prepared to pay a little money to increase the reach of your content, you should consider designing your own in-feed advertising using the TikTok ads manager.
TikTok adverts display in viewers' "For you" feeds and play automatically, just like any other TikTok video. However, using paid adverts, you may ensure that your videos reach the viewers who are most interested in your products.
But the best thing is… TikTok's ad manager works in tandem with Shopify.
That means you can create TikTok advertisements, choose a target audience, and track the performance of your ads all from your Shopify store.
TikTok might be one of the most effective online marketing tools at your disposal.
25. Promote Brands with Affiliate Programs
Another excellent strategy to monetize a social media following is to promote businesses you enjoy by linking to their affiliate programs.
What's more, there is a big pool of high-paying affiliate programs for beginners to choose from.
Some brands have their own affiliate programs that you can apply to separately. However, the majority of brands' affiliate programs will be accessible through an affiliate network.
There are numerous affiliate networks, each of which works with a different brand, so you may need to apply to several different affiliate networks depending on the brands you want to promote.
Otherwise, a third and simpler way for getting started is to use a platform like Skimlinks. Skimlinks works with the 50 largest networks to provide you with fast access to up to 48,500 affiliate programs globally.
Rhiannon Ashlee is an excellent example of someone who uses affiliate marketing to make money on social media.
Rhiannon lists all of the goods she mentions at some point throughout the video in each of her YouTube Vlogs, and almost all of them have an affiliate link next to them.
26. Fill out Surveys
Businesses pay large sums of money to research firms to conduct product research and gather client feedback. This feedback assists them in making critical (and costly) business decisions.
SwagBucks and SurveyJunkie are two of the most popular survey sites that pay you to take surveys.
That being said, we soft-pedaled this one a bit because, although it's very quick and easy to get started, you'd have to spend A LOT of time taking out surveys to make $50/day.
You're looking at $2-5/hour, depending on the population. Thus you'd have to do surveys all day to meet your target.
If you want something simple to do while waiting in line at the grocery store or sitting on the couch after bean burrito night, go for it!
27. Deliver For Amazon Flex
Working as an Amazon delivery driver through Amazon Flex is another viable option for fast earning $100 a day.
Amazon is always in need of delivery personnel to keep up with demand. So if you're looking for a flexible gig app and don't mind driving, this isn't a bad alternative. The following is how Amazon Flex works:
Sign up – On Amazon Flex, click the 'Get Started' tab to see which cities currently need drivers and what types of jobs are available (Amazon.com versus Prime Now/Amazon Fresh).
Check the Requirements – Drivers must be at least 21 years old, have a valid driver's license and insurance, and own a qualified car.
Download the Amazon Flex app and sign in with your Amazon account.
Background Check and Training – Pass a background check and view instructional videos about the work.
Set your available work periods and begin scheduling Amazon Flex blocks.
According to Indeed, most shifts last 3 to 6 hours, and Amazon Flex drivers earn more than $20 per hour.
You keep 100% of your tips, and Amazon Flex pays you every Tuesday and Friday via direct transfer.
Working for Amazon Flex is better for making $50 per day than being a food delivery driver if you want a more rigid schedule and guaranteed hourly compensation.
28. Start A YouTube Channel
If you enjoy creative tasks, another way to earn $100 a day is to start a YouTube channel!
I launched my channel in early-mid 2020, and by the end of the year, it was earning $35 to $45 a day.
Fast forward to 2022 ending, and my YouTube channel earns between $50 and $70 every day, bringing it close to $1,500 per month!
All of this demonstrates that you can create an online income that develops over time if you put in the effort and have patience!
It took me more than two years of blogging and now YouTube to earn more than $50 per day online, but anyone can achieve this semi-passive income by just being particular about starting a youtube channel that makes money.
29. Set up Websites for Small Businesses
Many small businesses still don't have websites (or have outdated, awful sites that don't work on mobile).
If you charged $300 to build up a basic website (which only takes a few hours once you get the hang of it), you'd have to do five every month (or 50 per day) to make $1,500.
Each of your customers will need to purchase a domain name, a hosting plan, potentially an email marketing provider, and possibly other paid plugins and software.
All of these can be done with your affiliate links.
For example, depending on demand, the hosting business I used to launch Project Untethered will pay you $50 to $100 for each person you suggest.
If you develop six sites monthly and sign each one up for hosting, you'll make $75 per person or $450 extra. That totals $1950/month (or $65/day), and we haven't even discussed other affiliate options.
30. Editing Legal Transcripts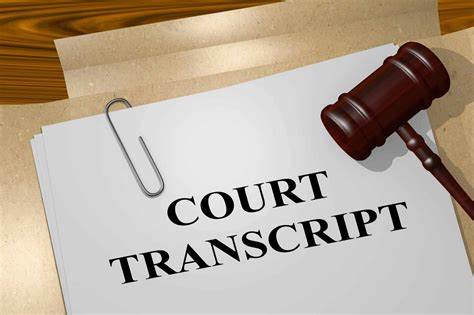 Editing legal transcripts (also known as "internet scoping")
Have you ever heard of an internet scopist? Neither did I until I began researching for this essay.
It turns out that it's a wonderfully flexible online job that may pay up to $50 each day. You are essentially in charge of editing court reports.
Court reporters use a stenotype machine to capture what is stated in court using a code quickly. This is then translated into English, frequently riddled with spelling and punctuation errors.
This is where an internet scopist comes in to help.
Scopists must enjoy language, pay close attention to detail, and may even have a Type-A OCD mentality.
Because court reports can determine someone's fate, they must be as accurate as possible.
31. Get Paid To Type
If you have quick typing fingers, you can easily earn $100 per day as a transcriptionist.
It may appear simple, but chances are you won't be transcribing clean, clear audio – software can do that quite well automatically.
What software cannot do (among other things) is transcribe poorly recorded audio, audio with numerous individuals speaking at the same time, or audio with significant accents.
As a native English speaker, you may earn $25 per hour with some practice—and potentially more if you specialize in fields such as legal transcribing (here's how to become a legal transcriptionist from home).
That means that after you've honed your skills, it will only take you 2 hours every day to attain your $50 goal.
32. Start a Drop Servicing Business
Drop servicing (also known as digital arbitrage) is a potential "next step" for freelancers.
You essentially function as a mediator, connecting people in need of digital service with service providers.
Assume you build a website where you offer logo designs for $75 apiece.
Instead of spending the time to produce each logo from scratch, you outsource the labor to less expensive freelancers and pocket the profit.
If you found someone on Fiverr to design the logo for $25, you'd make $50. Do this once a day for a total of $50 a day.
This is, of course, an exceedingly simplified example, but you get the point.
33. Build a Paid Membership
Producing confidential material, accessible only to followers who pay a monthly subscription via a membership platform, is one of the most popular methods to make money on social media today.
Recently, sites like Patreon have been developed to cater exclusively to this issue. In addition, video-sharing social networks like Youtube and Twitch have also launched features to compete in this sector.
Twitter has also begun testing a new "Super Follow" function that allows users to charge a subscription fee for exclusive content.
John Bonini, who created Some great Content on Patreon last year, is a fantastic example of a creator using this strategy.
John Bonini offers his 500+ Patrons access to his greatest content marketing tactics and strategies for as little as $10 per month.
When we asked John for tips on starting a Patreon, he said, "It's all about finding ways to allow others to relate with you."
When it comes to developing social material, he advises to "forget the algorithms" and simply "start by making something good."
34. Launch a Sponsored Video Series
Instead of collaborating with sponsors for a single sponsored post, consider getting brands to sponsor a video series.
Johnny Harris is an excellent example of a successful social influencer.
His "Borders" history/travel video series was commissioned by Vox and funded by Lululemon.
Johnny's video series was on YouTube, but you can do the same thing on Instagram, Snapchat, or Tiktok.
The average Cost per 1000 impressions (CPM) for each social media site, according to Mediakix's many sources, is as follows:
Instagram: $5 to $10
YouTube costs between $15 and $30.
Snapchat costs between $30 and $50.
Facebook: $4 to $8
These figures vary depending on the interaction, but they can give you an idea of how much you can expect to earn/charge.
Also, it's worth spending some time evaluating the platforms that pay the most for brand sponsorship.
35. Invest In Dividend-Paying Stocks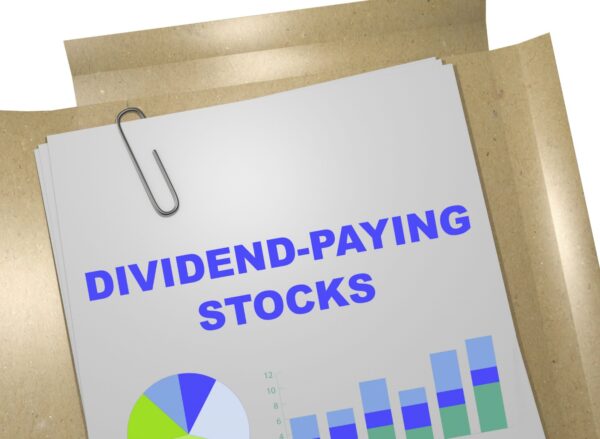 Another way to earn $100 a day is to use an online brokerage to invest in dividend-paying stocks. If you are new to stocks, you can learn how to invest in stocks or start with penny stocks.
This type of investment to gain money on a daily basis is highly popular, and the prospect of living off of dividend income is surely enticing.
If we do the math, earning $100 daily equals earning $18,250 annually.
To earn this amount in dividend income (which is typically paid out weekly by stocks/ETFs), use MarketBeat's dividend income calculator: Finally, you can put your money to work for you, and I believe this is the finest method to create money on autopilot as you become older.
While earning $100 each day with this strategy may take some time, the arithmetic does pay out at some point!
36. Become a Bartender
You can earn up to $200 a night being a bartender. As a result, many people fantasize about working as a bartender.
What could be better than mixing cocktails for friends while listening to music and collecting cash tips?
However, as any bartender will tell you, the job isn't as simple or enjoyable as it appears. You can start as a bartender by attending bartending school, but nothing beats experience.
Many bartenders go through the ranks after working as hosts, bussers, servers, or waiters.
Most will start as barbacks, which entails carrying heavy buckets of ice and cases of alcohol before advancing to the coveted position of mixing cocktails behind the bar.
If you can work your way up to a bartending job, you can expect to earn roughly $17.60 per hour in hourly salary and tips.
You can earn extra depending on your location and consumer rapport.
37. Assist at Events
If you're the type of person who notices the fold of napkins at a dinner party, you might want to explore working as an event assistant.
As an event assistant, you'll perform behind-the-scenes duties that help weddings, birthday parties, corporate gatherings, and other events function well.
Event helpers make an average of $14.43 per hour to assist with event planning, setup, and execution.
While the job may appear glamorous, event assistants work long hours and spend much of their time on their feet.
Also, event assistants are not event guests; thus, you cannot participate in event activities.
38. Become a Brand Ambassador
If you've ever looked through Craigslist's employment section, you've probably seen several advertisements for a brand ambassador or brand marketing representative.
According to Entrepreneur Magazine, a brand ambassador is someone passionate about the business, raises brand awareness, and interacts and engages with customers.
There are full-time brand ambassador positions available. However, many of these possibilities arise on a part-time basis to assist special events.
Business ambassadors can earn between the minimum wage and $52 per hour, which is not bad for a side hustle requiring you to endorse a business you know and love.
39. Food and Beverage Delivery Driver
Consider part-time work as a food and beverage delivery driver if you have a trustworthy automobile, a decent driving record, and free time on nights and weekends.
Previously, delivery drivers were limited to pizza parlors and restaurants that offered takeout, but today's prospects for delivery drivers are limitless.
Consider working with major delivery apps such as OrderUp, Seamless, Grubhub, Doordash, and Postmates, to name a few. b
According to the website, OrderUp delivery drivers often receive a commission on the delivery cost plus tips.
40. Hair Salon or Spa Receptionist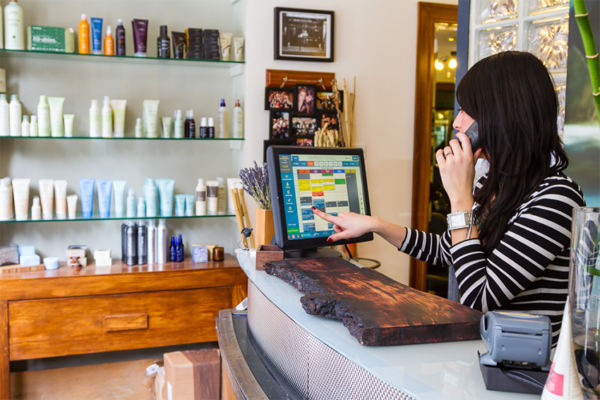 On weekends, hair salons and spas are frequently crowded with clientele looking to sit back, relax, and pamper themselves.
You can use your free weekends by working as a hair salon or spa receptionist.
A polite manner, a positive attitude, outstanding customer service skills, and the ability to stay organized and arrange appointments are all required for success as a receptionist.
Spa receptionists earn an average of $11.57 per hour, while salon receptionists earn an average of $10.01 per hour.
Receptionists frequently receive discounts on salon or spa services.
41. Make Money Catching Feral Chickens.
In recent months, Honolulu has spent $7,000 to capture 67 stray chickens. You can actually make $100 a day just by catching one Feral chicken. Imagine catching 2 or 3 in a day.
Feral chickens roosting on the island of Oahu are also a statewide issue.
At a city council meeting earlier this week, Hawaii officials reported that the Customer Service Department spent $104 on each bird caught at five different locations over the last two months.
This was less than half of the $220 the city had planned to spend. According to officials, traps that have been vandalized, destroyed, or stolen add to the expense.
Department Director Kimberly Hashiro said they hope to reduce the price to $75 per chicken. She said that officials are obtaining bids from other vendors.
42. Get Park Ranging Gigs
It isn't easy to top getting paid to walk in nature. Of course, some folks like to spend their time outside all year, but park employment can also be seasonal.
Park ranger responsibilities may include routine park surveillance, trash cleanup, and ecological programs such as wildlife habitat restoration.
Expect to field a lot of tourist questions if you operate in a high-tourism area, such as the Great Smoky Mountains National Park in North Carolina and Tennessee.
The National Park Service has seasonal job openings, although compensation varies depending on the park, the breadth of activities, and the post itself.
Seasonal park rangers can expect to earn roughly $15 per hour.
43. Get Theater Ushering Gigs
If you prefer to order and enjoy going to the movies, ushering could be the perfect side job for you.
The usher is the last line of defense between a popcorn fight and a nice viewing experience.
A strong sense of customer service, patience, and a willingness to be on your feet most of the time will serve you well in this position.
Look for usher employment at AMC or Cinemark theaters, or contact your local theater.
Ushers can earn more than $8 per hour, but bonuses such as free movies and popcorn are common.
44. Earn from your Instagram
Millions of people with over 10,000 followers earn from every post they make on Instagram. So the platform is actually bigger than people are seeing it.
You can learn how to make money on Instagram if you are a newbie or if you have more followers on Instagram, you may consider monetizing your profile and making money from taking such a wise decision.
Anyone may start a side hustle on Instagram by becoming an influencer. It's fine if you don't like being in the spotlight. For example, you can create an Instagram following on your dog or photographs.
Instagram may be monetized in several ways, including sponsored posts, Instagram takeovers, and selling a product on your website.
Is it a decent side hustle to be an influencer? The average influencer charges $200 to $400 for each post. This can vary depending on the size of your audience, so feel free to look into influencer charges.
45. Rent an RV or a Camper
Do you own an RV or a camper that you rarely use? If that's the case, you may make some additional cash by renting it out on a site like RVshare. Again, the profit potential is tremendous.
RVshare is similar to Airbnb, but it is for RVs and campers. You can use the site to list your RV or camper and establish your prices and availability.
When someone rents your RV, they will pay through the RVshare platform, and RVshare will pay you.
There are a few things to remember when renting out your RV. First, this is a relatively passive side job, but you must clean and maintain your RV before each rental.
However, it's a wonderful method to supplement your income without devoting much time to your side job. Who doesn't appreciate passive income?
Camper and RV rentals are in high demand. Unfortunately, few people have them, and most prefer renting rather than buying.
This could be one of your best side hustles if you own an RV or camper.
46. Become a City Guide Writer
If you love your city and enjoy writing, a side job as a city guide writer could be excellent.
According to Business Insider, local writers are frequently hired by real estate and tourism companies to create city and neighborhood guides.
As a city guide writer, you would offer a distinctly local perspective on the city, demographic information, and insider advice for shopping, recreation, culture, entertainment, activities, public transportation, and other topics.
Many travel magazines also provide city guides. You can pitch your services to these publications and negotiate a fee for your services.
If you enjoy traveling and writing, you can create your travel blog and post city guides.
Once you've developed a readership, you can monetize your blog through advertising, affiliate marketing, or sponsored content.
You can also contribute to travel guidebooks that cover a certain city or region.
Well-known publishing houses often issue guidebooks, which are widely available in bookstores and online.
You might approach these publishers and offer your services as a city guide writer.
47. Make Money as A Frequent Flyer Specialist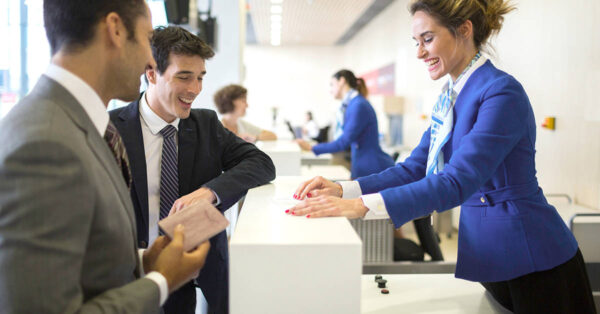 The side hustle of frequent flyer specialists is ideal for those who travel frequently and know how to optimize frequent flyer miles to get the greatest bargains.
If this describes you, try leveraging your abilities to assist other travelers in planning their journeys.
You can offer consulting services to individuals or businesses that want to maximize their frequent flyer miles and points.
You can advise them on the best credit cards, airline loyalty programs to join, and strategies to earn and redeem miles and points.
Selling miles and points: You can sell your own miles and points to other travelers who need to top up their accounts or redeem rewards.
This can be a lucrative business, but it requires careful attention to the terms and conditions of the loyalty programs and the risks involved.
According to a profile of a frequent flyer specialist on Budgets Are Sexy, experienced frequent flyer professionals can charge clients up to $150 for organizing just one itinerary.
48. Rent Out Your Truck
Do you own a truck that you hardly ever use? If that's the case, you may make additional cash by renting it out on a service like Fetch. It's a simple side hustle.
Fetch works similarly to RVshare, except for trucks and cargo vans. You can use the site to list your vehicle and establish your prices and availability.
When someone rents your truck, they will pay through Fetch, who will then pay you.
Fetch even has a device that you can install in your vehicle that allows renters to enter the truck and obtain the key, eliminating the need for you to meet renters in person.
According to Fetch, you may earn up to $1,800 per truck rented on the marketplace per month. This is a good side hustle for passive money.
49. Get Voiceover Gigs
Being a voiceover artist is one of the best odd jobs to make money. You can make a lot of cash performing voiceover work if you have a good voice.
Voiceover jobs can be found on websites such as Upwork and Fiverr.
Voiceover artists and voice actors are frequently required by businesses for commercials, sales videos, advertising, training videos, and YouTube videos.
Because of the volume of audio and video content produced on a daily basis, there is a strong demand for experienced voiceover artists.
Fiverr is a wonderful place to get started. You can start by creating a profile and providing your voiceover services.
You can start charging extra if you've accumulated some positive feedback.
50. Resell Concert Tickets
Ticket reselling, mostly done online, entails purchasing concert or event tickets at a lower price and then reselling them at a higher price to profit.
It may also refer to ticket brokering or touting. For example, you purchase concert tickets in quantity from a legal seller, such as an event organizer, then resell them at a higher price.
How to Make $100 a day reselling tickets on StubHub
StubHub is a well-known reselling website. You can list your tickets for free on the website.
When you sell a ticket, StubHub charges a little more commission than other resale providers.
Despite this, StubHub is a wonderful alternative because it receives a lot of traffic. The following is how to sell concert tickets on StubHub:
Step 1: Find the performance for which you wish to sell tickets.
Step 2: Click the "Sell" button when the event appears in the search results. It will be located near the venue.
Step 3: At this time, you must create a StubHub account. You'll need to answer how many tickets you have and whether you'd ship or email them.
Step 4: After that, decide on a price for the tickets.
Step 5: Finally, you must select a payment method.
Although it may not appear to some, ticket reselling can be beneficial. After all, why would someone pay $1,000 for a previously sold ticket for $700?
On the one hand, if the concert tickets are for a famous artist, they sell out rapidly because fans who need help getting tickets are willing to pay a premium to hear their favorite singer live.
On the other hand, if there is a last-minute demand for an event, consumers rush to get tickets and are willing to pay a higher price to resellers.
51. Start Podcasting
Podcasting is one of the fastest-growing content types, and it's an excellent method to reach an audience who wants to absorb content via audio rather than (or in addition to) video or text.
Launching a podcast, like starting a YouTube channel, does not require a lot of technology. Just get your gear and some of the best podcast-hosting software.
This internet side hustle requires only a microphone and some editing software.
You might start with the laptop and built-in microphone, but investing in a better microphone is an excellent option. In addition, Audacity is a free program for editing audio files.
The topic of your podcast will be determined by your hobbies and what you believe your audience would like to hear. For example, you could conduct interviews, solo presentations, or even write fiction.
Advertisements or sponsorships typically monetize podcasts, although alternative options exist.
Many podcasters, for example, also sell things or courses. Of course, affiliate marketing is another way to make additional money.
52. Start Consulting for Small Business
Many businesses are struggling to stay afloat and avoid bankruptcy. If you know tips to make businesses succeed, you should open a consulting firm where struggling business owners will seek great ideas from you.
You can charge each business depending on the exact service they want from you. However, appear professional to land high-paying clients.
If you have extensive experience in a certain field, you may establish your own consulting firm and help others achieve their goals while making extra money.
You may, for example, work as a business consultant, assisting small firms with marketing, social media, and financing.
Alternatively, you might work as a career counselor, assisting people with their job searches and professional advancement.
When it comes to consulting, the sky is the limit. You can establish your own consulting business and make an excellent hourly rate if you have the abilities and experience people are ready to pay for.
Perhaps you already have some excellent talents or expertise that you can put to use to start making decent money.
Consider your experience from your current career, previous jobs, and even your hobbies.
53. Get Telemarketing Gigs
Anyone willing to work nights or weekends can find a plethora of part-time telemarketing employment.
Even better, some of these positions allow you to work from the comfort of your home, which is ideal if you're seeking work-life balance.
As you are probably aware, telemarketers call potential clients on the phone to persuade them to purchase goods or services.
Sales abilities are advantageous but not required, as most employers equip their employees with a prepared pitch. A thick skin, on the other hand, is required.
Telemarketing jobs can be found on FlexJobs.com and other internet job boards. Telemarketers earn an average of $10.36 per hour.
54. Write Children's Storybooks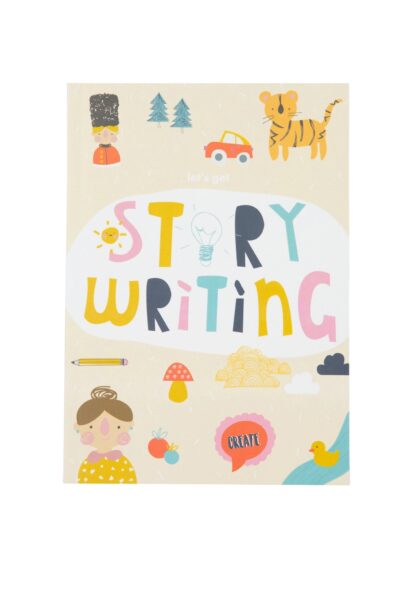 Children love to read storybooks. Even the increasing distractions from the internet do not change their mindset from reading.
If you are creative in writing children's storybooks, proceed to do so. Then, you can sell them in the form of ebooks or hardcopies for profit.
Amazon, Shopify, and other platforms are the best place to sell your creative books.
55. Start a Food Truck.
Buying a food truck demands a large investment, but the food truck industry is rapidly expanding.
The choice of location and cuisine is critical to the success of this side hustle. So, before you begin, conduct extensive research.
Experiment with novel recipes and menu items that aren't widely available.
This might assist you in building a loyal consumer base and increasing your earnings.
During lunchtime, choose high-traffic areas such as parks, bustling street corners, and office buildings to assist you in attracting more clients and increasing sales.
Participate in local festivals, fairs, and other events that allow food trucks.
Promote your food truck on social media and interact with your customers.
To encourage repeat business, you can upload images of your food, keep your fans updated on your location, and give discounts and specials.
56. Create a Sales Funnel using ClickFunnels.
ClickFunnels is a software platform that allows users to create landing pages, sales funnels, and websites to sell products or services online. While it is possible to make money using ClickFunnels, it is not a guarantee of success.
Ultimately, the success of your business will depend on various factors, including your niche, marketing strategy, product or service quality, and ability to execute your plans effectively.
To make money with ClickFunnels, you must create effective sales funnels that convert visitors into paying customers.
This requires a thorough understanding of your target audience, an attractive and persuasive offer, and effective marketing and sales techniques.
You'll also need to continuously test and optimize your funnels to improve their performance and maximize your profits
I'm obsessed with sales funnels as an online marketer and software engineer. However, many people struggle with developing an effective conversion funnel.
It necessitates a high level of technical and marketing expertise. However, Russell Brunson's ClickFunnels, a SaaS company with over 40,000 users, removes all guessing.
You may create a sales funnel and automate your selling using software like this.
57. Edit videos
Editing videos offers much earning potential if you have the right Video editing tools and software to edit your videos quickly.
You can edit company advertising materials or generate content for YouTube channels.
Video editors are in high demand because creators want their work to become viral.
To get started, you don't need to be a professional cameraman; you only need some basic video editing abilities and an eye for detail.
You can make video editing your full-time profession with enough time and effort.
People, for example, demand more videos from their favorite brands. This means that firms require more video makers—Master Adobe Premiere Pro CC to learn how to become one yourself.
58. Sell NFTs
Non-fungible tokens (NFTs) are digital assets that have grown in popularity recently.
Many individuals like you are interested, including business owners, investors, and side hustlers.
NFTs employ blockchain technology to register unique pieces of artwork, music, or other items for online purchase and sale.
Selling NFTs as a side hustle might be a terrific way to generate additional money if you're creative and have something unique to offer.
Simply create your artwork, music, or other things and post them to a marketplace such as OpenSea or Rarible.
Buyers can then pay for your NFTs using cryptocurrencies or digital payments such as PayPal. You will profit from each sale you make.
And, because NFTs can be resold, you may find that they continue to generate revenue over time.
So, if you're searching for a solid side hustle, selling NFTs is something to consider.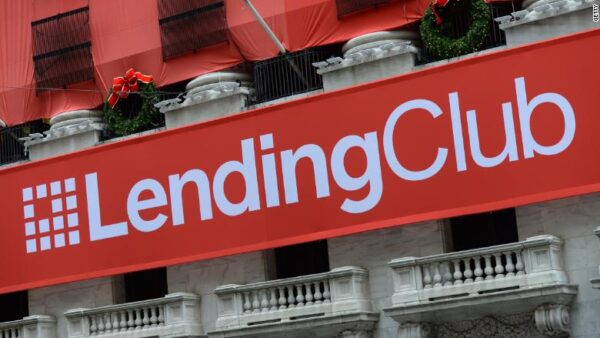 You can invest in LendingClub, a peer-to-peer lending business, as a side hustle and make $100 fast.
If you have some spare income and want to put it to good use, you may utilize this platform to invest in firms from a variety of industries.
Algorithms evaluate risk for you; the more the risk in an investment, the greater the possible gain.
Since then, Google and Lending Club have collaborated to fund loans of up to $600,000 to Google-affiliated resellers, service providers, and consultants.
This type of captive financing is similar to how GM extends credit to car dealers
It's a mutually beneficial investment that can benefit all three parties because Google already knows the borrowers.
Lending Club handles the underwriting, and some of Google's massive cash reserves can be put to good use.
Lending Club can be a good addition to your portfolio, whether you are a novice investor or a seasoned one. But, that's all there is to it when it comes to investing in Lending Club.
60. Sell Products on Tiktok
If you are innovative enough to showcase your skills with Tiktok short videos, you may consider selling on Tiktok.
The platform enables creators to showcase their unique skills and earn from them.
However, your ability to monetize TikTok highly depends on your location.
If you must sell on Tiktok, you should get ready to explain to the people how a particular product works.
Put the product link in your bio, and wait for a positive response from fans.
61. Start Interior Decoration.

Consider doing interior design for customers if you have a creative eye. Use a site like Houzz to publicize your skills and services.
A basic understanding of colors and textiles is advantageous, as is prior experience taking measurements, generating floor plans, and working within a budget.
After gaining expertise, you may want to try starting your own business!
Selling interior decoration materials is another way to gain money.
You can create your own products or sell pre-made items complimenting your decorating services.
You can sell furniture, decor items, lighting fixtures, window treatments, etc.
You can collaborate with home builders and real estate brokers to provide decorating services to their consumers. In addition, you can decorate model homes to offer potential clients your services.
62. Run Instagram or Tiktok ads for other Businesses.
You could offer your services to other firms if you have experience running advertisements for yourself.
You can charge a fee for campaign setup and management. This is especially appealing if you can run effective campaigns because it will attract additional clients who want to participate.
Seek out brands that don't appear to communicate with Gen-Z on social media if you're a marketing wiz.
Offer a freebie to begin and work your way up to $1,000 monthly without devoting too much of your time.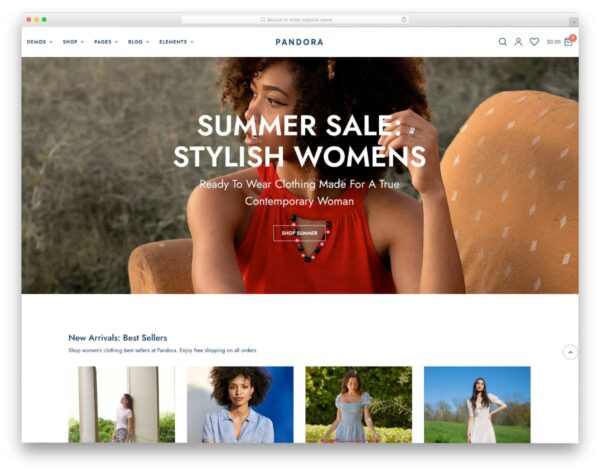 CafePress allows you to sell things with digital designs.
If you're a talented graphic designer, you may produce several designs for various forms, such as shirts, hats, and cups, and get a fee when they sell.
You don't need any design knowledge; you only need a computer with a fast internet connection and the ability to produce basic visuals in graphics software.
CafePress will compensate you for each item sold in your shop.
The more you sell, the greater your profits. Setting up a CafePress store is free, and you can even include connections to your store from other websites or social networking profiles.
So, if you have a creative side and want to make some additional money, selling goods on CafePress could be your ideal side hustle.
64. Manage People's Social Media Accounts
Popular and influential people on social media often have multiple jobs at once.
This means they often need help keeping track of their projects.
You can help them run sites like TikTok, YouTube, Instagram, and Facebook by editing, coming up with new ideas, or answering questions.
Being a social media manager is a legitimate stay-at-home mom job to make money if you are a stay-at-home mom and have lots of time in your hands.
Popular and influential people on social media often have multiple jobs at once. Unfortunately, this means they often need help keeping track of their projects.
You can help by managing platforms like TikTok, YouTube, Instagram, and Facebook.
This could involve editing, coming up with new ideas, answering questions, or reacting to comments.
On average, you can expect to make between $25 and $60 per hour. In the U.S., a full-time social media manager can make up to $70,000 a year.
To start, look at websites like TimeEtc, UpWork, Fiverr, and FlexJobs.
65. Get into Real Estate
If you're interested in real estate and want to start a business like buying houses one day, online real estate could be a good side gig for you.
You can make a lot of money in real estate if you build up contacts and knowledge over time. But you'll probably have to do some work in person, like going to open houses.
It depends greatly on the types of homes you sell and how long you've been in the business.
When they first start, real estate agents usually make between $40,000 and $80,000 per year if they work full-time.
Start by taking the training your state requires to get a real estate license. Then, you'll need to pass the final test to get your license.
You can get in touch with local companies or look online for jobs with larger real estate firms that hire online agents.
66. Become a Nutrition Coach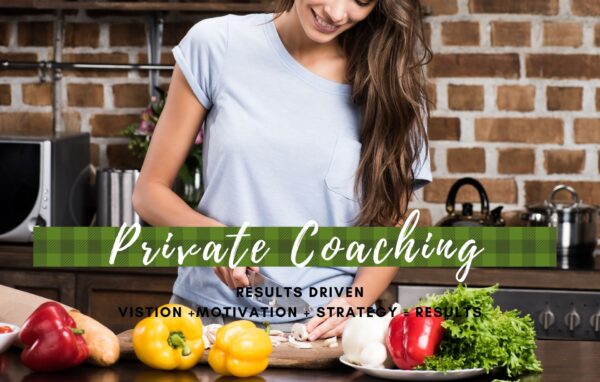 If you have nutrition training, for example, because you are a health coach or nurse, you can help your clients eat well and reach a healthy weight by making custom meal plans and giving them virtual coaching.
Most meal plans cost between $50 and $100, and each session of coaching costs between $60 and $100.
First, get certified as a nutrition guide. You can do this through an online school.
Then, find clients through your website or blog, social media, local clubs, or by networking with professionals like massage therapists, chiropractors, or physical
67. Become a Nanny or Caregiver
It's not unusual for nannies and caregivers to have taught before because they already have the schooling and experience.
This makes it a great choice for teachers who want a side job that pays well and uses their skills.
Your main job will be to care for kids or older people and help them do their daily tasks.
This could mean helping kids eat, bathe, and play or helping older people get dressed, make meals, and run errands.
Most nanny and caregiving jobs require a police check, CPR, and First Aid certification.
If you don't have your certification or are in the process of getting it, you can take lessons online or in person through groups like the American Red Cross. You can also ask at community schools in your area.
Care.com is one of the most popular online places where families can find carers.
Different kinds of childcare jobs are available, like babysitting and caring for older people.
They make looking for jobs in your area easy, and you can set up a website to help you get hired faster.
Another great place to find families who need babysitters is Sittercity. They have jobs like babysitting, pet sitting, and caring for older people. Their service lets you make a profile and look at caring jobs in your area.
Using sites like these can help you build your reputation quickly and get hired by local families.
68. Flip your Stuff for Cash
You could try switching things if you want an easy way to make extra money. Flipping is when you buy something cheap and sell it for more money.
It's a great way to make money from things you already own, and you can use your money to buy more things to sell.
You can start by checking out the best items to resell for profit to maximize your earnings.
You can flip anything and everything. It can be clothes, furniture, or even toys. Try going to yard sales or thrift stores to find things to sell.
When you find something you like, look online to see how much-related things are selling for. Then, go for it if you can sell it for more money.
You can sell your things on websites like Craigslist, Facebook Marketplace, and eBay.
You can also buy and sell things right from your phone with apps like Flipd, OfferUp, and Mercari.
69. Become a Notary
If you don't know the term, a "notary public" is a person who is officially allowed to see important documents being signed and give oaths.
Becoming a notary public is easy and usually doesn't take much training, but you should check your state's rules to be sure.
Once you're a notary public, you can work with companies or people who need their documents to be signed by a notary.
This side job is great for teachers because it's flexible and can be done when convenient for you.
Depending on where you live and how often you work, a notary can make about $1,000 per month.
To get started, you'll need to find a trustworthy company like the National Notary Association to work with. They can help you get started by giving you the necessary tools and training.
Once you are a notary public, start telling companies and people in your area about your services.
70. Customized Cakes
Do you know how to bake well and have room and time to make desserts for other people? If so, you could start a home-based baking business.
Customized cakes, cookies, cupcakes, and party favors are all popular things to sell. If you don't want to deliver your items to specific customers, you can sell them at local farmer's markets.
Cakes and cupcakes that are made to order can cost between $40 and $110. Cookies and cupcakes that are made to order usually cost between $2 and $4 each.
You can start by making a website and social media page to promote your services. Then, use Facebook, Instagram, and Craigslist to find nearby clients.
Try connecting with businesses in your area, such as party planners, event spaces, and places hosting kids' parties.
71. Become a Camp Counselor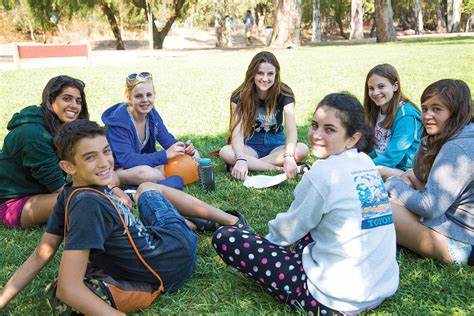 Another great side hustle for a teacher is to work as a camp director since camps usually run during the summer break.
Many people like this job because it's a great way to stay busy, connect with nature, and work with kids.
The most popular camp is in the summer, but you can also work as a camp counselor during winter and spring break.
If you like sleeping in your bed, you could also look into day schools or sports camps where you get to come home daily.
You can usually find jobs as a camp director through your school district, private groups, or online job boards.
72. Start E-Commerce Sales
E-commerce is buying and selling things online, usually on sites like Amazon and Shopify, and you can start an e-commerce business easily to make up to $100 a day.
The best way to make money with e-commerce is to sell items people want that don't cost much.
Your money relies on what you sell and how popular it gets. Some people who work in e-commerce can make as much as a few thousand dollars per week, while others make between $500 and $1,000 per week.
You can start with a Shopify or Amazon account. Then, find goods you think will sell well and research the competition.
Then, please set up your online store to be trustworthy and interesting enough to close sales.
73. Walk Dogs for Profit
If you are a professional pet handler, you can execute this job and earn up to $40 per hour or more. However, there are lots of pet-sitting jobs, and your current location is essential for the success of this job.
Dog walkers look after pets while their owners are at work or away. They take animals on paths, at times, that have already been approved.
You can also give the animal food and drink and get rid of its waste. Dog walkers sometimes play with or hang out with animals when their owners aren't around.
You may sometimes be required to give dogs medicine or drive them to the vet in an emergency.
If you have a lot of fog owners within your area, you can work with them and even make more than $100 a day. You can find your clients using dog walker apps like Wag or Rover.
74. Plan Trips Abroad for Holidaymakers
And can offer a bespoke travel planning service based on your solo travel experiences. It's an excellent business to start while still in college.
You can put up packages for vacationers or business travelers using your travel experience and exceptional organizational skills.
This could entail creating itineraries, investigating transportation choices, recommending places or shows to see, and scheduling everything – for a fee.
A second language is not required to establish a travel-planning firm, although it can be beneficial.
Not only will you be able to reach more customers, but language skills will also assist you in dealing with abroad paperwork and visas and getting ahead without the hassle.
75. Teach Driving Lessons
Driving teachers teach students how to operate and drive vehicles safely. They frequently work with youngsters, although they may teach anyone above the legal driving age.
They may instruct on traffic laws and practical skills such as parallel parking. In addition, some instructors may specialize in teaching pupils how to drive a certain vehicle.
Driving instructors also train students how to drive in adverse weather situations.
76. Become a Personal Shopper
Personal shoppers are those who shop for others, such as the elderly or the homebound.
They are frequently given a set of instructions or products to acquire and a budget.
They could work in any industry that requires shopping, including housewares, apparel, groceries, medicine, technology, and furniture.
Personal shoppers may also provide customers with housework, babysitting, or geriatric care.
77. Sell Life Insurance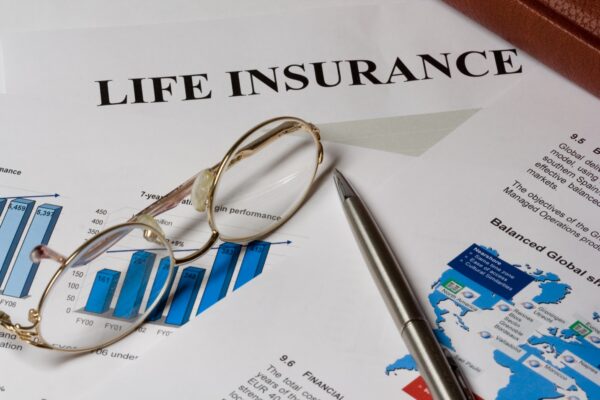 Insurance sales, like retail, customer service, and other occupations with high attrition rates, often do not pay much initially, but it is a profitable side hustle for many reasons.
Unlike the other occupations, however, the longer you work in insurance, the easier and more lucrative it becomes, thanks to recommendations and residuals.
Many people want s to get lit but don't know how much life insurance costs.
The difficult part is sticking around. PayScale says the typical base compensation for entry-level insurance brokers is $35,564 before bonuses, commissions, and profit sharing. You may not advance up the pay scale until mid-career.
Life insurance sales aren't your standard 9-to-5 career. You must be available when your clients and prospects are.
Often, this means you can take the day off and meet with a client in the evening or on the weekend.
Because buying a life insurance policy is often a long-term commitment, the commission for life insurance agents is significantly larger than for other types of insurance.
Agents may earn up to 100% of a life insurance policy's first-year premiums before reducing to more normal rates of roughly 5%.
Because life insurance clients choose annual renewals, continued commissions can provide brokers with a source of passive income.
You must continue to strive to retain contacts and encourage ongoing renewals, but these ongoing commissions can build up to a consistent income.
How To Make $100 A Day Working From Home
Save from Every Little Penny
You can make an extra $100 a day from saving. For example, if you have been spending all your income on things that do not actually matter to you. When you think of saving, you can keep an extra $100 from your previous style of spending money.
Become a Yoga Coach
People love participating in yoga because of the numerous health benefits of such an action.
If you become a yoga coach, you can connect better with people in need of this service and still earn from it.
Also, create a website and use social media to promote your business.
Sell Crafts on Amazon Handmade
Amazon Handmade is a platform that has similar features to Etsy. You can sell your creative crafts on the platform to earn $100 a day.
Teach Music Online
Unlike most online courses, music can enable you to make a fortune per day. If you are good at the art of music, you may consider teaching people music online. Udemy is a platform that allows you to showcase and teach your people your music skills.
WeGoShop is a platform that pays you to make a grocery list for clients. You may consider checking out the platform if you can create a good list.
Unlike most apps, Magic Ears allow you to earn up to $26 per hour from teaching children online. Visit the platform to see how to get started with your teaching career.
Playing Games On Mistplay
Mistplay is a platform that pays you to play games. However, this platform is not made available in every country. So if you cannot find it useful in your country, consider going for another creative way to make $100 a day.
Write Articles for Listverse
Listverse is a platform that pays you to write an article for them. However, your articles must be engaging and interesting before anyone will consider paying for such reports. Once the platform reviews and publishes your article, you can receive your payment.
Test the Website for Money
Respondent is a platform that pays you to examine the website for people. You may consider checking out the unique services rendered on the platform.
SlicethePie is a platform that pays you to review music for upcoming musicians. Another platform you may consider is Genius.
This platform allows you to earn money from listening to and reviewing new music.
Become a Facebook Ads Expert
Many small businesses have realized that Facebook ad experts help to push their ads in front of prospective clients. You can learn the requirement of becoming a Facebook ad expert and earn from your new career.
Quick Ways To Make $100 Fast
Mow Lawns
During the summer season, many people often request mowing services. For example, you can mow lawns and grow your bank.
Organize Homes
Most clients living in big homes usually request the services of home organizers to ensure that each household item makes it to an appropriate spot. So you can focus on organizing people's homes to earn over $100 a day.
Help People Set up their Dating Profiles
In dating platforms like Bumble or Tinder, you will find people in need of a soulmate. But they cannot create an engaging profile to attract a spouse. You can offer this service and create an engaging profile for them.
Start Makeover Gigs
You can style people's hair to earn a profit. However, you have to be creative enough to attract high-paying clients to your business.
Receive Cashback from Shopping
If you are consistently shopping online, you can receive cash back from your daily expenses. Ibotta is a platform that offers you cashback for the items you purchase from online stores.
How To Make $100 Online
Earn from watching videos
If you like watching videos online, you may consider earning from your daily habit. Inboxdollars is a platform that pays people to watch videos online. Sign up with the platform and earn.
Get Paid to stay healthy
You may be paid for doing what you love most if you love participating in regular exercises. HealthyWage is built as an app that pays you to lose weight and stay healthy.
If you practice weight loss regularly, you can always stand a chance to earn from this platform.
Become a Virtual Assistant
As a virtual assistant, you will receive payment for executing a particular task for a client. You can make over $100 per day from this routine.
Develop the needed skills and find a virtual assistant job on online platforms such as Guru, Peopleperhour, and more.
Become a Copywriter
Copywriting is one of the numerous ways of earning $100 a day from your writing skills. Many businesses are willing to pay you to write email copies and sales letters and execute more for time.
You can upskill yourself and get ready for this creative job. You can find copywriting jobs on platforms like Upwork, Guru, People Per Hour, and more.
Set up Ghostwriting Service
Rendering Ghostwriting services will enable you to write books, blog posts, and articles and execute tasks for people. You have to be creative to create this unique writing service.
You can run it as a company or personal business. Find ghostwriting jobs from Fiverr, Guru, and more.
Become an Affiliate Marketer
If you are searching for the best ways to make $100 a day, Affiliate marketing is a great option to consider. You can partner with agencies like Amazon Affiliate Marketing Program, Clickbank, etc.
How To Make $100 Without An Investment
Sell your Ideas
If you have great ideas but cannot bring them to reality, you may consider selling them to companies. You can pitch your ideas to companies like Henkel, Sharp Image, and more to earn from your creativity.
Write an ebook
Another means of earning $100 a day is by writing a creative ebook for sale. Then, after writing, you can publish with Kindle Self Publishing and earn continuously from writing good ebooks.
Sell your Feet Pics
If you have a passion for photography, you may consider converting this passion as a source of income. Platforms like iStock, Alamy, and more are willing to sell your feet pictures to millions of people using their platforms per day.
Hence, you can sell your beautiful feet pictures and still earn from taking such an action.
Sell Arts Online
If you are great at making art, you can easily convert your passion into an income source. Platforms such as Etsy, Amazon, and more help artists sell their creative arts for profit.
Donate Blood for Cash
This option can serve as the painful means of making $100 a day. However, if you are fit for this job, you can donate plasma to the hospital for $50 per donation.
However, you need to speak to your doctor to know if you are fit before considering taking up the responsibilities associated with this.
Become a Digital Product Flipper
You can earn decently from flipping. In fact, people that understand how to flip are making over $100,000 per annum from the market.
This is one of the best side hustles to consider, as you will have enough time to execute your regular job.
Before you can succeed in flipping other people's products, you must clearly understand how things work. Hence, learn from the professionals to get started with your career.
Be a Professional Trainer
If you are talented in training people in any area of sporting activities, you may consider rendering training services for a fee.
Most professional trainers earn more than $100 per day from doing what they love most. Create a website and search for clients to train.
Proofread for Money
Proofreading is a great way to earn $100 per month. But you should be passionate about reading the information before qualifying for the opportunity.
You can find proofreading jobs from freelancing platforms like Fiverr, UpWork, and more.
Create an Online Course
You can convert your profession into a genuine source of income. There are many platforms where you can teach people your expertise and earn from it. Platforms like Coursera, Teachable, and more are great places to start
Act as a Life Coach
At the beginning of your career as a life coach, you may not make up to $100 a day.
But if people get to know you, your business will skyrocket to reach a greater milestone. Acting as a life coach is the easiest way to reach your financial goal of making $100 a day.
Rent your Spare room
If you own a spare room, you can make more than $100 per night by listing it on platforms like Airbnb, Booking, and more. Thousands of customers are willing to accept the offer as it will help them save more money.
Convert your Lawn to a Farm
You can make money by converting your lawns to small farms. On this farm, you can plant fruits and vegetables. Then, when they are mature enough, you can sell them off to local groceries or your neighbors. From this approach, you can earn up to $100 a day.
Best Ways to Make $100 a Day With Your Smartphone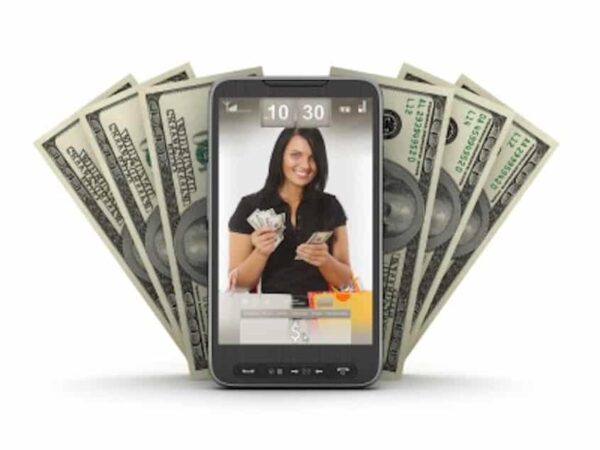 Become a Transcriptionist
If you are skillful in transcribing audio, you may consider working as transcriptions. Professional Transcriptionists earn more than $100 a day.
However, you need to train yourself to become a professional in this field. You can find your clients in People Per Hour, UpWork, and more.
Earn from Swagbucks
Swagbucks is a platform that pays you to survey them. But your earnings highly depend on the volume of tasks you accomplish a day. So you develop the habit of working consistently to earn massively from the platform.
Become a Search Engine Analyst
If you clearly understand how search engine algorithms work, you can earn enough income with this knowledge.
Clients are searching for experts in analyzing search engines to handle several tasks for them. You can fit into this position and earn with your creative skills.
Earn from your Graphics skills
If you are a professional graphics designer, you can earn up to $100 a day if you find the right opportunity. But you know how to give your clients professional services to stand the chance of making more profit. You can find your clients on LinkedIn and freelancing platforms.
How To Make $100 In a Day Selling Items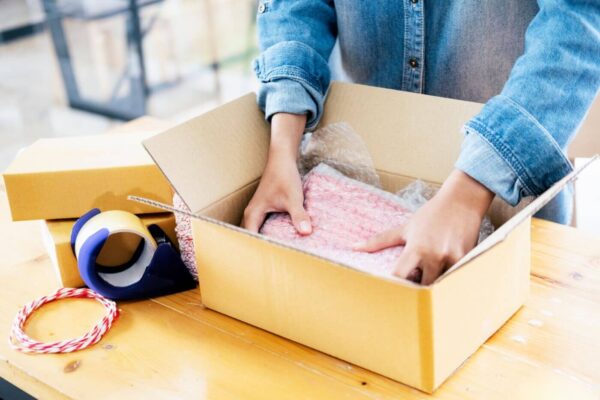 Sell Print-on-demand Products
Printify is a platform allowing you to sell your customers' print-on-demand products. You can ask the client to send you a specific design. Then, go ahead and replicate the unique design of the client's choice. You can make more than $100 a day from this.
Become a DropShipper
Dropshipping is a creative way to earn up to $100 a day. First, you need to create your website and partner with a particular online marketplace.
You don't need to touch the product before it gets delivered to your client. Whenever an order is placed, the manufacturer or wholesaler will directly deliver without disturbing you.
Earn from Decluttr
You can earn from Decluttr by trading your old phone for a profit. If you have friends willing to do the same, then you can build a business around trading phones for cash.
Consider selling on OfferUp
If you are searching for a competitive platform to sell your products, you may consider selling on OfferUp. This unique platform helps people to sell products locally and reach their financial goals within a short period.
Sell on Facebook Marketplace
There are billions of people using Facebook. Finding users who will buy your products will not be challenging as the platform will help sample your products before reputable buyers.
Sell on Craigslist
Selling on Craigslist is another great alternative you should consider. The platform offers a lot of benefits to its users. Hence, you can easily reach your market goals if you are focused on succeeding via this platform. Sell mostly products such as clothes, footwear, and many others.
Consider setting up Garage Sales
You don't necessarily have to sell online to make $100 a day. You can set up yard sales and sell to people within your neighborhood. You can make up to $100 daily from garage sales if you don't have competitors.
Build your Brand on Postmark
If you are a genuine fashion fan, you may consider building your brand on a platform like a postmark. This platform enables you to make more profits by selling clothes and other fashion items.
Become an Instacart Shopper
Instacart is a platform that allows you to work as an independent contractor to deliver supplies to clients. You can use this platform to earn over $100 a day.
What to Consider When Choosing an At-Home Side Hustle
Great side jobs won't just fall into your lap, so you have to be proactive about looking for them and picking the right one for your schedule, skills, and way of life.
When choosing a side job you can do from home, keep the following in mind:
Your plan and when you're free: Think about how much time you spend each day and week on a side job. If you already have a hard day job, choose a side job that gives you more freedom and less work.
Check for Seasonal Side hustles: Find out how the current economy affects the area you're interested in. For example, if real estate prices are going down because of high-interest rates, it might not be the best time to start a side business in real estate.
Also, buying more inventory and new tools is not a good idea if you already have debt.
What are your interests: Think about the things you like to do. Do you want to spend time on the computer, making images, or working with spreadsheets, or do you like to do something with your hands that is more strategic?
Ensure that your side job won't get boring and wear you out, especially if you already have a busy job.
● What skills Do you have:
What are your special skills and knowledge? For example, are you artistic and handy in a certain area, or have you gone to school to learn something that could help others?
Make a list of your skills and think of ways to use them.
Do You Have the Resources and Tools: Consider how many tools you'll need and whether you can afford them.
Also, consider whether your online following is enough for your side business.
For example, can you afford to buy the tools and software you need to do a certain job, and is it worth it? Are you powerful enough online to become an influencer, or will it take too much time and work?
Bottom Line
Consider its growth potential if you want your side hustle to thrive over time. Some of these positions offer no room for advancement. Others, such as starting a blog, offers enormous development potential.
This is a very personal decision regarding where you want your side hustle to go. Some people may simply desire some extra cash for Christmas. Others may wish to try to turn their side hustle into full-time employment.
There is no right or wrong answer here, but you should consider the long-term potential when you begin. The desire to make money and live comfortably is the primary goal of everyone. So if you want to succeed, you must be willing to face competition and see how you can survive in the future
Frequently Asked Questions
Q: Can you make $100 a day as a teenager?
Teenagers can earn $100 each day in various ways by working around school and other obligations. You may earn $100 in less than four hours if you reside in a state with a high minimum wage. If not, working as a freelancer will most likely be easier.
Q: How to make 100 a day as a kid?
Children have fewer opportunities to earn $50 each day, but it is still doable. In 2020, a nine-year-old YouTuber may earn $30 million. To earn $100 per day as a child, you must establish a business offering a service or product.
Q: $100 a day is how much per hour?
To earn $100 per day while working full-time eight-hour days, you'd need to earn $6.25 every hour. This is less than the $7.25 federal minimum wage. You'd need $12.50 per hour to make $100 daily doing a four-hour shift. These values do not include taxes.
Q: Can I learn skills with a Side hustle?
A side hustle might help you gain transferable skills. You can, for example, learn customer service, deadline management, and leadership. You can also learn technical skills to help you transfer into a new career.
This is why including a side hustle on your resume can be advantageous. It becomes an additional source of verification of the talents a recruiter seeks.
Q: How to make $100 right now?
Right now, the simplest method to get $50 is to sell some of your items on Facebook Marketplace or Craiglist. Price your things lower than other merchants for the best results. You could work a few extra hours if you already have a job.
Q: How do you make 100 dollars a week?
You would need to earn $7.14 per day to make $100 a week. This could be as simple as eliminating that costly espresso from your morning routine or making lunch instead of going out. You could also put in some extra hours at your regular job or side hustle.