Last updated May. 8, 2023 by Favour Chinaza
How to Make Money Really Fast (in Different Ways)
There are several different ways to make money fast. For example, you can start a side hustle or find an easy way to make money online.
We will talk about some of the most popular methods for making quick cash and how they work!
Many Americans are still unsure when the market will recover. Many people are feeling the pressure as the Federal Reserve raises interest rates, inflation rises, and the cost of living rises.
On many occasions, people wonder how to make quick money in one day. While these tactics will not help you buy a home on Park Place, they will help you stay afloat.
Good Read: How To Make Money Work For You
How to Make Money as a Teen
If you are a teenager, there are multiple ways you can start making money right away. They include:
1. Babysitting
When you talk to adults, many will say that babysitting was their first job when they were teenagers. It's usually best to start watching for family and friends before moving on to strangers.
Babysitting is a great way to make extra money and learn skills that will help you if you ever want to work with children or just have your own kids.
Besides, you don't have to be 18 to start making money with babysitting jobs. There are many babysitting jobs for 13-year-olds to make money really fast.
When people go on vacation or need to leave their homes empty for another reason, they sometimes hire someone they trust to stay there while they're gone.
If someone is at home, they don't have to think about a break-in, a burst pipe, or anything else that wouldn't be fixed for days.
You might also be asked to bring in the mail, water plants, or do other small jobs when house-sitting.
2. Mowing Lawns and Shoveling Snow
Lawn mowing is a popular summer job. Because the grass grows throughout summer, it's easy to find repeat clients who want you to work as frequently as once a week.
And if you have some spare time, you can simply scale—mow one or two lawns for extra cash or attract clients from all across the area to make as much money as possible.
Many people are willing to pay someone else to shovel their snow. However, it demands a lot of strength and can be taxing on muscles.
You can make money shoveling snow. Shoveling snow is fine for youngsters but not for older individuals, persons with injuries, or people who simply don't like being outside in the cold.
You have the option of charging by the hour or by the driveway.
3. Pet Sitting or Walking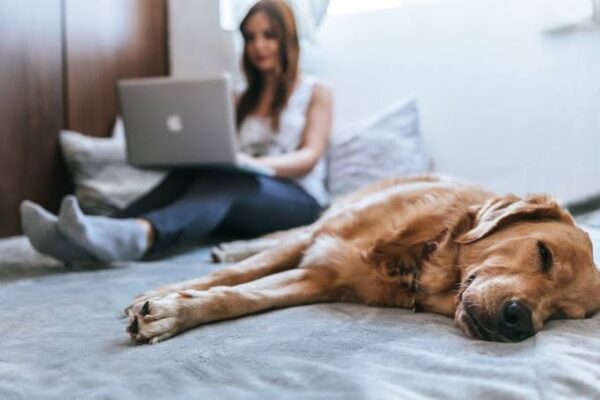 Do you enjoy working out and dogs? Then, getting hired to walk dogs can help you stay in shape, spend more time with adorable puppies, and earn additional money!
Look into applications like Rover or Wag!, which connect pet owners with people like you and compensate you for your time.
You can walk the dog around the block for regular exercise or board and care for the dog while its owners are away – a no-brainer if you love dogs. Rates often vary from $15 to 18 per hour.
You can also provide your pet-sitting services to individual clients, which can be more profitable than using apps.
By starting your own dog-walking or pet-sitting business, you may work more consistently and set your own hours, resulting in more constant revenue.
You may help spread the word by advertising your service on Craigslist or Facebook; you may also wish to check community boards at your local pet store or vet's office.
4. Clean Houses and Garages
Cleaning houses, garages, etc., for people in your neighborhood! These are just a few simple ideas for starting to make money as a teenager.
If you don't want to do these things, you can start designing things for people online at Fiverr or start writing for money if you are good at writing.
Cleaning houses and garages can be a great way for a teenager to earn money. But first, decide how much you want to charge for your services.
Then, you can research the going rate for house cleaning services in your area and set your prices accordingly.
Ensure you have all the necessary cleaning supplies, such as cleaning solutions, brooms, mops, rags, and sponges. If your clients are happy with your services, ask them to refer you to their friends and family. Word-of-mouth referrals can be a great way to build your business.
5. Deliver Food, Groceries, or Take Out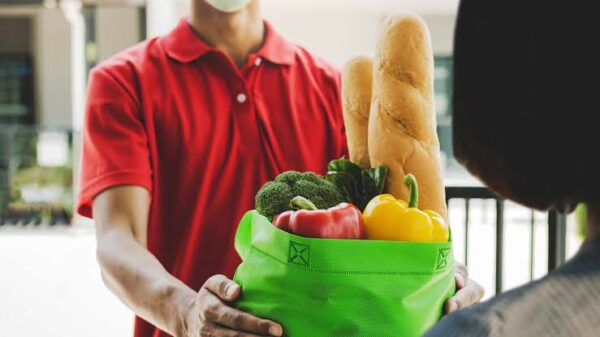 Delivering groceries with Instacart is a terrific way to make quick money while setting your hours and working as much (or as little) as you like. There are a lot of food delivery services to work for to earn money fast.
Simply sign up as a Shopper or delivery man, wait for approval, and begin working. You'll need a car, a license, the capacity to lift 50 pounds, and a regular smartphone or similar device access.
You go to the grocery shop, deliver the order to the consumer, and be paid the same day.
UberEats, PostMates, and DoorDash all provide excellent flexibility and income – you may make as many deliveries as you like. In addition, you can start working immediately after signing up and being approved.
Simply log onto the app, select "active," and wait for the orders to come in. Tips can quickly pile up if you work on busy evenings like Friday or Saturday.
How to Make Money Investing
If you are a little older and have more disposable income, there is another way to make money fast.
It can be investing in stocks or using exchanges like Coinbase to purchase currency such as Bitcoin or Ethereum.
Once you get your foot in the door with cryptocurrency, profits may not take long to roll in! However, if you are uncomfortable investing and making money with cryptocurrency, you can invest in other options, such as index funds or ETFs.
1. High-yield Savings Accounts
A high-yield online savings account, which might be great for increasing your emergency fund, is another way to make passive income (although at a lesser level than equities and bonds).
Savings account interest is applied to your balance.
High-yield accounts are federally insured savings accounts that pay substantially greater interest rates than the national average.
The APY of these high-yield accounts may vary significantly, and tiny variances add up to real income over time, so it pays to browse around for where you deposit your funds.
2. Crypto Staking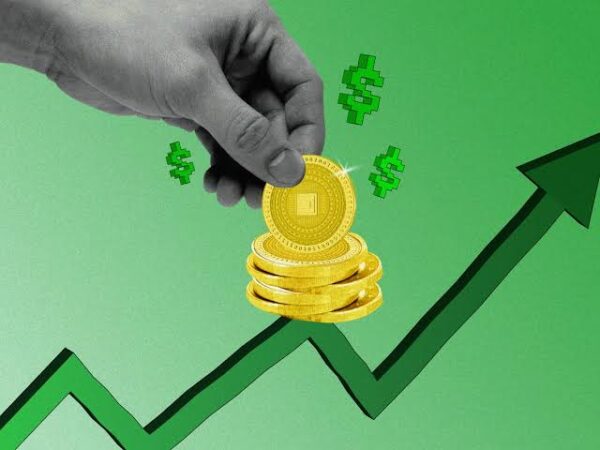 Crypto staking is a method of increasing cryptocurrency holdings by utilizing them to verify activities on an underlying blockchain network.
You may be awarded with more coins if you stake a cryptocurrency.
Most people think of staking as delegating their money to someone who keeps track of transactions on the network on which it runs.
To protect against fraudulent transmissions, those verifiers must stake some tokens.
Giving the voting power of your tokens to a credible verifier allows you to partake in the rewards they receive for doing their job correctly.
However, there is a risk: If the verifier with whom you are working is fined, you may be as well.
Furthermore, staking may require you to commit your holdings for a defined amount of time, which means you cannot sell or trade them.
Several cryptocurrency sites provide staking programs, albeit these agreements have recently come under regulatory investigation in the United States.
It is vital to remember that staking is not available on many cryptocurrencies, most notably Bitcoin.
3. Bonds and Bond Index Funds
Rather than purchasing stock in a firm, bonds allow investors to lend money to enterprises and federal, state, and municipal governments and net interest income.
Bonds are considered a safer investment than stocks, although they often yield a lesser rate of return.
Experts recommend investing a portion of your portfolio in bonds due to their lower volatility and relative safety compared to stocks, with a bigger ratio of bonds in your portfolio as you get closer to your investing goal (such as retirement).
4. Rental Properties
Another strategy to generate passive income is to buy rental properties.
Long-term rentals can be a reliable source of cash if they are located in a healthy rental market.
Still, they also come with long-term stressors such as property maintenance, multiple mortgages, property tax payments, and other fees.
Alternatively, you might concentrate on short-term rentals through a company like Airbnb, which relies on a consistent flow of guests to your area.
Start small: rent out a room in your house to fund your rental property business.
5. REITs (Real Estate Investment Trusts)
REITs may be the answer if you want to generate passive income from real estate without the hassle and expense (not to mention the large down payment) of buying and maintaining properties yourself.
REITs, like mutual funds, own commercial real estate such as office buildings, retail spaces, apartments, and hotels.
REITs often provide substantial yields, although their complexity and availability vary. Some are traded on stock markets, while others are not.
6. Dividend Stocks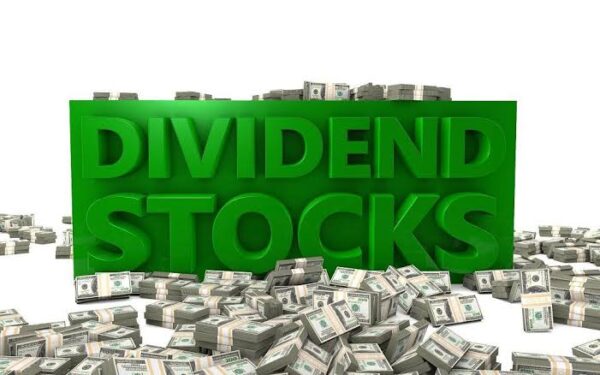 Investing in dividend stocks, which distribute a portion of the company's earnings to investors on a regular basis, such as quarterly, is one approach to generate an income stream.
The greatest ones expand their dividend over time, assisting in future revenue growth.
Dividend equities are less volatile than growth stocks and contribute to portfolio diversification. Investors can also reinvest dividends.
How to Make Money in the Stock Market
If you want to take your money-making skills one step further, the stock market may be exactly what you're looking for.
First, you should learn as much as possible about how it works and what affects stock prices.
This will help ensure that if everything goes well, this investment can pay off your entire retirement expenses depending on the size of your investment capital and the selected stocks.
Also, look for good micro-investment apps for stock beginners, as this will help you invest a little while learning the ropes of stock investment.
Once you understand how the stock market works, it's time to start looking for undervalued stocks.
This means they may be good investments because people have not yet caught on to their potential.
To find these stocks, there are a few resources that you can use, which include: financial newspapers, magazines, and consulting financial advisors.
How to Make Money Online and Work from Home
Finally, there are many different ways to make quick cash by working from home. This can include:
1. Taking Online Surveys
You should consider taking online surveys if you're looking to increase your income in any way possible.
You can supplement your income with little effort by just answering questions on some best-paying survey sites.
While we should keep in mind that they don't pay much upfront, every little bit helps.
SurveyJunkie is a pioneer in survey sites; the more surveys you complete, the more points you earn, which eventually adds up to your total reward.
You can withdraw money in the form of gift cards for merchants such as Amazon, iTunes, and Target, or you can receive cash directly into your PayPal account.
You may also view movies, participate in user testing for new websites or apps, or share your browser history with platforms like Swagbucks or InboxDollars, which use a points-based system similar to SurveyJunkie.
Consistency is essential when it comes to survey-taking – the more you do, the more points you'll earn, and the greater your cash-out will be.
2. Complete Microtasks through Sites Like Amazon Mechanical Turk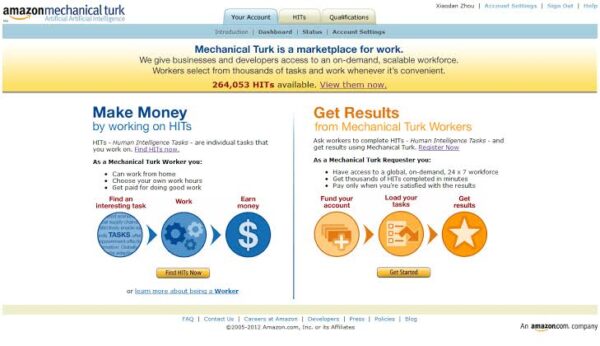 You can earn money on MTurk by completing jobs and submitting them for approval. You are given instructions, the time required to accomplish the work and the amount of money you will earn.
Your work will be assessed when you have completed and submitted the HIT. You will be approved for payment if it is accepted.
People in need of assistance have placed numerous jobs on the website. There are hundreds of projects to select from!
A Turker is capable of completing up to 5,000 HITs in a single day. The more HITs you complete, the more money you can earn.
However, much like any other employment, there are some excellent days and some poor days. There are ways to increase your earnings on MTurk, and I'll give you some pointers later.
When searching for open jobs, you'll come across three basic categories of tasks:
Surveys: If you enjoy answering questionnaires and providing feedback, you may earn money on MTurk by completing simple surveys. There is a large range of themes to pick from, and they are simple and quick to finish. You can also narrow down the types of surveys you wish to participate in.
Search engine descriptions: For these tasks, you must conduct a Google search for a specified term or phrase and then send a sample of the results to the requester. Super easy and quick!
Transcription services: Can you type quickly? If this is the case, you can make quick money on MTurk by performing brief transcribing projects. Simply play a brief audio file and convert the material to text.
You will not become wealthy or earn $50,000 a year working on MTurk. However, if you put in the time and effort, you may supplement your income from a regular job.
This additional cash can help you pay off debt faster, save more for retirement, and achieve your other financial objectives.
3. Becoming a Virtual Assistant
Working as a virtual assistant might be a terrific way to supplement your income from a distance. Learning how to become a successful virtual assistant and make money is easy.
Suppose you're not familiar with the profession. In that case, a virtual assistant assists their employers with administrative activities such as calendar and schedule management, document and file management, trip bookings, etc.
The position involves a computer and a working place – you may accept calls from home or work at a coffee shop or co-working space.
Virtual assistant work offers numerous alternatives, whether you wish to work part-time or transition into a full-time position.
Virtual assistants are essential for many different firms, and owing to the diverse nature of the work, it's an excellent chance for people from all walks of life.
If you're interested, you can seek jobs on websites like Indeed or LinkedIn, where you can send your résumé and apply. You can also work part-time, making this a wonderful side job to supplement your income.
4. Starting Your Own Blog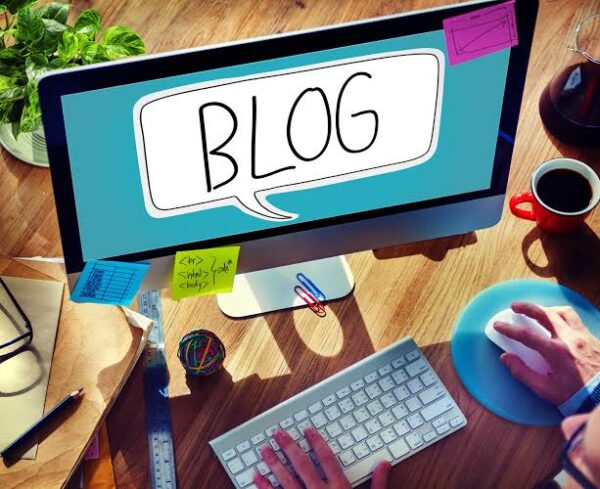 Making money through blogging sounds like a pipe dream, but it can be really fast if you are dedicated.
Not only do you get to work independently and bypass the 9-to-5, but you can also blog about whatever you choose from anywhere in the world.
While it takes time and effort, even beginners can do it with the appropriate method.
Of course, you'll need to start a blog. Following that, you'll need to expand your audience.
This complete book will coach you through specific steps on how to start a blog, create your following, and grow your blog, whether you want a side hustle or a job.
Then you'll discover how to use powerful technologies to convert your website traffic into cash.
According to the finance blog Millennial Money, bloggers can earn up to $100,000 per year after just two years of growing traffic and followers. Blogging is one of the highest-paying online jobs. Also, bloggers can earn $500-$2,000 monthly in their first year.
You can make money blogging even if you are not a professional writer.
It is feasible to generate cash from your blog using multiple techniques. Many of the same tactics are used by successful bloggers to make money.
How to Make Money and Quit Your Job
1. Start Freelancing
Starting a freelance business is one of the simplest ways to gain money after quitting.
Freelancing is a terrific way to generate money if you have a skill that you can provide to clients.
You can work as a graphic designer, web developer, writer, voiceover artist, digital marketer, or almost any other profession.
Other websites where you can locate freelance employment include Fiverr, Upwork, and Freelancer.com.
You can begin applying for jobs that interest you once you have created your profile.
To maximize your chances of being recruited, you'll need to establish an appealing and professional profile, but once you get started, you can start making money rapidly.
You can bid on the job and accept full payment at the end or negotiate an hourly rate if the work continues.
But keep in mind that if you want to make a profession out of freelancing, you must provide high-quality work to your clients.
Only the greatest freelancers will be able to prosper and make decent money in the freelancing market.
2. Start a YouTube Channel
Starting a YouTube channel is another wonderful option to make money after quitting your job.
If you enjoy making films and want to share your knowledge with the rest of the world, this is an excellent alternative. When you start a YouTube channel, you can make videos about any topic you're interested in.
Once you've amassed a sizable audience, you can begin earning money through advertising, affiliate marketing, or product sales.
If you're unsure where to begin, numerous resources are available to assist you.
After you've established your YouTube channel, you should begin promoting it via social networking, search engine optimization, or paid advertising.
Although it may take some time and work initially, YouTube may be a lucrative way to earn money.
You could even make a full-time income from it if you're willing to continue with it and build up a large enough audience.
3. Start a Food Business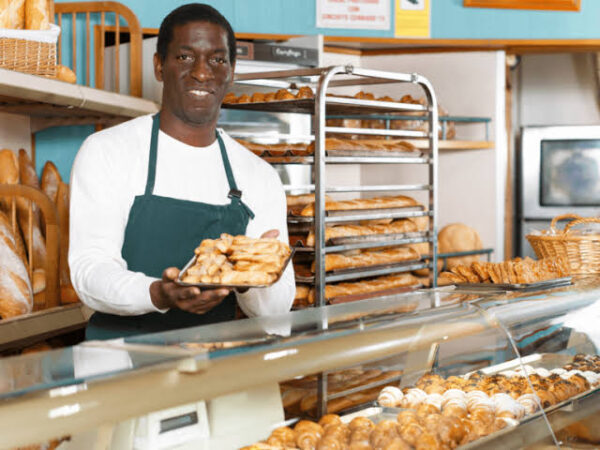 Starting a food business might be a terrific way to make money and quit your work if you enjoy cooking and want to share your creations with the world.
When you establish a food business, you can sell whatever type of food you are enthusiastic about. You can hire a commercial kitchen, purchase a food truck, or start a catering business.
It does not even have to be tangible; you may start an online food business instead.
You may sell food online using a variety of applications and websites. For example, you can generate cash from advertising, affiliate marketing, or product sales if you have a large audience.
If your heart is in the kitchen and you enjoy creating new dishes, starting a food business could be an excellent way to supplement your income.
4. Sell Online Courses
Starting an online course is another wonderful way to make money after quitting work.
This is an excellent option if you have expertise in a specific subject and want to share your knowledge with the rest of the world. When you establish an online course, you can teach about any topic you're interested in.
Once you've amassed a sizable audience, you can begin earning money through advertising, affiliate marketing, or product sales.
If you're unsure where to begin, numerous resources are available to assist you.
After you've developed your online course, you'll need to promote it via social media, search engine optimization, or paid advertising.
Starting an online course might be a terrific method to make money if you have expertise in a specific field and want to share your knowledge with the world.
If you make enough money from one of these methods, quitting your job and working for yourself may be possible! Instead, work online as an entrepreneur or start a side hustle.
Your next step is up to you. What will you do? If you are able to make enough cash monthly that equals or surpasses your day job, why not retire?
But the challenge is working full time, and being on a side hustle is difficult.
How to be Successful in Making Enough Money to Quit Your Job
If you want to make enough money to quit your job, you may have to do the following:
Work hard and be consistent
If you choose the route of starting a blog, it may take some time. But this will take years of consistency until the blog starts generating enough income for you or your family.
You have to put in many hours writing content and promoting your site. Otherwise, no one will see it.
You can also start an offline business, like buying and selling real estate. However, to make enough money that will be enough to quit your job, you will need to put in the hard work.
How to Make Money and Retire Early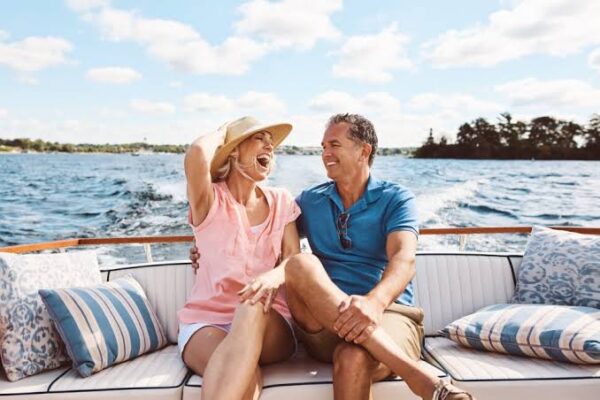 You can also make a lot of money by working up to retirement age and stopping.
If you invest in the stock market, it's possible that your portfolio may have enough income for you or your partner to live off of without needing another job!
Some people claim they are able to do this early on in life because they start investing at a very young age. But not everyone is that fortunate. But it is still possible to retire early with the right plan.
Retiring early means you may have less time with your family or friends. And there are different ways to retire early and gain financial freedom.
You can always travel in retirement, but it will be a different life than what you are used to if this is when you choose to stop working.
You can do whatever makes the most sense for your situation and goals! The choice is up to you.
Save
Most fire savers set aside between 25% and 50% of their monthly income.
To save this amount of money, you may need to identify necessary expenditures and make certain lifestyle changes.
So you might want to try these money-saving tips and check out the best money-saving apps to help you.
You must also pick where to invest your savings. The majority of fire savers will invest in a tax-efficient product such as stocks and shares ISA.
Invest
Inflation will destroy your funds if you leave them in a low-performing savings account. So instead, invest it to give your money the best chance of expanding.
Most fire savers put their money into low-cost tracker funds that replicate the stock market's performance.
To protect your investment earnings from the taxman, you should use a stocks and shares ISA.
Spend Your Money Wisely.
Before purchasing anything, consider your options carefully. Many firefighters forgo purchasing luxury products in order to conserve money in whatever manner they can.
That could mean giving up a takeaway coffee and avoiding Pret sandwiches.
You may use the money you save to pay your mortgage faster or invest more.
Why not try out these money-saving tips?
Have a Backup Plan in Case Things don't Go as Planned.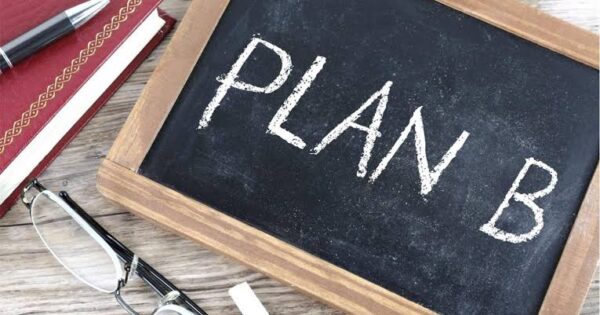 It's a poor idea to rely too heavily on one source of income in retirement.
Many Fire savers discovered this in 2020 when financial markets plummeted in response to the pandemic.
That is why you should have alternate streams of income to fund your lifestyle during market upheaval or when bills begin to skyrocket, as they did in the past year.
You should have a backup plan in case things don't go as planned.
If you haven't retired yet, you may want to be flexible about your retirement age; wait for the markets to recover before withdrawing from your pot.
But what if the markets begin to plummet after you've already retired?
Stash Some Emergency Funds
If you need cash quickly, your first port of call should be extra savings rather than cashing out any investments.
You should also know the best and worst places to keep an emergency fund to avoid throwing it into the wrong place.
Emergency funds are intended to provide income worth three to six months of living expenses when money is needed quickly.
If you don't have enough savings and need to sell some of your investments, you run the danger of losing money. An emergency reserve may allow your investments to recover.
More Way To Make Money Fast
How to make Money Dropshipping
Finally, there is a way to make money online that requires little or no start-up costs. That is dropshipping. You can make money with dropshipping really fast if you are dedicated.
You can create an E-commerce website and sell items through it such as clothing, makeup, shoes, etc.
You Could also do Wholesale Dropshipping
With wholes dropshipping, you can find suppliers who want you to promote their products on your site!
This means that when a customer orders any of their products on your website, they will package the product and ship it directly to the customer.
This is great for beginners because you can get started with little or no start-up costs. You don't have to buy inventory until you are ready to begin serious business.
To make money dropshipping, there are a few things that you need:
– A website where customers place orders through your site
– Products from suppliers which the customer will purchase
How To Make Money Fast Flipping Cheap Finds
There are lots of best items to flip for profit. You can find such cheap consumer products at garage sales, flea markets, eBay, Facebook Marketplace, and Craigslist and resell them for a profit.
While this requires some effort, it can be highly profitable if you have experience with musical instruments, baseball cards, electronics, or antique objects.
Begin by looking for hidden treasures from online sellers, local thrift stores, and yard sales.
Perhaps you'll come upon a perfect vintage synthesizer or a Michael Jordan rookie card for next to nothing! Then, the profit is yours if you flip it.
Big box retailers can also provide fantastic deals in their clearance sections that are worth buying and selling on Amazon through their FBA (Fulfillment by Amazon) service.
This tool allows you to assist businesses in sourcing products for fulfillment while providing sellers with incentives to work with Amazon, such as free shipping, returns, and product storage.
Helping businesses with their Amazon dropship efforts by finding merchandise might be a terrific strategy to increase your earnings.
How to Make Money Living in a Van
Living in an RV can be a great idea if you want to maximize your time and money. This way, the cost of living is not as high as renting or buying a house.
And if you need more space for people who visit you, like family members or friends, a big RV can take every visitor or family member. You can find places to rent cheap RV Rentals near you.
The advantage of living in a van is that it saves you the money you would have otherwise thrown or given away rent to a house owner.
The most important thing is not whether you are living in a van or not but whether you have the right skills or product people are looking for.
If you have enough money, you can buy an extra RV and rent it out to others, and before you say jack, you are already more money than those living in glass houses.
How to Make Money and Be Happy
There is a lot of information on what you need to do to be happy.
Some people say that money will not make you happy, and others say it's the only thing that makes them happy.
It can depend on your current situation and whether or how much money affects your happiness.
If we look at Maslow, one would say that until your basic needs are met, you will not be able to focus on anything else.
Once you have a roof over your head, food in your stomach, and clothes on your back, you can start worrying about things like money.
Others may say that having more money than necessary for survival does not make them happy because it leads them to more sin or worldliness.
The issue is that we all have our opinion. But the goal is to learn how to be happy even without money because if you don't and eventually make enough money, there are chances you won't be happy, even in plenty or financial surplus.
How to Make Money Reselling Products
If you want to make more money than your current job is paying, reselling products can be a great idea.
This will allow you to earn some extra cash and learn about new and interesting things people want or need.
The first thing you should do if interested in selling things you no longer need at home is to resell.
Then take a step further by checking for cheap used or new items in the neighborhood or online and reselling the same items either through online apps or in person.
This way, you make money and recycle products that would otherwise be thrown away.
How to Make Money Reselling Electronics
As mentioned above, reselling items is a great way to earn some extra cash on the side.
This can even include things like used or refurbished electronic devices, which many people don't know how to repair or recycle properly.
How to Make Money Renting Homes
If you are looking for a way to make money quickly, then renting out your extra space can be the answer.
This is great for those who own homes with extra rooms or even an empty garage they no longer use.
But it's also possible for renters, like students living off campus, to find something nearby that will still allow them to go to school living comfortably outside of school.
The best way to find renters is through online classifieds or social media platforms, which can be a great way to get your ad in front of the right people.
And if you're feeling extra motivated, screening potential tenants before they move in is possible.
This will help ensure you are making money and taking the right precautions.
How to Make Money to Start a Business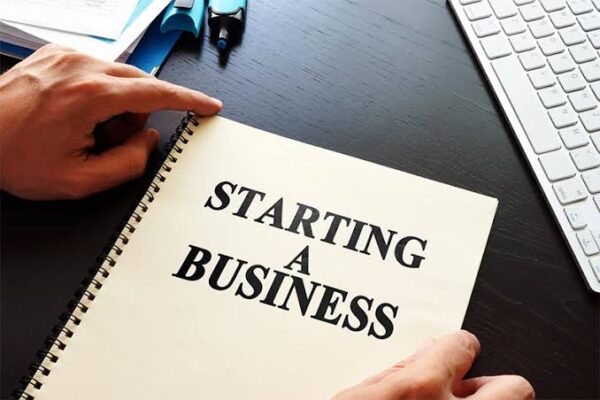 One of the best ways to make money is by starting your own business. This will allow you to have more control over your life, set your own hours, and even work from home.
While having an idea for a business is great, it's important to remember that it's not enough. You'll need to do some hard work and get yourself dirty.
However, you can not even start a business if you do not have the capital to start the company in the first place. For many people, this is their biggest barrier.
To get money to start a business, you have a few options: either find a way to make money yourself to start the business or borrow from lenders.
The first option is the best because you'll be able to keep all your money and not owe anything, but it isn't always possible.
Using lenders to get the capital necessary for starting a business is also an option.
But ensure you can pay them back as soon as possible so they don't take over your business or personal life.
Get Business Partners
The other option may be for you to get partners to join you. This can be great because they will help you get the money while also bringing other skills and assets to the table.
No matter what, it's important to remember that starting a business is not easy.
But if you're willing to put in the hard work, it can be one of the best decisions you will ever make.
How to Make Money as a Banker
When you think of a banker, the image that comes to mind may not be what it used to be.
But today's bankers are smarter and more responsible than ever, making great money for doing their jobs well.
The first step in becoming a banker is getting an education about business management or finance, if possible.
With the right education and certification, you can begin to sell financial products to people and conduct consulting services.
People are looking for financial experts to help them with money management and investment planning.
The best part about being a banker is that you can often work from home and make your own hours.
This gives you more flexibility to do the things that are important to you while still making a great income.
Being a banker may not be the easiest job in the world, but it's definitely one of the most lucrative.
How to Make Money Without Investing
You can make money without investing your own money
So you want to make a lot of money really fast but don't have the capital to invest. So some investors are looking for people with ideas to invest in their business ideas.
These are angel investors. To make money without capital investment, you certainly will have certain qualities or resources you want to leverage.
For example, you can make money by selling your ideas to someone else. You can also make money by becoming an advisor, promoter, and business consultant.
The first option is the best because you'll be able to keep all your money and not owe anything, but it isn't always easy, but possible.
Other ways to Make Money without Investing Include
Open a Bank Account.
Did you know starting a new bank account or credit card can earn you extra cash?
Even though there are rules and restrictions, signing up with a new bank and starting an account can give you a little extra cash.
At the time this was written, you could start a new checking account with Chase Bank Total and get a $200 bonus for setting up direct deposit without having to make a minimum deposit.
If you are considering whether to open a checking or savings account, you can learn about checking vs. savings account and their differences.
If you have some money saved up, you might want to open a Discover online savings accoun==========. Unfortunately, the price to get in is pretty high, with a minimum deposit of $15,000.
But Discover will pay you between $150 and $200 just for opening the account, and you don't have to use direct payment.
This can be a good choice if you already have savings in an account and want to get paid just for moving them to a new bank.
Credit card sign-up bonuses can help you get money right away, but they often don't kick in until you spend a certain amount, which can hurt you more than help if you're trying to save.
Donate Plasma
Donating your plasma can help save a life while also earning you money – it's a win-win situation in either case. Plasma accounts for approximately 55% of our blood and is critical to our general health.
Plasma donation centers are established nationwide and collect plasma for needy persons. If you qualify, you can donate every four weeks and be rewarded for it.
To be eligible, you must be over 18, weigh more than 110 pounds, pass a medical screening, and test negative for transmissible viruses. To donate, you must first pass two health examinations.
When you come to the facility, the process should take around an hour – it's similar to blood drawn.
The contribution center will pay you once you've done it. While salaries vary widely, the majority of donors earn between $250 and $1,000 each month.
Help People Move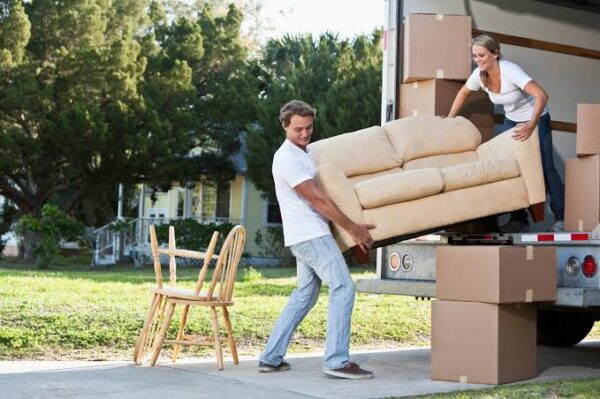 There's no getting around it: moving is difficult. It's a serious task at best and a complete nightmare at worst!
While many try to enlist friends' help, moving to a complete house with only two or three people can be difficult.
Making money as a mover might be a terrific way to supplement your income if you're physically capable and motivated.
Check your local classifieds or job posting boards to see if any companies are recruiting movers – it's usually an all-day commitment, but it can be rewarding work that pays well.
If you want to work alone, you can advertise your skills as a freelance mover for hire online or on community corkboards – a couch-lifting mercenary eager to assist people settling into their new homes!
You can agree to help individuals move for a charge; this can be very profitable if you have a huge truck that can carry cargo.
If you're well-prepared, the transfer should take no longer than five or six hours, giving you plenty of freedom and a terrific chance to earn extra money.
Rent your Home
If you have additional space or a modest guest house, you can simply earn passive money by renting your property to out-of-town guests.
Airbnb has transformed the hotel sector by allowing ordinary homeowners to lease their space – a game changer for individuals who live in tourist towns.
Create an account with AirBNB to list your property for rent. You can then market your property, describe the features, highlight surrounding local attractions, and exhibit your great space with beautiful images.
Even if you don't have a lot of additional space or a spare casita, you can think about renting out your space during spells when you're not in town.
This is especially true around the holidays, when you may leave your house to visit friends or relatives in another location.
When renting a space, it is critical to maintain it. You may cover odd jobs by using websites such as TaskRabbit. Property rental is a quick and easy way to create passive income.
Ways of Making Fast Money You Should Avoid
When you need money quickly, borrowing from shady lenders or earning money illegally can be tempting.
But, more often than not, this leads to people being in an even worse condition than they were in before.
Here are a few strategies to avoid if you want to make quick money:
Participating in illegal activities: Engaging in illegal activities such as drug trafficking, theft, or fraud might provide a quick payoff, but the potential consequences (including fines and imprisonment) far outweigh any temporary financial gain.
Why resort to illegal activities when there are many acceptable alternatives for quick money? No matter how simple it appears, the penalties and hazards are not worth the money.
Pyramid schemes or Ponzi schemes: These scams involve promising high returns for minimal effort or investment but rely on new recruits to provide the necessary funds for payouts.
Inevitably, the scheme collapses, and the majority of participants lose their money.
Payday Loans: Payday loans are short-term, unsecured loans that provide you with immediate cash. However, the interest rate on these loans might reach 400% APR!
No matter how urgent your need for cash is, avoid borrowing at exorbitant interest rates, or you may become trapped in an unpredictable debt cycle.
Credit Card Cash Advance: Some credit cards include cash advances, which allow you to withdraw money from an ATM using your credit card. However, these come with hefty fees and excessive interest rates.
Overall, borrowing money is not a long-term solution for quick cash. Instead, concentrate on making money with the talents and resources you already have.
Can I Truly Make Money Fast and In Different Ways?
Yes, you can. There are so many ways to earn additional money that it's difficult to keep track of them all, but it's vital to remember that you can do more than one at the same time.
Within the same week, you may, for example, sell unwanted goods in your home, donate plasma, and pick up odd jobs on Fiverr. You could even accomplish all of that while watching someone else's dog and starting an Etsy store to sell homemade items.
None of these will help you become wealthy in the long run. Instead, they can assist you in swiftly earning money to buy groceries, pay bills, or cover unexpected expenses.
The good news is that most of these suggestions are simple to implement right away. But, unfortunately, the longer you wait to generate money in your spare time, the more difficult it will be to work.
In conclusion, irrespective of the ways of making money you opt for, just remember that the most important aspect of making money is actually saving money.
If you make all the money in the world and cannot save a dollar, you will end up remaining poor.
If you are a kid just starting out to make money, your best bet is to make a money box you can't open.
If you are an adult, you may try a fixed deposit, where you won't have access to the money for a long time.
Good Read: How To Make Money If You Don't Want To Work
Bottom Line
Starting a side hustle may appear intimidating, but it does not have to be. There are numerous ways to make money quickly that do not need a lot of time, money, or equipment. It is entirely up to you how much time you want to devote to generating a side income, whether it is 10 hours per week or 10 minutes once a week.
Just make sure that whichever way you choose to make money, you put it to good use. Earning extra cash is a terrific way to supplement your emergency fund, pay off debt, or begin investing. However, before deciding to pursue making money quickly, consider whether it aligns with your long-term goals and values. Ask yourself if it is sustainable and ethical, and weigh the potential risks against the benefits.
Additionally, make sure to educate yourself on any opportunities you are considering and avoid any get-rich-quick schemes or scams. Ultimately, the decision to make money fast is a personal one that depends on your unique circumstances and goals. Therefore, it is important to consider the potential impacts carefully before making any major financial decisions.
Remember, making money requires effort, dedication, and sometimes even some financial investment. Therefore, it's important to do your research and understand the risks involved before pursuing any opportunity.
Frequently Asked Questions
Q: How can I get quick money?
Selling unused items is one of the finest ways to gain money quickly. Used gadgets, unused gift cards, and other stuff lurking around your house may be precisely what you need to put money in your pocket right now. But, of course, selling items isn't the only option to generate quick money. Use any of the alternatives listed above to obtain the funds you require.
Q: How can I get money right now?
To Get Money Right Now, explore the following ways:
Emergency savings
Personal loans
Credit card cash advance
Home equity loan or HELOC
Gig economy/freelancing
401(k) loans
Crowdfunding
Q: What are some quick ways to make money?
Some quick ways to make money include taking on odd jobs, selling unwanted items, participating in online surveys, and doing freelance work.
Q: Can I make money by participating in online surveys?
Yes, you can make money by participating in online surveys. Some survey websites pay cash, while others offer gift cards or merchandise rewards.
Q: How can I make money from selling unwanted items?
You can sell unwanted items on websites like eBay, Amazon, or Facebook Marketplace. You can also have a garage sale or sell items at a local consignment shop.
Q: Is it possible to make money fast through freelance work?
Yes, freelance work can be a great way to make money. You can offer writing, graphic design, web development, or social media management services on websites such as Upwork or Fiverr.
Q: Are there any legitimate ways to make money fast?
Yes, there are legitimate ways to make money fast. However, be wary of any opportunities that promise to make you rich quickly, as they are often scams. Legitimate ways to make money fast include taking on odd jobs, selling unwanted items, participating in online surveys, and doing freelance work.
Q: How can I make money quickly without a job?
You can make money quickly without a job by taking on odd jobs, selling unwanted items, participating in online surveys, and doing freelance work. You can also consider starting a small business like pet-sitting or lawn care services.
Q: Can I make money quickly through online trading or investing?
While making money quickly through online trading or investing is possible, it is also risky. Therefore, it is important to do your research and consult with a financial advisor before investing any money.
Q: Are there any ways to make money fast that do not require any skills or experience?
Yes, there are ways to make money fast that do not require any specific skills or experience. These include taking on odd jobs, participating in online surveys, selling unwanted items, and doing simple freelance work such as data entry or virtual assistance. However, having skills and experience can increase your earning potential in these areas.
Q: How can I make money fast with my phone?
Here are easy ways to make money from your phone in your spare time:
Take Online Surveys.
Earn Cash Back.
Use an Investment App.
Play Online Games.
Sell Your Data.
Sell Old Stuff.
Sell Old Textbooks.
Sell Photos.
Q: How can I make money in one hour?
You can make money in an hour through:
Online Focus Groups or Surveys.
Be a Virtual Assistant
Babysitting
Sell or Resell Items of Value
Review Your Recurring Bills
Rent Out Your Recreational Equipment or Pool
Become an Online Tutor or Translator.
Q: How can I make money fast without a job?
Here are the ways to make money without a 9-to-5 Job:
Take Online Surveys.
Test Websites
Open a High-Yield Savings Account.
Participate In Mock Trials
Get Rewards for Searching
Become a Beta
Participate In Clinical Trials
Enter Contests.
Q: How can I make money fast and be my own boss?
Tips to make money fast and become your own boss are:
Find a good side hustle
Do your homework.
Establish your own goals.
Grow your side hustle
Turn your side hustle into a main hustle
Quit your main job
Pay attention to finances
Always be networking
Have many sources of income
Keep building your skills