Some of the links in this article are "affiliate links", a link with a special tracking code. This means if you click on an affiliate link and purchase the item, we will receive an affiliate commission.
The price of the item is the same whether it is an affiliate link or not. Regardless, we only recommend products or services we believe will add value to our readers.
By using the affiliate links, you are helping support our Website, and we genuinely appreciate your support.
Last updated Oct. 30, 2022 by Benedict Osas
Babies are generally expensive to take care of; one aspect of care that makes it costly is baby clothing. But, of course, babies need to wear clothing that insulates and protects them, and one must find ways to minimize cost while still providing them with the best quality items.
This is why you need to find ways to get cheap baby clothes. Baby clothes are pretty costly for something they don't wear for long, but luckily, if you aren't looking for designer baby clothes, there are many ways you can get cheap baby clothes.
In this article, we will discuss 18 different ways for you to get cheap baby clothes, so if you're looking to save money on your baby clothes, you can try any of the methods to get cute quality, and highly affordable clothes for your baby.
Let's get started.
Baby Clothes Online Shopping.
There are a lot of online stores where you can get quality baby clothes at affordable prices. Some online stores you'll commonly come across where you can shop for your baby clothes online include Carter's Baby, Old Navy Baby, Nordstrom, and Amazon Essentials.
You can also get various clothing items ranging from formal wear to onesies and casual wear for your baby in any of these online stores.
Cheap Sites To Buy Clothes.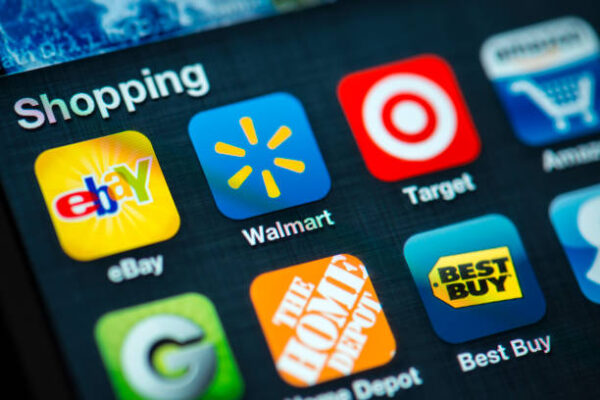 Buying clothes can be quite expensive, so to minimize cost, you need to look for ways to get cheaper clothes. And there are many online sites where you can buy clothes for affordable prices.
If you're looking for cheap sites to buy clothes, you should visit sites like Target, Amazon, Asos, Old Navy, TJ Maxx, and Topshop. With these sites' sweet deals and sales, you will be able to get stylish and cheap articles of clothing whenever you need to shop for new clothes.
Baby Clothes Clearance Outlet.
One way you can cut costs when shopping for baby clothes is to shop clearance racks. Some of the baby clothes clearance outlets where you can get cheap baby clothes to include Target, Macy's, The Children's Place, and Gerber Childrenswear.
The above clothing stores' baby clearance will save you huge money and still allow you to get cute, comfortable, and fashionable clothing items for your baby.
18 Ways To Get Cheap Baby Clothes.
There are several ways to get your baby clothes at low prices, some of which include:
Take Advantage of Consignment Stores like Thred-up.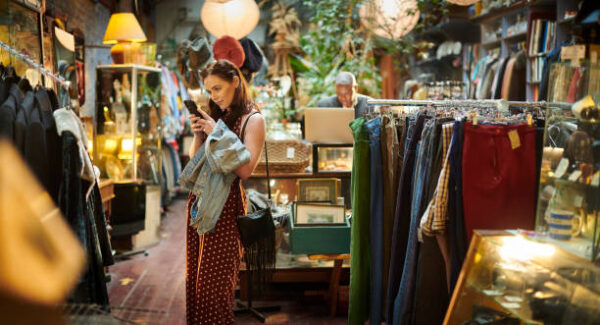 One of the ways you can get cheap baby clothes is to take advantage of consignment stores. Consignment stores like Thred up allow you to shop for stylish and affordable clothes for your babies.
This online site makes everything so much easier, such that if you've got particular baby clothes you're looking for, you can create a unique shop with the clothing brand and your baby size. With that in place, you can get a mail notification when the items are available.
Aside from shopping for your baby's clothes on online consignment stores, you can also clean your baby's closet and sell out unused clothing. This includes the almost new or new clothes your baby has outgrown. It will earn you money or shopping credits to get new clothes.
Shop At Garage Sales.
For a low price, you can find many items at garage sales, including baby clothes. You can search for local garage sales near you online and go there to shop for baby clothes in excellent condition at low prices.
By shopping at garage sales, you can get name-brand clothes for highly affordable prices if you spend your time searching correctly. Asides from clothes, you can get other baby items at garage sales, including shoes, baby toys, and many other things.
In addition, you can be on the lookout for citywide sales and search on Google and other social media so you can take advantage of it and get good baby articles of clothing at low prices.
Avoid Baby Clothes Designer Collections.
Designer collections are undoubtedly fancy and cute, but they're also unnecessarily expensive for clothes your baby will outgrow in no time. Instead of splurging on designer baby clothes, you can get cute baby clothes for way lesser prices at consignment and thrift stores.
And if you prefer new baby clothes, you can get really good ones on clearance racks in clothing stores, or better still, wait for a holiday so that you can get your baby clothes on sale. If you're looking to get cheap baby clothes, then, you must avoid designer collections.
Shop for Baby Clothes At Target.
Target has a variety of cute baby clothing in many fun colors and fancy patterns. By shopping for your baby clothes at Target, you get quality and stylish outfits for your baby at lower prices than you can ever imagine.
You can get baby clothes for your newborn and even toddlers at Target for great prices. Aside from clothing items, the Target baby section has a comprehensive collection of baby gear and products from some of the most popular and best baby brands. All that at excellent prices. So, you can get all your baby's needs at low prices.
Shop For Baby Clothes Online.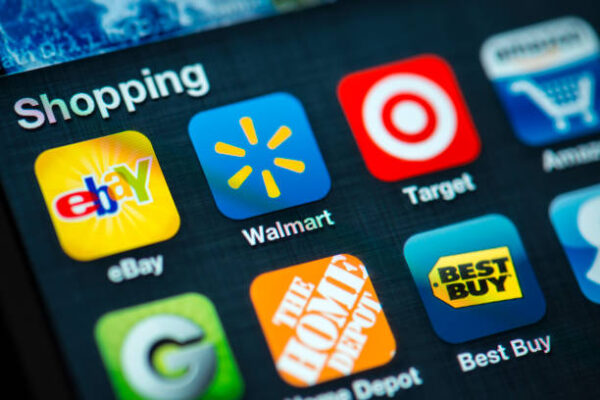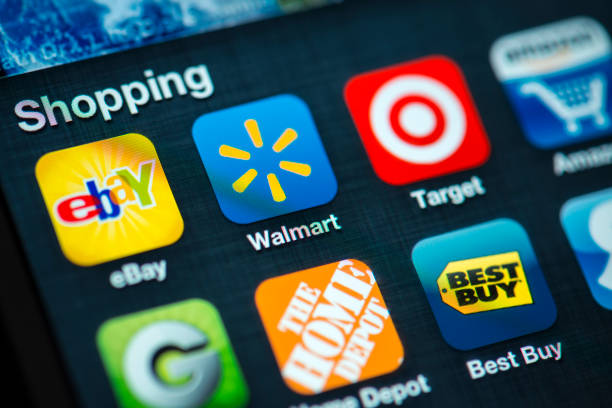 Online clothing stores like Old Navy, Gymboree, and JCPenny offer you numerous sweet deals when you shop with them online. Once you get your baby clothes sized, you can shop for cute and nice clothes for your baby at really affordable prices.
If you happen to shop for baby clothes on any of these numerous online sites, you can sign up on their email list. Doing that will help you get deals, money off, and cash back on some sites.
Host A Baby Clothes Swap.
Hosting a baby clothes swap is another way to get cheap clothes for your baby. When you host a baby clothing swap, you and every mother you invite bring an already agreed-upon number of baby clothing to the event, which you can trade and barter.
Hosting this event will allow you to get new and better clothing for your baby without breaking the bank and getting rid of the old ones your baby has outgrown or isn't wearing.
If you decide to host a baby clothes swap, you must set some ground rules to ensure that the baby clothes swapped are in good condition and meets safety standards.
Shop On Cashback Shopping Sites.
If you're looking for ways to get cheap baby clothes, you could try shopping on online shopping sites that offer cashback. One such site is Swagbucks.
If you use the Swagbucks online shopping portal, you've got the chance to earn up to 40%. And with this site, you needn't worry about not getting a vast array of baby clothes. That's because their participating retailers include Walmart, Target, Amazon, and many others.
Aside from Swagbucks, which is somewhat the most popular, you can also shop for baby clothes at Rakuten. Rakuten has over 2000 participating stores, including Leach, with different cashback amounts.
Once you get your baby's clothes on this site, you can earn cashback, depending on the store you purchase the clothes from.
Shop For Baby Clothes At Once Upon A Child.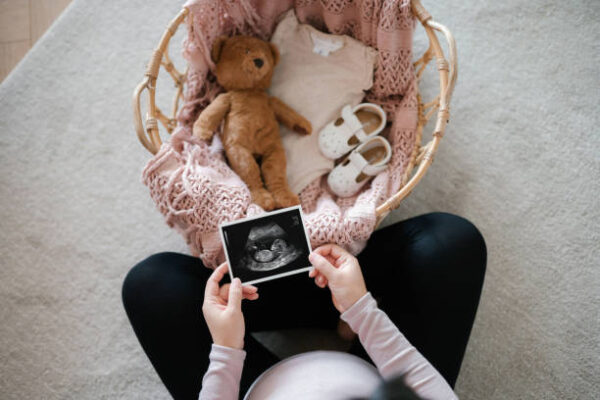 Once Upon A Child is a platform that buys used baby clothing in good condition from different families and sells it at low prices. So, if you're looking to get cheap baby clothes, you can visit the store to find a variety of baby clothing in different sizes that you can select from for your baby.
Apart from shopping for your baby clothes at Once Upon A Child, you can also make money by selling the clothes your baby has outgrown to the store. That way, you give back to society while earning some extra cash on the side.
Use Facebook Marketplace.
Another popular way you can get cheap baby clothes is to check Facebook. Unfortunately, only a few individuals are aware of that, or they probably don't fancy it. But Facebook isn't only about connecting with friends; it's much more than that.
The social media app has a marketplace section, and once you head to that section, you can search and browse through the section to locate baby clothes. And asides from shopping for baby clothes on the Facebook marketplace, you can also join Facebook groups created explicitly for selling, buying, and swapping baby clothes. There are a lot of groups like this on Facebook.
With these groups, you get nice clothes for your babies at great prices, and you can sell the stuff your baby isn't using.
Buy Baby Clothes From Friends and Family Members.
This method applies to you, especially if you have got family members and friends who have kids a year or two older than yours. They probably have clothes that are in good condition that their kids have outgrown.
Instead of throwing them away, you could ask to confirm and then offer to pay money for these baby clothing items. You will get good deals because the clothes are no longer useful to them, and they are willing to get rid of the excess stuff in the house. Above all, they will be eager to do that because they'll earn some cash from it. Who knows? Some might even offer to give it to you for free.
Craigslist.
If you're looking for ways to get cheap baby clothes, you could visit Craigslist. On this site, you can get baby clothing for a reasonable price or even for free. In addition, you can browse through the listings to find baby clothes you'll love to get for your babies.
If you search correctly, you will find many listings and bargains you can take advantage of.
On another note, I highly recommend that you take certain precautions for your safety when you meet someone for a sale. That being said, you should meet in public places and let a friend or family member know where you're going.
Take Advantage Of Deals and Coupons.
Deals and coupons are also other ways to get cheap clothes for your baby. Online stores offer a percentage off for online shoppers and coupons that you can use to get your baby clothing items at low prices.
Many of them also give you coupons if you subscribe to their mailing list. In addition, these stores offer sales on different items from time to time, so make sure you take advantage of these deals to get cute and new baby clothes without breaking the bank.
Shop At Walmart.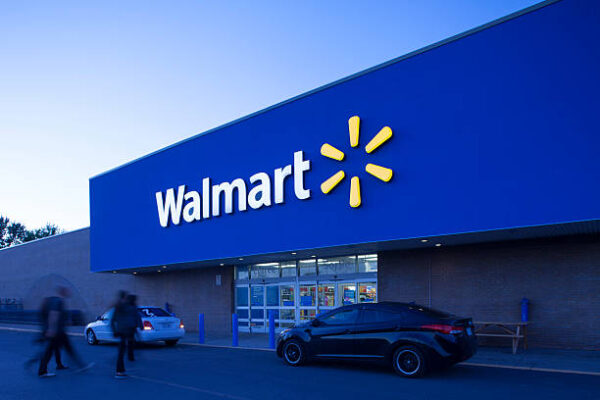 Shopping at one of the most popular stores like Walmart is one of the best ways to get cheap baby clothes. The store has a wide collection of cute baby clothes in fancy designs and colors.
Shopping for baby clothes at Walmart provides you the opportunity to gear up your babies in clothing items from popular brands like Disney, Warner Brothers, and many others without spending too much money. So if you're looking for cheap clothing items for your baby, you should check out Walmart.
Shop Thrift.
Shopping thrift is another means for you to get cheap baby clothing. While you might not like the idea of dressing up your newborn in used clothing, it's not a bad thing to shop thrift. Now that's because; if you look around well enough, you'll see that you can get clothes in excellent condition or ones that have never been worn before. And the plus of all this is that you get it for a low cost.
There are chain thrift stores and non-profit thrift stores that you can find in your locality to shop for baby clothes at low prices. You can also visit thrift stores in your area during their sale days to get much sweeter deals.
Shop on Over.com.
Shopping for baby clothes on Over.com is the perfect way to get name-brand clothing items and different designer clothing for your babies at very low costs.
This online clothing store has a variety of cute baby clothing that you can purchase for your kid at low prices. While shopping at Over.com, you should ensure to get whatever clothes you want for your baby the moment you see them because once they sell out, you likely won't see them again.
Shop Sales.
Shopping sales are another method you can use to get cheap quality clothes for your baby. During sales, you get good clothes for a much lesser price than they regularly cost.
You can also take advantage of sales during big holidays like Black Friday, Memorial Day, New Year's Day, and many others to get the sweetest deals on your baby's clothing.
Shop The Clearance Racks.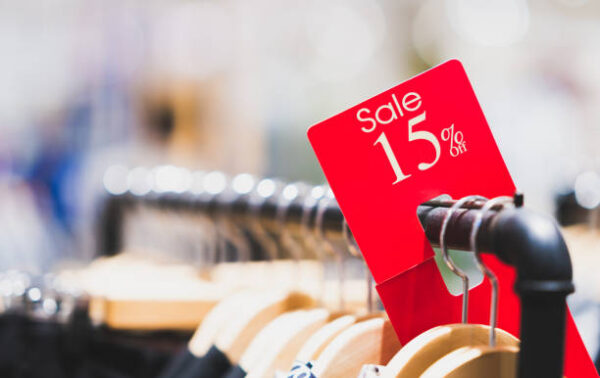 With this method, you can quickly get baby clothes for different seasons and special occasions ahead of time at extremely cheap and reasonable prices. Shopping at the clearance racks of stores can save you a significant amount of money and still get you new cute baby clothes with tags.
The only thing with this is that clearance sales usually run with seasons, as stores typically want to get rid of any unwanted inventory to free up space for new ones. So, you'll have to buy your baby clothes in bigger sizes and off-season, so they can easily fit your baby without being too small or big in the following year.
And since most clearance clothing is final sale, you should ensure the clothes you get for your baby are in good condition.
Shop For Baby Clothes On Amazon.
Amazon is known for selling almost everything one needs. It also has a clothing collection line for adults, children, and infants known as Amazon Essentials.
You can shop for your baby clothes on Amazon at really affordable prices. The brand has got an extensive collection of clothing items for your babies, so this is a must-try if you're looking to get quality and long-lasting clothes for your baby at an affordable price.
What Is the Best For Newborns To Wear?
Newborns are pretty fragile, and you must select everything they use or wear carefully to ensure it's safe for them. And with that, newborns should wear clothes that have a soft feel and are comfortable.
Newborn clothes should be durable enough to handle their mess and very easy to maintain. In addition, babies should wear clothes made from cotton as it's gentle on babies' skin and keeps them feeling cool in hot weather.
You can get your baby onesies, bodysuits, bloomers, rompers, and leggings.
What Do Babies Normally Wear?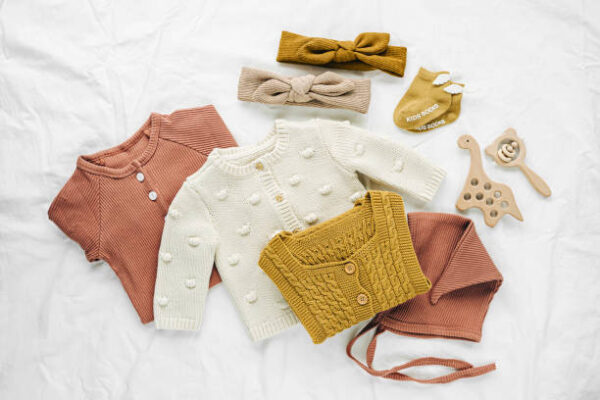 Baby clothes are cute and all, but aside from that, they should be comfortable, safe, and easy to wear and maintain. Babies usually wear onesies, stretchy suits, short and long-sleeve undershirts, sweaters, and caps.
It would be best to avoid clothes with tiny buttons, decorative stones, bows, and similar items, as they tend to pose a choking risk. And ensure that any decorations on a baby's cloth are sewn tightly to prevent them from falling off because they can harm the baby.
What Should You Not Buy For A Newborn?
There are many things newborn parents purchase that are not necessary for newborns. Some of these things include baby shoes; you don't need shoes for someone that's not walking, and infant socks aren't essential for newborns since most of them don't fit. Also, baby robes and tiny baby bibs don't serve the purpose of a bib; you should get a more oversized bib that will do it instead.
You should also avoid buying baby cologne, baby-scented detergent, baby pillows, and crib bedding sets. The bumpers in a crib bedding set aren't safe for kids as they're a choking hazard.
What Should I Buy First For My Newborn?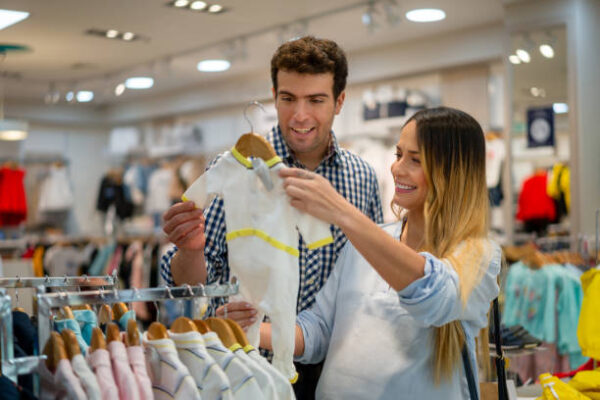 It's important to prepare things for your newborn, and the things you need to buy first are the essential things your newborn will require in their first few days of life.
These things include a crib, linen, blanket, diapers, clothes, wipes, car seats, bibs, and other feeding essentials. It's also important to get the items necessary for bathing your baby, like a baby sponge, baby bath wash, baby lotion, and the like.
What Are The Top 10 Things You Need For A Baby?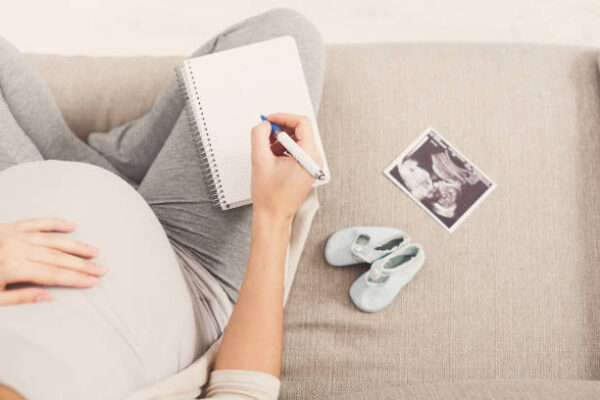 You need many things for a baby, but some are more essential than others. The top 10 things you need for a baby include:
Crib and crib mattress.
Breastfeeding supplies include using pillows, breast pumps, and burp clothes.
Clothes. Avoid getting too many clothes for a baby as they outgrow the sizes of clothes in no time.
Car Seat and Strollers.
Diapers and wipes.
Baby toiletries and essentials, including body wash, nail clippers, and hair shampoo.
First baby toys for entertainment.
Baby care basics like pacifiers, thermometers, and snotsucker.
First aid kit.
Baby swing or bouncer.
Frequently Asked Questions On 18 Ways To Get Cheap Baby Clothes.
Please continue reading to find out the questions related to this topic that people usually ask and their answers.
Why Shouldn't You Buy Baby Clothes Before Birth?
While you might love to be fully prepared and have everything ready, including clothing, before your baby's birth, buying baby clothes before birth can cause unnecessary waste of money.
This is so because many newborns don't fit into newborn sizes or tend to outgrow their size in days or a few weeks.
What Do Newborns Sleep In At Night?
Newborns can sleep in a crib, bassinet, or similar structure designed for babies at night. You should also know that your newborn should sleep in the same room as you but not on your bed, as an adult bed isn't safe for infants.
Moving on
Baby clothes are quite expensive, and the fact that they are costly doesn't necessarily mean they will last long. With most of the expensive baby clothes, you're most likely paying for the design and brand when similar clothing items are from other brands at far lower prices.
If you want to minimize the cost of your baby clothes, you can try the several methods discussed above to get cheap baby clothes.