Last updated Feb. 14, 2023 by Peter Jakes
Many websites offer free items, believe it or not. While researching this article, I was astounded by the number of websites with legit ways to get free stuff online.
Gift cards, beauty products, free gas cards, house cleaners, and other necessities are available. Businesses that want to promote their products frequently distribute these items. Companies also distribute these products to gain new customers.
Related: 16 Birthday Freebies: Awesome Places to Get Free Stuff on Your Birthday
Legit Ways To Get Free Stuff Online Today
The following are some of the legit ways to stuff online for free:
In addition to offering free samples, Freebies.com also allows members to win prizes after signing up. Freebies.com also provides information on products with great discounts. It also conducts daily giveaways. If you register with Freebies.com, you can acquire points by participating in a wide range of online activities:
You will be awarded points if you refer a friend to the site.
Answering random riddles on the site can earn you points.
Clicking on a link sent to your email can also earn you points
Answering polls and surveys
The top 50 people with high point scores are awarded a monthly prize. In addition, $25 gift cards go to the top ten. Additional incentives are given to people as an act of encouragement.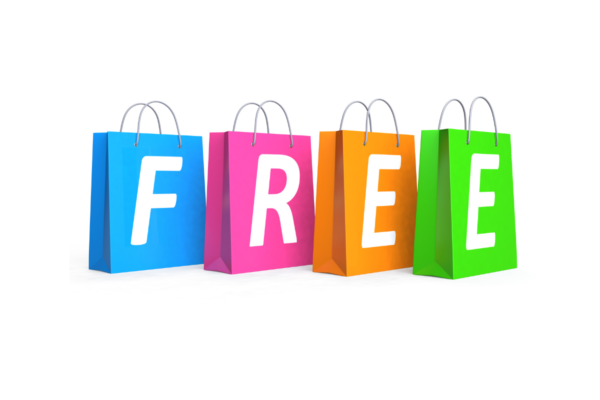 Every Tuesday, PINCHme releases a new set of product samples. These product samples are given out, and your feedback after using the product is expected. More than six million members have examined over twenty million samples provided by this site.
How to Sign up for PINCHme:
Sign up for free and fill out your member profile so they know what you're looking for.
After you've completed your member profile, you'll begin to see available samples.
Choose what you want from the available samples.
They'll ship them to you free of charge.
They'll send you a survey a few weeks later so you can provide feedback. From then on, PINCHme will release new free samples that you can request once a month at noon EST.
Each month, they'll notify you of the exact date the next batch will be ready, so you can log in and claim it before it's too late. PINCHme only ships product samples to individuals in the 48 states of the United States.
Free stuff is a website that offers bargains and free samples of multiple products. In addition, they provide information on how to acquire free samples of educational materials, games, ebooks, clothing, and other samples.
They also provide information on obtaining free samples or products for pets. This site also provides a section that offers free CDs, contest information, and product discount.
Swagbucks is one of the most convenient places to obtain free items online. People ask if Swagbucks is legit or scam, but, one thing, you can earn up to $750 with Swagbucks. In addition, Swagbucks enables you to earn money by browsing online, purchasing items, answering surveys, and watching movies.
With the points you earn with Swagbucks, you may receive free gift cards that give you access to products on Amazon, Walmart, Target, and more.
InboxDollars is another site like Swagbucks. It rewards individuals for doing random activities. For example, when you participate in video games, view movies, do surveys, and download applications, InboxDollars will reward you with points. This site gives you a bonus when you sign up, but you have to earn $30 before you can cash out. Keep this in mind as you try to get free stuff.
InboxDollars is a fun way to spend some free time, especially if you don't mind watching ads, reading emails, or signing up for free trials. But stop the free trials before they end if you don't want to pay for them in the long run.InboxDollars also rewards new users with $5.
Try-Products lets you try things for free, and you don't even need a credit card. It seems like a gimmick, but it's real. They send you free products to try, and then you tell them what you think of them.
Companies that participate save money on marketing because they don't have to pay for market research or expensive ads. Instead, they send you products to see what you think of them, whether you like them or not.
Then, they decide how to improve their products to sell more. Try-Products works with more than 300 brands, so you can try some great stuff or things you've never heard of but might like.
Freeflys is a well-known freebie website that has been talked about on the national program called "Today."
The different sections on the site offer samples of products such as food, beauty, health, and children's items. It also provides hundreds of coupons for products. You can sign up for Freeflys email to get daily notifications on products with free samples and a good bargain.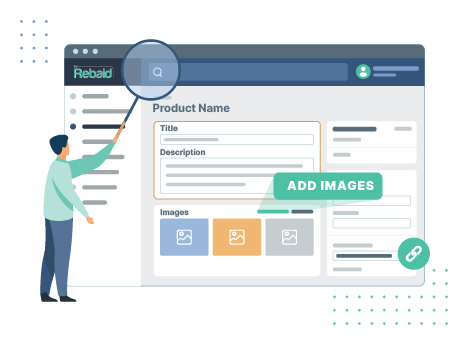 Rebaid is a rebate site that pays you to try products on popular sites like Amazon, Walmart, and Etsy. Even though the items are free, you have to buy them first.
Rebaid will pay you back for the cost of a product you purchase is eligible. In the first month, you can only get up to 10 rebates. After that, if you use it often, your limit will go up. You can save as much as $100 on Rebaid too.
Just look around the Rebaid site to get a rebate until you find a deal you like. It will ask you how you want your rebate sent and then take you to the product. Once you buy the product, send Rebaid your proof of purchase, usually your order number. They'll process your rebate, and you should get it within 7 to 10 business days.
MyFreeProductSamples.com gives away free samples with no catch. Check out the list of what they have and click on the things you like. They tell you everything you need to know to get the free stuff. Then, if you're eligible and want it, fill out the form, and you'll be on your way to getting free stuff.
Like most freebie sites, they have basic sections like food, health, babies, pets, etc. But their site also has a few fun areas, like "Happy Samples," which are examples of photos, cards, and other items used to celebrate.
Some of the other unique things they have are free samples of perfume and shampoo, which are a great way to try new things without spending money.
Free Stuff Finder has more than links to free stuff. It also has a very long list of free samples and products. They put their free stuff into categories that make it easy to find what you need. Here are some of the categories:
Samples for free
Free magazines
Free stuff for kids
Giving away free food
They also have a section for "everything else that's free."
Free Stuff Finder also has pages with Black Friday deals, coupons, deals, and links to specific stores with great sales or deals.
Sample Source is a service that lets you try before you buy. You make a free account and ask for a sample box that best fits your interests. Samples of food, make-up, health, or cleaning products may be in the boxes.
Each season, the boxes arrive, and all you have to do to get them is give a quick rating of each product you try. This helps companies find out what people like and don't like about their products.
This site is for free stuff for moms, as the name suggests, but anyone can sign up. The categories and products are made for things moms might like or need, but anyone can use them regularly. They also have sections for free ebooks, printables, and prizes, as well as free stuff. They also have links to best coupon sites to save you money.
FreeSamples.org, as the name suggests, gives away free samples of the latest offers and samples. Every 24 hours, they change what's on their website, so check back often to see what free stuff you can get.
Like most free sample websites, they offer free samples in many different categories, such as food, coffee, dog products, vitamins, and cleaning products.
Some offers are for free samples, while others are for coupons or sweepstakes, where you can enter to win a chance to get something for free.
Are you expecting a child? Similac is giving away infant formula samples and discounts for products worth $400 and above. In addition, it consults free consulting services for expecting mothers.
Sign up on their websites if you don't want to use Similac but are interested in other baby formulas. Signing up for baby registries at places like Target and Amazon is also helpful because baby formula companies use the information from these registries to send you free coupons and samples to try.
As the name implies, this is a site dedicated to finding freebies for women. Baby and pet products, feminine products(shampoo, fragrance, conditioner), hair and make-up, perfume samples, books, and other items are available.
They also have an entire section dedicated to brand-specific freebie contests. You can participate in these contests to win products.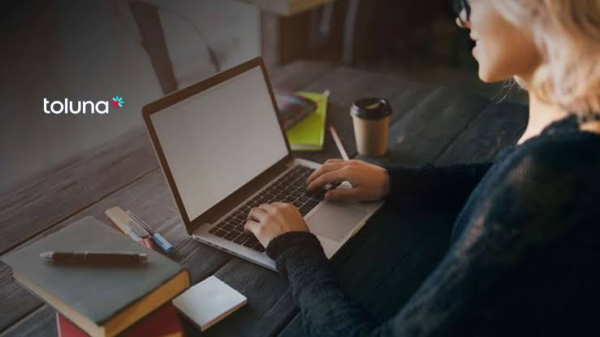 When you join the site (which is free, by the way), you can earn free gift cards and prizes for taking Toluna surveys and get free products through their Test Products program. Users confirmed earning over $100 taking Toluna surveys.
They send you a product, you use it, and then they send you an online questionnaire to answer questions about the product and share your experience with it after a few days/weeks.
Beauty products aren't the only thing available. You could also get electronics, household goods, toys, and other items.
How To Get Free Stuff
It seems impossible. How would you get things for nothing? What's the catch? Companies want to make money, not give it away. There's no catch, and there are many ways to do it. It won't take long, even if you have to leave a review. Also, all the ways I've found to get things for free are real. Try out a few and see what you can get for free.
#1. Fill out Surveys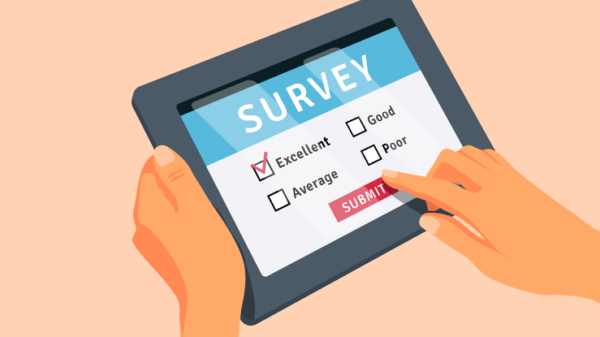 You can get a lot of free stuff online by taking surveys. Most sites pay you for your opinion with gift cards and instant cash. So all you have to do is fill out some surveys, get points, and use those points to get free gift cards. Swagbucks, Survey Junkie and MyPoints are a few examples of Survey sites that pay cash instantly like this. Each site has surveys you can fill out to earn points that you can use to get free stuff.
Users are rewarded for providing feedback on products and services in Branded Surveys. You are not required to pay anything. All it takes is a small amount of your time. But, thanks to its Survey Matching Engine, which matches you with opportunities that match your profile, it won't even cost you much of that.
When you have accumulated 1,000 points, you can cash out for $10. PayPal, direct deposit, or gift cards to Apple, Lowe's, Amazon, and other favourite restaurants and retailers are all options.
#2. Sign Up for Free Trials
You can try things for free with free trials, but make sure you cancel the trial before they charge your credit card. Take note of the date you can cancel the trial and do so if you don't want to keep paying for it.
#3. Sign up for loyalty programs
Most stores have a loyalty program, and members are usually given free stuff from time to time. For example, you might get a coupon for a free item or an offer for a certain percentage or dollar amount off your purchase.
#4. Don't forget Your credit card rewards
Many credit cards give you money back for the things you buy. For example, if you use your rewards cards to buy something you need, you'll get cash back and can use the money back to get gift cards or other prizes that lead to free stuff.
#5. Utilize different Freebie Apps
You can put links to many free apps listed in this article. Most free stuff deals require you to sign up, fill out a profile, or check back often. However, if you click the links and do what they say, you can get some of the best free stuff. Watch out for what you must do to get the free stuff. If you need to rate or review them, do it quickly to keep getting free stuff.
#6. Let Loyalty Programs & Subscription know your birthday
Always give your birthday when you sign up for loyalty programs. On your birthday, you'll usually get a coupon for something free, like a free cup of coffee or doughnut. Also, many restaurants and stores give away free things on your birthday, so don't miss out on this.
#7. Sign Up for Magazine Subscriptions
If you tell them a little about yourself and your family, you can get free magazine subscriptions. Sites like Reward Surveys let you sign up for popular magazines, and once your information is out there, you may get even more subscriptions.
#8. Make use of your library card
Your library card lets you get free books, magazines, movies, and music, among other things. If you return your items on time, you can get a lot of free stuff every year. Some libraries also give library card holders free passes to local museums and other places of interest.
#9. Enter Contests
Many sites that give away free stuff also have sweepstakes and other ways to win free stuff. Of course, there's no way to know if you'll win, but it can be fun to try. You may receive entries for things like leaving a product review on a website or tagging a brand in an Instagram post. Keep an eye out for sweepstakes from your favourite brands. Read the rules carefully before entering any contest that requests sensitive information such as your credit card or Social Security number.
#10. Check online community marketplaces
Craigslist, Nextdoor, and Facebook groups can offer free goods and services. In addition, there are advertisements for a wide range of items people want to give away, including furniture, appliances, moving boxes, and plants.
#11. Make use of coupons.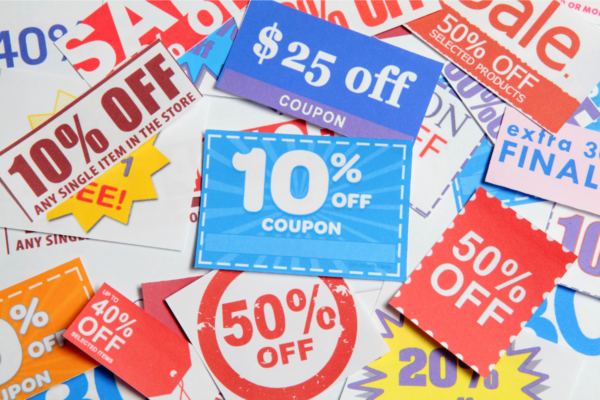 Coupons can help you get freebies in addition to discounts. Many stores and brands offer free items (buy one, get one free deal) or free gifts with purchase. Coupons can be obtained from various sources, including online databases and Sunday newspapers. Make sure to read the terms and conditions and the store policies.
#12. Indulge in national food holidays
If you use social media, you've probably noticed that almost every food item has a "holiday" to celebrate. Find participating local restaurants or chains, fast food apps that gives free food and get free food or drink. For example, Krispy Kreme gave customers a free doughnut on National Doughnut Day in June.
Are Free Stuff Sites Legit?
Yes, all the free stuff sites mentioned in this article are legit and safe because we've vetted them and received freebies. However, you must research before signing up for a freebies site. Find out what you need to know before you sign up to get free stuff.
Before giving your personal information to any website, you should ensure it is real. The sites I've listed here are real, but if you find others, you should always check to ensure they aren't Scams. Most directories will send you a link to sign up again. Make sure those links are real before you give them your personal information. If they ask for money upfront, it's probably a scam.
Related: 10 Ways to Get Free Stuff Online
Bottom Line
Numerous websites offer free product samples, but not all are equal. Some of them will spam you with emails, but when it comes to freebies, they fall short. Unfortunately, it is normal to receive emails from these sites.
After all, they aren't just wasting their time and money looking for freebies out of altruism. In exchange for those discounts, they may send you promotional emails from time to time. That is understandable.
If you want to keep your personal inbox free of clutter, you should set up a separate email address for these freebie sites. It will help you stay organized and avoid missing out on potential freebies due to a notification email being lost in your personal inbox's junk folder.
Frequently Asked Questions
Q: Do online shopping retailers like Target give away freebies?
Believe it or not, big-name stores do give away free stuff. There are chances to get free stuff at stores like Target, Sephora, Shutterfly, Walgreens, CVS, and Amazon. Usually, you have to buy something to get the freebie, but sometimes it's just free for a limited time, on a rolling basis.
Q: Are online freebies free, or is there more to it?
There is no catch to getting real free stuff online. Companies give free stuff to improve their marketing strategies. Companies that see it as free advertising. Make sure you don't fall for a scam and put your information at risk.
Q: How do I find free deals and coupons online?
The freebie mentioned above websites are great places to find coupons and deals that don't cost anything. You can also sign up for loyalty programs at stores and tell your favourite restaurants and stores your birthday to find them.
Q: What is the best way to find free stuff online?
The best way to get free stuff online is to use one of the sites listed above. These real directories also have a lot of easy ways to get the most popular free stuff online.
Q: Should I be worried about getting ripped off on a freebies site?
It's always possible to get ripped off online. So before you give a company your personal information, you should research to ensure it is a real business.
Q: Is the "Get It Free" website a legit site?
"Get it free" is a fraudulent site. They are notorious for selling personal information to parties. I've never gotten any items they were proposing to give away. Instead, I receive hundreds of phone calls from individuals attempting to sell me stuff. It's all a ruse! They will get your phone number and email address and then sell it to a third party.
Q: Do you have to pay PINCHme to use it?
A free sample program called PINCHme sends you free products from major brands and then asks you to give feedback on those samples. You are not required to pay for the free samples.
Q: Are there restrictions for getting free stuff online?
Each business has different needs. Read the small print to find out if you can get the freebie. Some companies, for example, limit how many samples you can get in a certain amount of time, or they might only give one piece per household.