Last updated Jan. 20, 2023 by Peter Jakes
Home assembly jobs are fast becoming one of the easiest ways to earn massively by engaging in simple crafts. There are lots of companies offering work-from-home assembly jobs today. These jobs are ideal for homemakers, students, retired workers, and others who find building and assembling products fun.
Most people worry about whether home assembly jobs are legit. This is due to the many scams associated with some work-at-home assembly jobs. These scams have made home assembly jobs unattractive. Today, we will unveil five legit home assembly jobs you can explore to make money from the comfort of your home.
What Are The Best Work From Home Assembly Jobs?
Home assembly jobs are work opportunities where people build and assemble products from a remote location. Like other work-from-home job opportunities, people involved in home assembly jobs have the luxury of carrying out their tasks from the comfort of their homes. These people are not required to work in and on-site location like their traditional assembly job counterparts.
If you have a flair for arranging, building, packaging, or assembling products at home, you will find the following home assembly jobs fascinating. For convenience's sake, we will divide them into five categories:
Jewelry Assembly Jobs At Home
Jewelry making is one of the most lucrative crafts in the fashion industry. This is because almost every fashionista appreciates perfectly made jewelry. Therefore, if you are very skilled in this area and do not have the resources or workforce to run the business, you can look into jewelry assembly jobs.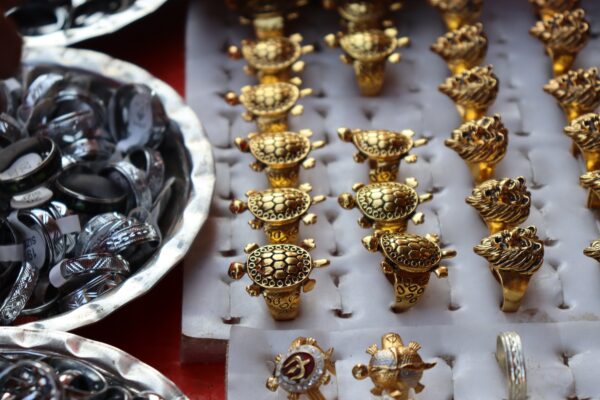 As a jewelry maker involved in assembly jobs, you might need to purchase your assembly kits and materials after your application for the job has been accepted. The jewelry maker then makes the required jewelry and mails it to the company. It is after the company approves the jewelry that the person gets paid.
Furniture Assembly Jobs From Home
It is almost impossible not to find a furniture piece in every household. Whether a simple couch, a dining table, or a luxury bed, having a furniture piece is ideal for the comfort of any home. For this reason, a furniture assembly job is a lucrative job to venture in.
A furniture assembler combines various materials, components, and fabrics to make a complete furniture piece. Other times they deliver furniture to the customer's home and assemble the elements into full furniture.
For work-at-home furniture assemblers, they will mostly make the furniture or its parts at home and mail them to the company. The furniture sales and distribution will be the company's responsibility.
Work At Home Craft Assembly
Craft assembly job is one of the most common work-at-home assembly jobs you will find today. The crafts you will likely find in this category include picture frame making, lapel pins making, hair barrette making, scarves making, bead making, string art, greeting card making, and more.
As a beginner in the work-at-home assembly job, you must first purchase your assembling kits and instruction manuals. Afterward, you will assemble the items following the company's instructions and send the finished products to the company for inspection, approval, and payment.
Electronic Home Assembly Jobs
Due to the nature of electronic assembly jobs, you will hardly find them working remotely. Most of the responsibilities of an electronic assembler are done on-site. Nevertheless, you can still assemble some electronic products in this category.
Your core responsibility as a work-at-home electronic assembler is to ensure the assembled electronics meet quality standards. Then, after building the electronic products, you can send them to the company for inspection and payment.
Bookmark Home Assembly Jobs
A bookmark is a marking item commonly made of paper, fabric, metals, plastic, leather, wood, and more. They are used to track one's progress while reading a book.
Assembling handmade bookmarks is one fun way to keep one busy at home while earning passively. However, to succeed in this area, you must pay attention to instructions and provide quality work.
Where Can I Fine Home Assemble Jobs?
The future of global recruitment is going remote. Unlike before, job seekers don't have to physically contact the company or recruiter before applying for a job. Hiring and interviewing prospective employees can now be done online, which also applies to assembly jobs. We will look at the various places you can find assembly jobs in this section.
Job Listing Sites
There are numerous job listing sites you can find assembly job opportunities. Platforms like Indeed, ZipRecruiter, Nextdoor, Craiglist, Glassdoor, and more, are some of the areas that can be trusted to an extent. However, one has to be cautious when applying to any of these sites and also be careful with giving out sensitive information.
Assembly Job Mobile Apps
You can also find work-at-home assembly jobs on mobile applications like Thumbtack, Handy, NeedTo, Taskrabbit, Mrhandyman, and others. These assembly apps link you to available work-at-home assembling job opportunities. What the company requires from applicants are mostly the skills and tools for the specified task. You should read reviews about the company and do other findings before accepting any home assembly job opportunity.
Signing Up Online
Another way to find work-at-home assembly job opportunities is by signing up online. These platforms update interested people when such opportunities arise. Amazon and Etsy are two popular online sites you can sign up for home assembly job opportunities.
Amazon Work From Home Assembly Jobs
Amazon is one of the largest marketplaces for business owners, consumers, recruiters, and job seekers. They have a job section, allowing job recruiters and seekers to connect. In addition, there are thousands of job opportunities on Amazon, whether you are looking for remote or on-site opportunities.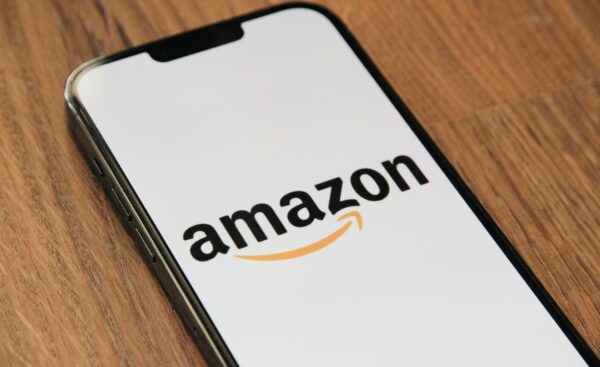 If you are looking for work-at-home assembly job opportunities on Amazon, you must start by logging in to their websites. After which, you can search for your preferred assembly job opportunity using the search button. You can also use the job filter option to make your search easier.
Work At Home Assembly Job Free Starter Kit
Some work-at-home assembly job companies provide workers with a free starter kit to enhance their productivity. The equipment mainly contains the instruction manual, materials, work kits, and pictures of the expected finished products.
The assembly workers must follow the instructions and work with the materials to reproduce the company's requirements. The company pays the workers for their services. They usually pay workers per the number of products assembled instead of hourly.
In the long run, it is a win-win situation for both the company and the workers. The company saves money by minimizing the cost of production, while the assembly workers earn an income.
Ways To Earn Doing Assembling Jobs
There are various ways you can make money by assembling products. We will give you three options that, when explored well, can provide a source of livelihood for you. While some show you the luxury of working at home, others require you to work away from home.
Work At A Large Retail Store
Large retail stores like Home Depot and Walmart offer assembling services. By working for such companies, you can make some money for yourself. Some companies also employ people to help them repair and build products. You can find these companies on some of the sites we discussed above. 
Work As A Freelancer
Working as a freelancer is one of the safest ways to work as an assembler. With this method, you are responsible for making and delivering the assembled products. You are also responsible for all the materials and kits needed to make those products. Therefore, you must acquire the necessary skills before engaging in any task, as an instruction guide will not be available.
Working For Local Companies
Here, you will be working for local companies in your vicinity that assemble products for customers. In addition, you will be helping people build and create products in their homes or work areas. Although you might not work from home, the nature of your work will be flexible, and you will get fulfillment from working if you are the type that like fixing and assembling stuff.
Conclusion
Since the last coronavirus pandemic, there has been tremendous acceptance of remote working conditions. As a result, many remote job opportunities are available on the internet today. The demand for capable and qualified hands is now global, and this trend is not ending anytime soon with constant technological advancement.
While this development is excellent, it has created room for illegal activities. For example, many people have been scammed while trying to get a remote job. Therefore, it is vital to exercise caution while applying for work-at-home jobs, whether it is an assembling job or otherwise.
Frequently Asked Questions
How can I start work-from-home assembly jobs?
You can start a work-from-home assembly job by either working for a company or as a freelancer. To assemble a company's products, you must first apply for available assembling opportunities on job sites. However, be careful not to fall prey to scammers.
What are home craft assembling jobs?
Home craft assembling jobs are job opportunities where people gather and build crafts. They include bookmark making, bead making, greeting card making, bonnet making, bracelet making, and more.
How can I start jewelry assembly jobs at home?
Starting a jewelry assembly job is quite similar to every other assembling job. You can apply to assembling companies seeking jewelry makers. First, the company will send you an instruction guide, your kits, and your materials. After which, you will produce the required jewelry and send it to the company for inspection, approval, and payment.