Last updated Apr. 26, 2023 by Peter Jakes
Farming is one of the highly-paying businesses around to invest in. It can become a source of regular income and is a smart investment plan to increase your revenue.
With the ever-rising land prices, the demands are high, making the best time for investing in farming now. There are various ways to invest in agriculture or farmland, whether you want to go into farming or get land for one.
I'll show you some of the best ways to invest in farmland and the best farmland REITs to invest with.
Top Ways to Invest in Farmland
Investing in farmlands may be very important as it could provide the financial freedom you crave. Here are some ways you could invest and maximize your investments in farming;
#1. Buy A Farmland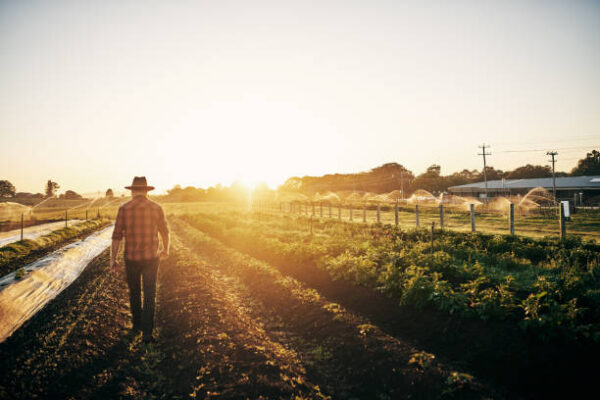 Another option is to own the land directly. This involves purchasing and renting the land to a farmer to use it for agriculture. But, again, it's a lucrative investment opportunity, as the land value tends to appreciate over time.
However, it's important to note that buying farmland requires significant capital. According to the USDA, the average farm size in 2021 was 445 acres, costing $3,800 per acre in 2022.
Based on these figures, the average purchase price for a farm would be around $1.69 million. But, of course, the actual cost may vary depending on factors such as location, land quality, and property size.
If you're considering investing and going into agriculture, then direct farmland ownership may be the best for you. This might be an expensive option, and the cost of management and maintenance may be high. However, you get to receive the profit and return.
This is an option investors are bound to enjoy over time. However, it's important to carefully consider the financial implications and risks before investing in farmland, especially if it requires a significant portion of your savings.
#2. Invest Through A Company
Another way to invest in farmland is by buying shares or co-partnering with companies supporting agriculture. These companies may be farmland investment companies that manufacture and sell agricultural equipment, while others are heavy transporters and distributors of agricultural products.
You could partner with these companies and have an agreement on what share of the business you may want to fund. Then, these companies take care of the transactions while you get to earn passively.
#3. Invest in a farmland investment company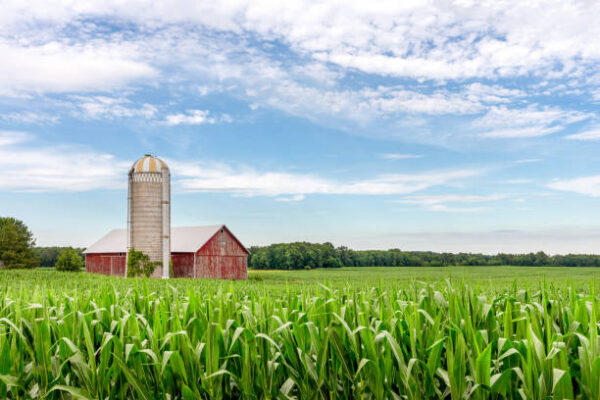 Farmland Investment companies are usually private companies that buy and manage farmland on behalf of investors. Farmers typically build some of these companies to help other farmers.
They encourage investors to invest in farms while the farmers manage agricultural activities. Investing could be done by buying shares from them.
#4. Invest in Commodity Funds that Track Prices of Agricultural-Related Commodities
One way to invest in agriculture is through community funds, such as mutual funds or exchange-traded funds (ETFs). These funds pool money from multiple investors to support the agriculture industry.
The prices of various commodities are bound to rise and fall, so as someone who wants to profit from your farmland investment, you should invest with commodity funds that help you track prices.
This will help provide some assurance for your investment. For example, the investment could be made for a particular crop like cocoa or several crops like cocoa, corn, and coffee.
While some mutual funds focus solely on farming, many also invest in adjacent sectors. This can be advantageous, but if your goal is to invest specifically in farmland, it's important to remember that not all farmland mutual funds will exclusively invest in agriculture.
#5. Take a Loan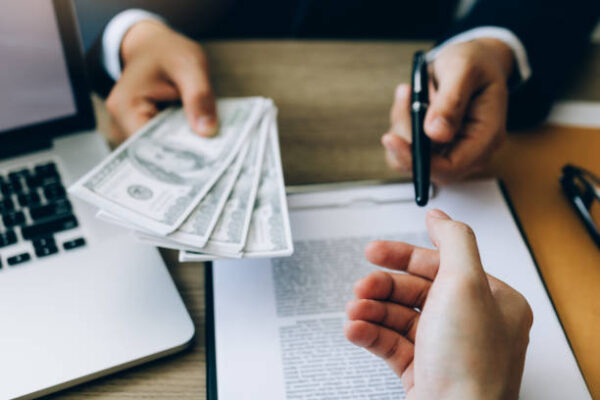 Another way you could finance your farmland is by taking a loan. As a farmer, you could take a loan to finance your farmland and buy seeds, fertilizers, or even tractors. Investors could also provide loans for farmers, allowing farmers to work efficiently and increase yield, thereby increasing output. So instead of directly investing in the farmland, an investor could lend to a farmer to finance their agricultural needs.
#6. Buy Agricultural Stocks
Investing in agriculture doesn't necessarily mean buying farmland. Instead, you can purchase stock shares in companies that are part of the agriculture industry.
You can contact publicly traded companies and buy stocks. These companies support farmers both directly and indirectly. For example, they may provide support by buying seeds and fertilizers or by just buying shares from farmland to support the farmer.
These companies can be involved in various aspects of agriculture, such as crop production, manufacturing of agricultural equipment, and distribution of fertilizers. For instance, crop producers can generate returns on their investment by producing crops on their land.
They also benefit from potential increases in land value if they own the land.
#7. Create A Private Equity or Hedge Fund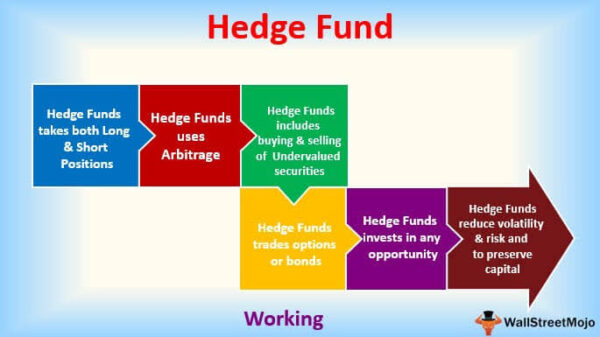 If you're looking for a new way to invest in farmlands, you could consider creating a private equity or hedge fund focused on investing in farmland. The idea behind these funds is simple; you buy land and put them into production; once the land starts producing crops or livestock, you could sell it.
Private equity funds focus on acquiring large companies and then either selling them or taking them public. Hedge funds are similar, but they typically aren't limited to one industry.
Instead, they invest in various assets, including bonds, stocks, and commodities like oil or gold. Private equity funds typically pay higher returns than traditional mutual funds because they don't have charging fees.
Hedge funds also tend to have lower minimum investment requirements than mutual funds because they can accept smaller investments from individual investors who don't have large amounts of money to invest.
#8. Purchase Farmland-Related Derivative Products
This involves investing with a company that manages agricultural activities like planting, harvesting, packaging, and transporting crops. As an investor that does not have any idea about farming, this option could be very beneficial.
Some of The Best Farmland REITs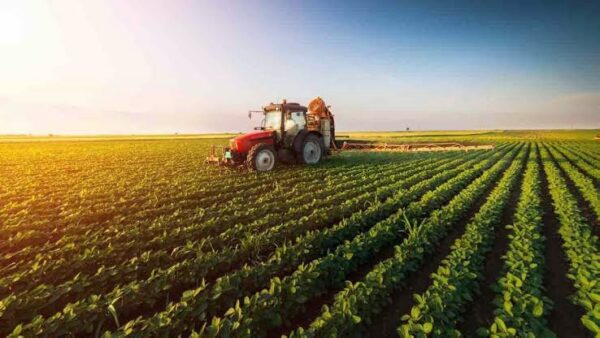 Whichever business you decide to start, investment usually requires some start-up funds, and investing in farmlands is no different. However, there are ways you could go about investing in farmland.
For one, you could invest with a farmland investment company, which allows you to buy and sell farmlands. Also, you could invest directly in farmlands, either by buying one yourself or through a pooled investment fund. These two options both require some money.
However, many people do not have enough start-up funds but want to invest in farmlands. This is where the Farmland REIT comes in. Farmland REIT allows investors to invest in agriculture without buying farmland.
They rent out lands to farmers and urge investors to buy their shares. These trusts are publicly traded and can be traded like other stocks.
Different farming REITs are available; deciding the one that meets your requirement is very important. Some of the best REITs offer investors various levels of control. And as an investor, you could allow the company to take charge of the business and rent it to farmers while you just accept the returns.
Or you could be more involved in the business and take charge of sales. Farming REITs also allow you to invest in emerging markets and much-developed economies. Some Farming REIT companies manage crop auctions. hile others specialize in different types of farmland, such as organic farms or vineyards.
Some of the most successful farmland REITs have been around for a while. That's why they have many secured assets that can help assure investors and reduce overall risks. Some of the best Farming REITs include Gladstone Land Corporation (LAND) and Farmland Partners Inc. (FPI).
Why Invest in Farmland?
Investing in farmland was limited to those with the skills and resources to cultivate the land. However, with the rise of new investment opportunities, more investors are now looking to farmland as a viable investment option. The main reason for this trend is that farmland has a long history of delivering strong returns, which can come in two forms.
Firstly, farmland values tend to appreciate over time, allowing investors to benefit from increases in land prices. Additionally, investors can earn returns from crop yields or rental payments, making it a profitable investment option.
According to the USDA, farmland has generated positive returns yearly since 1991, with an average annual return of 11.5%. This impressive return outperforms almost all other asset classes, except the Dow Jones REIT Index, during that same period.
Types of Farmland Investment Funds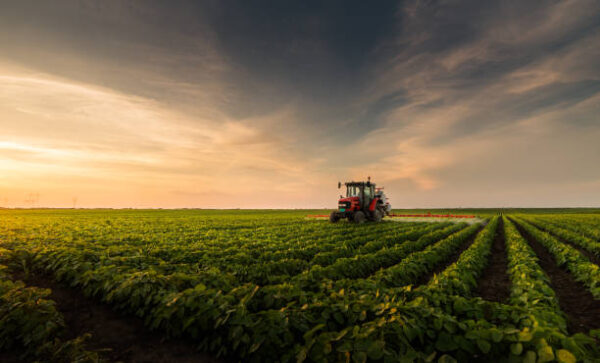 There are many different types of farmland investment funds. The most common types of the fund are listed below:
Equity Land Investment Fund
This investment fund invests in farmlands and other lands but does not own the property. Instead, it is interested in a portion of the underlying assets that come with the land, such as the farm buildings or equipment.
Equity Production Investment Fund
This type of investment fund invests in farms and other lands but does own the property completely. Generally speaking, you can only get money from this type of investment fund once you sell your farm or land to someone else.
Fixed Income Investment Fund
This investment fund invests in bonds that pay a certain amount each year and are backed by real estate investments (i.e., mortgages). Unlike equity and fixed-income funds, these funds pay out interest instead of dividends on their holdings.
However, the best farmland investment funds focus on the long term. Farmland investment is usually a long-term business that will profit farmers and investors in the long run.
Different Farmland Investment Companies in the U.S.
There are over 2300 farmland investment companies in the U.S. These companies help people looking to invest in farmlands, sponsor farmers, rent lands for agricultural activities, and connect to local food stores. Here are some farmland investment companies;
United Farmland Group
American Farmland Company
Reynolds American
Fidelity National Financial
The Andersons, Inc.
John Hancock Financial Services
TIAA CREF
Benefits Of Farmland Investment Options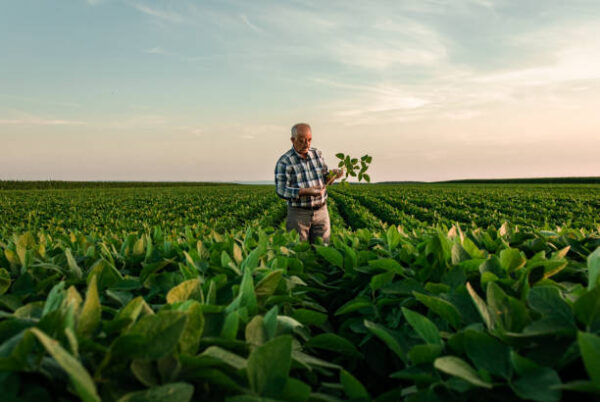 Given the consistent positive returns, investing in farmland can be attractive for investors looking to diversify their portfolios and achieve long-term financial goals. However, it's important to carefully consider the risks and challenges associated with investing in farmland, such as changing weather patterns, government regulations, and fluctuations in commodity prices.
Here are good reasons why farmland investment is beneficial for you;
#1. Farmland is Stable
By adding farmland to your portfolio, you can create the stability that protects your investments from economic volatility. In addition, unlike other forms of investment, farmland is a tangible asset that can provide financial benefits and recreational opportunities that you and your family can enjoy.
For example, if you invest in waterfront property, you can take advantage of abundant lakes. At the same time, forested acreage can provide an ideal location for hunting trips or off-roading and ATV driving.
#2. Exemption from Certain Taxes
Investing in farmland also offers tax advantages. For example, in some U.S. states, agricultural property is assessed at a lower market value rate than residential property rates.
Moreover, if you take out a mortgage to buy agricultural land, you can deduct the interest from your federal taxes, which can help lower your tax bill. If your land is used for farming, you may be entitled to several tax exemptions, such as exemption from the federal government's wealth tax and various state tax exemptions.
These tax benefits can help increase your net income and reduce your overall tax liability, making farmland a more attractive investment option. First, however, consulting with a tax professional is essential to fully understand the tax implications of investing in farmland.
#3. Food Demand Is High
The demand for food is expected to increase rapidly in the coming years due to the growing global population. According to National Geographic Magazine, we must double the number of crops we produce by 2050 to meet this demand.
However, only a small portion of the planet's land is suitable for food production, and much of that land is already being used for farming. As a result, the value of farmland is likely to increase as the demand for food grows.
#4. Farmland Can Diversify Your Portfolio
Investing in farmland can provide various opportunities for building wealth in both the short and long term. This type of investment is considered a hard asset that can help diversify your portfolio and balance out your riskier investments in the stock market.
In addition, farmland is a low-risk investment that is typically stable, with steady increases in value and little price volatility.
#5. Legacy Investment
Farmland can also be used to transfer wealth to your heirs through a revocable living trust. Investing in farmland can create a legacy for your family that provides financial benefits and recreational opportunities for generations to come.
In summary, investing in farmland can offer a stable, low-risk asset that diversifies your portfolio and provides tangible benefits for you and your family.
Final Thoughts
Investing in farmland can be a profitable business. You can invest in it by buying farmland directly. Or through one of many farmland investment companies that enable you to do so indirectly.
You have several options that could help you even when you do not have the money to invest. You could make a choice and start investing today.
And as an investor, especially in farmlands, patience and consistency are usually needed to enjoy a profitable return on your investment. However, profits are usually guaranteed with so many opportunities to invest in farmland.
Frequently Asked Questions On Farmland Investment Means
How do people invest in agriculture?
Investing in agriculture can take various forms depending on the investor's goals and preferences. One option is to make equity investments in crop producers or supporting firms or to invest in agriculture-focused ETFs to gain exposure to the sector.
Those looking to profit from price changes in agricultural commodities can use futures contracts, ETFs, and ETNs to speculate on price movements.
Stocks and Real estate are also other options you can consider.
Another option is to buy/own farmland or start your farm. You can lease land you own to farmers. Also, you can invest in food processing plants.
How can I invest in local farms?
In the short term, you can buy shares from a company with stakes in farming. This is called agribusiness investment, and there are many such companies available. You can also try out farm loans, buy farmland out rightly, or invest in a farmland investment company. Bonds, stocks, and real estate are also other options for investment. You can conduct deep research about these and start as an investor in local farms.
What is smart farm investment?
Smartfarm is a company that offers a complete farming solution for investors interested in creating wealth through investing in farms with high yields. By investing in farms through Smartfarm, investors can access a secure and convenient way to generate returns from the agricultural sector.
What is farm Cryptocurrency?
Farm cryptocurrency is a term used to describe yield farming, an investment practice that involves depositing tokens into decentralized applications (dApps) for token rewards. Yield farmers can deposit their tokens into DeFi applications for crypto trading, lending, or borrowing, allowing them to earn passive income from their cryptocurrency holdings.
What type of farming makes the most money?
Livestock farming is common for farmers to make money from their land. While it involves higher overhead costs, livestock farming can bring in top-dollar net income.
What is the easiest cash crop to grow?
Other cash crops that are relatively easy to grow from seed include lettuce, peas, radishes, turnips, beans, sunflowers, sweet potatoes, and winter squash, including pumpkins. These crops can provide a profitable return for farmers and investors alike.
Is land a form of investment?
On considering investing in raw land, investors should understand that it is a speculative investment that does not generate income. Instead, the potential return on investment comes from the potential capital gain upon selling the land.
Therefore, investors should carefully weigh the risks and benefits before purchasing.
How is land the best investment?
Investing in vacant land is often considered a less risky investment than stocks because it retains its value and cannot suddenly disappear or lose its worth. Moreover, even in times of economic uncertainty, land value typically continues to increase, providing investors with a potentially stable and profitable investment option.
What kind of asset is land?
Land is classified as a fixed asset, which means that it is purchased for day-to-day operations and is not intended to be sold within a year of its purchase. Therefore, properly categorizing assets is crucial in creating an accurate business or investment portfolio balance sheet.
How do I start a farm with no money?
You can rent out lands or buildings on a long-term lease until you have enough money saved up for seed and equipment purchases.
Do farmers make a lot of money?
The average farm family in the United States earns about $150,000 per year, according to the U.S. Department of Agriculture's Economic Research Service. That's about $2,500 more than the average American household makes annually and twice as much as most full-time workers in America make per year.
What are the six types of land use?
The six types of land use include agricultural, residential, commercial, industrial, recreational and forestry, and logging.
What is the easiest farm to start?
The farm you can manage with your time and resources is definitely the easiest one you can start with, one that does not need you to pay someone else to take care of you. It may be a small vegetable garden, a small flower garden, or a small herb garden.
Can farmers be rich?
Farmers can be rich if they can get enough money to invest in their farms, develop it well, and profitably market their products.