Some of the links in this article are "affiliate links", a link with a special tracking code. This means if you click on an affiliate link and purchase the item, we will receive an affiliate commission.
The price of the item is the same whether it is an affiliate link or not. Regardless, we only recommend products or services we believe will add value to our readers.
By using the affiliate links, you are helping support our Website, and we genuinely appreciate your support.

Farming is one of the highly-paying businesses around to invest in. It can become a source of regular income and would sure be a smart investment plan for anyone wanting to increase his income. With the ever rising prices of lands, the demands are high, making the best time for investing in farming now.
There are various ways to invest in farming or in a farmland, whether you want to go into farming or just want to get a land for one. This article will show you some of the best ways to invest in farmland and the best farmland REITs to invest with.
Best Farmland REITs
Whichever business we decide to start, investment usually requires some start-up funds and investing in farmlands is no different. There are ways you could go about investing in a farmland. For one you could invest with a farmland investment company, which allows you buy and sell farmlands, also you could invest directly in farmlands, either by buying one yourself or through pooled investment fund. This two options both requires some money.
However, many of us do not have enough start-up funds but want to invest in farmlands. This is where the Farmland REIT comes in. Farmland REIT makes it possible for investors to invest in agriculture without having to buy a farmland. They rent out lands to farmers and urge people interested in investing to buy shares from them. These trusts are publicly traded, and therefore can be traded like other stocks.
There are different farming REITs available and deciding the one that meet your requirement is very important. Different farming REITs offer investors various level of control. As an investor, you could allow the company take charge of business and rent it to farmers while you just take the returns or you could be more involved in the business and take charge of sales. Farming REITs also allow you invest in emerging markets and much developed economies.
Some Farming REIT companies manage crop auctions, while others specialize in different types of farmland, such as organic farms or vineyards. Some of the most successful farmland REITs have been around for a while so they have a lot of secured assets which can help assure investors and reduce overall risks. Some of the best Farming REITs include Gladstone Land Corporation (LAND) and Farmland Partners Inc. (FPI).
Different Farmland Investment Companies in the US
There are over 2300 farmland investment companies in the US. These companies helps people looking to invest in farmlands sponsor farmers, rent lands for agricultural activities and connect to local food stores. Here are a some farmland investment companies;
United Farmland Groupj
American Farmland Company
Reynolds American
Fidelity National Financial
The Andersons, Inc.
John Hancock Financial Services
TIAA CREF
Ways to Invest in Farmland
Investing in farmlands may be very important as it could just be a way to the financial freedom we crave for. Here are some ways you could invest and maximize your investments in farming;
Buy A Farmland
If you're thinking of investing and going into agriculture, then direct ownership of a farmland may be the best for you. This might be an expensive option and the cost of management and maintenance may be high, however, you get to receive the profit and return. This is an option investors are bound to enjoy over time.
Invest Through A Company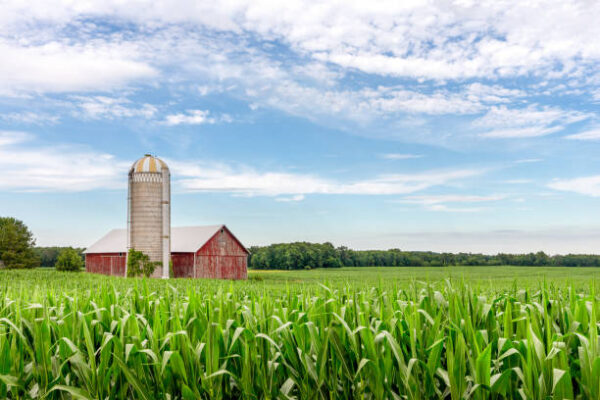 Another way you could invest in farmland is by buying shares or co-partnering with companies that supports agriculture. These companies may be farmland investment companies that manufacture and sell agricultural equipment, while others are heavy transporters and distributors of agricultural products.
You could partner these companies and have agreement on what share of the business you may want to fund. These companies take care of the transactions while you get to earn passively.
Invest in a farmland investment company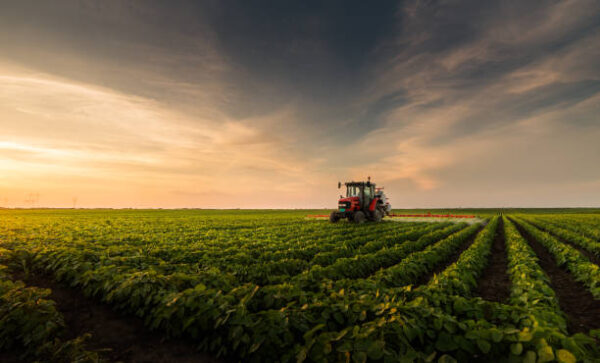 Farmland Investment companies are usually private companies that buy and manage farmland on behalf of investors. Some of these companies are typically built by farmers to help other farmers. They encourage investors to invest in farms while the farmers manage the agricultural activities. Investing could be done by buying shares from them.
Invest in Commodity Funds that Track Prices of Agricultural-Related Commodities
The prices of various commodities are bound to rise and fall, so as someone who want to make profit for your investment in farmland, it is advisable that you invest with commodity funds that helps you track prices. This will help provide some assurance for your investment. The investment could be made for a particular crop like cocoa or in several crops like cocoa, corn, and coffee.
Take a Loan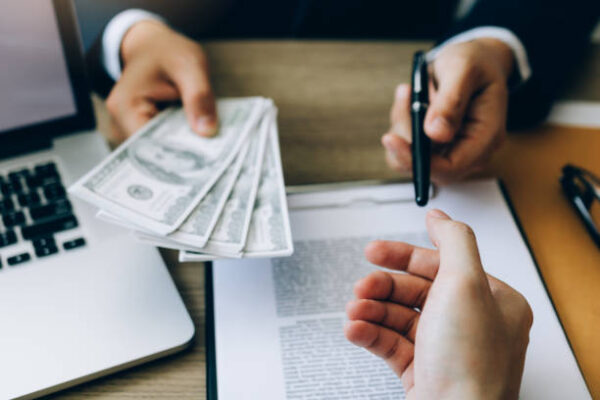 Another way you could finance your farmland is by taking a loan. As a farmer, you could take a loan to finance your farmland and buy seeds, fertilizers, or even tractors. Investors could also provide loan for farmers which would allow farmers work efficiently and increase yield, thereby increasing output. So instead of directly investing in the farmland, an investor could lend to a farmer to finance their agricultural needs.
Buy Agricultural Stocks
This is another way could invest in farmland. You can contact publicly traded companies and buy stocks. These companies support farmers both directly and indirectly. They may provide support by buying seeds and fertilizers or by just buying shares from a farmland in order to support the farmer.
Purchase Farmland-Related Derivative Products
This involves investing with a company that manages agricultural activities like planting, harvesting, and even packaging and transporting crops. As an investor that do not have any idea on farming, this option could be very beneficial.
Create A Private Equity or Hedge Fund
If you're looking for a new way to invest in farmlands, you could consider creating a private equity or hedge fund focused on investing in farmland. The idea behind these funds are simple; you simply buy lands and put them into production, once the land starts producing crops or livestock, you could then sell it.
Private equity funds focus on acquiring large companies and then either selling them or taking them public. Hedge funds are similar, but they typically aren't limited to one industry. Instead, they invest in a variety of different assets, including bonds and stocks, and commodities like oil or gold.
Private equity funds typically pay higher returns than traditional mutual funds because they don't have charging fees. Hedge funds also tend to have lower minimum investment requirements than mutual funds because they can accept smaller investments from individual investors who don't have large amount of money to invest.
Types of Farmland Investment Fund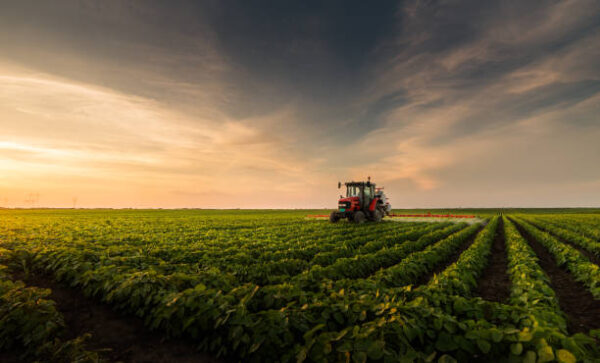 There are many different types of farmland investment funds. The most common types of the fund are listed below:
Equity Land Investment Fund
This type of investment fund invests in farmlands as well as other lands, but does not own the property. It holds an interest in a portion of the underlying assets that comes with the land, such as the farm buildings or equipment.
Equity Production Investment Fund
This type of investment fund invests in farms and other lands, but does own the property completely. Generally speaking, you can't get money from this type of investment fund until you sell your farm or land to someone else.
Fixed Income Investment Fund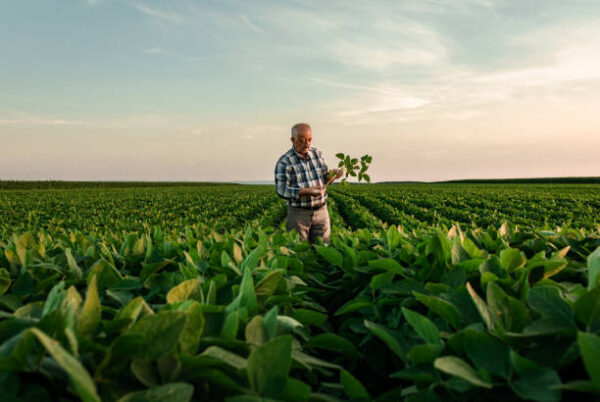 This investment fund invests in bonds that pay out certain amount each year and are backed by real estate investments (i.e., mortgages). Unlike equity funds and fixed income funds, these funds pay out interest as opposed to dividends on their holdings.
However, the best farmland investment funds are those that focus on the long term. Farmland investment is usually a long-term business that is sure to profit both farmers and investors on the long run.
People also ask: How can I invest in agriculture?
One common way to invest is through mutual fund or ETF. Stocks, and Real estate are also other options of you can consider. Another option is to buy/own a farmland or start your farm. You can lease a land you own to farmers. Also, you can invest in food processing plants.
People also ask: How can I invest in local farms?
In the short term, you can buy shares from a company that has a stake in farming. This is called agribusiness investment, and there are many such companies available. You can also try out farm loans, buying farmland out rightly, or invest in a farmland investment company. Bonds, stocks, and real estate also other options of investment. You can conduct deep research about these and start as an investor in local farms.
FAQ 1: How do I start a farm with no money?
You can rent out lands or buildings on a long-term lease until you have enough money saved up for seed and equipment purchases.
FAQ 2: Do farmers make a lot of money?
The average farm family in the United States earns about $150,000 per year, according to the U.S. Department of Agriculture's Economic Research Service. That's about $2,500 more than the average American household makes annually and twice as much as most full-time workers in America make per year.
FAQ 3: What are the 6 types of land use?
The six types of land use include agricultural, residential, commercial, industrial, recreational and forestry, and logging.
FAQ 4: What is the easiest farm to start?
The farm that you can manage with your time and resources is definitely the easiest farm you can start with, one that does not need you to pay someone else to take care of for you. It may be a small vegetable garden, a small flower garden, or a small herb garden.
FAQ 5: Can farmers be rich?
Farmers can be rich if they can get enough money to invest in their farms, develop it well, and profitably market their products.
Final Thoughts
Investing in farmland can be a profitable business. You can invest in it by buying farmland directly, or through one of many farmland investment companies that enable you to do so indirectly.
You have several options that could help you even when you do not have the money to invest. You could make a choice and start investing today. As an investor especially in farmlands, patience and consistency is usually needed so you could enjoy profitable return on your investment. However, with so many opportunities in investing in Farmland, profits are usually guaranteed.